WELCOME TO ROCK STAR GARY REFLECTIONS!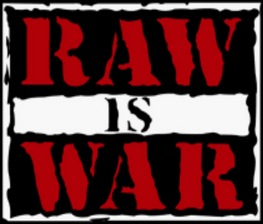 WWF Monday Night RAW 04-13-98
Live from Philadelphia, PA
Airdate: April 13, 1998
Attendance: 16,237 (14,280 paid, sold out)
Hosted by Jim Ross, Michael Cole, Kevin Kelly, & Jerry "The King" Lawler
What will happen between Austin and McMahon tonight? What hijinks is DX up to now? Something smells funky in Philly, what could it be? Let's uncover it all!
Opening montage.
To a raucous ovation, Austin emerges through the entrance and enters the ring. No suit this week as he's in an Austin t-shirt and dungarees. He calls out Mr. McMahon and requests a beer while waiting. With trepidation, McMahon, along with Gerald Brisco and Pat Patterson, stand at the entrance. They walk to the ring accompanied by two SWAT team members. Austin asks who his opponent at the next PPV, but McMahon replies with "I haven't made up my mind yet."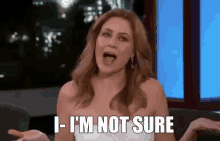 Austin wastes time detailing the volatile relationship he has with McMahon. When he describes the model WWF champion, Austin questions whether McMahon wants to rise to the top. Austin declares that he's "putting the WWF title on the line" tonight and challenges McMahon. Wow! As he polls the crowd for an Austin versus McMahon match, Austin receives a LOUD "hell yeah." Austin throws McMahon's easy way versus hard way strategy back in his face, so McMahon asks for clarification.
The easy way, according to Austin, is to grab an official from backstage "and fight Steve Austin for the WWF title." Confidently, Austin mentions that he could "beat your ass with one hand tied behind (his) back." The hard way, according to Austin, is for Austin to commandeer a cameraman and take him back to McMahon's office and "beat your ass in front of the world anyway." To squeeze the pressure even tighter, Austin gives McMahon 30 minutes to decide. If McMahon thinks he's leaving, Austin says that his "limo driver's been beat up, and you got four flat tires." HA! Another poll by Austin elicits a second "hell yeah" from the Philly faithful. Excellent quarter-hour segment as the table has been set for a hot show.
Backstage, Patterson and Brisco try to convince McMahon to "break" Austin.
Match 1 (chain): Disciples of Apocalypse versus Los Boricuas
Highlights:
To distract DoA, DX took a ringside seat to watch them against Los Boricuas.
Vega tried to split 8-Ball's head in two with the chain but blasted the steps instead.
When Skull mounted the second turnbuckle, he annihilated Estrada with it.
Outside the ring, Chainz and Gunn brawled.
HHH and X-Pac intervened with chairs to knock down Chainz.
As HHH dealt Chainz a Pedigree on a chair, DX spike-piledrove him on a chair on the steel ramp. Heinous!
DX stormed the ring and attacked Skull and 8-Ball.
After referee Mike Chioda called for the bell, the match ended in a no-contest at 2:04.
Rating: DUD
Summary: W-A-S-T-E of time. What's on Nitro?
After the match, HHH blasts Skull with a chair to the back. While the Philly faithful chants for the Road Warriors, JR plugs the WWF tag title match at the PPV featuring them against the NAO. Supposedly, an initiation of Los Boricuas into DX occurs until Chyna splits both of their uprights. DX decimates Los Boricuas to show their superiority.
Backstage, Shane McMahon makes a rare RAW appearance and argues with his father about challenging Austin.
RAW is sponsored by the US Army and WWF: The Music Volume 2.
Prior to the next match, Mr. McMahon struts to the ring alone and asks the participants to wait while he soliloquizes. He talks about honor and integrity as I spit out my drink. Even Hat Guy cries bullshit. Nevertheless, McMahon accepts Austin's challenge with an "oh hell yeah." Brisco and Patterson come out to congratulate his decision, but JR leaves the broadcast table to try to stop it.
Meanwhile, the lights dim, and the Undertaker saunters to the ring. He chokeslams the luchadores simultaneously and grabs Taylor. With one arm, Undertaker chokeslams him too. He tombstones Taylor, and Christopher drags Taylor's lifeless body out of the ring.
Undertaker cuts a promo on Kane while Cole mentions the inferno match at the PPV. As Undertaker calls out Kane, the show takes a commercial break.
Match 2: "Too Sexy" Brian Christopher & Scott Taylor versus Pantera & Aguila
Highlights:
No match thanks to Undertaker.
Rating: NONE
Summary: Moving on…
STARBURST SLAM OF THE WEEK: From two weeks ago, Austin stuns McMahon.
Backstage, Kelly sets up an interaction that occurred during the break where JR called McMahon's desire to face Austin the "wrong decision." McMahon vehemently disagreed.
Match 3 (non-title): WWF Light Heavyweight champion Taka Michinoku versus "Double J" Jeff Jarrett (w/ Tennessee Lee)
Highlights:
Oh, fuck. What's on Nitro? I'll bet it's Goldberg.
Leaflets bearing Jarrett fell from the rafters, and allegedly the Philly faithful burned them.
As Jarrett countered a back drop attempt with a swinging neckbreaker, he flapjacked Michinoku.
Blackman cut a promo from backstage on Jarrett, and Jarrett dealt Michinoku a running guillotine.
When Jarrett gave him a cross corner whip, Michinoku leaped to the top turnbuckle.
He delivered a cross body block and got 2.
After he bulldogged Jarrett, Michinoku mounted the opposite top turnbuckle.
Jarrett caught, joined, and superplexed Michinoku from the top rope. Nifty!
While he fed Michinoku a short-arm clothesline, Jarrett dropkicked him.
Michinoku reversed an Irish whip and uncorked a flying back elbow.
As he clotheslined Jarrett over the top rope to the floor, Michinoku mounted the top turnbuckle a third time.
Lee halted Michinoku's plans, and Kaienti stormed the ring to ambush Michinoku.
When referee Tim White called for the bell, Michinoku won by DQ at 2:31.
Rating: **
Summary: Much better match than I anticipated until the abrupt finish.
Afterward, Sho Funaki hits a fisherman's suplex on Michinoku. Shiryu chokeslams Michinoku, and Togo follows with a senton splash from the top rope. Jarrett re-enters the ring and applies a figure-four leg lock to further humiliate Michinoku.
Backstage, Austin's not surprised about McMahon's decision.
Following a commercial break, Brisco and Patterson instruct McMahon on how to block the KICK that precedes the Stone Cold Stunner.
An injured Faarooq walks to the ring while JR advises that the Austin-McMahon match could occur at any time. Faarooq cuts a promo on the Rock and calls out the NoD. While the Philly faithful informs him that he "sucks," the Rock, wearing a shiny button-down, tells Faarooq he'll get "nothing and like it." HA! When Faarooq holds up the NoD fist, Shamrock and Blackman emerge to help him. They brawl at ringside until officials separate them.
10-10-321 WWF REWIND: Last week, Cactus Jack quit. We'll never see Mick Foley again.
Prior to the next match, Terry Funk grabs the microphone and announces a new partner. Why? 'Because Cactus Jack "waddled out of this ring…and proclaimed that he was quitting." Funk's not a quitter, and his partner is hardcore. He reveals his partner as Flash Funk 2 Cold Scorpio wearing a Funk U t-shirt.
Match 4: The Quebecers versus 2 Cold Scorpio & Terry Funk
Highlights:
Scorpio hit the ring, and the match was ON.
As the Philly faithful chanted "E-C-Dub," tags were exchanged on both sides, and Scorpio dropkicked Ouellet.
Rougeau came in but suffered the same fate.
When Scorpio mounted the top turnbuckle, Ouellet crotched him. OUCH!
Ouellet joined and dealt Scorpio a top rope overhead belly-to-belly superplex. Wow!
After Rougeau tagged in, the Quebecers double-guillotined Scorpio with the top rope.
Ouellet tagged in, but the Quebecers whiffed on a Quebec Crash.
While Scorpio mounted the top turnbuckle, he launched a 450 splash.
1-2-3.
Funk and Scorpio won at 2:26.
Rating: **
Summary: Lots of high-flying in this abbreviated match. I'm sure Scorpio loved wrestling in front of the Philly faithful on this night.
Luna Vachon jumps in the ring and calls out Sable "right here right now."
WAR ZONE!
Following a quick commercial break and the opening montage of the second hour, TAFKA Goldust emerges dressed as Sable. HA! Luna takes down Sabledust who playfully yells "stop it" into the microphone to laughter. After she removes Sabledust's dress, Sable sprints to the ring, and a catfight commenced. Officials separate them as Sabledust carries Luna over his shoulder back to the dressing room. JR speculates the Austin-McMahon match may start after the break. "Who knows?"
After the break, Austin's still lacing up his boots, so the main event is still forthcoming.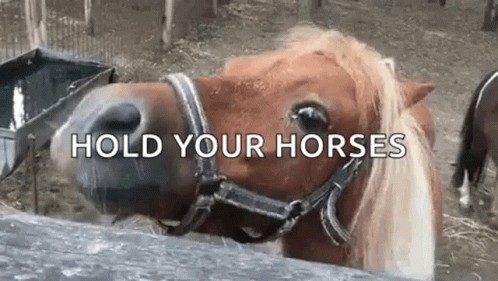 Match 5 (non-title): NWA World tag team champions the Midnight Express (w/ Jim Cornette & Dan "The Beast" Severn) versus Ken Shamrock & Steve Blackman
Highlights:
Before the bell, Shamrock and Severn stood nose-to-nose.
Severn left without altercation.
When Shamrock reversed a cross corner whip, he clotheslined Bart.
Tags were exchanged on both sides, and Bob uncorked a hellacious dropkick to Blackman.
As Blackman reversed an Irish whip, he fed Bob a spinebuster.
Bob leapfrogged him, but Blackman hooked a backslide for 2.
After Bob botched a huracanrana, Blackman slammed him.
He mounted the top turnbuckle but missed a diving head butt.
While Bart tagged in, JR subtly mocked WCW for the age of its wrestlers.

ICE COLD

tag.
When Shamrock powerslammed Bart, Bob halted the pin attempt.
With all four wrestlers in the ring, Blackman whipped Bob into a belly-to-belly suplex from Shamrock.
Bart got whipped into a standing kick by Blackman, and referee Jack Doan called for the bell at 3:49.
What?
Doan disqualified both teams probably out of boredom.
Rating: -*
Summary: Heatless garbage that even Shamrock couldn't salvage.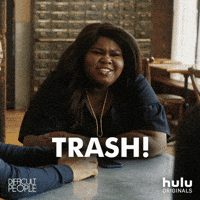 Unforgiven will be LIVE on PPV from Greenboro, NC on 4/26. Order NOW!
Backstage, Kelly interviews McMahon who has "butterflies." However, he's neither afraid of the Federal Government, Ted Turner and Time Warner, the Big Bad Wolf, nor Austin.
With the Headbangers in the ring, Undertaker makes another appearance. The Headbangers double-team him, but Undertaker tombstones Thrasher. Next, he chokeslams Mosh, but the lights go out again. Kane and Paul Bearer emerge, and Bearer cuts a promo on Undertaker. Bearer declares that Undertaker and Kane will battle "in the cemetery" next week.
Vignette airs for Val Venis who's casting for "Lust in Space." HA!
Upon Owen's entrance, he questions DX about who will face him. HHH rambles about DX essays and volunteers "Mr. Ass."
Match 6: Owen Hart (w/ the Road Warriors & Sunny) versus "Bad Ass" Billy Gunn (w/ DX)
Highlights:
According to Lawler, Owen will face HHH at the PPV.
The match started during a commercial break, and HHH and XPac joined the broadcast table for this match.
As Gunn suplexed him, he got 2.
He unleashed a pair of knee drops for another 2.
When Owen scored with a cross body block, he got 2.
He dealt Gunn an inverted atomic drop followed by a spinning heel kick for another 2.
After Owen uncorked an enziguri, he couldn't get 3.
He exposed Gunn's ass for those who partake and fed him an atomic drop.
While he clotheslined Gunn over the top rope to the floor, HHH referred to Sunny as "Skanky." HA!
Owen suplexed Gunn back into the ring for 2.
As Gunn reversed an Irish whip, he attempted a leap frog.
Owen caught, dropped him on his back, and attempted a Sharpshooter.
When Chyna got up on the apron, Owen released the hold.
Gunn used the distraction to nail Owen with an axe handle.
After Gunn began to distract referee Tim White, HHH tried to make his presence felt.
Instead, the Road Warriors protected Owen prior to another commercial break.
Back in the ring, Owen slammed Gunn, mounted the top turnbuckle, and launched a missile dropkick for 2.
He delivered a hangman's neckbreaker for another 2.
While Gunn countered a back drop attempt with a Rocker Dropper, JR promised "no more commercial breaks."
Gunn powerslammed him and showboated.
Sensing an opening, Owen rolled up and pinned Gunn.
Owen won at 6:25 shown.
Rating: ***
Summary: It's an Owen match; therefore, it's inherently good.
McMahon and his entourage make their way backstage and strut to the ring. Afterward, Shane comes into the ring to try to convince Vince not to go through with it.
Match 7: Stone Cold Steve Austin versus Vince McMahon
Highlights:
Twenty minutes remain in the episode, but this match ain't lasting THAT long.
Before the bell, McMahon and Austin stood nose-to-nose, and McMahon slapped him.
McMahon grabbed the microphone and emphasized the "one arm tied behind your back" stipulation.
When Austin tried to get his left arm tied, McMahon demanded "the Stunner arm." Smart!
Brisco tied Austin's arm while McMahon beckoned "cinch it up."
As the Philly faithful chanted "D-T-A," Austin elicited another "hell yeah" from the Philly faithful.
McMahon tried to get the same reaction from them but received a "hell no" instead. HA!
After McMahon's entourage exited the ring, Dude Love emerged from the entrance.
Dude Love vetoed the match and put his support behind his boss.
While Dude Love wasted more time, McMahon shoved him down to the mat.
Dude Love warned McMahon and attempted a Mandible claw.
When Austin intervened, Dude Love applied the hold to him.
WE HAVE A HEEL TURN!
As Austin was laid out, McMahon and his entourage returned backstage.
Rating: NONE
Summary: Bait-and-switch at its scummiest, but it had everyone on the edge of its seat.
With Austin's arm still tied behind him, Dude Love reapplies the Mandible claw. The Philly faithful cried "BULL-SHIT," and Dude Love attacks Austin again. He challenges Vince who is restrained by his entourage. On the floor, Austin and Dude Love brawl until Dude Love makes him taste the steel railing. It must have tasted like a pizza steak from Pat's King of Steaks.
Nonetheless, the show goes off the air with eight minutes remaining.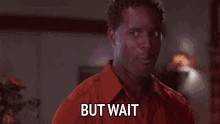 EXTRA ATTITUDE: With Austin laying on the broadcast table, Dude Love runs him down on the microphone and struts backstage. JR unties Austin who saunters after Dude Love. DX intercepts him on the ramp, and the gang beatdown migrates to the ring. Of all wrestlers, Kane approaches the ring followed by the Road Warriors. Kane beats on Hawk, and Undertaker arrives to even the odds.
He clotheslines Kane over the top rope and joins him. As Kane rams Undertaker face-first into the steps, Austin recovers and clotheslines Gunn. He guillotines XPac with the steel railing and treats Road Dog like a bad habit. While Kane and Undertaker maul one another on the ramp, Animal unloads a flying shoulder block to Gunn. Austin unloads a Stone Cold Stunner to Road Dog and pins him. At least they didn't leave the Philly faithful without a main event.
To close out the show, Austin grabs the microphone and calls McMahon "a chickenshit bastard." HA!
Conclusion: During the entire episode, they plugged Austin versus McMahon, and they pulled the rug out from underneath us. It was purely a ratings ploy that will lead to Austin versus Dude Love at the PPV. Besides the incessant teasing of the "main event," the wrestling was non-existent while the angles flourished. Everyone but the guys in the second match got somewhat of a chance tonight although some of it stunk on Melba toast. What this episode will be remembered for is the Austin-McMahon angle, so it doesn't matter. Perhaps that's where Rock stole it.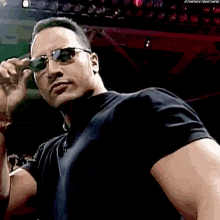 Could it finally overcome Nitro in the ratings?
TV Rating: 4.63
Who won? HOLY SHIT!
For 83 weeks, Nitro kicked RAW's ass, but the tables finally have turned! Sting-Nash redux doesn't compare to Austin-McMahon, and WCW's reluctance to change its formula ultimately hurts them. The war is ON! I'll bet next week WCW pulls out all the stops (minus Flair) to retake the ratings lead whereas RAW is taped from Uniondale with a "cemetery" match scheduled. If that's not death, I don't know what is.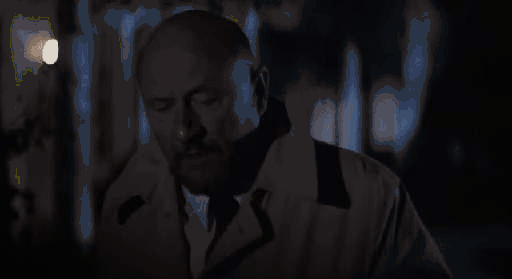 My apologies, Dr. Loomis.
Stay tuned for WCW Thunder 04-16-98!
Comments? Suggestions? Send them to me at rsg@rockstargary.com and follow me on Twitter (@rockstargary202).
Custom Search