WELCOME TO ROCK STAR GARY REFLECTIONS!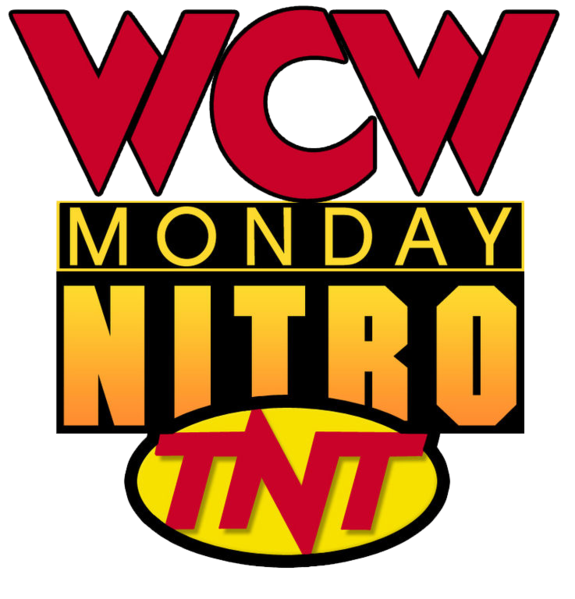 WCW Monday Nitro 04-13-98
Live from Minneapolis, MN
Airdate: April 13, 1998
Attendance: 16,827 (14,774 paid, sold out)
Hosted by Tony Schiavone, Larry Zbyszko, "Iron" Mike Tenay, & Bobby "The Brain" Heenan
Who will be in the main event? Will Booker T retain against La Parka? Will Jericho retain against Super Calo? Will DDP retain his title or will Raven have something to say about it? Who will win the Luger-Bagwell match tonight? Let's thaw this out and get crackin'!
Opening montage.
In the ring, the Nitro Girls dance in white while Zbyszko mentions Steve Olsonoski and salutes the Minneapolis faithful.
Match 1: Big Poppa Pump (w/ Vincent) versus Fit Finlay
Highlights:
BPP unleashed a belly-to-belly suplex followed by a Steinerline.
When he delivered an elbow drop, BPP performed some push-ups.
In lieu of making a cover, BPP confronted Larry "The Axe" Hennig in the front row.
Finlay ducked another Steinerline and fed BPP an inverted atomic drop.
As he dealt BPP a somersault slam, Finlay gave him a cross corner whip yet came up empty on his follow-through.
BPP hoisted Finlay atop the top turnbuckle and hit a T-bone superplex.
After he applied a Steiner Recliner, BBP won at 3:02.
Rating: *
Summary: Showcase match for BPP. In true AWA fan fashion, a "Bring Back Killer Ken" (Resnick) sign appeared.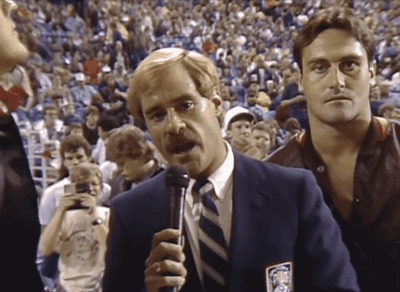 Video airs featuring Bret "Hitman" Hart who subtly mentions Vince McMahon and vows to correct anything screwy in WCW.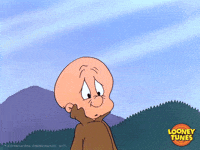 Nitro is sponsored by Valvoline.
At the entrance, hometown hero "Mean" Gene Okerlund shills the hotline.
Match 2: Ultimo Dragon versus Lenny Lane
Highlights:
Lane leapfrogged him, but Dragon responded with a dropkick.
As he fed Lane a flying headscissors, Dragon ate a vertical suplex allowing Lane to get 2.
Dragon hooked a sunset flip for 2.
When Dragon jumped onto Lane's shoulders, he suffered a guillotine on the top rope.
Lane clotheslined Dragon and got 2.
After the Minneapolis faithful rained down "Lenny sucks" upon their nemesis, Dragon got vaulted to the top turnbuckle to perform a headstand and mule kick.
Dragon uncorked a series of kicks but missed a spinning heel kick.
While Lane elbowed him down to the floor, Dragon spoiled a plancha by Lane with a kick to the midsection.
Dragon jumped back into the ring and mule-kicked Lane back-first into the steel railing.
As Lane caught and brought him down to the floor, he slammed Dragon.
Another "Lenny sucks" chant preceded a powerslam by Lane that almost got 3.
When Lane gave him a cross corner whip, he followed with a bulldog for 2.
Lane attempted another vertical suplex, but Dragon escaped and hooked a Dragon sleeper.
After Lane submitted, Dragon won at 5:13.
Rating: **
Summary: Showcase match for Dragon, but Lane got the hometown rub from the Minneapolis faithful.
More Bret! He wants to win the World title. Someone give him "a fair shot."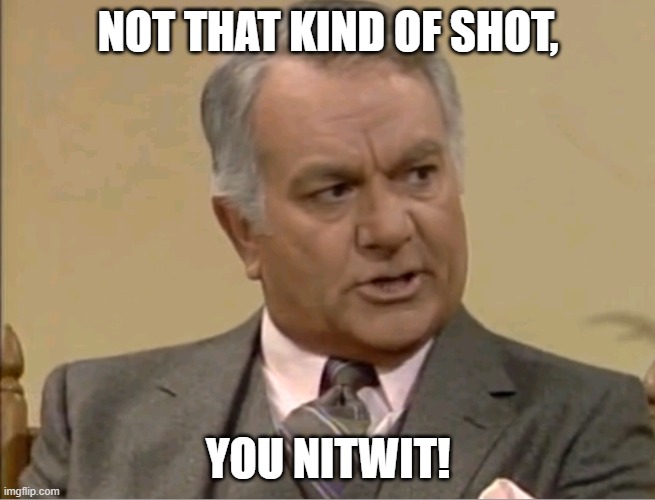 Sorry, Chester.
Back in the locker room, Okerlund interviews "Rowdy" Roddy Piper who promises a Nash-Hogan match TONIGHT. In doing so, he wants to rid the wrestling world of Hogan. Speaking of Hogan, he lays out Piper, and Disciple deals Piper an Apocalypse in the hallway. Methinks this was pre-recorded.
When we return LIVE to Minneapolis, Okerlund interviews Giant who refers to Disciple as Grizzly Adams. He threatens to turn either Nash or Hogan into a "popsicle."
Match 3: Chavo Guerrero Jr. (w/o Eddie Guerrero) versus Johnny Grunge
Highlights:
Hey! Look at the Beast! OK, no more UWF references, I swear.
When Chavo reversed a cross corner whip, he ate boot on his follow-through.
Grunge dealt Chavo a tilt-a-whirl backbreaker, but Chavo rebounded with a ten-top-turnbuckle count-along.
As he fed Grunge a swinging neckbreaker, Chavo mounted the top turnbuckle and attempted a sunset flip.
Grunge used his weight to his advantage, sat down, and pinned Chavo at 2:31.
Rating: *
Summary: Chavo keeps improving, but he didn't factor Grunge's weight into his physics.
More Bret! "Nash is scum and Hogan's worse." Enough said.
Nitro Girls danced among the Minneapolis faithful dressed as Easter bunnies. Yowza!
STARBURST ROAD REPORT: Thunder will be in Fargo, ND on Thursday. Get your tickets NOW!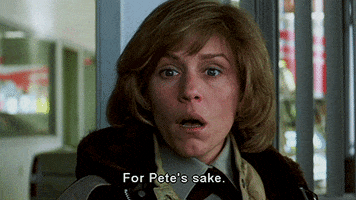 Nash emerges through the entrance and enters the ring. When he stated that Hogan "ran out the back door," it's because Hogan "wants no part of Big Sexy." He hasn't seen Randy Savage this week and challenges Sting to a rematch. Beckon the Stinger, and he appears. Sting enters the ring followed closely by James J. Dillon. As Sting grabs the microphone, he accepts Nash's challenge.
Officially, Dillon ensures the match happens in the main event, yet Sting wants the powerbomb reinstated. Dillon accepts and reinstates the powerbomb for Nash. While Nash pantomimes powerbombing Sting to become World champion, Sting responds with crotch chops. HA!
Match 4: "The Crippler" Chris Benoit versus Glacier
Highlights:
Let's hope Glacier's entrance lasts longer than the match.
As Glacier tried to kick him, Benoit caught him with a dragon screw leg whip.
The Minneapolis faithful showered Glacier with "Glacier sucks," and their nemesis gave Benoit a cross corner whip resulting in a sternum-first bump.
When he landed a straight kick to the back of Benoit's head, Glacier got 2.
He dealt Benoit a snap suplex, kicked Benoit down, and got another 2.
After Benoit rebounded with a release German suplex, Glacier responded with a leg sweep.
Out of nowhere, Benoit hooked a Crippler Crossface, and Glacier submitted.
Benoit won at 4:22.
Rating: **
Summary: The hot crowd from the North hates the not-so abominable Snowman while their "king" Benoit wins his tune-up match for the PPV.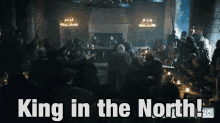 HOUR #2!
What's with all this talking? You want to win the ratings battle? Shut up and go to the ring!
More talking as Bagwell grabs the microphone and runs down Rick Steiner for injuring Bischoff on Thunder. Bischoff takes the microphone and promotes Hogan's appearance on the Tonight Show later tonight. Isn't Austin on the other channel?
Match 5: The "Total Package" Lex Luger versus Buff Bagwell (w/ Eric Bischoff)
Highlights:
Bagwell leapfrogged Luger and followed with a dropkick.
When Luger blocked a hip toss, he dealt Bagwell one of his own.
He slammed Bagwell and clotheslined him over the top rope to the floor.
As Bagwell slapped him, Luger responded with a clothesline.
He slapped Bagwell and fed him an inverted atomic drop.
After Luger delivered a ten-punch count-along, Bagwell countered with a guillotine on the top rope and a swinging neckbreaker.
Bagwell slammed Luger, mounted the second turnbuckle, but missed a Buff Blockbuster.
While Luger steamrolled him with a pair of clotheslines, he backdropped Bagwell.
He planted Bagwell with a flying forearm and hooked a Torture Rack.
Suddenly, Bischoff jumped into the ring and began to kick Luger.
Referee Charles Robinson called for the bell to disqualify Bagwell.
As a result, Luger won by DQ at 5:49.
Rating: *
Summary: Back and forth kicking and punching match until the bogus finish. The Minneapolis faithful ate up the charisma in the ring.
After the match, Luger grabs Bischoff and places him in a Torture Rack much to a raucous ovation. Methinks Bischoff's former customers from his meat truck days have turned on him. Nonetheless, BPP storms the ring and nails Luger. Both Bagwell and BPP double-team Luger until Rick Steiner arrives to chase them away.
More Bret! He advises Savage to get rid of Hogan, Nash, and the nWo.
At the entrance, Nitro Girls dance in black.
Rick Mitchell from nowhere in particular won a Nitro party pack, yet his video didn't pass through customs.
Prior to the next match, Jericho accuses Calo of being Prince "Nakamaki."
Match 6 for the WCW Cruiserweight title: "Lionheart" Chris Jericho (champion) versus Super Calo
Highlights:
As he asked referee Scott Dickinson to check Calo's face under the mask, Jericho ambushed Calo. Clever!
Jericho suplexed Calo, performed an arrogant cover, and got 2.
When the Minneapolis faithful informed him that he "sucks," Jericho got rolled up for 2.
He slammed Calo and followed with a springboard splash for 2.
After he dealt Calo a gutwrench suplex, Jericho gave him a cross corner whip and corner clothesline.
Jericho gave him another cross corner whip, but Calo floated over and backflipped off him.
While he leaped to the adjacent top turnbuckle, Calo launched a missile dropkick.
Do we have a new champion?
1-2-NO!
Jericho reversed an Irish whip and fed Calo a spin kick.
Meanwhile, the Minneapolis faithful chanted for a prospective governor—Jesse "The Body" Ventura.
Jericho attempted a cross body block, missed, and soared over the top rope to the floor.
As Calo mounted the top turnbuckle, he uncorked a tope. Woohoo!
Calo mounted the top turnbuckle again, but Jericho caught him.
When Jericho joined him, Calo blocked a superplex attempt but botched a flying headscissors.
Jericho immediately wrapped him in a LionTamer, and Calo submitted at 5:05.
Rating: ***
Summary: Solid match with an upset tease mixed in to maintain the audience.
After the match, Iaukea storms the ring, but Jericho scrambles like Fran Tarkenton out of the ring and hightails it backstage. Smarmily, Jericho tries to make us believe that Iaukea has a "twin brother." HA!
More Bret! He respects Benoit, Giant, DDP, and Sting.
Before the next match started, Kidman pleaded with Saturn and Hammer not to fight. Simultaneously, they threw Kidman down to the mat.
Match 7: Saturn versus Hammer
Highlights:
Hammer reversed an Irish whip and fed Saturn a back elbow.
When he clotheslined Saturn, Hammer gave him a cross corner whip and a shot to the midsection.
He hoisted Saturn atop the top turnbuckle and slammed him down to the mat.
As Saturn rebounded with a clothesline, he missed another one and ate a belly-to-back suplex.
He attempted a double underhook suplex, but Hammer countered with a variation of an airplane spin followed by a clothesline.
After Hammer charged but missed, Saturn unloaded a superkick.
He delivered a Gargoyleplex (head-and-arm suplex) and tied Hammer up in a Rings of Saturn.
While Hammer submitted, Saturn won at 3:19.
Rating: *
Summary: So much for a quick feud as Saturn made Hammer tap and fizzle out. The match had its moments, but the Minneapolis faithful clocked out.
Match 8: Goldberg versus Rocco Rock
Highlights:
The Cheetah Kid, er, I mean Rocco brought his customary table to ringside. Can he put Goldberg through it? Now I'm done with the UWF references.
According to Tenay, Goldberg is 71-0.
Rocco grabbed a side head lock, but Goldberg launched him across the ring.
As he gave Rocco a cross corner whip, Goldberg ate a back elbow on his follow-through.
He shrugged it off and tossed Rocco across the ring again.
When the match segued to the floor, Goldberg positioned Rocco against the ring post but HIT THE POLE instead.
Rocco dropkicked Goldberg into the steps and brought the table into the ring.
After Goldberg returned to the ring, he speared Rocco through the table. Amazing!
He hooked a Jackhammer and pinned Rocco at 2:39.
Rating: **
Summary: Showcase match for Goldberg with the added twist of an innovative spot. Goldberg is 72-0.
After the match, Saturn emerges, and Goldberg waves him forward. Raven runs to catch up with Saturn to pull him back. Kidman attempts a cross body block, but Goldberg catches, military-presses, and drops him. Immediately upon seeing Sick Boy enter the ring, Goldberg spears him. Kidman eats another spear, and the Minneapolis faithful ROARS for Goldberg. To close the segment, Goldberg informs Saturn that he's "next."
60 SECONDS WITH GOLDBERG: Highlights of his previous 71 victories are shown.
HOUR #3!
Nitro Girls dance at the entrance in black again. Schiavone mentions Rick Mitchell for a second time and identifies him from Lyon College. I'll bet their mascot is a tiger. Nevertheless, Mitchell's video is shown. I bet these guys regret sending these in nowadays.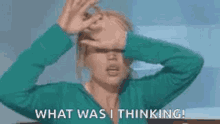 Match 9: Curt Hennig (w/ "Ravishing" Rick Rude) versus Yuji Nagata (w/ Sonny Onoo)
Highlights:
Another pair of hometown heroes made their presence felt with this match. No, not Nagata and Onoo.
When they approached ringside, Hennig and Rude greeted their fathers in the front row.
Nagata grabbed Hennig by the ponytail, and the match was ON.
As Nagata reversed an Irish whip, Hennig leapfrogged and dropkicked him.
Nagata sought respite outside the ring, but Rude grabbed and dragged him to the VIP section.
After Hennig and Rude double-teamed Nagata in search of kudos from their fathers, Rude tossed him back into the ring.
Nagata rebounded with a T-bone suplex, but Rude climbed up on the apron.
While he dealt Nagata an Axe, Hennig tossed him down to the floor.
Larry "The Axe" Hennig removed his sport jacket to reveal a "Hennig Rules" t-shirt. If only it had been available at the merchandise counter next to the nWo shirts…
When Rude returned Nagata to the ring, Hennig hooked a Hennigplex.
1-2-3.
Hennig won at 2:52.
Rating: *
Summary: Showcase match for Hennig as Nagata never had a chance in Minnesota.
After the match, Henning and Rude double-team Nagata, and Rude handcuffs him to the top rope. Better late than never, Jim Neidhart strolls out to chase Hennig and Rude away. An agitated Onoo questions where security is.
Match 10 for the WCW World TV title: Booker T (champion) versus La Parka
Highlights:
As the "Jes-se" chants continued, Booker T reversed an Irish whip and backdropped La Parka.
He obliterated La Parka with a flying forearm for 2.
When he clotheslined La Parka over the top rope to the floor, Booker T annihilated him with another flying forearm.
He destroyed La Parka with a spinebuster, and part of La Parka's outfit flew into the Minneapolis faithful.
After he dealt La Parka an Axe kick, Booker T fed him a pancake.
A spinaroonie lit up the Target Center, and a Harlem side kick put La Parka down again.
While he mounted the top turnbuckle, Booker T unleashed a missile dropkick.
1-2-3.
Booker T retained at 3:30.
Rating: *½
Summary: Showcase match for Booker T who's ready for Benoit at the PPV.
After the match, La Parka brings his chair into the ring, but Benoit jumps in to steal it away from him. Benoit and Booker T lock eyes, and the latter offers a hand in friendship. Instead of shaking his hand, Benoit shoves Booker T down. They go nose-to-nose before cooler heads prevail.
1-800-COLLECT sponsors the replay.
Video featuring the DDP-Raven feud airs.
Match 11 for the WCW US title: Diamond Dallas Page (champion) versus Robbie Rage (w/ Kenny Kaos)
Highlights:
It's Page versus Rage! Why couldn't it be in a cage?
DDP whipped Rage into the corner for a sternum-first bump and followed with a belly-to-back suplex.
When Rage reversed an Irish whip, Kaos grabbed DDP by the ankle.
Rage powerslammed DDP and delivered a springboard splash for 2. Sharp!
As DDP reversed a cross corner whip, he ducked a boot and crotched Rage on the ring post. OUCH!
He nailed Kaos, returned to the ring, and dealt Rage a swinging neckbreaker.
After he dispatched Kaos from the apron to the floor, DDP gave Rage a cross corner whip and a Diamond Cutter.
1-2-3.
DDP retained at 3:02.
Rating: *
Summary: Showcase match for DDP who's ready for Raven at the PPV.
After the match, Raven has a microphone at the entrance and subtly refers to ECW as a "carnival freak show" and attributes his ECW tenure to DDP's lack of concern. With the Flock at ringside, DDP launches a plancha to take them out. While the Flock triple-teams DDP, a fan jumps out of the stands and mugs Raven. Two shows in a row? Immediately, security removes the interloper.
Match 12: Rick Steiner (w/ Ted DiBiase) versus Konnan (w/ Vincent)
Highlights:
Rick reversed an Irish whip and fed Konnan a Steinerline.
As Rick sandwiched him in the corner, hetried to give Konnan and Vincent a double noggin knocker.
The heels double-teamed and rammed him back-first into the steel railing.
When Vincent tried to hammer Rick, DiBiase grabbed and brawled with him.
Back in the ring, Konnan dealt Rick a somersault clothesline and a seated dropkick.
Rick gave Konnan a cross corner whip and caught him mid-float-over.
After he slammed Konnan, Rick got 2.
He delivered his patented powerslam followed by a second Steinerline.
While Rick mounted the top turnbuckle, Vincent interfered.
DiBiase grabbed Vincent again, and Rick DEMOLISHED Konnan with a Steiner bulldog.
1-2-3.
Rick won at 3:33.
Rating: *½
Summary: Each Steiner seems to be getting a push. Could they be on a collision course?
Nitro is sponsored by Starburst.
Once again, we revisit the Viper "accident." Video featuring the nWo airs.
Despite Savage's shoulder and knee injuries, he'll be challenging for the World title at the PPV. Will he face Sting or Nash? Let's find out!
Match 13 for the WCW World title: Sting (champion) versus "Big Sexy" Kevin Nash
Highlights:
Again? Let's hope it doesn't bite WCW in the ass.
Buffer rumbled.
With the Minneapolis faithful looking toward the rafters, Sting emerged…through the entrance.
Sting delivered a ten-punch count-along and clotheslined Nash.
When Nash reversed a cross corner whip, he caught Sting mid-float-over and fed him Snake Eyes.
He dealt Sting a running guillotine, gave Sting a cross corner whip, and followed with a corner clothesline.
As Sting attempted a slam, momentum caused Nash to land on top for 2.
He hit an elbow drop and got another 2.
After Sting escaped a neck vice, Nash creamed him with a back elbow.
A gutwrench slam by Nash crushed the World champion, but Nash couldn't get 3.
While he decimated Sting with a sidewalk slam, Nash might win the title.
1-2-NO!
Nash applied a bear hug, but Sting rang his bell four times to escape.
With Nash in the corner, Sting unleashed a Stinger splash.
Nash staggered to an adjacent corner but ate a second Stinger splash.
When Sting dropkicked him, he scored with a third Stinger splash.
Abruptly, Savage, along with Elizabeth, limped to the ring.
Sting attempted a Scorpion death lock, and Elizabeth distracted referee Charles Robinson.
With a cast on his right arm, Savage devastated Sting knocking him

OUT COLD

.
Can Nash win the title here?
1-2-NO!
Nash wiped out Sting with a jackknife powerbomb while garbage flooded the ring.
Before Robinson could count the pin, Bret dragged him out of the ring.
The match ended in a no-contest at 8:25.
BOOOOOOOOOOOOOOOOOOOOOOOOOOOOOOOOOO!
Rating: **
Summary: Not as great as last week, and Sting is ripe for the picking.
Afterward, Bret brawls with Nash and applies a Sharpshooter. Konnan and Vincent arrive to double-team Bret but get rebuffed. BPP storms the ring to attack Bret. As Nash jackknife-powerbombs Sting again, the nWo fails in their attempt to double-team Bret. BPP suffers an inverted atomic drop and gets clotheslined down to the floor. More nWo members hit the ring, but Bret fights them off. With Sting still down on the mat, Nitro leaves the air.
Conclusion: Same old, same old from WCW. Don't you think with Austin versus McMahon on the other channel that you'd also try something original? Despite playing to the Minneapolis faithful with all of the Minnesota natives on the roster, the show didn't feel like a go-home show for a PPV. WCW needs to raise their game, or they'll start losing to the WWF. Or have they already?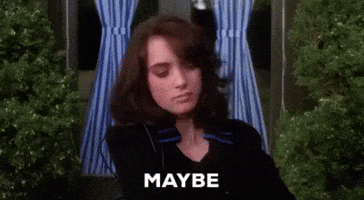 What's on RAW is WAR?
TV Rating: 4.34
Stay tuned for RAW Is WAR 04-13-98!
Comments? Suggestions? Send them to me at rsg@rockstargary.com and follow me on Twitter (@rockstargary202).
Custom Search