WELCOME TO ROCK STAR GARY REFLECTIONS!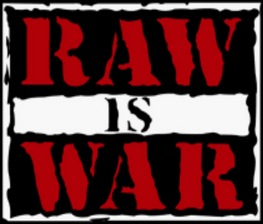 WWF Monday Night RAW 04-06-98
Taped from Syracuse, NY
Airdate: April 6, 1998 (taped 03/31)
Attendance: 5,599 (sold out)
Hosted by Jim Ross, Michael Cole, & Jerry "The King" Lawler
How will Austin respond to Mr. McMahon's demand of a more "corporate champion"? What antics will DX spring upon the WWF? Can Owen defeat the Rock to regain the Intercontinental title? What's that? An intergender match? Let's carve into the WWF!
Opening montage.
Mr. McMahon heads to the ring to a chorus of boos followed by "Au-stin" chants. As he mentioned that he dropped the charges on Austin last week, McMahon says that Austin learned "his lesson…the hard way." Instead of the beer-drinking hell-raising Austin, he promises "a new and improved…Austin…in this very ring." He guarantees it or will give your money back. The Syracuse faithful serenade him with another "Au-stin" chant.
TV Rating: 4.10
Prior to the opening match, a video featuring Severn airs.
Match 1: Dan "The Beast" Severn (w/ Jim Cornette) versus Flash Funk
Highlights:
Cornette joined the broadcast table for this match.
When Severn delivered a spinebuster, he attempted a slam.
Funk used momentum to land on top of Severn who responded with an overhead belly-to-belly suplex.
As Funk hit with a spinning heel kick, Severn dealt him another suplex.
Severn applied an arm bar submission hold and won at 2:55.
Rating: ½*
Summary: Showcase match for a submission specialist turned pro wrestler.
10-10-321 WWF REWIND: We revisit last week when the New Age Outlaws joined DX and destroyed Cactus and Charlie.
DX hits the ring to cut a promo, and JR dubs Waltman "X-Pac." Also, according to JR, Michaels is at home convalescing and has no comment on the new DX. While HHH lives up to his promises, Road Dog claims youth and strength within DX. X-Pac subtly disparages WCW and touts DX with some Will Smith flavor. HHH finishes the promo calling his group the "DX Army" and makes a sexual combat joke.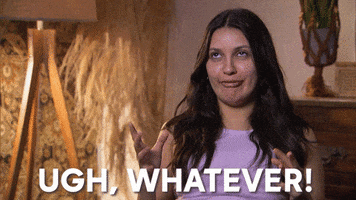 Following a commercial break, DX accosts a backstage worker and spray-paints everything in sight. HHH hurls the worker straight into the fence backdrop. Is this DX or the nWo?
RAW is WAR is sponsored by Starburst and WWF: The Music Volume 2.
Match 2: Steve Blackman versus "Too Sexy" Brian Christopher
Highlights:
Christopher mocked Blackman who responded with a spin kick.
As Christopher reversed a cross corner whip, he came up empty on his follow-through.
Tennessee Lee approached ringside to join the broadcast table, and Christopher thwarted a monkey flip attempt.
When Blackman reversed an Irish whip, he flapjacked Christopher.
Lee distracted Blackman, and Christopher hit a belly-to-back suplex.
After Blackman reversed another Irish whip, he suffered a Stroke—the wrestling maneuver not the medical emergency.
Christopher mounted the second turnbuckle and uncorked a missile dropkick.
While he hooked a somersault rollup, Christopher got 2.
Christopher attempted a piledriver, but Blackman countered with a spinebuster.
As the Syracuse faithful continued to slumber, Blackman gave Christopher a cross corner whip followed by a reverse sidewalk slam.
Blackman missed a dropkick, so Christopher clotheslined him.
When Christopher mounted the top turnbuckle, he leaped but ate a shot to the midsection.
Blackman unleashed a bicycle kick and tied up Christopher like a pretzel.
After Christopher submitted, Blackman won at 5:02.
Rating: *
Summary: Showcase match for Blackman or perfect timing for a snooze? You decide!
After the match, Lee returns from backstage and introduces Jeff Jarrett. Instead of emerging through the entrance, Jarrett sneaks through the Syracuse faithful and CREAMS Blackman with a guitar.
TV Rating: 4.30
Backstage, DX comes across the motorcycles owned by the Disciples of Apocalypse. HHH "triple-dog-dare(s)" his army to "whizz" on them. Of course, they chuckle and douse the bikes at the same time.
Sorry, folks, I didn't create this show, but the previous 30 minutes have NOT been entertaining.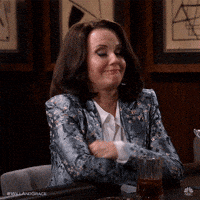 BOP IT SLAM OF THE WEEK: Last week, the Road Warriors demolished Los Boricuas with a Doomsday Device.
Video featuring the destruction of Cactus and Charlie from last week airs.
An injured Cactus Jack sits in the ring and cuts a promo on DX. Upon informing us that Terry Funk isn't here, Cactus addresses Austin's name being mentioned during the post-event gratitude. He describes the dilemma of the fans asking, "Why don't you just be Cactus Jack?" and demonstratively screams that he gave us Cactus Jack. Next, he disgustedly mentions his lying injured on the mat while the fans chanted for Austin last week. He asks for a "group apology" but doesn't hear one. Before exiting the ring, he says "it's gonna be a long time before you see Cactus Jack in the ring again."
HOT TAKE: Although the Syracuse faithful sat on their hands, this was an emotional and great promo, and it improved the show that has been limping along. What's next for Mick Foley?
TV Rating: 4.60
We revisit last week's episode when Rock overtook Faarooq as the NoD's "ruler." Earlier today, Faarooq and the Rock brawled in the parking lot while the rest of the NoD annihilated Faarooq with weapons and rammed him face-first into a tractor-trailer truck. Faarooq was left a beaten man.
Prior to the next match, the Rock drops a "finally" line for what I believe is the first time. Regrettably, it doesn't sit well with the Syracuse faithful.
Match 3 for the WWF Intercontinental title: The Rock (champion w/ the Nation of Domination) versus Owen Hart
Highlights:
When the Rock gave Owen a cross corner whip, he came up empty on his follow-through.
Cole asked JR about his Stetson, and JR was DEAD honest about it. For those curious, he stated he liked the hat. It must have grown on him.
As Kama stood up on the apron to argue, referee Jim Korderas ejected the NoD from ringside.
Rock got trapped in a sleeper, escaped, and planted Owen with a DDT for 2.
After Rock dealt Owen a shoulder breaker, he followed with a People's Elbow for another 2.
Rock gave Owen a cross corner whip and a corner clothesline.
While he gave Owen another cross corner whip, Rock ate a back elbow on his follow-through.
Owen clotheslined Rock twice, got reversed on an Irish whip, but fed Rock a swinging neckbreaker for 2.
When he hit a ten-punch count-along, Owen nailed Rock with a spinning heel kick.
Do we have a new champion?
1-2-NO!
Owen escaped a Rock Bottom and obliterated Rock with an enziguri.
As Owen applied a Sharpshooter, Chyna sprinted to ringside, jumped in the ring, and WALLOPED Owen with a baseball bat.
Owen won by DQ at 5:46.
Rating: ***
Summary: Crappy finish to a solid match. Owen deserves better.
After the match, DX celebrates their accomplishment at the entrance.
TV Rating: 4.50
WAR ZONE!
Mr. McMahon returns to the ring accompanied by two of Syracuse's finest and introduces Stone Cold Steve Austin. Incredulously, Austin emerges wearing a suit and a baseball cap. As Mr. McMahon urges him not to climb the turnbuckles to salute the Syracuse faithful, Austin surprisingly conformed.
Mr. McMahon sings about Austin's metamorphosis but complains about parts of his attire. Instead of wearing the Gucci shoes McMahon wants, Austin wears wrestling boots. McMahon removes the cap and tosses it among the Syracuse faithful with some disagreement from Austin. When McMahon showcases Austin's new look, the Syracuse faithful jeers.
Austin describes questioning himself when he occupied a jail cell last week. In fact, he said "hell no" regarding being able to beat Mr. McMahon. He requests a picture taken of the two of them, and an officer captures it. When Austin briefly channels his old spirit, the Syracuse faithful rejoices. He asks Mr. McMahon to get the film developed because "this is the absolute last time you will ever see Stone Cold Steve Austin wearing a ridiculous suit."
He flings the jacket down to the floor, unbuttons his button-down to reveal an Austin "Wanna raise some hell?" shirt. Upon dispatching the slacks and tie into the crowd, Austin belts Mr. McMahon down SOUTH i-81. He takes the camera, snaps a picture of a pained Mr. McMahon, and yells to the Syracuse faithful that he "don't change for nobody." This is FAR from over in a good way. Excellent segment!
TV Rating: 5.60
Unforgiven will be held on 4/26 in Greensboro, NC and is sponsored by 10-10-321.
Following a commercial break, the DoA head to the ring and call out DX for a match TONIGHT.
Video featuring Luna and Sable airs.
Match 4 (intergender): Luna (w/ TAFKA Goldust) versus Matt Knowles
Highlights:
Before the bell, Goldust clotheslined Knowles and followed with Snake Eyes.
He dealt Knowles a lariat while the Syracuse faithful chanted "Sa-ble."
As he suplexed Knowles, Goldust exited the ring.
The bell rang, and Luna monkey-flipped Knowles.
When she mounted the top turnbuckle, she launched a diving head butt.
1-2-3.
Luna won at 0:29.
Rating: ½*
Summary: Intergender matches needed a pilot, so here you go.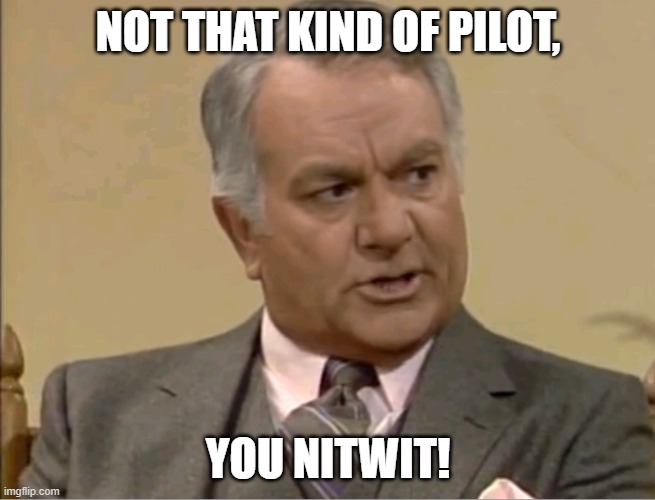 Sorry, Chester.
Vignette featuring Val Venis airs. Venis includes Oscar winner Jack Nicholson as a plot device for his sexual innuendo.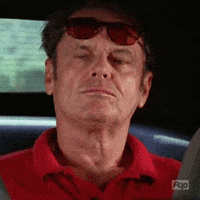 Match 5: "Marvelous" Marc Mero (w/ Sable) versus Ken Shamrock
Highlights:
When Mero and Sable made their entrance, JR notified us that DX accepted DoA's challenge.
Prior to the bell, Mero ejected Sable from ringside.
Shamrock clotheslined him, but Mero reversed an Irish whip and fed him a knee lift.
As Shamrock applied an arm lock submission, Mero made the ropes to escape.
Shamrock reversed an Irish whip and delivered a back elbow.
After Shamrock mistimed a spinning heel kick, Mero sold it.
Mero countered a huracanrana into a sit-out powerbomb.
While Mero attempted a TKO, Shamrock escaped and hooked a belly-to-belly suplex.
Before Shamrock could apply an ankle lock, the NoD stormed the ring.
Smartly, Shamrock fled before any harm occurred.
Instead, he grabbed a chair at ringside and chased them from the ring.
Match ended at 2:49.
Rating: **
Summary: If WCW can have one gang rule its show, then the WWF will have two—DX and the NoD.
After the match, the Rock distracts Shamrock so that Henry can nail him from behind. Henry locks on a belly-to-belly suplex and drops an elbow. Once the rest of the NoD joins him, Henry splashes Shamrock. D'Lo Brown mounts the top turnbuckle and unravels a frog splash onto Shamrock. Rock finishes the segment by cutting a promo on Shamrock.
TV Rating: 4.60
Prior to the main event, Undertaker approaches the ring. Kevin Kelly interviews him, and Undertaker accepts the challenge for the inferno match at the PPV. Paul Bearer and Kane emerge on the Titantron from a graveyard and cut a promo on him. Next, Kane destroys the tombstones with a sledgehammer, pours gasoline on them, and ignites the scene. According to JR, "he's desecrating his own parents' grave." The Bearer/Kane portion of this segment was completely unnecessary if not vile.
TV Rating: 4.40
Match 6 (six-man): DX (w/ Chyna & XPac) versus Disciples of Apocalypse
Highlights:
DoA dive into the ring, and the brawl was on.
As XPac joined the broadcast table, Road Dog reversed an Irish whip, leapfrogged Chainz, but ate a clothesline.
Chainz dealt Road Dog a series of elbow drops, gave him a pair of cross corner whips, and followed with a clothesline.
When tags were exchanged on both sides, Billy reversed an Irish whip but suffered a swinging neckbreaker from Skull.
8-Ball tagged in, and the Harris twins double-spinebustered Billy.
After they double-clotheslined him, Billy guillotined 8-Ball with the top rope.
HHH tagged in and countered a back drop with a face crusher.
While Road Dog tagged in, he fed 8-Ball a shakey-shakey knee drop.
Following a commercial break, 8-Ball reversed a cross corner whip and delivered a sidewalk slam to HHH.
Barely warm tag Chainz.
With all six wrestlers in the ring, Road Dog got clotheslined over the top rope to the floor.
Chainz hit a big boot upon HHH and followed with a powerslam for 1.
As Chainz backdropped Billy, HHH disintegrated him with a Pedigree.
1-2-3.
DX won at 6:36.
Rating: **
Summary: Tag formula scripted the match, but DoA isn't a main event tag team. In effect, they were mere fodder for the WWF's newest faction.
After the match, DX grabs chairs and WAFFLES DoA with them. Chyna and XPac get involved before HHH decimates Chainz with a chair shot to the head. Billy piledrives Chainz on a chair, and DX ties him to the top rope. Once he's prone, the Road Warriors storm the ringside area to save Chainz' bacon. A significant war breaks out to end the show.
TV Rating: 3.30
Conclusion: OK, I get it. DX is the latest faction, and they will run roughshod over the WWF. Their defeat of DoA only served to make them better but not elite. On the other hand, the NoD looks much stronger with the Rock at the helm.
The true highlight of the show was the banter between Austin and Mr. McMahon. Not to be cliché, but it's a license to print money. I bet the live show next week will further the angle and benefit RAW tremendously.
Could RAW finally overcome Nitro in the ratings?
TV Rating: 4.43
Who won? No, but if they had shown a worthwhile main event, they would have beaten Nitro. WCW destroyed RAW with its main event match. How will the WWF counter next week?
Stay tuned for WCW Thunder 04-09-98!
Comments? Suggestions? Send them to me at rsg@rockstargary.com and follow me on Twitter (@rockstargary202).
Custom Search