WELCOME TO ROCK STAR GARY REFLECTIONS!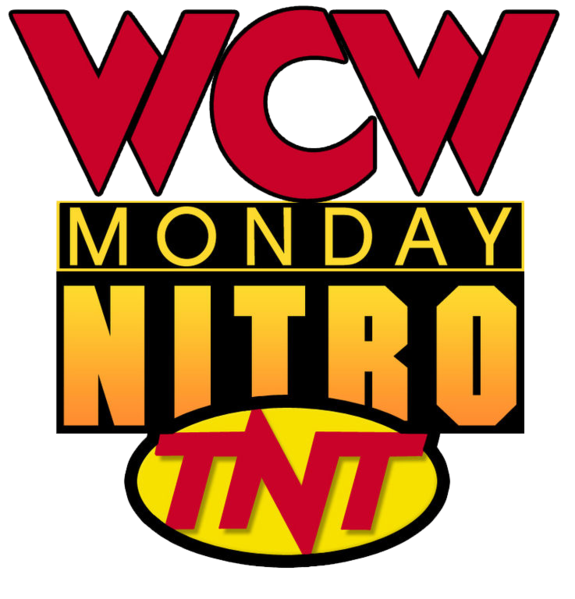 WCW Monday Nitro 04-06-98
Live from Miami, FL
Airdate: April 6, 1998
Attendance: 13,646 (12,448 paid, sold out)
Hosted by Tony Schiavone, Larry Zbyszko, "Iron" Mike Tenay, & Bobby "The Brain" Heenan
What happened to Savage? Who's do such a thing? Can Nash defeat Sting to become World champion? With a second chance, will Bagwell win the US title? Does Disco regain the TV title? Let's feast on WCW!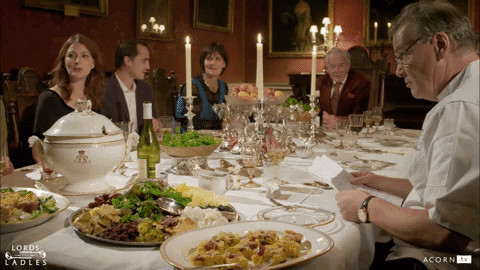 As the show begins, an ambulance arrives at the Miami Arena. WCW Security Director Doug Dellinger informs paramedics that "Macho Man" Randy Savage has been injured. According to Schiavone, this happened "moments ago," but he's unsure what happened. Elizabeth crouches next to Savage while the paramedics immobilize Savage's neck.
Match 1: La Parka, Psicosis, & El Dandy versus Judo Suwa, Nobunaga, & Tokyo Magnum
Highlights:
For those unaware, the Japanese contingent were students of Ultimo Dragon.
An Irish whip from La Parka led to a kick to Magnum's back by Psicosis followed by a clothesline from La Parka.
When the Japanese contingent distracted referee Charles Robinson, the luchadores triple-teamed Magnum to a great response from the Miami faithful.
Psicosis and La Parka double-suplexed Magnum, and El Dandy launched a flying elbow allowing La Parka to get 2.
As Nobunaga nailed La Parka with a springboard double axe handle, Dandy and Psicosis double-dropkicked Magnum's knees. Call an orthopedist!
La Parka and El Dandy hoist Suwa so that Psicosis can mount the top turnbuckle and land a missile dropkick for 2.
After Magnum tagged in, he conned the luchadores into nailing La Parka inadvertently and giving him a shot down near Cuba.
Magnum dropkicked Psicosis, lifted him to the top turnbuckle and hit a springboard superhuracanrana for 2. Impressive!
While Nobunaga tagged in, he leapfrogged El Dandy and scored with a flying back elbow.
Suwa tagged in and baited La Parka into an ill-timed dive.
When he rammed La Parka face-first into the mat, Suwa sent him flying down to the floor.
El Dandy dropkicked Suwa to the floor and dealt him a tope suicida. Wow!
As Magnum soared with a plancha to El Dandy, La Parka flew with a springboard moonsault.
Psicosis mounted the top turnbuckle but missed a splash due to no water being in the pool. Hey! It's April in Miami. Prime swimming weather. C'mon, guys!
Regardless, Nobunaga tried to steal a pin but got 2.
Nobunaga mounted the top turnbuckle and fed Psicosis a flying spinning heel kick for 2.
After Nobunaga migrated to the apron to attempt a springboard maneuver, Psicosis countered with a mid-air dropkick.
Psicosis mounted the top turnbuckle and planted Nobunaga with a guillotine leg drop.
1-2-3.
The luchadores won at 4:39.
Rating: ****
Summary: Awesome opener with tons of high-flying from all six wrestlers. Bravo, gentlemen!
After the match, La Parka CROWNS Psicosis with a steel chair as payback for the low blow.
Nitro is sponsored by Valvoline.
Ten minutes into the show, we get the opening montage.
Match 2 for the WCW World TV title: Booker T (champion) versus Disco Inferno
Highlights:
Booker T clocked Disco with a flying forearm for 2.
As each wrestlers tried to hip toss the other, Booker T won the battle and sent Disco over the top rope down to the floor.
Disco rebounded by guillotining Booker T with the top rope.
When he dealt Booker T a swinging neckbreaker, Disco got 2.
He gave Booker T a cross corner whip but ate boot on his follow-through.
After Booker T laid him out with a leg lariat, Disco delivered an inverted atomic drop.
He clotheslined Booker T and got 2.
While Booker T attempted a rollup, Disco hooked the bottom rope.
Disco leveled Booker T with a back elbow and got another 2.
As he claimed he wanted his belt back, Disco slammed Booker T, mounted the second turnbuckle, but missed a fist drop.
Booker T reversed an Irish whip, pancaked Disco, and celebrated with a spinaroonie.
When he fed Disco a Harlem sidekick, Booker T followed with a scissor kick.
He demolished Disco with a spinebuster, mounted the top turnbuckle, and uncorked a missile dropkick.
1-2-3.
Booker T retained at 5:23.
Rating: **½
Summary: Showcase match for Booker T.
Nitro Girls dance in Caribbean-style outfits.
Video airs featuring Hogan and Savage.
Match 3: Kidman versus Lenny Lane
Highlights:
Schiavone threatened Worcester, MA fans with a good time by shilling Slamboree on 5/17.
When Kidman dropkicked him, Lane reversed a cross corner whip.
Kidman blocked a bulldog and clotheslined Lane.
As Kidman slammed him, he migrated to the apron and launched a springboard leg drop.
He unleashed a jawbreaker upon Lane and got 1.
After a sidewalk slam by Kidman, Lane countered a side head lock takeover by crotching Kidman on the top rope.
He leaped to the second turnbuckle and landed a back elbow.
While he gave Kidman a cross corner whip, Lane ate boot on his follow-through.
Kidman mounted the second turnbuckle and leaped; however, Lane caught and powerslammed him for 2.
When Lane flapjacked him, he bulldogged Kidman for another 2.
He mounted the top turnbuckle, dealt Kidman a corkscrew plancha, but couldn't get 3.
As Kidman reversed a cross corner whip, Lane floated over but suffered a sit-out powerbomb.
Kidman mounted the top turnbuckle and delivered a Seven Year Itch (shooting star press).
1-2-3.
Kidman won at 3:27.
Rating: ***
Summary: Solid showcase match for Kidman containing psychology, workrate, and high-flying.
At the entrance, "Mean" Gene Okerlund shills the hotline and interviews JJ Dillon. As Dillon updates us on Savage's condition, he wants to find out who's responsible for injuring Savage.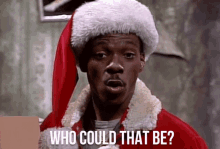 Match 4: Konnan (w/ Vincent) versus Norman Smiley
Highlights:
As the nWo theme played, the Miami faithful got excited, yet Konnan and Vincent appeared, and they returned to their slumber.
Konnan fed Smiley a somersault clothesline and distracted referee Nick Patrick.
Meanwhile, Vincent gave Smiley the business. SNEAKY!
Konnan delivered a seated dropkick, but Smiley rebounded with an abdominal stretch.
When he converted it into a pumphandle slam, Smiley followed with a leg drop.
He hit an elbow drop and got 2.
After Smiley missed a dropkick, Konnan hooked a single-leg crab.
He leapfrogged Smiley and CREAMED him with the 187.
While Konnan hooked a Tequila Sunrise, Smiley submitted.
Konnan won at 4:11.
Rating: DUD
Summary: Showcase match for Konnan.
This first hour has DRAGGED, and I'd bet the Miami faithful has had their fare share of nachos and beer by now.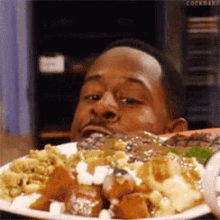 We head outside the arena while Savage was being loaded into the ambulance. I understand how careful EMTs need to be, but they don't take this long to immobilize and transport.
Following a commercial break, the Nitro Girls dance in the ring.
STARBURST ON THE ROAD: Okerlund runs down the upcoming show in Tallahassee on 4/9 for Thunder.
We revisit last week's episode when DDP chased Raven out of the arena. As Raven stole the US title belt, Bagwell won by countout.
Match 5 for the WCW US title: Diamond Dallas Page (champion) versus Buff Bagwell
Highlights:
Bagwell dropkicked DDP, posed, but ate a clothesline.
When Bagwell reversed an Irish whip, DDT dealt him a swinging neckbreaker.
DDP attempted a ten-punch count-along, but Bagwell nailed him down near Key West.
As Bagwell fed him Snake Eyes, he clotheslined DDP for 2.
Bagwell escaped a powerbomb attempt and delivered his own swinging neckbreaker for another 2.
After Bagwell argued with referee Billy Silverman, DDP rolled him up for 2.
He followed with an inverted atomic drop and clotheslined Bagwell again.
While he pancaked Bagwell, DDP signaled for the Diamond Cutter.
Suddenly, Raven yelled to DDP over the microphone.
From the cheap seats, Raven taunted DDP who sought to destroy him.
Like last week, Bagwell won by countout at 4:55.
Rating: *
Summary: More storyline than match as the DDP-Raven saga continues.
After the match, Bagwell grabs the microphone claiming to be the US champion. Instead, DDP returns and bangs him with a Diamond Cutter to ignite the Miami faithful.
HOUR #2!
A red Dodge Viper peels out of the parking lot, and Savage is lying injured on the pavement. Vincent and Disciple shoo the cameraman away with "this is nWo business." Next, Disciple grabs Elizabeth to intimidate her with "he's not so macho now, is he?" Who could be behind this?
Hogan along with members of the nWo emerge through the entrance and head to the ring. As he subtly refers to Savage as a "speed bump," he touts Nash in their matchup against Piper and Nash at the PPV. He also believes Nash will bring the World title back to the nWo tonight.
TV Rating: 4.50
Match 6: Goldberg versus Hammer
Highlights:
According to Tenay, Goldberg's unbeaten streak stood at 68-0.
Goldberg took Hammer down with a fireman's carry and followed with a clothesline.
As Hammer responded with a jawbreaker, he dumped Goldberg with a spinebuster.
Hammer mounted the second turnbuckle, leaped, but ate a spear from Goldberg.
When Goldberg delivered the Jackhammer, he pinned Hammer at 1:37.
Rating: *
Summary: Creative spot for the spear in an easy squash for Goldberg. He's 69-0.
After the match, the Flock attempts a sneak attack, but Goldberg scares them away. Goldberg returns backstage, but Saturn jumps in the ring and traps Hammer in the Rings of Saturn to punish him for his loss. Without question, Saturn has lost his cool.
TV Rating: 4.60
Nitro Girls dances at the entrance in red.
In the ring, Okerlund interviews "Rowdy" Roddy Piper who namedrops Goldust by saying "(he) made a man out of (Goldust)." He challenges Hogan whether it's here in Miami or in Minneapolis next week on Nitro.
Prior to the next match, Eddie speaks with Chavo and calls him a "loser." He encourages Chavo to beat Ultimo Dragon for "grandma."
Match 7: Ultimo Dragon versus Chavo Guerrero, Jr. (w/ Eddie Guerrero)
Highlights:
Wearing jeans and sneakers, Chavo delivered a headscissors followed by a belly-to-back suplex for 1.
He hooked an abdominal stretch and converted it into a backbreaker.
When he dealt Dragon an elbow drop, Chavo earned another 1-count.
He hit a seated dropkick to Dragon, snap-suplexed him, and got 2.
As Chavo escaped a full nelson, he cradled Dragon for another 2.
Dragon countered a side head lock with a belly-to-back suplex, yet Eddie stood ashamed wearing a towel over his head.
After Dragon unleashed a series of kicks, he hoisted Chavo atop the top turnbuckle.
Dragon joined him, but Chavo elbowed him to the apron.
While Chavo suplexed Dragon back into the ring, he got 2.
Chavo attempted a tornado DDT, but Dragon tossed him across the ring.
When Dragon attempted la magistral cradle, Chavo escaped and attempted a powerbomb.
Dragon escaped and hooked a Dragon sleeper.
As Chavo submitted, Dragon won at 4:13.
Rating: **
Summary: Eddie's presence gave the match some heat while Dragon and Chavo busted their asses.
After the match, Eddie whips Chavo with the towel and slaps him across the face. Once again, Chavo disgraces the Guerrero familia.
TV Rating: 4.50
Nitro Girls dance at the entrance again in red, and Schiavone shills the Nitro Party contest.
We revisit Uncensored '98 when a despondent Dean Malenko told Okerlund he's going "home." The broadcast team speculates on his future.
Match 8: The "Total Package" Lex Luger versus Barry Darsow
Highlights:
According to Schiavone, "Nature Boy" Ric Flair will be on Thunder this Thursday to make an announcement.
This was not some minor announcement to gain viewers as it turned out.
As Luger blocked a hip toss, he fed Darsow his own hip toss.
Darsow countered a side head lock with a belly-to-back suplex and tried to injure Luger's arm.
When he dealt Luger a backbreaker, Darsow got 2.
Darsow attempted a piledriver, but Luger blocked it and countered with a back drop.
After he clotheslined Darsow twice, Luger leveled him with a flying forearm.
He hooked Darsow in a Torture Rack and won at 3:43.
Rating: ½*
Summary: Showcase match for Luger.
TV Rating: 4.50
Slim Jim sponsors the replay.
HOUR #3!
We revisit Thunder from two weeks ago when Hennig, Adams, Neidhart, and Smith fought at the entrance. A week ago, Rude handcuffed Neidhart to the ropes so that he and Hennig could make Natalya cry. Seriously, they wanted to put him out of wrestling. Smith made the save, but Adams piledrove him to halt his efforts.
Match 9: Curt Hennig & Bryan Adams (w/ "Ravishing" Rick Rude) versus the "British Bulldog" Davey Boy Smith & Jim "The Anvil" Neidhart
Highlights:
Rude joined the broadcast table for this match.
When a four-way brawl began the match, the Miami faithful chanted "Rick Rude sucks."
Neidhart reversed a cross corner whip and clotheslined Hennig.
As tags were exchanged on both sides, Adams attempted a vertical suplex, but Smith blocked it.
Smith delivered a delayed vertical suplex followed by a boot to the midsection.
After Neidhart tagged in, Smith vaulted him into the ring dealing Adams a flying shoulder block.
Hennig tagged in, pounded Nedhart in the midsection, and followed with a knee lift.
While tags were exchanged on both sides again, Rude left the broadcast table.
Adams piledrove Smith for 2, and the show took a commercial break.
Following the break, Adams applied a bear hug to Smith who escaped with some right hands.
Adams military-press-slammed Smith and tagged in Hennig.
When Hennig got 2, he hooked a spinning toe hold on Smith.
Adams tagged in, and the Miami faithful broke out a chorus of "BO-RING."
As Smith rammed him face-first into the mat, he made the ICE COLD tag to Neidhart.
Referee Charles Robinson was occupied with Adams and Smith, so Hennig whipped Neidhart into Rude on the apron.
After Hennig decimated Neidhart with a Hennigplex, he and Adams won at 7:32.
Rating: DUD
Summary: I'm with the Miami faithful.
TV Rating: 3.90
After the match, Smith tries to grab Rude but gets triple teamed. With the nWo at a 3-on-2 advantage, Bret sprints to the ring to help his brothers-in-law. He gives Hennig and Adams a double noggin knocker, but the Miami faithful couldn't care less. Methinks WCW needs new stories. Bret grabs the microphone and declares himself the "new sheriff in town," and ganging up on people is "over."
Prior to the next match, Jericho grabs the microphone and dedicates the episode to Malenko. Remarkably, he pleads Malenko to return. Next, he cuts a promo on Prince Iaukea whom he will face at the PPV.
Match 10 for the WCW Cruiserweight title: "Lionheart" Chris Jericho (champion) versus Juventud Guerrera
Highlights:
Guerrera gave Jericho a cross corner whip resulting in a Jericho flip.
As Jericho got tied to the Tree of Woe, Guerrera dropkicked him in the face.
Jericho delivered a German suplex, but Guerrera landed on his feet.
When Guerrera clotheslined him, he got 2.
Guerrera attempted a flying kick, but Jericho countered with a forearm.
After Jericho failed to quell a "Jericho sucks" chant, he clotheslined Guerrera, enlightened us with an arrogant cover, and got 2.
Jericho dealt him a series of backbreakers, but Guerrera wouldn't submit.
While Guerrera hooked a victory roll, he got 2.
Jericho responded with another forearm, mounted the second turnbuckle, and hit a splash for 2.
As Jericho vaulted him, Guerrera rebounded with a dropkick.
He hooked a huracanrana and got 2.
When Jericho attempted a powerbomb, Guerrera escaped and DDT'd him for another 2.
Guerrera absorbed the negative crowd reaction and pummeled Jericho with a Juvi Driver.
After Guerrera mounted the top turnbuckle, Jericho crotched him.
He joined Guerrera atop the top turnbuckle but got shoved down to the mat.
While Guerrera tried a cross body block, Jericho caught him.
Guerrera broke free and attempted another huracanrana.
Instead, Jericho hooked the legs and trapped Guerrera in a Liontamer.
Guerrera refused to submit while Iaukea approached ringside with a towel.
As Iaukea threw the towel into the ring, referee Nick Patrick called for the bell.
Jericho won at 6:07.
Rating: **
Summary: Solid story, but the Miami faithful wanted the underdog to win.
After the match, Jericho grabs the towel and tosses it back in Iaukea's face. Iaukea jumps into the ring and brawls with Jericho. As Iaukea backdrops him, he clotheslined Jericho over the top rope down to the floor.
TV Rating: 4.40
We revisit the Viper-Savage incident that started off the show, yet Schiavone still doesn't have an update on Savage's status. It's 10:30pm already, folks. They must be saving the remainder of the story for Thunder.
Match 11: "Big Poppa Pump" Scott Steiner (w/ Vincent) versus Sick Boy
Highlights:
Scott sandwiched Sick Boy in the corner and fed him a Steinerline.
When he dealt Sick Boy an elbow drop, Scott celebrated with push-ups.
From the apron, Sick Boy launched a springboard dropkick, but Scott responded with a belly-to-belly suplex.
He applied a Steiner Recliner, and Sick Boy submitted.
As you'd expect, Scott won at 2:58.
Rating: DUD
Summary: Showcase match for Scott.
TV Rating: 4.30
Nitro is sponsored by Winterfresh gum.
Prior to the main event, Nash grabs the microphone and runs down Hogan. He implies that Hogan ran down Savage, notes that's why he's wearing Savage's shirt, and sarcastically jokes that "if (he) wear(s) your shirt too long, you get fired." He promises to win the belt and keep it around his "sexy waist" and threatens Hogan.
Match 12 for the WCW World title: Sting (champion) versus "Big Sexy" Kevin Nash (w/ Konnan)
Highlights:
Buffer rumbled and referred to Konnan as "Conan."
As Nash obliterated him in the corner, Sting rebounded with a pair of clotheslines.
He mounted the top turnbuckle and launched a lariat.
When Sting dropkicked him over the top rope to the floor, the Miami Arena exploded.
Nash dragged Sting to the floor and distracted referee Mickey Jay.
Meanwhile, Konnan gave Sting the business on the floor. How dastardly!
Konnan returned Sting to the ring, and Nash distracted Jay again.
After Konnan tattooed his name on Sting's face, Nash dealt Sting a running guillotine.
He fed Sting a short-arm clothesline and got 2.
While he delivered a backbreaker, Nash got another 2.
He gave Sting a cross corner whip and followed with a corner clothesline.
As he gave Sting another cross corner whip, Nash came up empty on his follow-through.
Sting worked on Nash's left leg and hooked a Scorpion death lock.
When Konnan assisted him to the ropes, Nash hit a sidewalk slam for 2.
He followed with an elbow drop for another 2.
After a pair of discus punches, Sting dropkicked Nash.
Incredulously, Konnan entered the ring, but Sting landed a Stinger splash to both of them simultaneously.
Two more Stinger splashes sandwiched solely Nash.
While Nash reversed a cross corner whip, he set up for the Jackknife powerbomb.
The Miami faithful were salivating while cheering in anticipation.
As Nash attempted a jackknife powerbomb, his back gave out.
Hogan subsequently jumped into the ring and nailed Sting repeatedly.
Without any choice, Jay called for the bell, and Sting won by DQ at 10:42.
Rating: ***½
Summary: Solid main event with a hot crowd that was primed for a Nash victory. However, Hogan had his own agenda and ruined it for Nash.
After the match, Nash throws Hogan down to the mat wondering WHAT THE FUCK he's doing. Sting nails Hogan followed by Nash. The nWo storms the ring to ambush Sting, yet Konnan and Nash remain in the corner. As Piper and Giant arrive to save Sting's bacon, WCW stands tall. Before the show leaves the air, Konnan restrains Nash from getting to Hogan.
TV Rating: 5.80
Conclusion: With all the incessant nWo run-ins screwing up the main event, WCW may have bitten off more they can chew with this bait-and-switch. Nonetheless, Nash almost won the title, but Hogan furthered their tension with his interference. Apparently, this was the only segment the Miami faithful celebrated. Jericho, Booker T, and DDP all retained their titles setting up the main event for a switch that didn't occur. Viewers may not be so forgiving if the WWF offers something worthwhile on the other channel.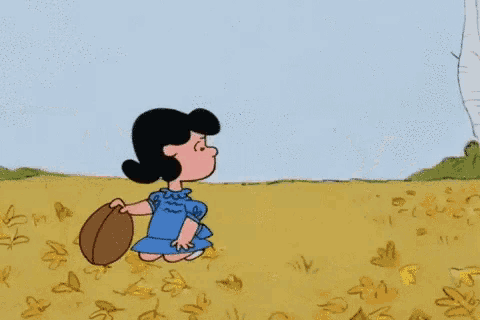 What's on RAW is WAR?
TV Rating: 4.61
Stay tuned for RAW Is WAR 04-06-98!
Comments? Suggestions? Send them to me at rsg@rockstargary.com and follow me on Twitter (@rockstargary202).
Custom Search