WELCOME TO ROCK STAR GARY REFLECTIONS!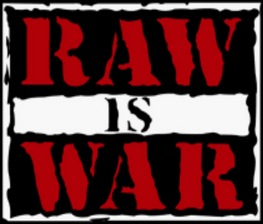 WWF Monday Night RAW 03-23-98
Taped from Tuscon, AZ
Airdate: March 23, 1998 (taped 3/17)
Attendance: 6,893 (sold out)
Hosted by Jim Ross, Michael Cole, Kevin Kelly, & Jerry "The King" Lawler
Who will Rock face in the main event? What are DX and Mike Tyson up to? What level of destruction will Kane inflict upon us this week? Let's find out!
Opening montage.
Austin approaches the ring, and Kevin Kelly interviews him. While Austin informs Vince McMahon that he "can't be molded," he wants to beat Michaels' "ass" at the PPV this Sunday. He then wonders if Kelly is insulting him and asks the Tucson faithful to give him a "hell yeah." As you'd expect, they comply. Austin mentions "having the night off" and "drinking Steveweisers," but Commissioner Slaughter enters the ring to advise him that Austin will wrestle the Rock TONIGHT.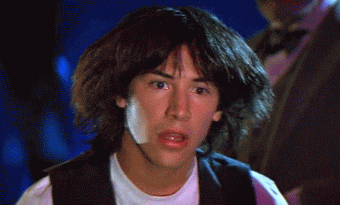 When Austin calls Vince a "chicken," Slaughter threatens to change his match with Michaels at the PPV into a non-title contest. Austin feels threatened and supplies Slaughter with a Stone Cold Stunner to a big ovation.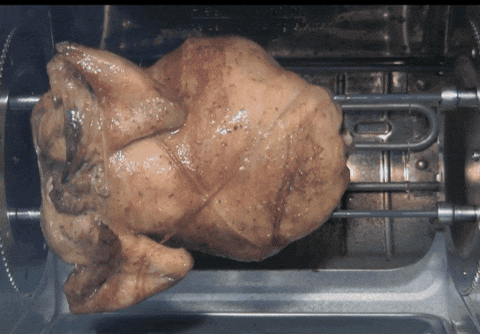 TV Rating: 3.2
Prior to the opening match, we revisit last week's episode when Charlie and Cactus ensured that Road Dog was well-hung.
Match 1: Cactus Jack & Chainsaw Charlie versus the Quebecers
Highlights:
Ouellet mounted the top turnbuckle, but Cactus caught and slammed him down to the mat for 2.
When Charlie distracted referee Mike Chioda, Rougeau put a knee into Cactus' back, and Ouellet clotheslined Cactus. SNEAKY!
Meanwhile, the New Age Outlaws, in black tie attire, set up tables at the entrance to watch the match.
The distraction proved to cause the match to be disjointed until Rougeau slammed Charlie.
As Ouellet tagged in, Rougeau slammed him atop Charlie, and Ouellet got 2.
He slammed Charlie, mounted the second turnbuckle, leaped, but ate boot.
After tags were exchanged on both sides, Billy charged the ring and nailed Cactus.
Chioda called for the bell to disqualify the Quebecers at 3:51.
Rating: DUD
Summary: More storyline than match as the tag title match at the PPV receives some attention.
After the match, Road Dog joins the fray and BRAINS Charlie with a champagne bucket. He launches the card table into the ring and hits Charlie. Billy then mounts the second turnbuckle and breaks the table over Charlie's head. OUCH! Next, Road Dog tosses a steel chair into the ring, and the NAO spike-piledrives Cactus onto it. Heinous!
BOP-IT SLAM OF THE WEEK: Michaels hits the ring and provides Austin with Sweet Chin Music.
Match 2: "Double J" Jeff Jarrett (w/ Tennessee Lee) versus Steve Blackman
Highlights:
Like last week, Jarrett rode to the ring on horseback.
Blackman made his entrance, but his glow sticks didn't glow. HA!
As Blackman missed a kick, Jarrett clotheslined him.
Jarrett then missed a fist drop, so Blackman dropkicked him.
When Jarrett reversed an Irish whip, Blackman hooked a backslide for 2.
He then secured an inside cradle for another 2.
After Blackman leapfrogged him, he attempted a second one.
Jarrett then countered it with a belly-to-back suplex.
While Jarrett scored with a swinging neckbreaker, Blackman rebounded with a face jam.
He then supplied Jarrett with a backbreaker, whipped Jarrett into the corner, but ate a back elbow on his follow-through.
As Jarrett mounted the top turnbuckle, Blackman caught, joined, and attempted a superplex.
Unbeknownst to referee Jim Korderas, Lee tripped Blackman during it. How dastardly!
1-2-3.
Jarrett won at 2:30.
Rating: *
Summary: Jarrett's been on a roll since obtaining Lee as a manager, but Blackman's undefeated streak has been broken. Also, Lee prevents Blackman from kicking out to add more old school heel psychology to the match.
TV Rating: 3.6
After the match, referee Jack Doan enters the ring to advise Korderas about the shenanigans. Lee shoves Jarrett into Doan knocking him OUT COLD. Blackman then snap-suplexes Jarrett and lands a bicycle kick. Lee gets out of dodge before Blackman could turn out his lights.
For those in the Boston market (mmm…chicken), a DeGeneration-X public workout will occur on Thursday at noon at Faneuil Hall Marketplace. I hope there's green beans and stuffing to go with the chicken.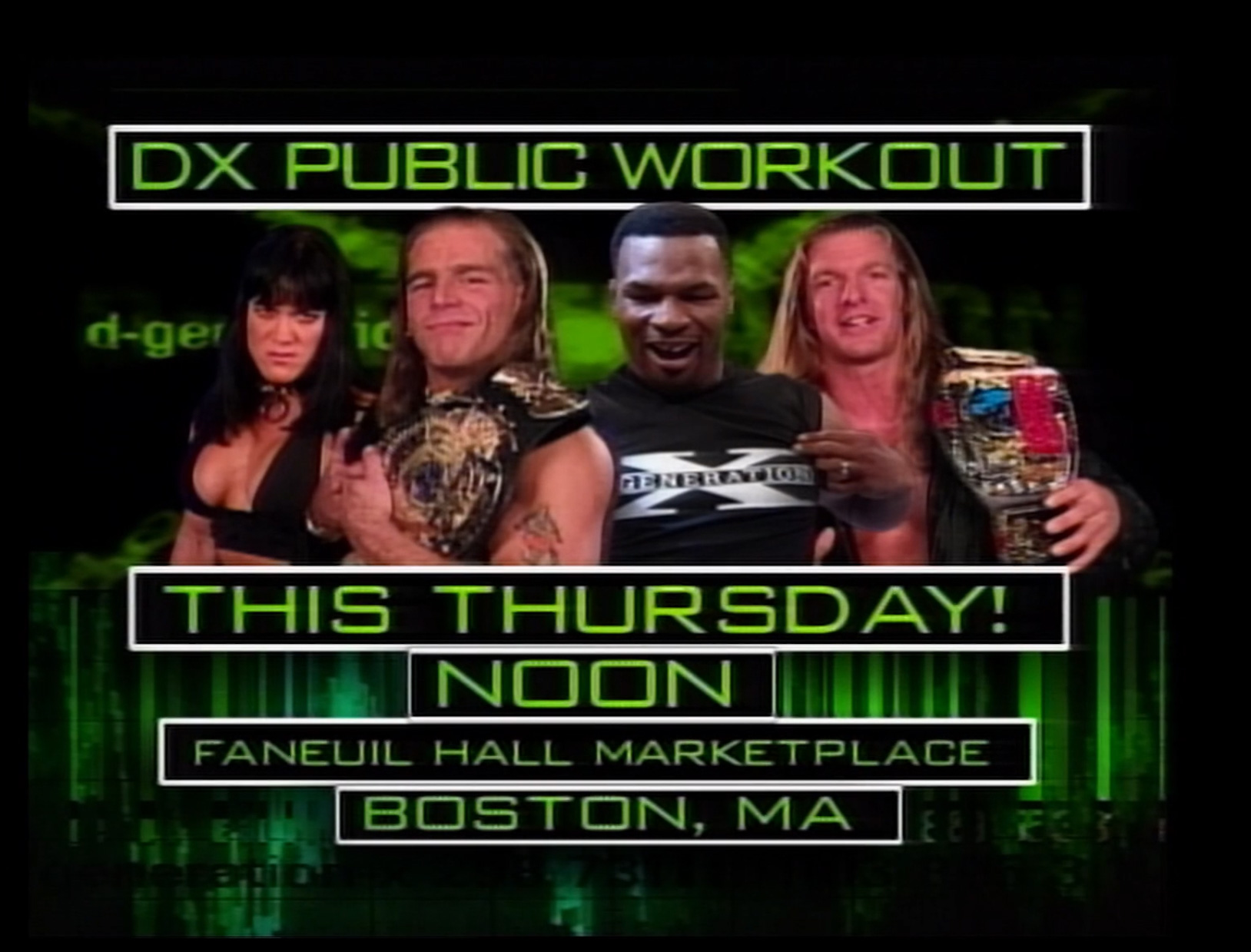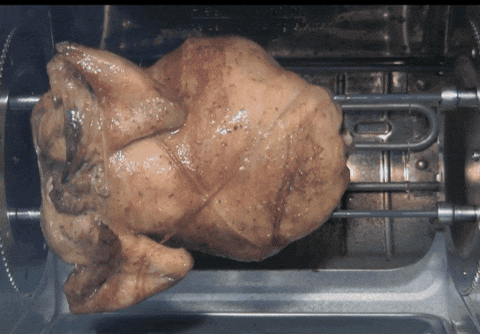 A white limousine approaches the arena, and DX including "Iron" Mike Tyson exits.
We then revisit last week's episode when Kane DECIMATED the Phoenix Suns' gorilla mascot. Afterward, he sauntered after an injured Sable until Undertaker cuts a promo on him from atop the Titantron.
At the "graveyard," Undertaker speaks to his parents about facing his "brother" Kane at the PPV.
RAW is sponsored by 1-800-COLLECT, WWF: The Music: Volume 2, and Jakks action figures.
In the arena, Kane and Paul Bearer walk to the ring, and Bearer cuts a promo on Undertaker. Kane sets off fireworks, but the Tucson faithful isn't impressed. He then increases the voltage at the broadcast table causing a mini-explosion and destroys a spotlight. Finally, he sets crew member Hunter Brown on fire. Evil!
We then revisit last week's episode when the NEW Midnight Express destroyed the Rock'n'Roll Express.
Match 3: The NEW Midnight Express (w/ Jim Cornette) versus the Disciples of Apocalypse
Highlights:
8-Ball gave Bart a cross corner whip followed by a corner clothesline.
When Bart attempted a leap frog, 8-Ball caught and provided him with a spinebuster.
JR announced the 15-team battle royal, and the Headbangers came to ringside to scout their opponents.
As 8-Ball countered a back drop attempt with a swinging neckbreaker, Skull tagged in.
Bart suplexed Skull while the Rock'n'Roll Express approached ringside.
After Bob tagged in, the Midnight Express delivered an atomic drop/clothesline combo to Skull.
The Truth Commission came to ringside, and JR noted that they're no longer associated with Jackyl. That's a shame because I love that band.
While Los Boricuas join the party at ringside, Bart tagged in.
The Quebecers appeared at ringside, yet Skull clotheslined Bart to ZERO reaction.
When Bart caused 8-Ball to distract referee Earl Hebner, the Midnight Express illegally switched. Sinister!
Bart tagged in, and a HUGE fight erupted at ringside.
As Hebner called for the bell, he threw the match out at 3:36.
Rating: ½*
Summary: Mere backdrop for the 15-team battle royal on Sunday. Where are the Road Warriors?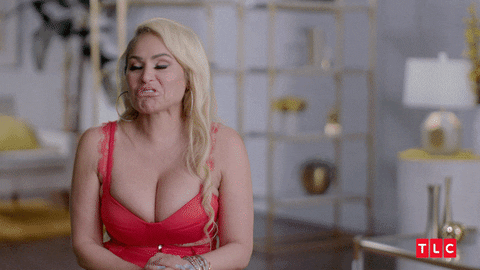 TV Rating: 3.3
WAR ZONE!
Tyson and DX are in the ring, and we revisit last week's episode when HHH stole the European title from Owen. HHH cuts a promo on Owen and informs us that Chyna will be handcuffed to Slaughter (a.k.a. "the chin"). Michaels picks out a woman wearing DX on her top but calls her a "skank." As he cuts a lengthy promo on Austin, Michaels doesn't appreciate McMahon's "support." Tyson will "knock (Austin)…out" if he gets in his way.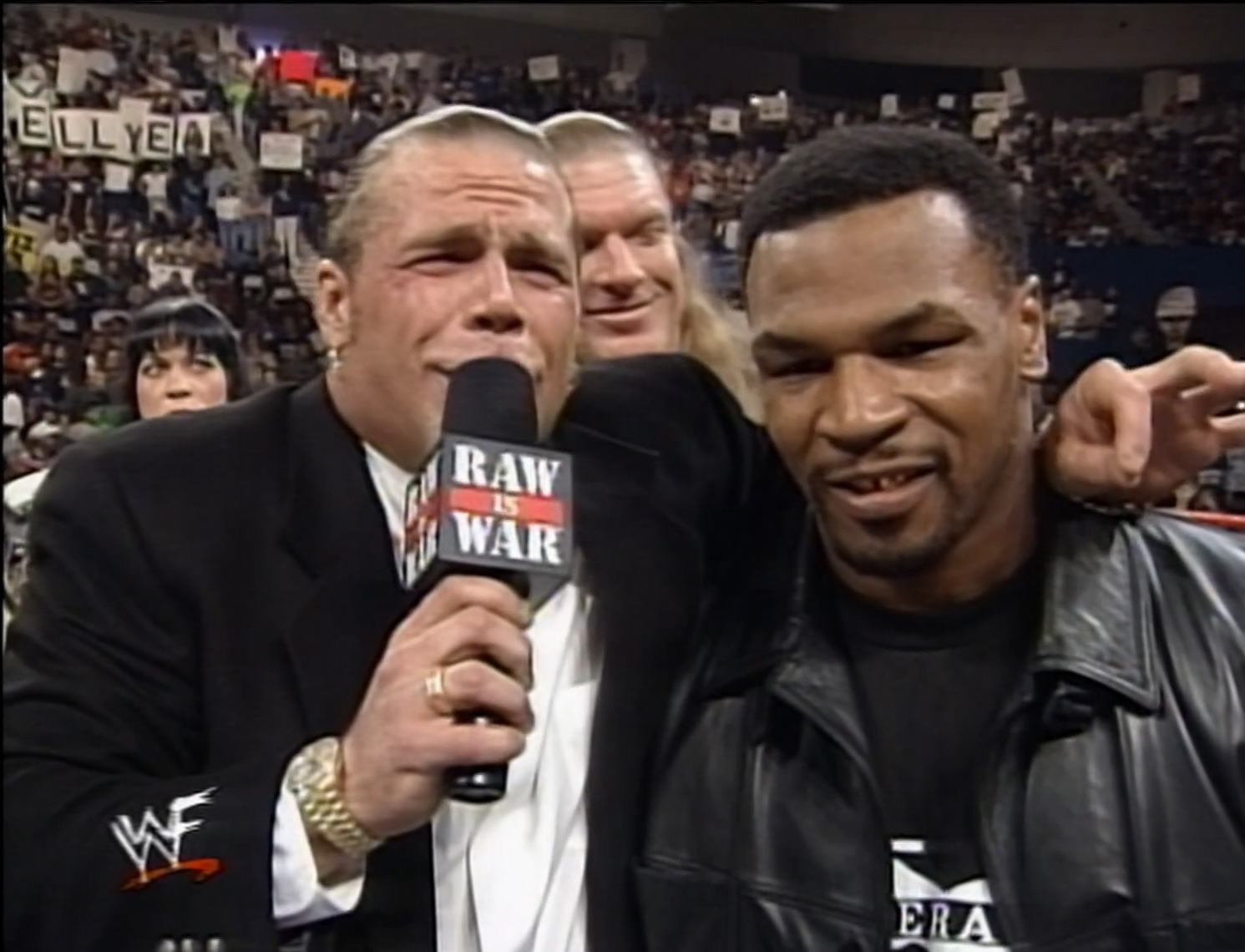 TV Rating: 3.7
Gennifer Flowers encourages all of us to be proud WWF fans. After all, wrestling is incredibly popular.
We then revisit last week's episode when the Rock knocked Shamrock into the middle of 1999 with a SICK chair shot. JR then mentions that the DQ rule has been waived for the IC title match at the PPV.
Match 4: Faarooq (w/o the Nation of Domination) versus Chainz (w/o the DoA)
Highlights:
Chainz blocked a hip toss and provided Faarooq with one of his own.
As he clotheslined Faarooq, Chainz followed with a big boot.
He then slammed Faarooq, gave him a cross corner whip, but ate knees on his follow-through.
When Faarooq mounted the second turnbuckle, he launched a flying clothesline.
The Rock approached ringside wielding a steel chair, and Faarooq powerslammed Chainz for 2.
After Chainz countered a rear chin lock with a jawbreaker, he missed an elbow drop.
The Tucson faithful chanted "Rocky sucks," and the Rock expressed his dismay.
While Faarooq snap-suplexed Chainz, he got 2.
Chainz then hooked an inside cradle for 2.
As Faarooq unleashed a spinebuster, the Rock entered the ring with his chair.
Faarooq halted him briefly, but the Rock CLOCKED him with it.
When referee Tim White called for the bell, Faarooq won by DQ at 3:38.
Rating: ½*
Summary: Storyline match to progress the Rock and Faarooq story. Was the chair shot inadvertent? You decide!
After the match, Faarooq is OUT COLD, and the NoD approaches the ring to assist him. They carry him backstage while the Rock has a smug look on his face.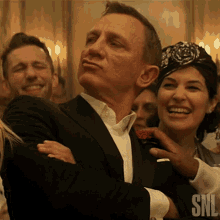 TV Rating: 3.2
Video airs featuring Windham and Bradshaw.
Match 5: Barry Windham (w/ Jim Cornette) versus Bradshaw
Highlights:
With the Rock'n'Roll Express sitting in the front row, Bradshaw reversed an Irish whip and dealt Windham a big boot.
The brawl moved to the floor, and Bradshaw made Windham HIT THE POLE.
When he gave Windham a pair of cross corner whips, Bradshaw followed with corner clotheslines.
Bradshaw missed a clothesline, so Windham nailed him with a DDT.
As Windham hit a belly-to-back suplex, Cornette and Morton traded insults.
The distraction caused Windham to lose focus, so Bradshaw rolled him up.
1-2-3.
Bradshaw won at 3:05.
Rating: DUD
Summary: While I understand that Bradshaw is a hoss, he needs more than clotheslines and lariats to get over.
After the match, the Rock'n'Roll Express slither between the Tucson faithful, and the Midnight Express help Windham to triple-team Bradshaw.
TV Rating: 3.5
WRESTLEMANIA MILLENIUM MOMENT: Muhammed Ali was the outside enforcer for the main event at the inaugural WrestleMania in 1985.
Marc Mero accompanies Sable to the ring for her special moment. As Vince Russo joins them in the ring, Kelly mentions that Sunny cannot be here tonight due to being "under the weather."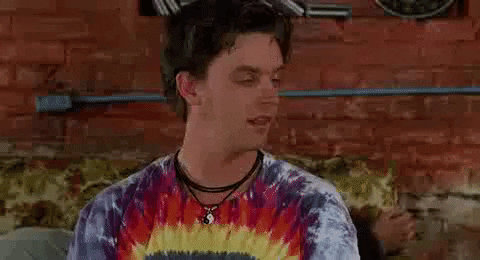 Nonetheless, Russo awards Sable a plaque for making the January 1998 edition "special." Sable offers her acceptance speech, but Goldust and Luna spoil the party. Luna grabs the plaque,WALLOPS Sable with it, and rips her evening gown. Nefarious! Like a gentleman, Russo removes his jacket to cover up Sable as Mero returns to protect his wife.
Match 6 (non-title): WWF Intercontinental champion the Rock (w/ the Nation of Domination) versus Stone Cold Steve Austin
Highlights:
As Rock entered the ring, he winked at referee Earl Hebner. Will Austin get screwed tonight?
In the meantime, DX watched the match on a tiny monitor in the locker room.
Rock clotheslined Austin, and they brawled in the center of the ring.
When Austin launched a Thesz press, he followed with a forearm smash.
Rock then reversed an Irish whip and dodged a Stunner.
After Austin moved to the apron, he dealt Mark Henry a flying clothesline.
He then rammed Rock face-first into the steps and stared down the NoD with a steel chair.
While Rock clobbered him from behind, he guillotined Austin with the steel railing.
He then rammed Austin face-first into the steps and guillotined him with the steel railing again.
As Rock distracted Hebner, Henry took liberties with Austin.
Following a commercial break, Austin reversed an Irish whip and applied a sleeper.
Rock escaped by sandwiching Austin in the corner and slammed him.
When he provided Austin with a People's Elbow, Rock got 2.
The Tucson faithful chanted "Au-stin," and their hero ate a knee to the midsection.
After he slammed Austin again, Rock missed a second People's Elbow.
Rock reversed a cross corner whip, but Austin exploded out of the corner with a series of clotheslines.
While he toppled Rock with a Stone Cold Stunner, Austin won at 8:26.
Rating: ***
Summary: With the crowd firmly with Austin and against Rock, the match told a great story.
Afterward, D'Lo Brown tries to crown Austin with a chair but eats a Stunner instead.
Suddenly, DX's music hits, and they emerge through the entrance. Michaels promises to turn Austin's lights out "for the last time." He then walks down to the ring, but HHH restrains him.
Conclusion: With a blockbuster main event and the episode showcasing all matches for WrestleMania XIV, you MUST see this. Although the Jarrett/Bradshaw/Midnight Express stuff isn't must-see-TV, the rest has some flavor for everyone. Enjoy!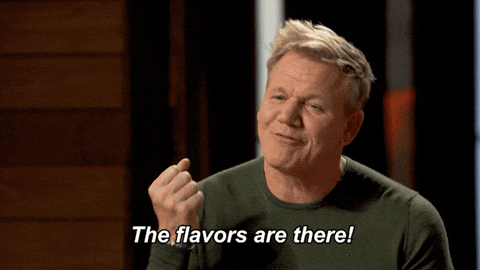 Could it finally overcome Nitro in the ratings?
Final TV Rating: 3.60
Who won? Nope, Nitro, with its own blockbuster main event, destroyed RAW by a whole point. Since the WWF can't have Tyson on TV each week, they'll have to find something else to put eyeballs on their product to beat Nitro. Perhaps WrestleMania XIV will have a moment to remember and shift the wrestling audience. What do you think?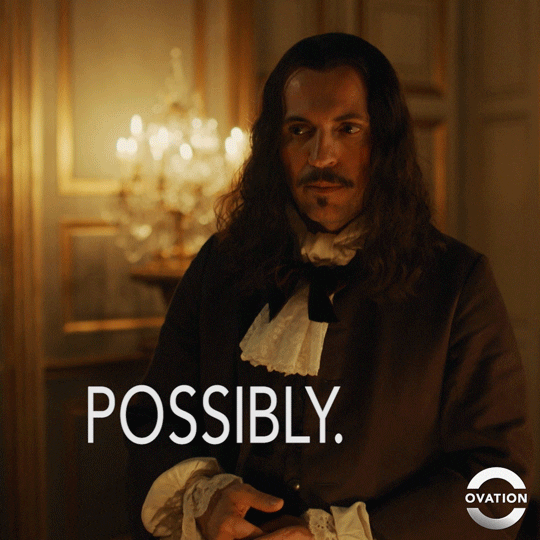 Stay tuned for WCW Thunder 03-26-98!
Comments? Suggestions? Send them to me at rsg@rockstargary.com and follow me on Twitter (@rockstargary202).
Custom Search