WELCOME TO ROCK STAR GARY REFLECTIONS!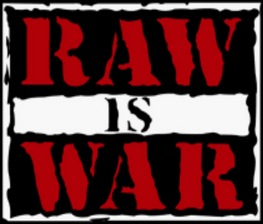 WWF Monday Night RAW 03-09-98
Taped from Wheeling, WV
Airdate: March 9, 1998 (taped 03/03)
Attendance: unknown
Hosted by Jim Ross, Michael Cole, Kevin Kelly, & Jerry "The King" Lawler
How will Austin react to being decimated by DeGeneration-X last week? What happens next between Undertaker and Kane? Let's find out!
Opening montage.
Prior to the opening match, we revisit last week's episode when the NoD destroyed Blackman until Shamrock saved the day.
Match 1: The Nation of Domination versus Ken Shamrock & Steve Blackman
Highlights:
This is how they begin the episode after making a big splash with Tyson last week?
In case he didn't already know, the Wheeling faithful reminded the Rock that he indeed "sucks."
Blackman opened up on Faarooq with a bicycle kick.
When Shamrock tagged in, he attempted a huracanrana, but Faarooq countered with a spinebuster.
Rock tagged in, slammed Shamrock, and unleashed a still-not-yet-named People's Elbow. My bad. Kelly just gave it a name. Write it down, boys and girls.
As Faarooq tagged in, Shamrock rammed him face-first into the mat.
Tags were exchanged on both sides, and Blackman reversed a cross corner whip.
After Rock took a sternum-first bump, Blackman dropkicked him.
He then hooked an inside cradle for 2.
While Faarooq tagged in, he powerslammed Blackman for 2.
Some "technical difficulties" occurred, and I don't believe they're inadvertent.
Hot tag Shamrock.
When he scored with a back elbow, Shamrock followed with a spinning heel kick.
He then powerslammed Rock for 2.
As he unleashed a huracanrana, Shamrock got another 2.
With all four wrestlers in the ring, the rest of the NoD came in, and referee Earl Hebner called for the bell.
Shamrock and Blackman won by DQ at 4:37.
Rating: **
Summary: While Blackman remained "undefeated," the real story of the match was between Rock and Shamrock.
After the match, Rock tosses Blackman down to Mark Henry on the floor. Henry then makes Blackman taste the steel railing. It must have tasted like Brawny Mountaineer at TJ's.
Regardless, Rock informs his bandmates that HE wants Shamrock, so Faarooq ushers them up the ramp. When Rock gets too cocky, Shamrock rebounds with a cross corner whip and belly-to-belly suplex. The fight goes to the floor, and Shamrock applies an ankle lock. Now that Rock has told the NoD he didn't want any help, Faarooq takes his word for it and keeps the NoD at bay. Meanwhile, Rock suffers for our amusement.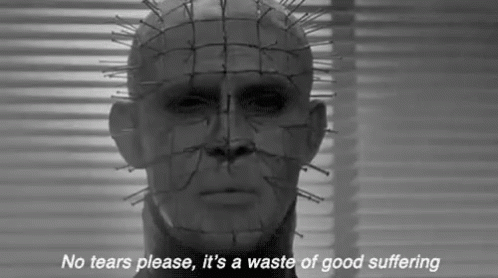 Prior to the next segment, we revisit last week's episode when Michaels and Tyson did their "dance."
HHH along with Chyna approaches the ring and cuts a promo on Owen. While he notes that Michaels isn't here tonight, we revisit the superkick that knocked Austin out last week and robbed us of the main event. Keep what HHH said in mind for later.
Somewhere in "San Antonio," Shawn Michaels cuts a promo on Austin while drinking beer in a restaurant table resembling a hockey rink.
Prior to the next match, we revisit last week's episode when Chyna made her presence felt during Owen's match against Henry.
Match 2 for the WWF European title: Owen Hart (champion) versus Barry Windham (w/ Jim Cornette)
Highlights:
HHH joined the broadcast table for this match.
As Windham suplexed him, he followed with a hammerlock slam.
He then delivered an elbow drop but missed a second one.
When Owen rebounded with a belly-to-back suplex, Windham responded with a lariat for 2.
He then supplied Owen with a belly-to-back suplex for another 2.
After he downed Owen with a DDT, Windham couldn't get 3.
Owen rebounded with a back drop and a spinning heel kick.
While he provided Windham with a ten-punch count-along, Owen hip-tossed him.
He then mounted the top turnbuckle and launched a missile dropkick.
As Owen attempted a Sharpshooter, Cornette got up on the apron to distract him.
Windham charged, but Owen backdropped him over the top rope to the floor.
When Owen joined him, he rammed Windham face-first into the steps.
Cornette then returned to the apron to distract referee Tim White.
In the meantime, Chyna WALLOPED Owen down SOUTH US-250.
White called for the bell, and Windham won by countout at 5:15.
Rating: **
Summary: More storyline than match as the HHH-Owen saga continues.
After the match, HHH laughs his ass off about Owen's suffering both a loss and some dignity. All of a sudden, Bradshaw storms the ring to attack Windham and unloads a big boot.
During the replay, it is revealed that Owen severely rolled his ankle yet continued the match.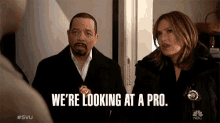 RAW is sponsored by 10-321, WWF: The Music Volume 2, and Jakks.
Backstage, Lawler interviews Paul Bearer with Kane. We then revisit No Way Out when Kane both piledrove and WHACKED Vader in the eye. Bearer promises "the truth" later tonight as some supernatural behavior around him scares him shitless.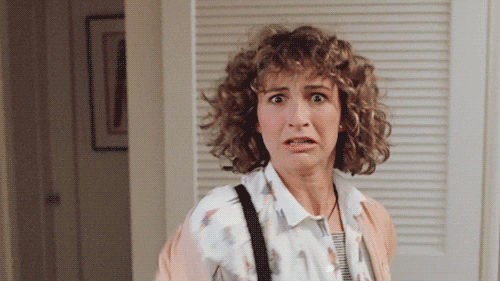 Match 3: Brian Christopher (w/ Jerry "The King" Lawler) versus Aguila (w/ Taka Michinoku)
Highlights:
Aguila landed on his feet after a German suplex by Christopher.
When he dropkicked Christopher, Aguila got backdropped to the floor.
He dropkicked Christopher to the floor and uncorked a corkscrew tope. Woohoo!
As he delivered an Asai moonsault, Aguila almost overshot Christopher to land head-first onto the steel ramp. Fortunately, Christopher softened the blow.
More "technical difficulties" occurred, and Aguila hit a spinning heel kick.
After Aguila attempted a handspring elbow, Christopher countered with a Stroke.
Christopher then provided Aguila with a tombstone and followed with a suplex from the apron back into the ring for 2.
While Christopher landed a hangman's neckbreaker, he hooked a sunset flip into a powerbomb on the floor.
Michinoku got too close, and Christopher almost BELTED him.
When Aguila mounted the top turnbuckle, he launched a missile dropkick.
He then unleashed a huracanrana and hooked a submission hold.
At the same time, Lawler got up on the apron to distract referee Mike Chioda.
Michinoku pulled him back down to the floor, but Lawler made him HIT THE POLE.
As Aguila slammed Christopher, Lawler tossed the unconscious Michinoku into the ring.
Aguila then mounted the top turnbuckle again, but Lawler crotched him.
After Chioda called for the bell, Aguila won by DQ at 4:55.
Rating: *
Summary: This match is only notable for Aguila's high-flying. In other words, the Wheeling faithful sought popcorn in droves during it.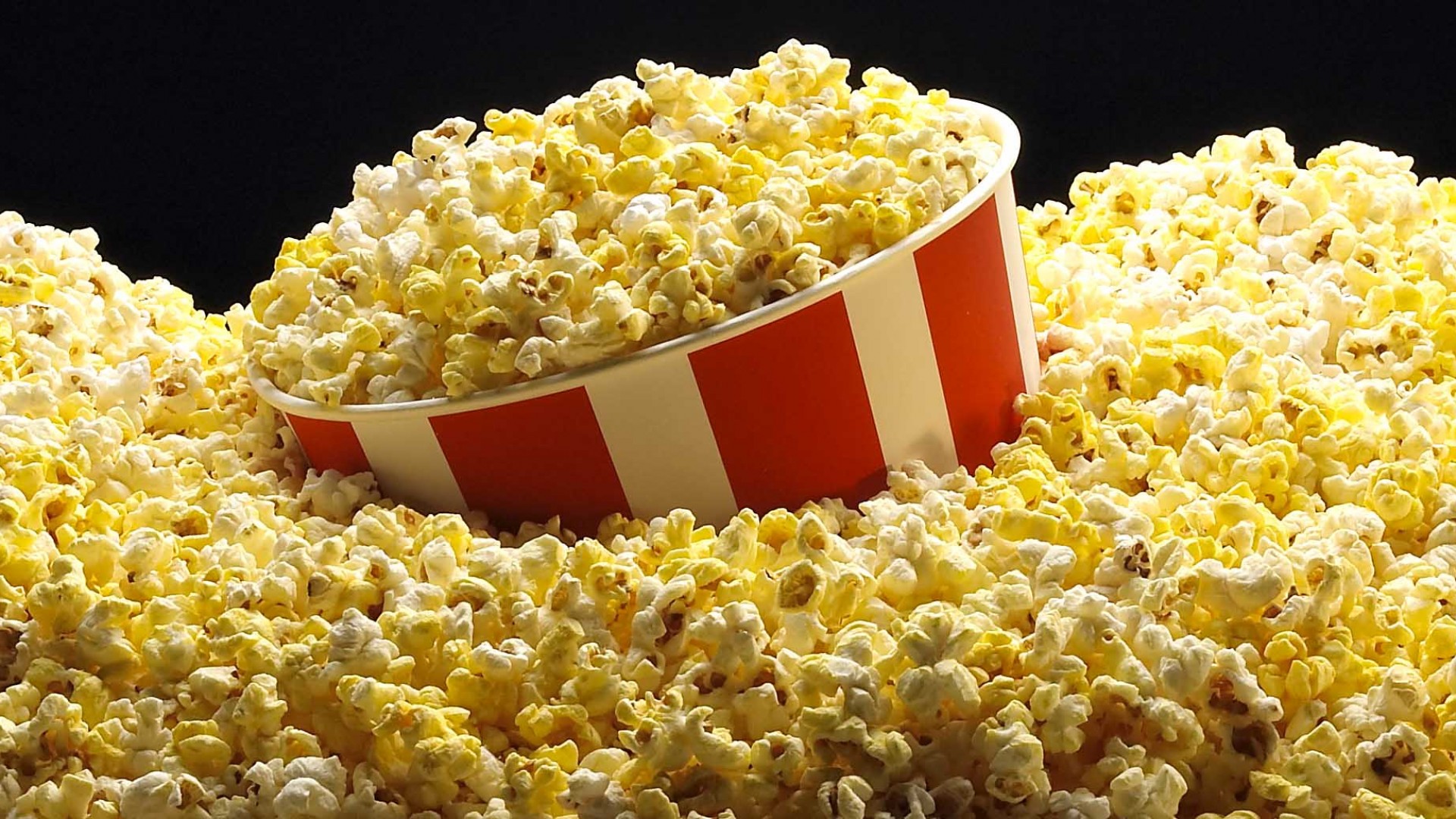 After the match, Christopher hits a sit-out powerbomb on Aguila and celebrates on the apron. Michinoku dropkicks him sending him crashing down onto Lawler. Trust me, it's not as funny as it sounds.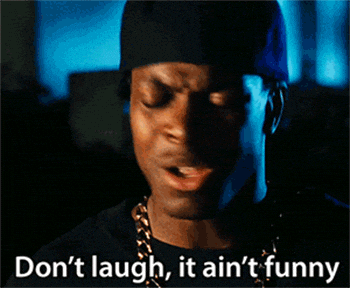 Well, that was a shitty hour of wrestling. It's no wonder why Nitro was kicking RAW's ass up and down the Nielsen scale.
WRESTLEMANIA MILLENIUM MOMENT: Andre the Giant catches Bret coming off the top rope and deposits him atop Jim "The Anvil" Neidhart on the concrete floor to win the battle royal at WrestleMania II.
WAR ZONE!
Finally, an hour into the show, Austin arrives. Gee, if I showed up an hour late to work, I'd be fired.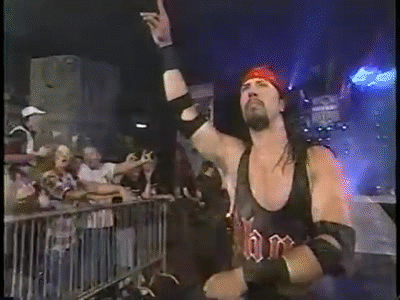 Nevertheless, Austin walks all the way into the ring and is "PISSED OFF." We then see Vince McMahon on the Titantron introduce Mike Tyson as the "baddest man on the planet," and Austin takes exception to it. He then hijacks the timekeeper's chair, tosses it into the ring, calls out Vince, and grabs a seat.
In lieu of Vince, Gerald Brisco and Jack Lanza approach him. Austin summarily insults them from head to toe, so they leave. While the Wheeling faithful chants "Aus-tin," Commissioner Slaughter arrives. Austin insults him too and sends him packing.
Backstage, Brisco informs Vince about the situation prior to a commercial break.
Following said commercial break, Austin remains in the ring, and Pat Patterson brings some reinforcements to remove him from the ring. Unfazed, Austin dismisses Patterson. Ultimately, Vince walks to the ring, and Austin reads him the riot act.
Vince tries to clarify that "baddest man on the planet" is simply a figure of speech; however, Austin offers him his own figure of speech. HA! When he asks Vince if he wants Austin to be the WWF champion, Austin threatens him. Although he offers Vince the first shot, Austin rips Vince's jacket. After Vince leaves, Austin threatens HHH since he's in "the wrong place at the wrong time" and finishes his hostage takeover with a promo on Michaels.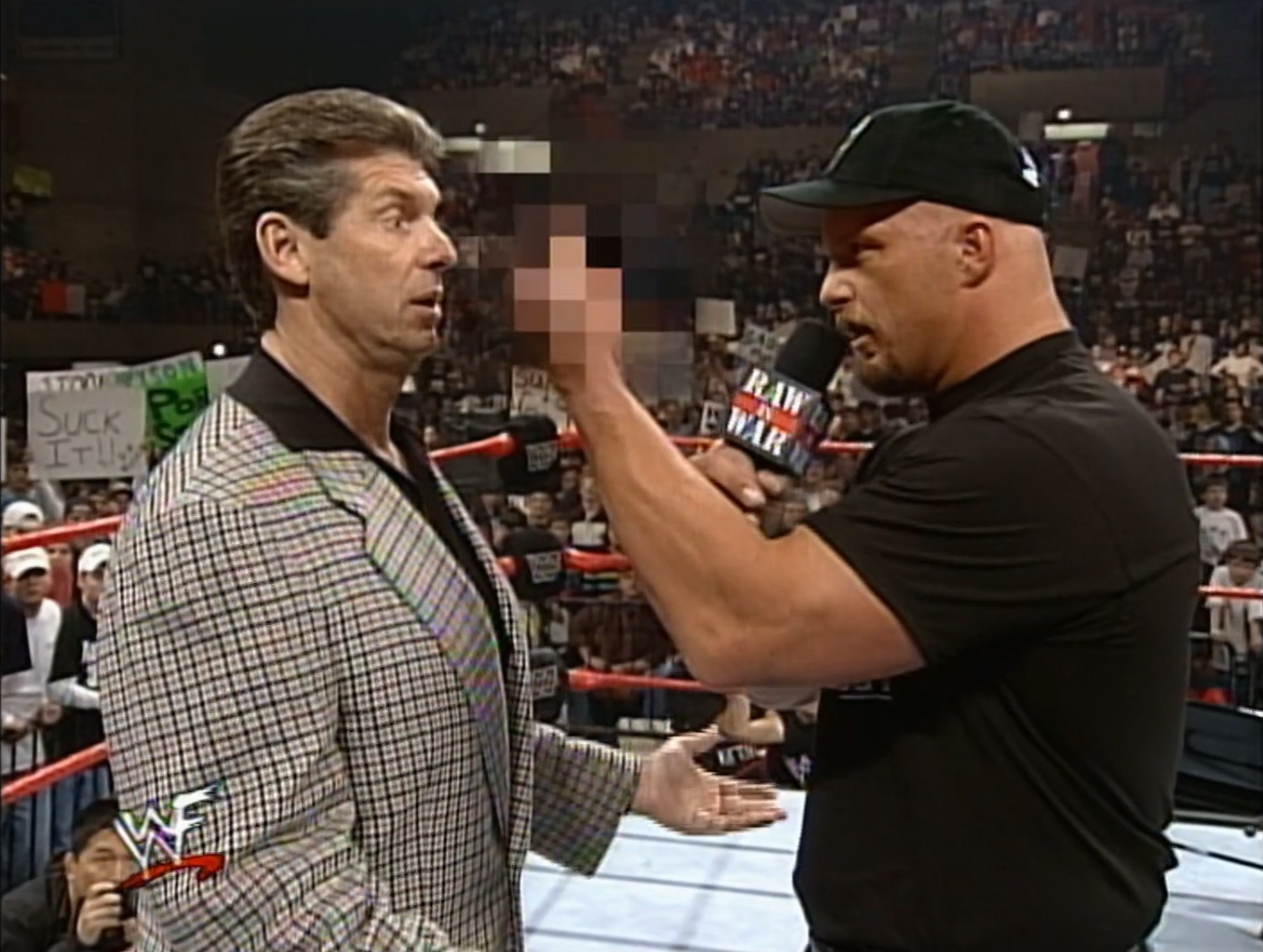 HOT TAKE: With an absolutely HORRID first hour, having Austin take over the show for ten minutes was a much-needed breath of fresh air. Also, Austin, using every bit of his stroke despite the scripted promo, gave us a great bit of foreshadowing for the next few months of 1998.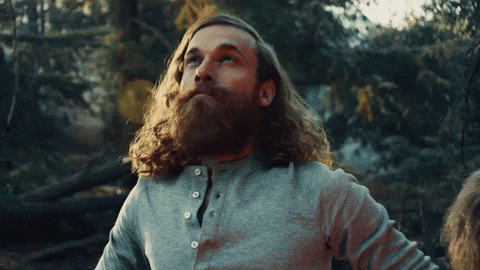 Prior to the next match, we revisit last week's episode when Charlie and Cactus chased the NAO from the ring.
Match 4: The Quebecers versus Cactus Jack & Chainsaw Charlie
Highlights:
The match went to the floor immediately, and Cactus made Ouellet taste the steel railing. It must have tasted like the Torch at Market Vines.
As Cactus sent Ouellet shoulder-first into the steps, Funk provided Rougeau with a hangman's neckbreaker for 2.
"Technical difficulties" robbed us of the next few moments of the match, yet Rougeau slammed Ouellet atop Charlie for 2.
When Rougeau rammed Charlie face-first into the broadcast table, he tagged in, and the Quebecers hung Charlie out to dry on the top rope.
Rougeau then slammed Charlie, landed a knee drop, and tagged in Ouellet.
After Ouellet slammed him, he mounted the second turnbuckle but missed a flying elbow drop.

ICE COLD

tag Cactus.
While Cactus cleaned house including supplying Ouellet with a Cactus clothesline, he knocked Rougeau silly with a knee to the head.
With all four wrestlers in the ring, Charlie mounted the top turnbuckle but missed a moonsault.
Since Cactus was atop the top turnbuckle, Ouellet joined and dealt him a super huracanrana for 2. Wow!
The Quebecers gave Cactus a cross corner whip but failed on their follow-through.
As Cactus uncorked a double-arm DDT, he pinned Ouellet at 5:26.
Rating: **
Summary: Once again, neither team got the Wheeling faithful invested in the match. Perhaps they were burnt out after the Austin segment, but a lackluster tag match won't get cheers on any given night.
After the match, Road Dog, wearing a sling, cuts a promo on Cactus and Charlie. Cactus saunters after him, but "Bad Ass" Billy Gunn jumps into the ring and SMASHES a steel chair into Charlie.
10-321 SLAM OF THE WEEK: Undertaker's resurrection from last week is revisited yet again.
Paul Bearer and Kane come to the ring and question Undertaker's return. As the lights go out, Undertaker's gong hits, and he's standing in the ring.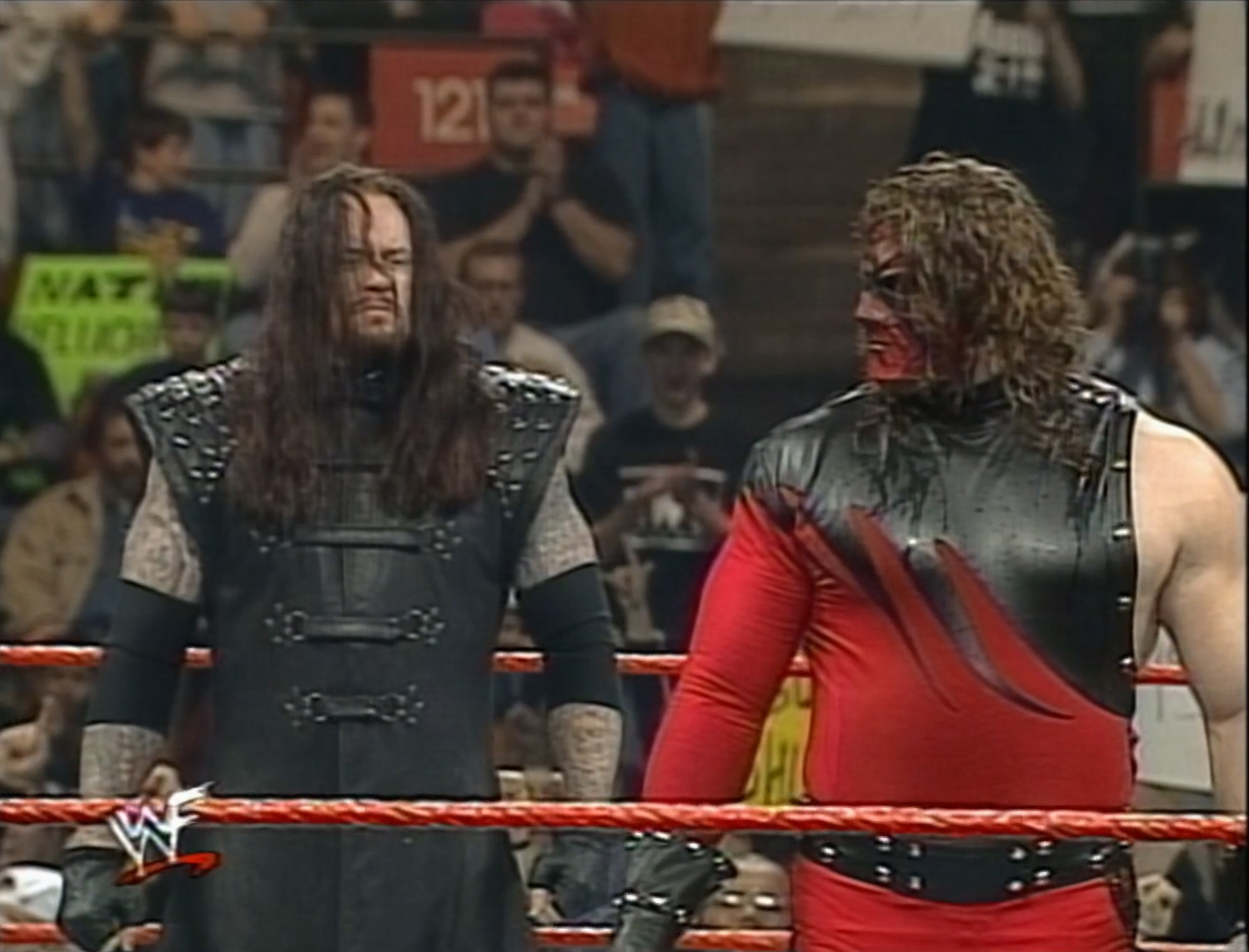 The lights go out again, and when they return, Undertaker's GONE. Terrified, Bearer swears vengeance against him.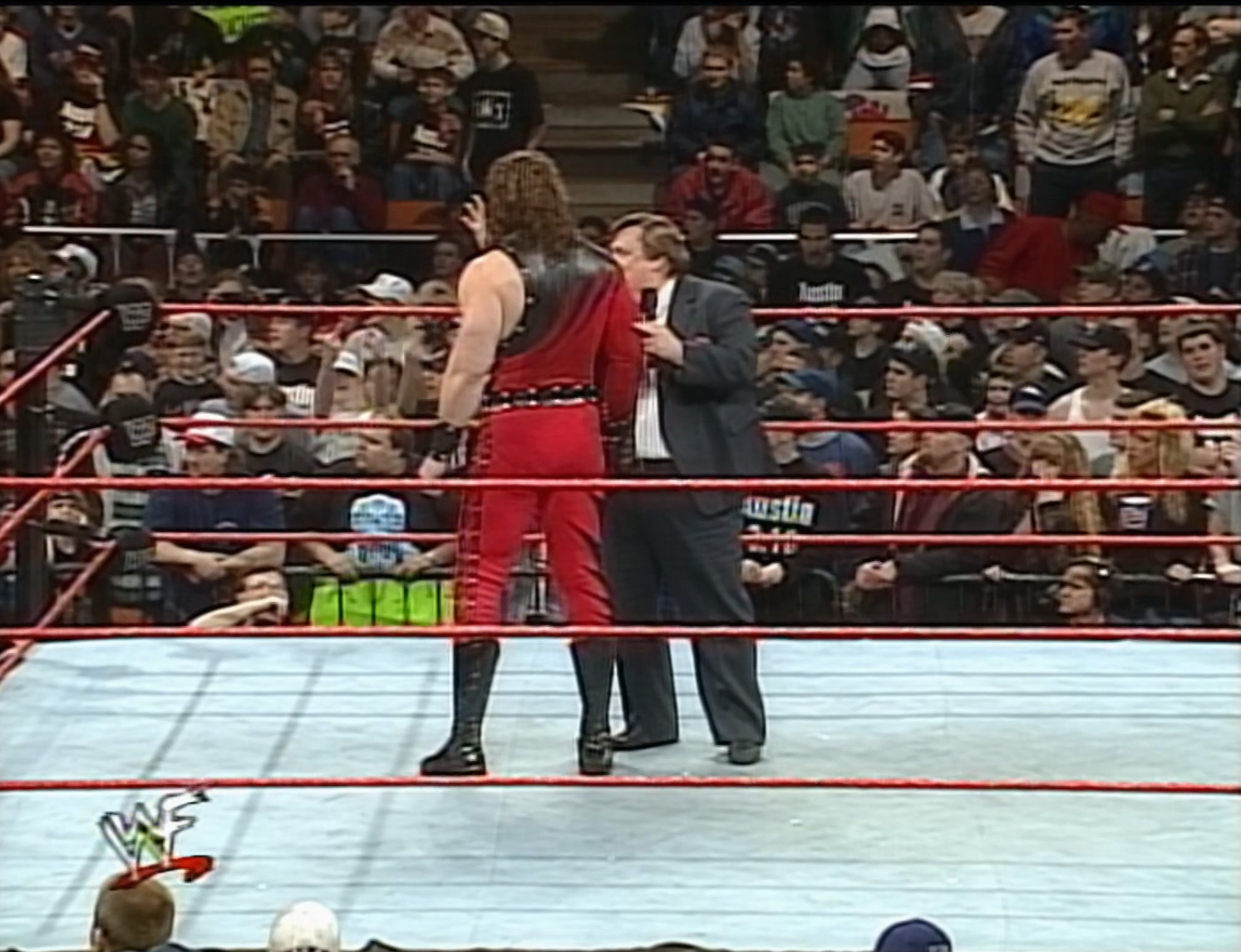 Instead of being on Monday, RAW is WAR will be broadcast on Tuesday (St. Patrick's Day) next week.
Match 5: Marc Maro (w/ Sable) versus TAFKA Goldust (w/ Luna)
Highlights:
Sable and Luna wiere handcuffed to opposite ring posts.
When Mero unleashed a knee lift, he backdropped Goldust.
During a chase around the ring, Luna tripped Mero. Nefarious!
Goldust then hammered Mero with a double axe handle and guillotined him with the steel railing.
As Goldust launched a lariat, he got 2.
He then suplexed Mero and taunted Sable.
After Goldust reversed a cross corner whip, he sent Mero directly into referee Mike Chioda.
He then planted Mero with a Curtain Call and purposefully landed a leg drop onto Chioda.
With both Mero and Chioda OUT COLD, Goldust stole the handcuff key from Chioda.
He then unlocked Luna's handcuffs, and Luna sauntered after Sable.
While Luna decorated Sable's face with makeup, officials sent Luna and Goldust packing.
An enraged Sable called Luna a "bitch" and demanded to be released from the handcuffs.
Rating: NONE
Summary: Mere storyline to progress the Sable/Luna saga.
Following a commercial break, Goldust and Luna cut a promo on Sable and challenge Mero and Sable to a mixed tag match at WrestleMania XIV.
Video airs featuring Tyson's previous appearances in WWF programming. Showing excerpts from several media outlets shows just how HUGE Tyson's impact is.
In an "exclusive" interview, JR probes Mike Tyson about his involvement in the WWF. To say the least, Tyson is "pissed" at Austin. According to Tyson, "fair is winning." As you'd expect, this was NOT a deep interview whatsoever.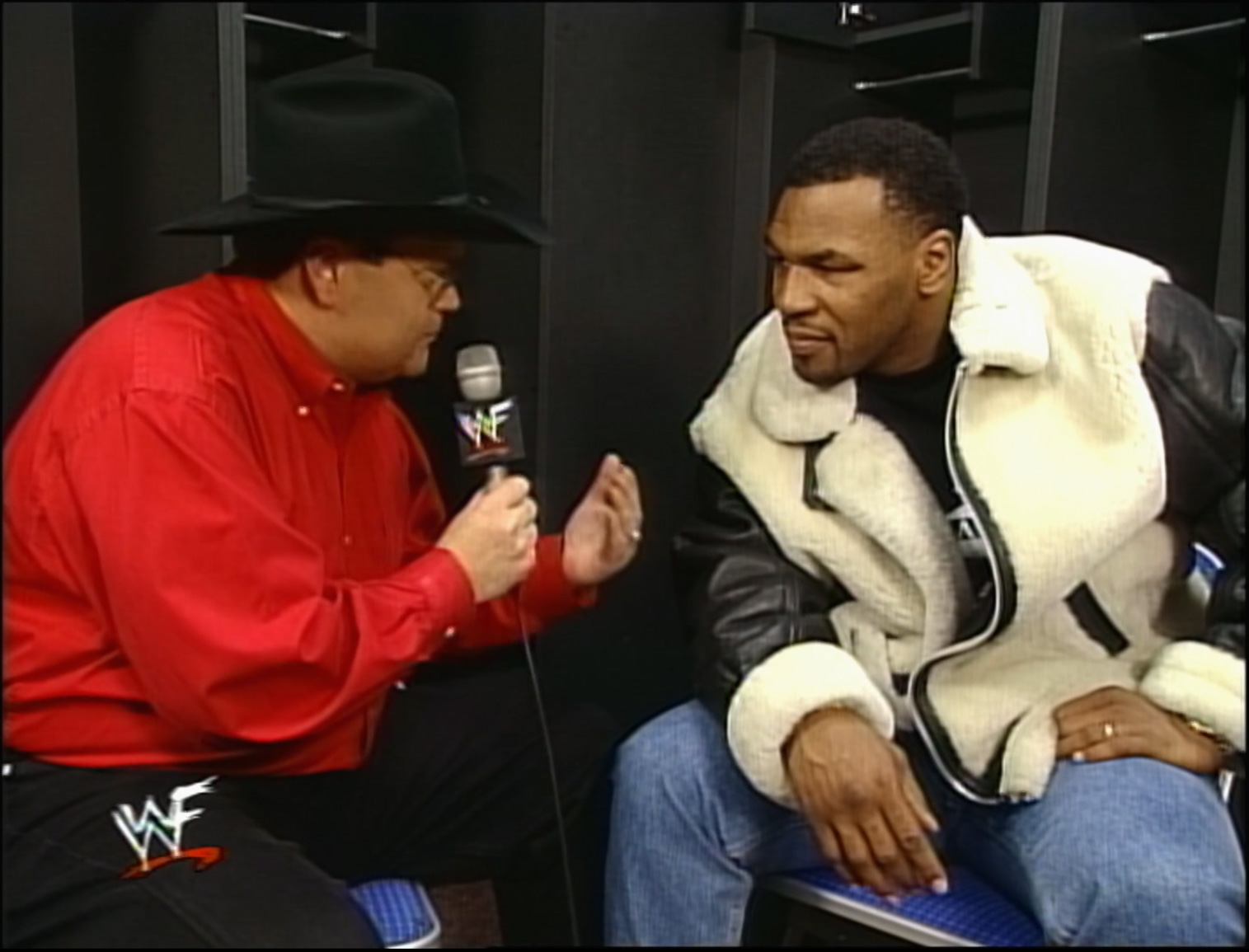 Match 6: HHH (w/ Chyna) versus Savio Vega (w/ Los Boricuas)
Highlights:
With several security personnel around ringside, Austin quickly came to the ring at the match's inception.
He climbed into the ring, and Brisco tried to stop him.
Unfortunately for Brisco, a Stone Cold Stunner ended his evening.
Mike Chioda was Austin's next victim followed closely by Vega.
Abruptly, Michaels appeared in the ring and unloaded Sweet Chin Music upon Austin.
DeGeneration-X threatened to knock Austin into 2001 with a chair shot, but the show ended without any further violence.
Rating: NONE
Summary: Another setup by DeGeneration-X to foil Austin's momentum going into WrestleMania XIV.
Conclusion: Well, that second hour sure made up for the sucky first one. Altogether, the wrestling on the show absolutely sucks, but the storylines keep you invested for the most part. The WWF needs to learn pacing and put exciting content into each segment to avoid such catastrophes as the first hour.
Could it finally overcome Nitro in the ratings?
TV Rating: 3.61
Who won? Nope, by almost a full ratings point, Nitro dominates RAW again. Since next week is not head-to-head, each promotion should see a bump in their ratings. Let's hope so at least.
Stay tuned for WCW Thunder 03-12-98!
Comments? Suggestions? Send them to me at rsg@rockstargary.com and follow me on Twitter (@rockstargary202).
Custom Search