WELCOME TO ROCK STAR GARY REFLECTIONS!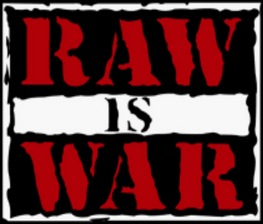 WWF Monday Night RAW 03-02-98
Live from Cleveland, OH
Airdate: March 2, 1998
Attendance: 15,643 (sold out)
Hosted by Jim Ross, Michael Cole, Kevin Kelly, & Jerry "The King" Lawler
Mike Tyson is here! What does he have in store for us? Also, can Austin conquer Kane on his way to WrestleMania? What is DeGeneration-X up to this week? Let's find out!
Opening montage.
To open the show, DeGeneration-X approaches the ring, and HHH cuts a promo on Owen. Michaels mentions Mike Tyson, and the Cleveland faithful boo. DeGeneration-X has an offer for Tyson OR ELSE. Next, Michaels cuts a promo on Austin.
Speaking of Austin, he wastes no time in getting to the ring and gets in Michaels' face. Suddenly, the arena goes dark, and Kane appears with Bearer at the entrance. Bearer promises that Kane will cause Austin to miss WrestleMania XIV.
Austin steals Cole's headset, joins the broadcast team, and knocks JR's cowboy hat off. HA! He then promises to become the next WWF champion to the extreme delight of the Cleveland faithful.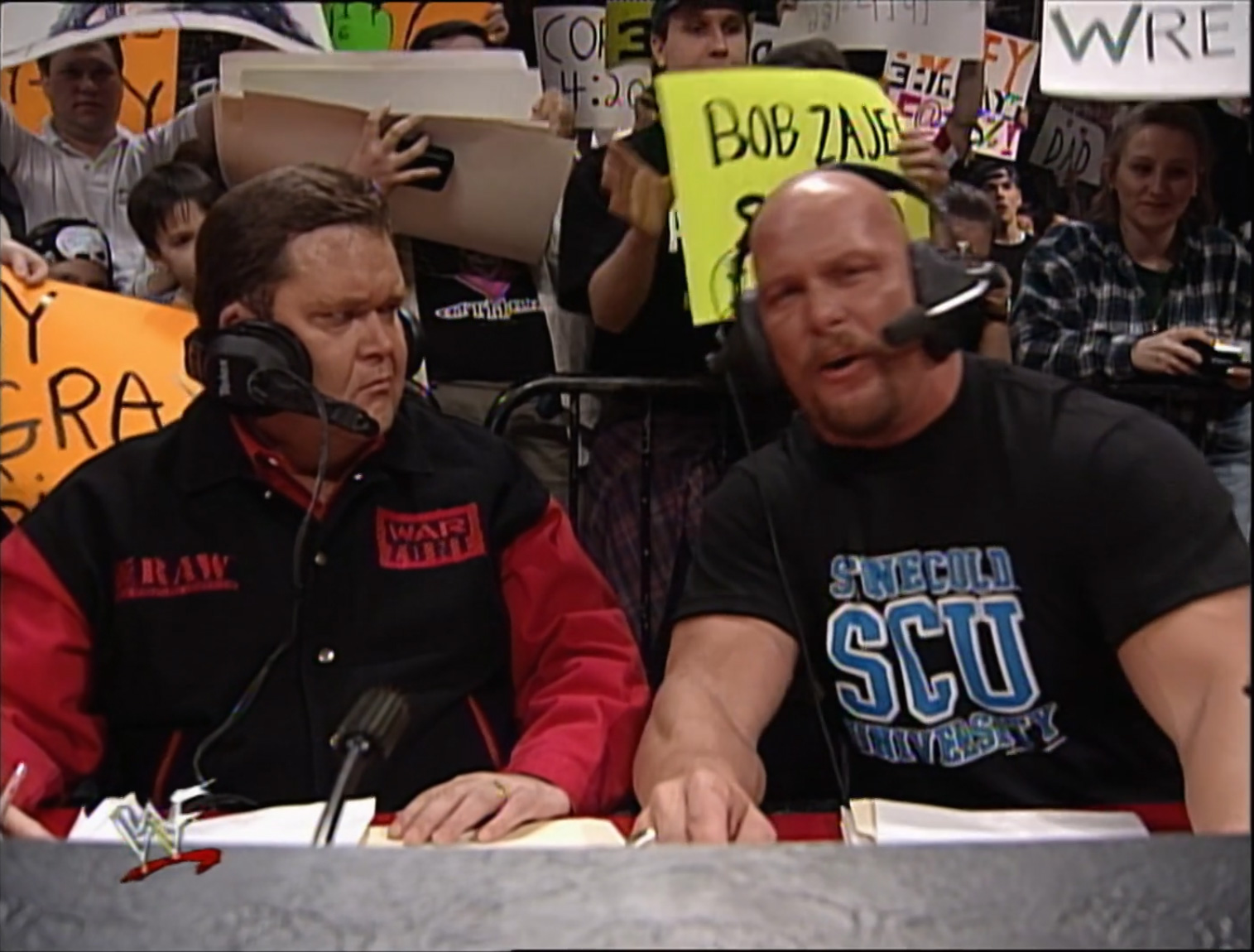 A black limousine arrives backstage, and Shane McMahon escorts Mike Tyson into the Gund Arena.
Prior to the opening match, we revisit last week's episode when Chainsaw Charlie and Cactus Jack scared the bejeezus out of the NAO.
The NAO make their entrance wearing neck braces. Also, a dumpster is sitting at ringside. To get cheap heat, the NAO also wore anti-Cleveland Indians t-shirts. In truly fascinating fashion, we get New Age Outlaw cam showing their version of the attack.
Shaken, Road Dog states he has a note from "Mrs. Horshack" giving the NAO the night off. On the other hand, Commissioner Slaughter appears on the Titantron to dispute that claim.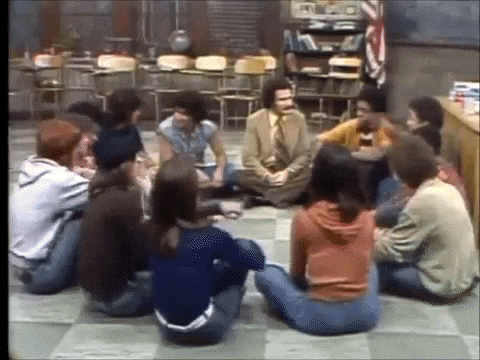 Match 1 for the WWF tag team titles: The New Age Outlaws (champions) versus the Disciples of Apocalypse
Highlights:
Skull delivered a big boot to Gunn and clotheslined him over the top rope to the floor.
When 8-Ball hit a spinebuster, he sent Road Dog to the floor.
The NAO double-teamed Skull, and Gunn OBLITERATED him with a tag team belt.
As the NAO rammed 8-Ball into the dumpster, Cactus Jack and Chainsaw Charlie emerged from its interior.
Frightened beyond belief, the NAO scampered through the Cleveland faithful to escape their nemeses.
As a result, the DoA won by countout at 1:22.
Rating: NONE
Summary: All storyline as this was a continuation of the NAO-Charlie/Cactus feud.
TV Rating: 4.2
Video airs of the Mero-Sable saga.
Match 2: "Marvelous" Marc Mero (w/ Sable) versus Tom Brandi
Highlights:
In case you're curious, Mero immediately shooed Sable backstage to endear himself to the Cleveland faithful.
Brandi gave Mero a cross corner whip and ducked a double boot on his follow-through.
As he crotched Mero with the ring post, the Cleveland faithful craved more "Sa-ble."
He then mounted the second turnbuckle and scored with a bulldog.
When Brandi attempted a back drop, Mero countered with a sit-out powerbomb for 2.
He then slammed Brandi, hit an elbow drop, and got another 2.
Abruptly, Luna came to ringside, and Brandi rebounded with an inverted atomic drop. That'll put an exclamation point on Mero's chances with Sable tonight.
Mero then attempted a TKO, but Brandi countered with a front suplex.
Do we have an upset?
1-2-NO!
Brandi then hooked a side-Russian leg sweep for another 2.
After Mero reversed an Irish whip, he leapfrogged Brandi.
Luna then tripped Brandi. How dastardly!
While Brandi questioned her tactics, Luna slapped the taste from his mouth.
With referee Jack Doan distracted, Mero nailed Brandi down near Sicily.
He then hit a TKO and pinned Brandi at 2:42.
Rating: *½
Summary: Brandi got in some offense, but Mero dismissed him like a first grade pupil.
After the match, Luna congratulates Mero on his victory and kisses him. That sends a swift Goldust to the ring to attack Mero. While Luna and Goldust double-team Mero, Sable jiggles to the ring to save her husband. She pulls Luna off Mero and gives her a hair mare. Next, when Mero questions her, Sable shoves him down. Woohoo!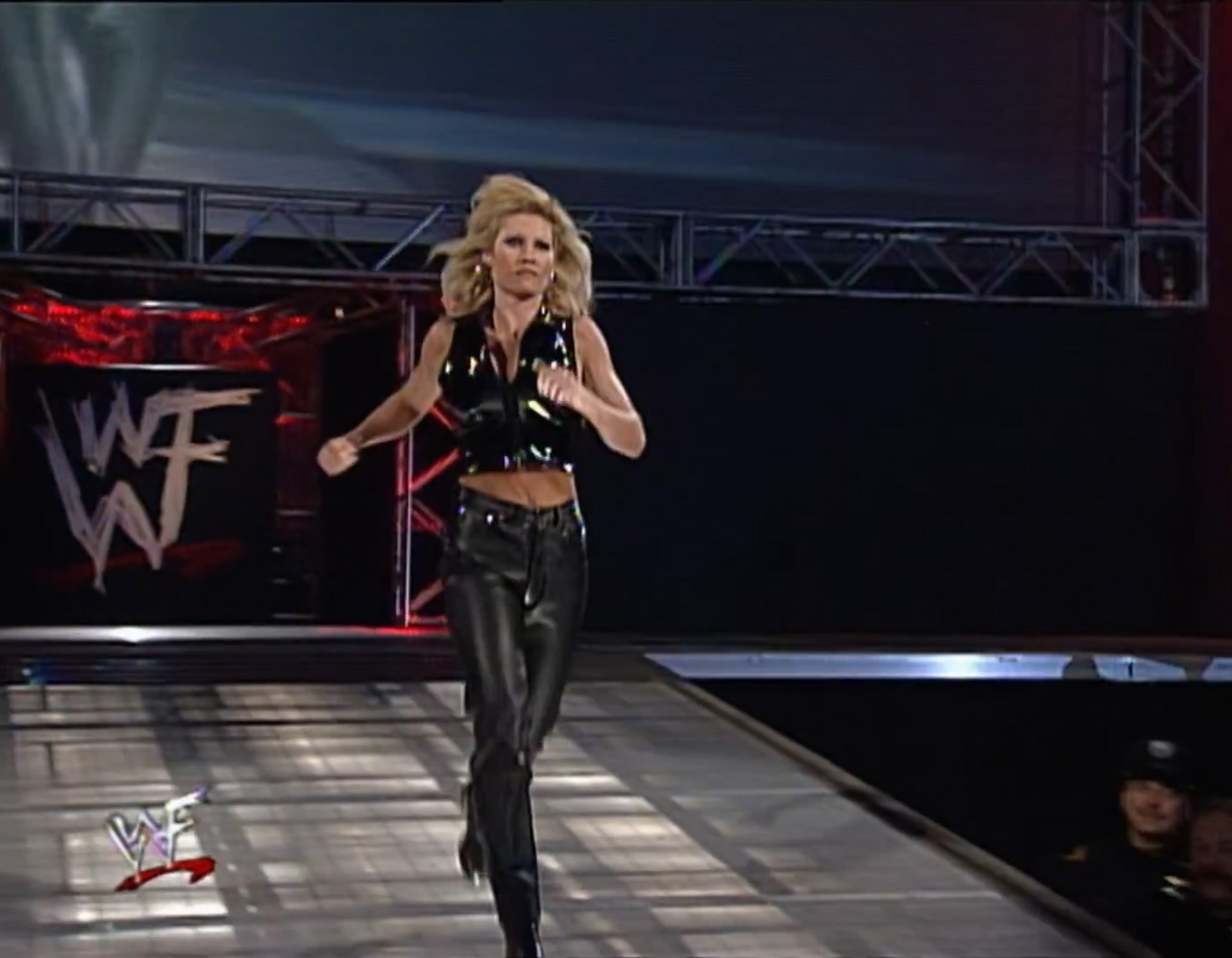 RAW is sponsored by Twix, WWF Music Volume 2, and Jakks action figures.
Match 3: Owen Hart versus Mark Henry (w/ the Nation of Domination)
Highlights:
Before Henry could complete his entrance, Slaughter returned the NoD to the locker room.
Owen clotheslined Henry a couple of times but couldn't take him off his feet.
Contrarily, he followed with a spinning heel kick that sent Henry between the ropes to the floor.
Since DeGeneration-X were on a quest for the European title, Chyna made her presence felt by coming to ringside.
Owen delivered a baseball slide but got distracted by Chyna.
When Henry attacked him from behind, he gave Owen a cross corner whip followed by an avalanche.
He then slammed Owen, landed an elbow drop, and got 2.
As Owen attempted a cross body block, Henry caught and provided him with a backbreaker.
Henry then missed an elbow drop, so Owen attempted a Sharpshooter.
After Henry launched him to escape, he gave Owen a cross corner whip followed by a belly-to-belly suplex.
Owen then tried a sunset flip and barely escaped getting SQUISHED.
While Owen made a second attempt at a Sharpshooter, Henry kicked him off again.
He then gave Owen another cross corner whip but came up empty on his follow-through.
When Owen mounted the top turnbuckle, he delivered a missile dropkick.
He then mounted the opposite second turnbuckle and hit a flying elbow drop for 2.
As he scored with an enziguri, Owen locked on a Sharpshooter.
Chyna distracted Owen again, but Owen persevered by mounting the top turnbuckle.
After Chyna sent Owen into a Henry bear hug, she entered the ring and hammered Henry down I-77 SOUTH.
Referee Jim Korderas called for the bell, and Owen retained albeit losing by DQ at 5:37.
Rating: **
Summary: If you want Henry to have a viable match, put him in the ring with Owen. Case closed. Of course, DeGeneration-X wants Owen to retain the title; therefore, Chyna interferes on his behalf.
At ringside, Cole interviews Chyna who garbles her answer horribly.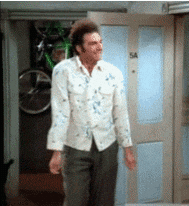 TV Rating: 4.2
Prior to the next match, we revisit last week's episode when the Headbangers won the NWA World tag team titles. The Headbangers cut a promo on the Rock'n'Roll Express, and Michinoku chimes in by calling Cornette a "jackass." HA!
Match 4 (six-man): Taka Michinoku & the Headbangers versus Barry Windham & the Rock'n'Roll Express (w/ Jim Cornette)
Highlights:
Gibson attempted a backslide, but Mosh monkey-flipped him for 2.
As Michinoku tagged in, he mounted the top turnbuckle and lowered the boom on Gibson.
Morton tagged in, and the Rock'n'Roll Express pulled both of Michinoku's hamstrings and nailed both Headbangers.
When Windham supplied him with a DDT, Michinoku ducked a double clothesline.
Thrasher tagged in, mounted the top turnbuckle, and double-clotheslined Gibson and Windham.
After he powerslammed Gibson, Thrasher got 2.
Chaos erupted, and Mosh hooked an O'Connor roll on Gibson.
With referee Jim Korderas occupied with Morton and Mosh, Thrasher earned a false pin.
Meanwhile, Michinoku leaped to the top turnbuckle and scored with a tope to Windham.
Mosh then rammed Morton face-first into the apron, and Thrasher FLATTENED Gibson with Cornette's tennis racquet off-camera.
1-2-3.
The Headbangers and Michinoku won at 1:48.
Rating: **½
Summary: Not a dull moment in an extremely short time span. If they only had more time…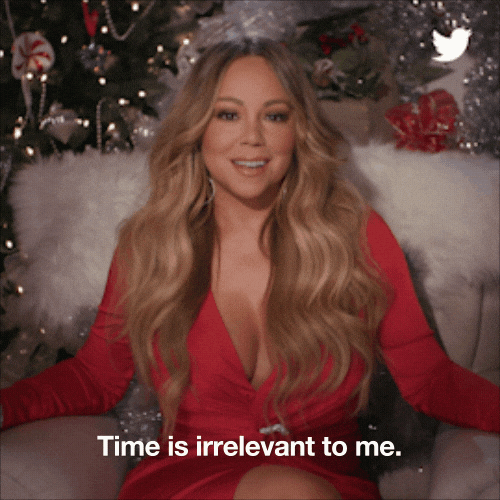 After the match, Cornette begs the Headbangers to put the titles on the line next week.
WAR ZONE!
To a chorus of boos, Vince McMahon introduces "Iron" Mike Tyson. When Vince asks who will win the main event, DeGeneration-X interrupts before Tyson can answer. Michaels "respects" Tyson unlike Austin.
Despite said "respect," Michaels challenges Tyson who doesn't back down at all. He and Tyson stand eye-to-eye, and the trash-talking and shoving begins. As Michaels grabs Tyson by the shirt, he threatens a punch, but rips the t-shirt instead.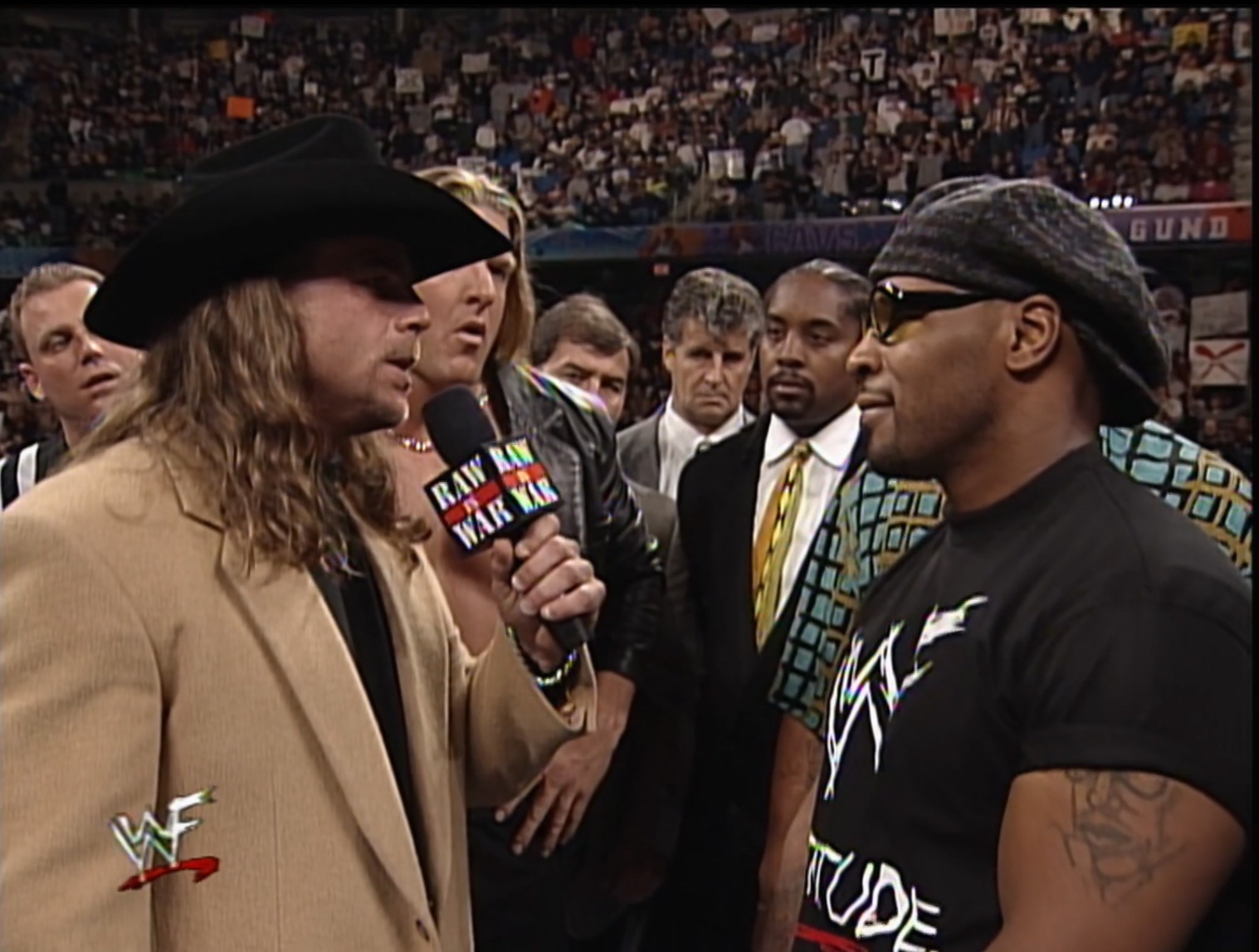 In a giant swerve, Tyson has "joined" DeGeneration-X. The group celebrates while mocking Vince. If you like crotch chops, then this is YOUR segment.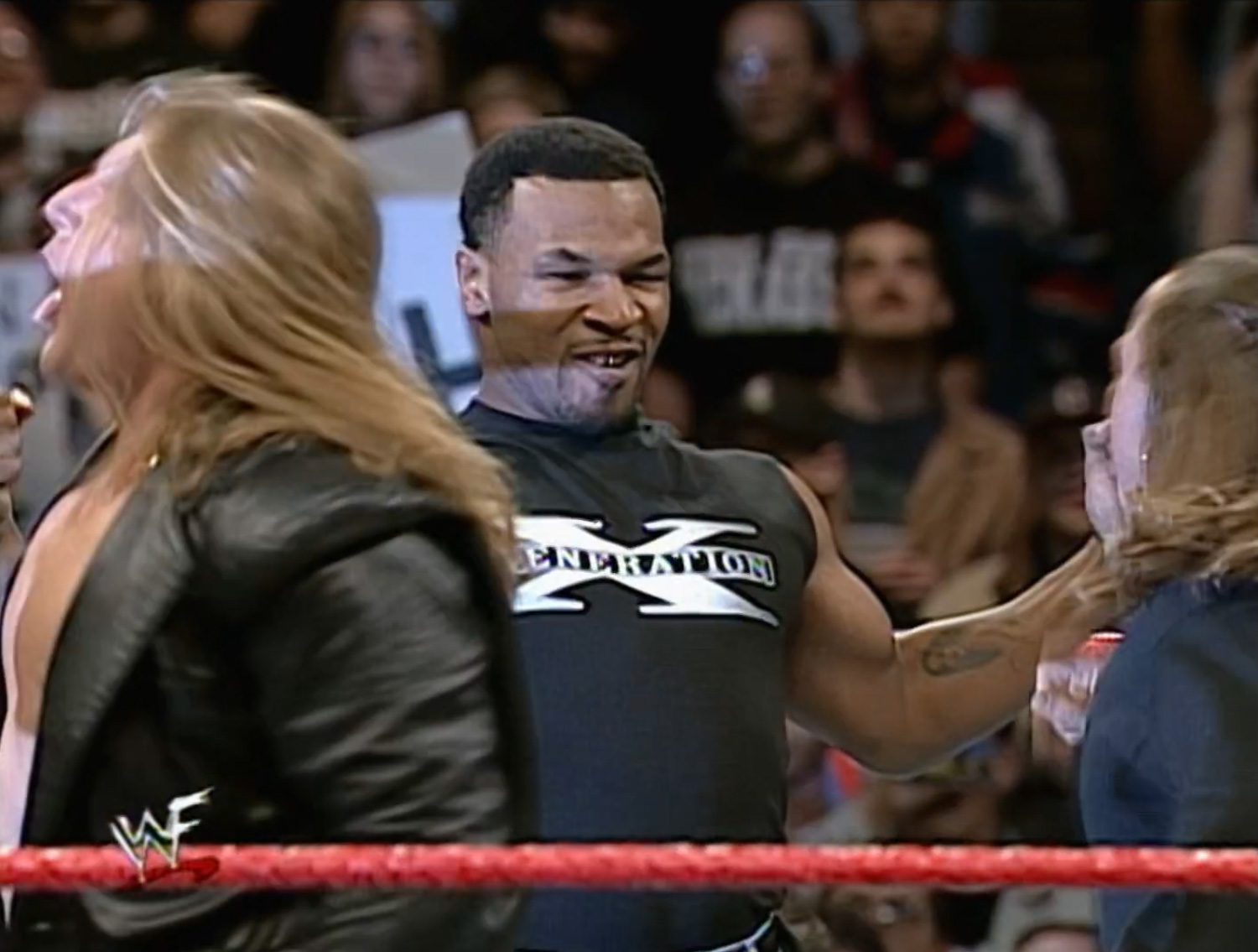 Following a commercial break, Tyson and DeGeneration-X celebrate in the locker room.
Prior to the next match, we revisit the 2/21 episode when the Rock saved his poster but sacrificed Faarooq against Blackman. We then revisit last week's episode when Brown cost the Rock a match due to a foreign object.
Match 5: Steve Blackman versus Kama (w/ the Nation of Domination)
Highlights:
Seriously, they want people to stay tuned with this crapola?
After the NoD made its entrance, Slaughter banished them to the locker room again.
Kama clotheslined Blackman but missed an elbow drop.
When Blackman dropkicked him, he used a series of kicks to send Kama over the top rope to the floor.
He then launched a plancha, tossed Kama back into the ring, mounted the top turnbuckle, and delivered a cross body block for 2.
As Kama botched a spinebuster, he hit a standing side kick.
In the meantime, the Cleveland faithful migrated from the rest room to the concession stands.
Kama then slammed Blackman, mounted the second turnbuckle, leaped, but ate a kick.
While Blackman supplied him with a backbreaker, an alleged Dawg Pound member yelled "Bo-ring."
Kama then reversed an Irish whip but ate boot.
After Blackman attempted a submission hold, NoD stormed the ring to ambush him.
Referee Tim White called for the bell to disqualify Kama at 3:04.
Rating: DUD
Summary: W-A-S-T-E of time.
After the match, Faarooq DEMOLISHES Blackman with a Dominator. The Rock then provides Blackman with a Rock Bottom, and I believe that's the move's first reference as such. As Shamrock hits the ring to save Blackman's bacon, he belly-to-belly-suplexes Kama.
Holy southern gentlemen, Batman! It's Colonel Robert Parker! Of course, the WWF renames him Tennessee Lee to confuse folks. Nevertheless, he introduces his newest charge—"Double J" Jeff Jarrett. To ZERO reaction, Jarrett reprises his previous gimmick. He bodes the NWA goodbye and welcomes Lee as his manager. This segment went over as well as a fart in church.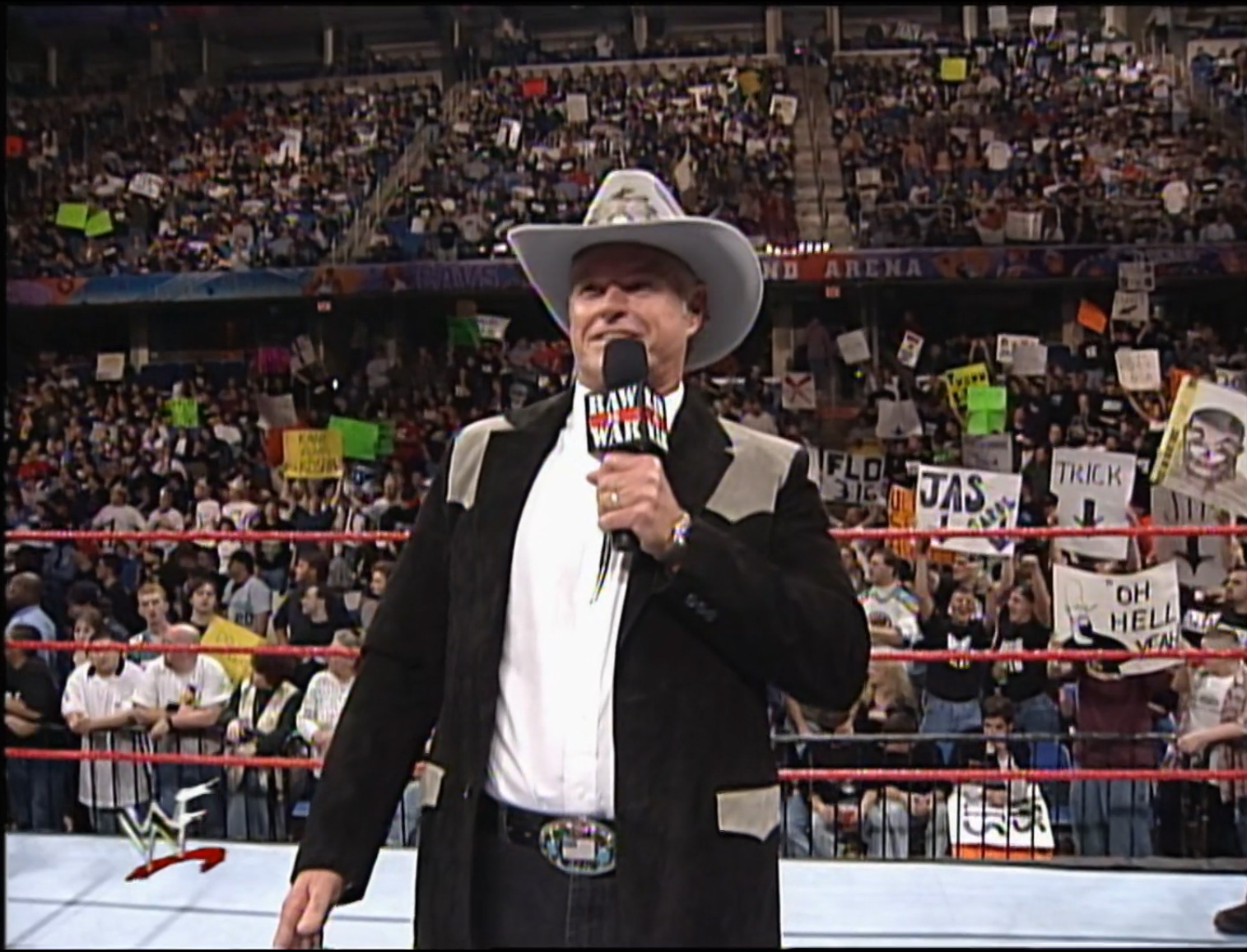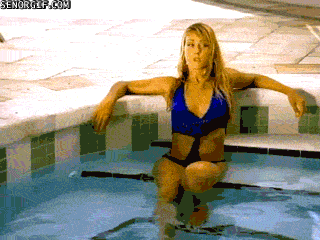 Match 6: Jeff Jarrett (w/ Tennessee Lee) versus Flash Funk
Highlights:
Don't forget that Funk, a.k.a. Too Cold Scorpio, wrestled a 20-minute barnburner with RVD last night in Asbury Park, NJ.
Jarrett reversed a cross corner whip resulting in a sternum-first bump by Funk.
As Jarrett slammed him twice, he landed an elbow drop.
Funk leapfrogged Jarrett and followed with a pair of flying shoulder blocks.
When Jarrett rebounded with a swinging neckbreaker, he supplied Funk with a running guillotine.
Funk attempted a backslide, but Jarrett blocked it.
After Funk responded with a clothesline, he scored with a superkick.
He then backdropped Jarrett and launched a spinning heel kick for 2.
While he gave Jarrett a cross corner whip, Funk followed with an avalanche.
He then provided Jarrett with a belly-to-back suplex and mounted the top turnbuckle.
Behind referee Earl Hebner's back, Lee got up on the apron and dumped Funk down to the mat. SNEAKY!
Jarrett then hooked a figure-four leg lock, and Funk submitted at 3:33.
Rating: ½*
Summary: Showcase match for Jarrett where Lee became the key factor in getting Jarrett the victory. Unfortunately, he didn't succeed in getting Jarrett over.
At WrestleMania XIV, Gennifer Flowers will making an appearance. For those unaware, Flowers is known for having an extramarital affair with President Bill Clinton prior to his presidency.
Following a commercial break, Cole stands outside the limousine to interview Tyson with DeGeneration-X. Only offering a few words, they basically blow Cole off.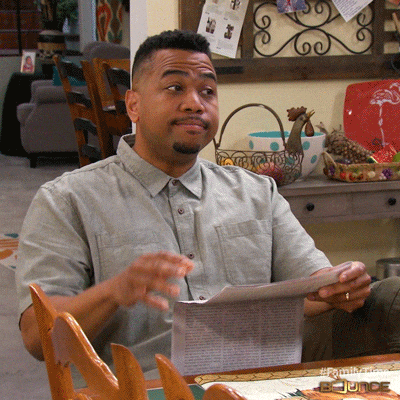 WrestleMania XIV will be LIVE on PPV on 3/29. Order NOW!
Video airs about the Road Warriors. What's next for them?
Match 7: Stone Cold Steve Austin versus Kane (w/ Paul Bearer)
Highlights:
Considering the magnitude of this match, one must wonder why they'd offer it for free on RAW instead of on PPV. I get that they needed to put a blockbuster matchup up against the Nitro main event, but I smell something here.
After he and Kane made their entrance, Bearer cut a brief promo on Austin.
Austin made his entrance, took an immediate right turn, and ate a superkick from Michaels.
No match.
Rating: NONE
Summary: You're telling me that Nitro pulls off their main event, but RAW baits and switches theirs?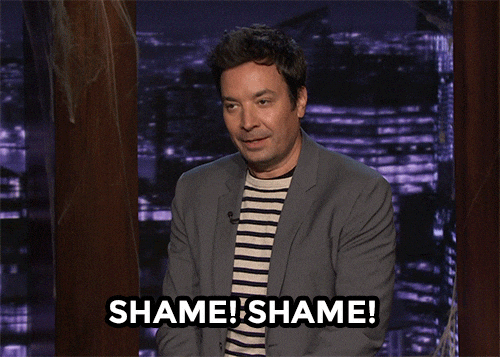 Following a commercial break, Bearer and Kane remain in the ring. Bearer requests that Kane obtain the ring bell. Prior to doing so, Kane pulls a fan out of the front row and shoves him down to the floor. Heinous! He then grabs both the bell and timekeeper Mark Yeaton and tosses them into the ring.
Bearer requests that Yeaton ring the bell in the memory of Undertaker. Afterward, he summons Kane to ring Yeaton's bell. Following a chokeslam, Kane tombstones Yeaton. Bearer then states that Kane has one tombstone left in the chamber and is seeking a victim.
All of a sudden, the gong of the Undertaker rings and the lights go down. Instead of the ring having a red hue for Kane, it has changed to purple. Undertaker's music starts, and a lightning bolt strikes a casket on the ramp.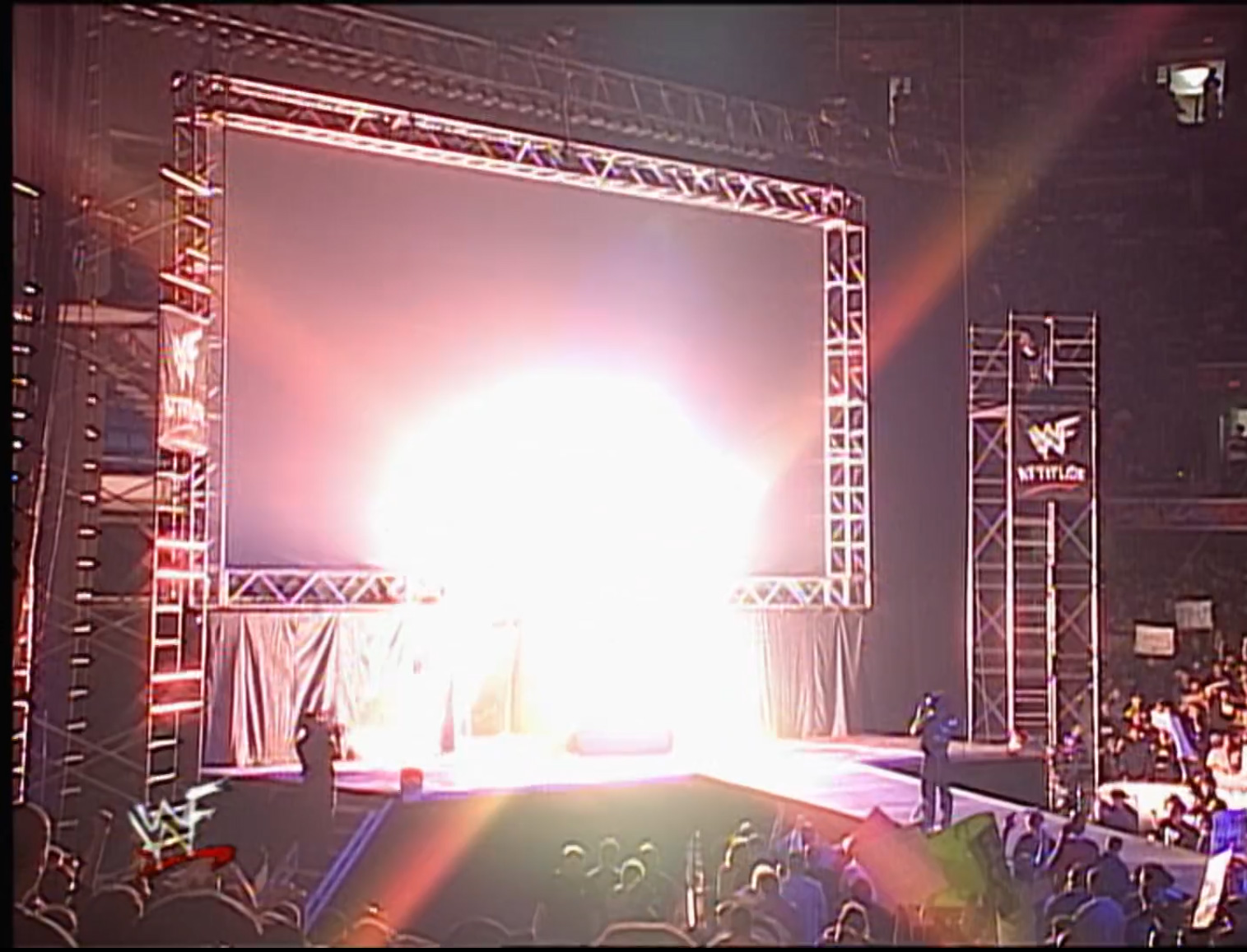 Atop the casket, the Undertaker rises from the dead. He then cuts a haunting promo on Kane who unleashes the fire upon the ring posts. While Undertaker mentions that he is the "Lord of Darkness," he vows to destroy him at WrestleMania XIV. Excellent promo!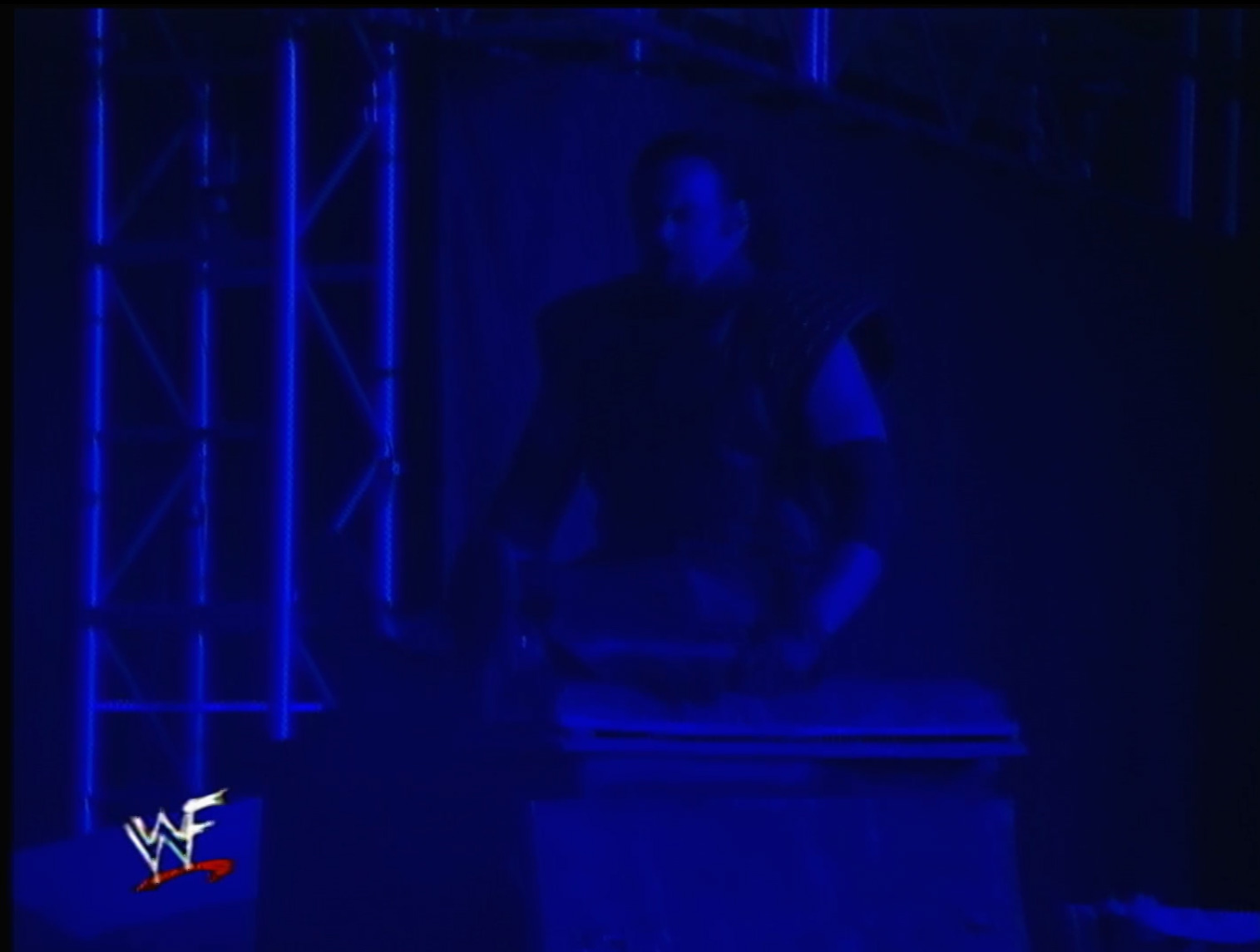 TV Rating: 3.6
Conclusion: Despite the bait-and-switch, the Undertaker promo was gold. The Tyson angle was a nice touch because it didn't contain the obvious celebrity "great to be here" vibe. The rest of the show may have been entertaining, but I don't believe it was change-the-channel-from-Nitro worthy.
Could it finally overcome Nitro in the ratings?
Final TV Rating: 3.80
Who won? Nope, once again Nitro defeated RAW by a single ratings point. The star power of their main event was a better catch than a Mike Tyson appearance. If RAW would knock off the Shotgun Saturday Night level of matches after they pull a rabbit out of their hat, then they might maintain/increase their viewership.
Stay tuned for WCW Thunder 03-05-98!
Comments? Suggestions? Send them to me at rsg@rockstargary.com and follow me on Twitter (@rockstargary202).
Custom Search