WELCOME TO ROCK STAR GARY REFLECTIONS!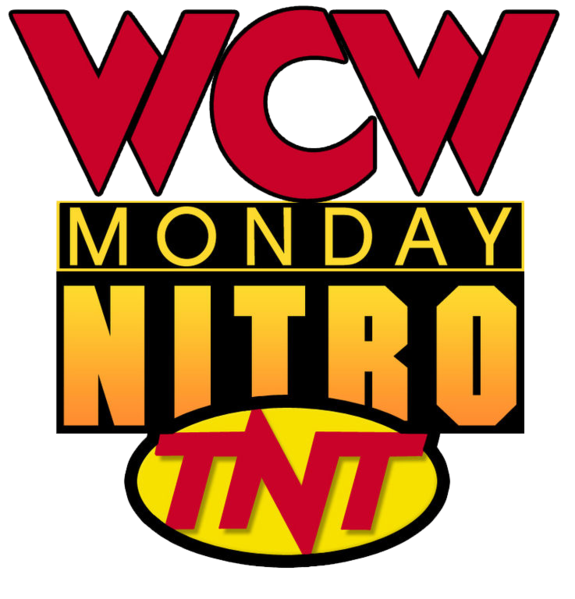 WCW Monday Nitro 02-23-98
Live from Sacramento, CA
Airdate: February 23, 1998
Attendance: 12,307 (9,957 paid)
Hosted by Tony Schiavone, Larry Zbyszko, "Iron" Mike Tenay, & Bobby "The Brain" Heenan
Will Hall defeat Sting to become WCW World champion? How will Rick deal with his brother's new allegiance? Speaking of which, what's new about Scott Steiner? Let's find out!
To begin the show, DDP, Booker T, Flair, and Bret are disappointed in Scott Steiner's turn to the nWo.
Opening montage.
Back in the locker room, "Mean" Gene Okerlund tries to interview Rick Steiner but gets dismissed.
Prior to the opening match, Luger calls out Scott Steiner RIGHT NOW.
RIP Eddie Van Halen.
Match 1: The "Total Package" Lex Luger versus Curt Hennig (w/ "Ravishing" Rick Rude)
Highlights:
In lieu of Scott, Hennig approached the ring with Rude.
I would be remiss if I didn't think this match was scheduled a little too early in the program to be a feature match. What could possibly happen?
When Luger reversed a cross corner whip, he hip-tossed Hennig.
With Hennig on the apron, Luger attempted to suplex him back into the ring.
In case you weren't aware, a smart mark in the audience held up a sign stating "RAW is recorded." If only Tenay would rattle off those results lickety-split.
Suddenly, Scott Steiner, wearing a white singlet and blond hair, stormed the ring and attacked Luger with Hennig's assistance.
Scott then attempted a T-bone suplex, but Luger botched it HORRIBLY.
In fact, Scott's sunglasses may have BUSTED OPEN his eye because of it.
Scott pummeled him until Luger rebounded with a clothesline.
As Luger unleashed a flying forearm, he powerslammed Scott.
Bagwell hit the ring with reckless abandon and attacked Luger before the heel turn for Scott became a complete flop.
Abruptly, Rick also jumped in the ring and dispatched Bagwell.
With Scott's eye extremely bloody, more nWo members arrived to decimate Rick.
Scott then kicked a prone Rick, but Sting repelled from the rafters.
Is this the opening match or is the NBA coming on soon?
Before Sting touched one nWo member, they retreated like he had COVID-19.
Rating: NONE
Summary: All storyline as the Scott Steiner heel turn is cemented with his attack upon Luger.
Afterward, WCW wrestlers congregate in the ring, and I truly hope Sting doesn't have COVID-19. Where's the social distancing?
Nitro Girls dance at the entrance while wearing jeans. Where's the purple in support of the Kings?
Match 2 (non-title): WCW US champion Diamond Dallas Page versus Hammer (w/ the Flock)
Highlights:
As he blocked a hip toss, DDP responded with a swinging neckbreaker.
DDP then attempted a slam, but Hammer escaped and hooked a reverse suplex onto the top rope.
When Hammer mounted the second turnbuckle, he launched a flying clothesline.
He then lifted DDP like he was a toddler, placed him atop the top turnbuckle, and slammed him down to the mat.
After DDP rebounded with a discus lariat, Hammer delivered a jawbreaker.
Hammer then tried to climb to the top turnbuckle, but DDP upset his balance.
While DDP launched a super Diamond Cutter, he pinned Hammer at 3:45.
Rating: **
Summary: Showcase match for DDP, but Hammer came to play.
After the match, Lodi gets up on the apron only for DDP to send him packing with a punch. The Flock storms the ring to ambush DDP. Alternatively, when Benoit appears, they scatter like flies.
Outside the Arco Arena, a black limousine arrives, and Hogan with Bischoff emerge. Someone else is in the limo but stays behind off-camera. Vincent updates Hogan who says "it's on now." After they make their way through the backstage area, Hogan and Bischoff power-walk to the ring. Hogan then spews his nonsense while the Sacramento faithful chants "Hogan sucks." Amazingly, Hogan books Scott Hall to challenge Sting for the title instead of himself TONIGHT. Something smells fishy.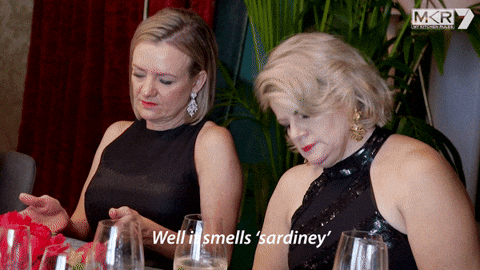 Hogan then cuts a promo on Savage and wants a steel cage match against him at the PPV. From the stands, Savage rebuts with Elizabeth by his side and accepts the challenge. Austin who?
Match 3: Ultimo Dragon versus Kaz Hayashi
Highlights:
This match marked Hayashi's WCW debut.
When Hayaski leapfrogged Dragon, he followed with a flying headscissors.
Dragon then reversed a cross corner whip and performed a headstand on the top turnbuckle.
As Dragon unleashed a series of kicks, Hayashi rebounded with an enziguri.
He then dropkicked Dragon to the floor and delivered a tope con hilo. Woohoo!
After he provided Dragon with a backbreaker, Hayashi mounted the top turnbuckle and hit a moonsault for 2.
Dragon rebounded with a German suplex, but Hayashi landed on his feet.
While Hayashi uncorked a huracanrana, he got 2.
He then hooked a Dragon suplex for another 2.
When he mounted the opposite top turnbuckle, Dragon caught, joined, and supplied Hayashi with a super huracanrana. Awesome!
Dragon then applied a Dragon sleeper, and Hayashi submitted at 4:17.
Rating: **
Summary: Solid workrate and high-flying by both wrestlers. Unfortunately, the Sactown faithful took an early slumber.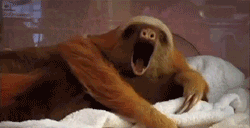 Castrol sponsors the replay.
At the entrance, Okerlund shills the hotline.
Bryant College hosts this week's Nitro Party video. I'm surprised there weren't any Dunkin Donuts around.
Match 4: The "Crippler" Chris Benoit versus Raven
Highlights:
As Raven made his entrance, Benoit snuck up from behind and rammed him back-first into the steel railing.
He then rattled Raven with a snap suplex, mounted the top turnbuckle, but missed a diving head butt.
When Raven tossed him to the floor, he located a chair and sent it into the ring.
He then placed it in the corner and bulldogged Benoit onto it for 2.
After he tossed Benoit to the floor again, Raven implemented a baseball slide with the chair to send Benoit reeling.
The Sactown faithful showered Raven with a "Raven sucks" chant, so their nemesis leaped from the top turnbuckle with a chair.
While Benoit blocked it, he followed with a clothesline.
He then positioned the chair in the corner and whipped Raven back-first into it.
As Benoit hooked three successive German suplexes, he got 2.
Like a bullet, Kidman shot into the ring to assist Raven with Benoit.
In a Raven's Rules match, referee Scott Dickinson unfathomably called for a disqualification at 4:20.
Rating: **
Summary: Wicked chemistry between these two as they tell a great story until the bogus finish.
After the match, the Flock tries to attack him, but Benoit fights them off. Riggs gets a shot in, but Raven casts him off to attempt a DDT. Much to the delight of the Sactown faithful, DDP arrives to save Benoit's bacon. At least, that's what it could have been. However, all three wrestlers brawl with one another, and I smell a triple-threat match at the PPV.
HOUR #2!
At the entrance, the Nitro Girls dance in black leather while Schiavone shills the Nitro Party contest.
Match 5 for the WCW Cruiserweight title: "Lionheart" Chris Jericho (champion) versus Lenny Lane
Highlights:
When Jericho made his entrance, he wore Guerrera's mask. HA!
This match marked Lane's WCW debut.
As Jericho grabbed the microphone, he requested the show to be called WCW Monday Jericho. Catchy!
Lane dropkicked Jericho and followed with a clothesline.
After Jericho suplexed him, he got 2.
Lane sent him over the top rope, but Jericho skinned the cat back into the ring.
While Lane wasn't impressed, he clotheslined Jericho over the top rope to the floor.
He then scored with a somersault plancha. Wow!
When he gave Jericho a cross corner whip, Lane ate boot on his follow-through.
Lane then delivered a Stroke and got 2.
As Jericho reversed a cross corner whip, Lane attempted a float-over.
Jericho instead caught and slammed him down to the mat.
After Jericho attempted a Liontamer, Lane countered with a cradle.
Do we have a new champion?
1-2-NO!
Jericho then reversed an Irish whip, but Lane launched a springboard sunset flip.
While Jericho escaped, he hooked a LionTamer.
Lane submitted; thus, Jericho won at 3:42.
Rating: **
Summary: Solid debut for Lane while Jericho put him over strong in his route to victory.
Match 6: The "Dog-Faced Gremlin" Rick Steiner (w/ Ted DiBiase) versus Vincent
Highlights:
Like an angry mongrel, Rick beat up Vincent, hoisted him atop the top turnbuckle, and uncorked a belly-to-belly superplex. Nifty!
He then mounted the top turnbuckle and launched a Steiner bulldog.
1-2-3.
Rick won at 1:35.
Rating: ½*
Summary: Showcase match for the truly miffed older brother.
Match 7: Perry Saturn versus Yuji Nagata (w/ Sonny Onoo)
Highlights:
Nagata unleashed a series of kicks, gave Saturn a cross corner whip, but suffered a release German suplex.
When Onoo grabbed Saturn by the boot, Nagata supplied Saturn with a T-bone suplex for 2.
Saturn rebounded with a clothesline, but Nagata almost returned him to the orthopedist with a dragon screw leg whip.
As he provided Saturn with an overhead belly-to-belly suplex, Nagata got another 2.
Saturn rebounded with a guillotine on the top rope followed by his own overhead belly-to-belly suplex for 2.
After Nagata reversed an Irish whip, Saturn hooked a Northern Lights suplex for another 2.
Nagata then countered a vertical suplex with a belly-to-back suplex.
While Nagata attempted a Nagata lock, Saturn made the ropes to escape.
Saturn then reversed a cross corner whip and locked on the Rings of Saturn.
When Nagata submitted, Saturn won at 6:36.
Rating: **
Summary: Mat-based submission-style wrestling that sounds good on paper, but the Sactown faithful were out getting popcorn.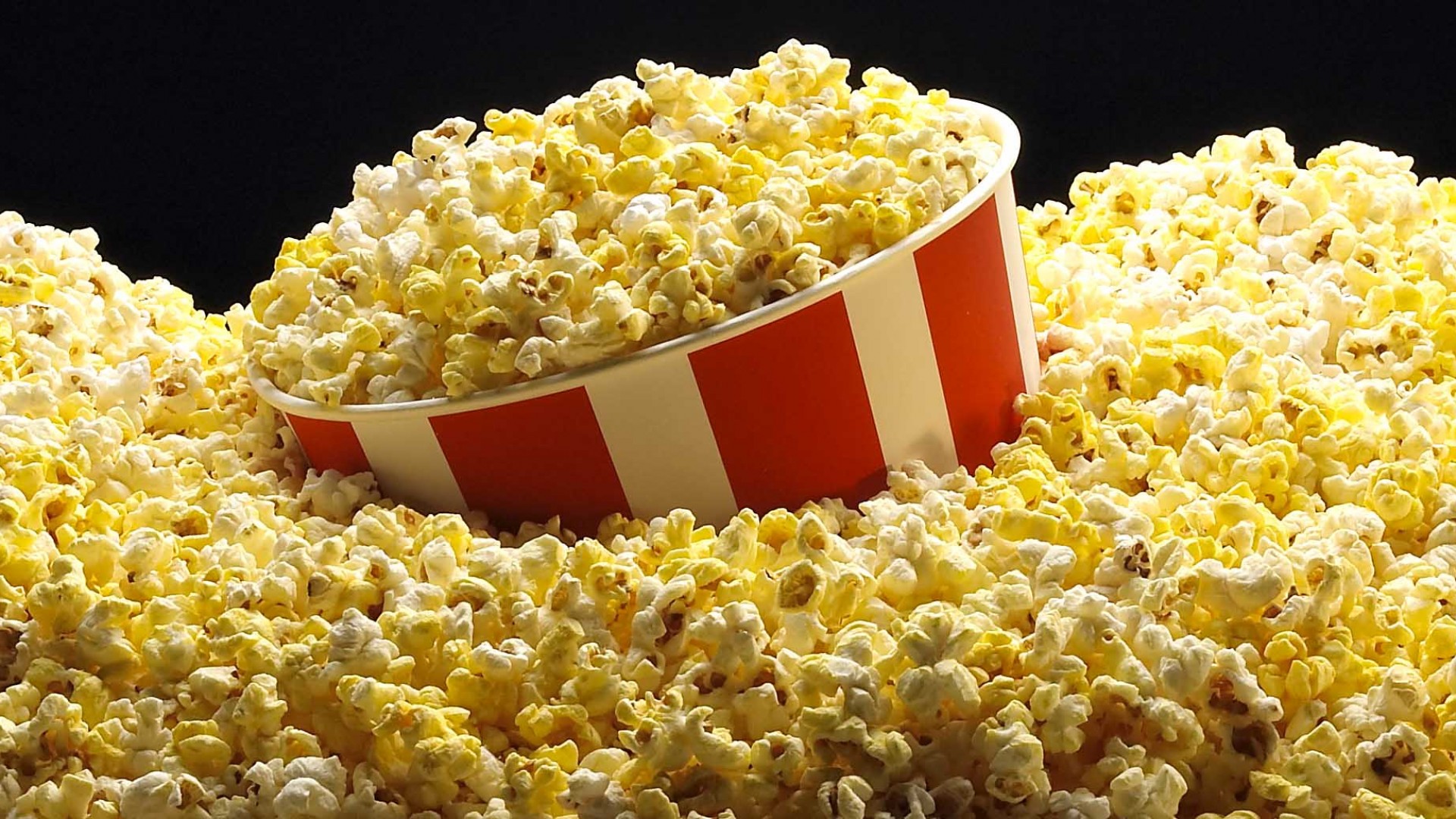 Match 8 for the WCW World TV title: Booker T (champion) versus Renegade
Highlights:
Booker T reversed an Irish whip, leapfrogged Renegade, and followed with a leg lariat.
As he clotheslined Renegade, Booker T got 2.
He then reversed a cross corner whip but ate boot on his follow-through.
When he supplied Renegade with a spinebuster, Booker T got another 2.
Renegade then reversed an Irish whip and practically decapitated Booker T with the top rope. DANGEROUS!
After he slammed Booker T, Renegade delivered a pumphandle backbreaker.
He then hoisted Booker T atop the top turnbuckle and joined him.
While Booker T nailed and sent Renegade down to the mat, he launched a missile dropkick for 2. Woohoo!
He then hit a scissors kick for another 2.
As he gave Renegade a cross corner whip, Booker T followed with a corner clothesline.
Renegade then reversed a cross corner whip, but Booker T countered a handspring elbow with a Harlem sidekick. Mind you, it missed BY A MILE.
When he scored with a Harlem sidekick, Booker T pinned Renegade at 4:22.
Rating: *½
Summary: Showcase match for Booker T as the Sactown faithful awoke from its slumber.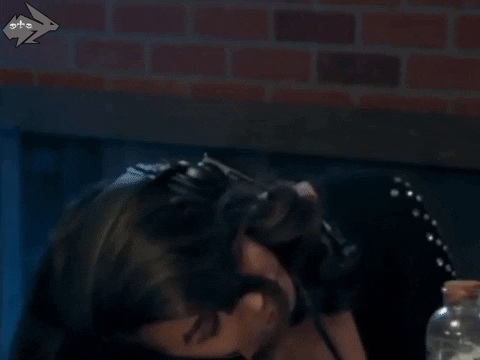 Match 9: Konnan versus Lizmark, Jr.
Highlights:
They executed a pinfall reversal sequence to begin the match, but Konnan took control with a somersault clothesline.
When Konnan gave him a cross corner whip, Lizmark, Jr. leaped to the top turnbuckle and vaulted over him.
He then sent Konnan reeling to the floor after a springboard dropkick.
According to Schiavone, Lex Luger will face Scott Steiner at Uncensored '98.
Konnan vaulted Lizmark, Jr. over the top rope to the apron, yet Lizmark, Jr. scored with another springboard dropkick for 2.
As Konnan reversed a cross corner whip, he caught Limark, Jr. mid-float-over and spiked him with a spinebuster for 2.
Lizmark, Jr. rebounded with la magistral cradle and got 2.
After he cradled Konnan, Lizmark, Jr. got another 2.
Konnan then exploded with a 187 upon Lizmark, Jr. and trapped him in a Tequila Sunrise.
While Lizmark, Jr. submitted, Konnan won at 3:38.
Rating: **
Summary: Showcase match for Konnan with some crisp high-flying by Lizmark, Jr.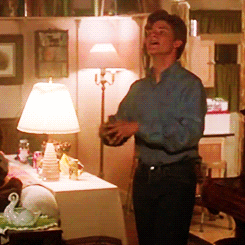 After the match, Konnan grabs the microphone, runs down Juventud Guerrera, reveals his real name, and refers to him as "nothing" without the mask. And just like that…fourth wall…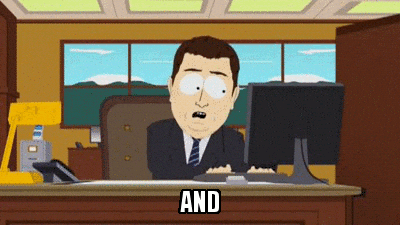 HOUR #3!
Nitro Girls dance in red and silver at the broadcast table.
Match 10: Vicious & Delicious versus High Voltage
Highlights:
Bagwell hip-rossed him, but Rage responded with a dropkick.
As he gorilla-press-slammed Bagwell, Rage clotheslined Bagwell.
Tags were exchanged on both sides, and Norton steamrolled Kaos with a flying shoulder block.
When Kaos reversed an Irish whip, he powerslammed Norton.
Rage tagged in, and High Voltage delivered a backbreaker/flying leg drop combo to Norton for 1.
After Kaos tagged in, Norton gave him a cross corner whip but came up empty on his follow-through.
Kaos then clotheslined Norton but fell prey to Bagwell in the heel corner.
While Norton powerslammed him, Bagwell tagged in and supplied Kaos with a flying forearm.
He then slammed Kaos and baited Rage into the ring.
As Bagwelll tossed Kaos to the floor, Norton made Kaos taste the steel railing. It must have tasted like a 3x3 animal-style at In'N'Out.
Kaos attempted a sunset flip, but Bagwell countered with a knuckle sandwich. Hold the mayo!
When Bagwell stopped to pose, Rage took it upon himself to launch a springboard bulldog upon him.
Tags were exchanged on both sides again, and Rage backdropped Norton.
After Rage cleaned house, High Voltage attempted to double-suplex Norton; however, Norton blocked it and suplexed both of them simultaneously. Impressive!
Norton then picked up Rage so that Bagwell, from the top turnbuckle, could land a Buff Blockbuster.
1-2-3.
Vicious and Delicious won at 5:19.
Rating: ***
Summary: While I cannot confirm it, I believe Norton, knowing High Voltage's recent NJPW tour, made them look good before his team demolished them.
Match 11: Eddie Guerrero versus Disco Inferno
Highlights:
With a loud "Eddie sucks" chant from the Sactown faithful, their nemesis ate an inverted atomic drop and clothesline.
Disco got 2 from it, gave Eddie a cross corner whip, and suplexed him for another 2.
When Eddie chop-blocked him, he slammed Disco and mounted the top turnbuckle.
Since Eddie took enough time for a secretary to get her supervisor a tee time in the morning, Disco struggled but caught and tossed him across the ring.
He then delivered a swinging neckbreaker but couldn't get 3.
After he hit a gourdbuster, Disco got yet another 2.
Eddie continued working on Disco's left leg, mounted the top turnbuckle, and launched a missile dropkick to it.
While he mounted the opposite top turnbuckle, Eddie landed a frog splash.
1-2-3.
Eddie won at 5:14.
Rating: **½
Summary: Showcase match for Eddie, but Disco made him work for it.
Nitro Girls danced in the ring wearing Nitro t-shirts. As they removed them, the Sactown faithful gleefully rejoiced.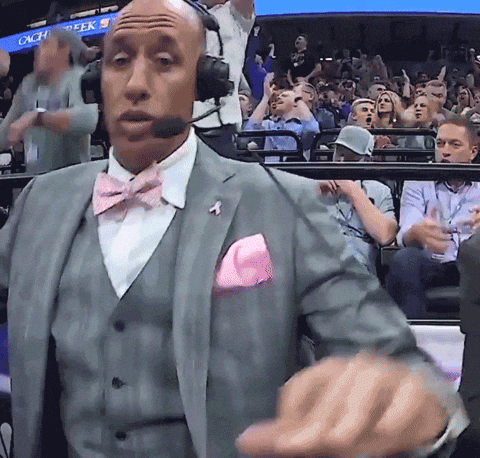 At the entrance, Okerlund interviews JJ Dillon who declares that he sent referee Nick Patrick to the ring last night when Charles Robinson went down. Therefore, the referee's decision is FINAL, and Sting is the undisputed World champion. He then requests Patrick's presence and congratulates him on his performance. And with that, two months of abeyance is OVER.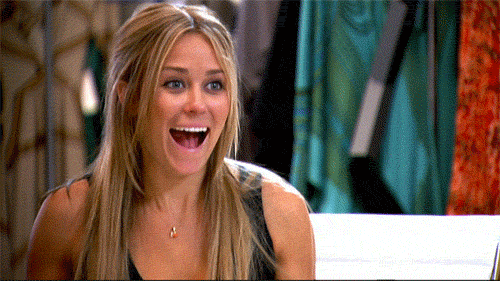 Match 12: "Nature Boy" Ric Flair versus Brad Armstrong
Highlights:
Armstrong leapfrogged Flair and followed with a dropkick.
As he slammed Flair, Armstrong gave him a cross corner whip followed by a back drop.
Armstrong attempted a monkey flip, but Flair countered with an inverted atomic drop.
When Armstrong clotheslined him, he delivered a Russian leg sweep for 2.
He then mounted the top turnbuckle and hit a missile dropkick.
After he mounted the opposite top turnbuckle, Armstrong attempted a cross body block.
On the other hand, Flair saw it coming and evaded him.
He then requested referee Nick Patrick to check the time so that he could kick a LONG field goal on Armstrong.
While Flair cinched a figure-four leg lock, Armstrong submitted.
Flair won at 3:56.
Rating: **
Summary: Showcase match for Flair who let Armstrong get close but not too close.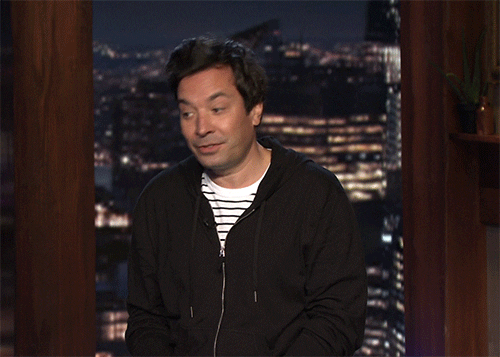 Same Giant video from last night airs.
In the ring, Okerlund interviews Giant who accuses Kevin Nash of blatantly trying to break his neck. Giant promises to give Nash "the ride of his life." I wonder what Mrs. Nash thought of that.
After a commercial break, Okerlund interviews Adams who cuts a promo on Bret. Suddenly, Bret power-walks to the ring and challenges Adams. As they brawl, Adams supplies Bret with an inverted atomic drop. He then delivers a tilt-a-whirl backbreaker but misses an elbow drop. When Bret roughs him up like a goon, he applies a Sharpshooter. That's a unique way to get the new guy over.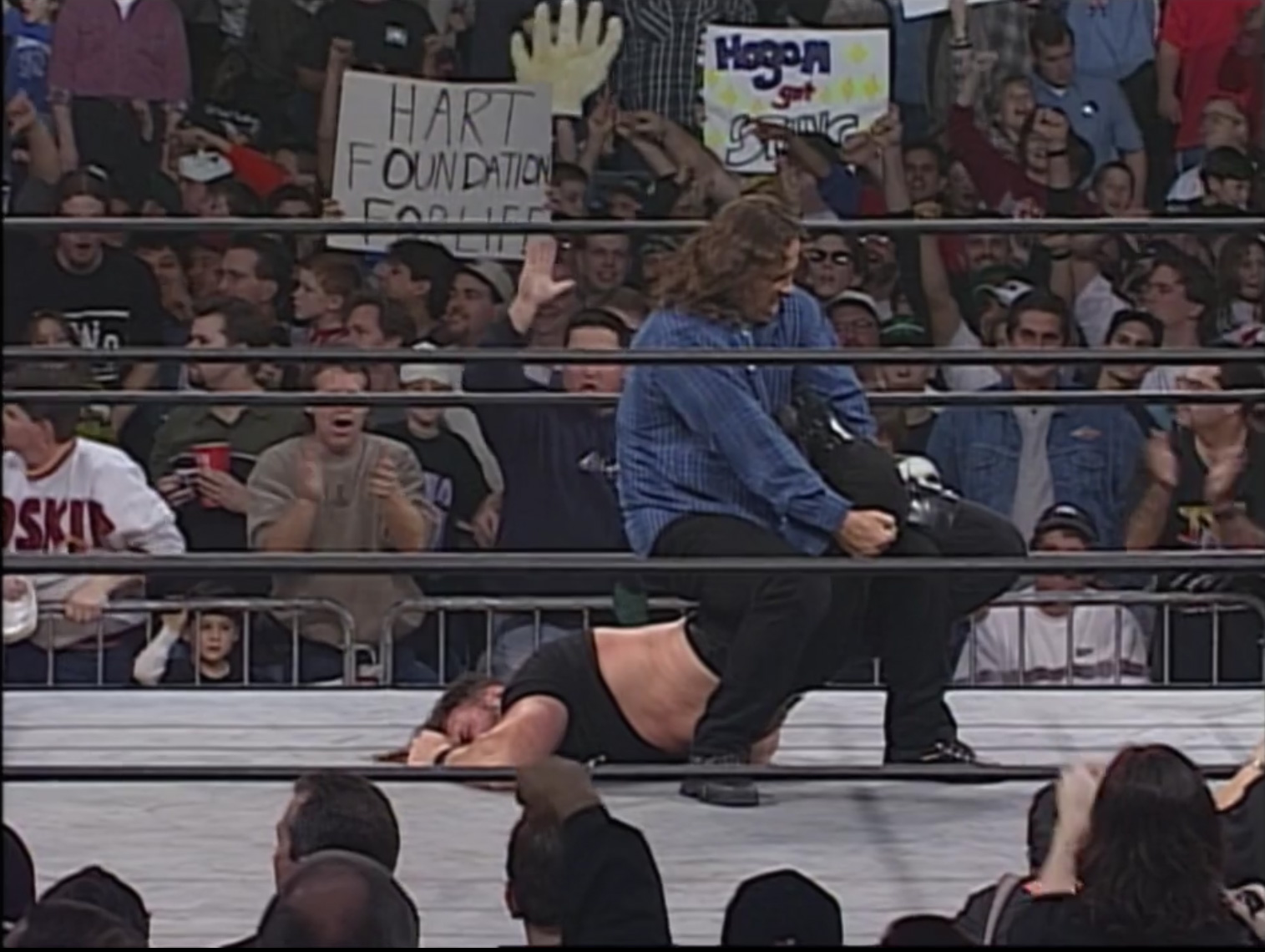 Nevertheless, Hennig storms the ring and nails Bret from behind. While Rude comes to ringside, Flair hits the ring to even the odds. He and Bret then chase them from the ring with Bret's atomic drop of Hennig being the exclamation point.
Flair grabs the microphone and touts Bret. As he name-drops Arn Anderson, he appreciates Bret's respect. Bret promises to tear down the nWo and challenges Hennig to a match at the PPV. To finish the interview, Flair calls an nWo fan "fat boy" and thrusts his hips to elicit a big reaction from the Sactown faithful. Live TV, folks.
Match 13 for the WCW World title: Sting (champion) versus Scott Hall (w/ the nWo)
Highlights:
Buffer rumbled.
The entire nWo minus Hall approached the ring, and Bischoff promised that when Sting appears, they would leave.
When Sting came to ringside, another "Sting" followed and pointed his bat.
Sting attempted to fend off the nWo, but "Sting" nailed him with the bat.
As "Sting" removed his mask to reveal Hall, the nWo tossed Sting into the ring.
Hall then provided Sting with a fallaway slam and followed with an Outsider Edge.
Afterward, Hall spray-painted Sting, but Savage stormed the ring.
The nWo pounced on him while a unique individual entered the ring.
While Hogan spray-painted Savage, Luger chased them off with a steel chair.
Rating: NONE
Conclusion: Start the show with a schmozz to showcase Scott's new look. End the show with a schmozz to send your NEW World champion crashing back down to Earth. In between, there were some good matchups along with some necessary plugs for matches at the next PPV. In addition, the new faces made their marks while WCW does everything possible to stay on top.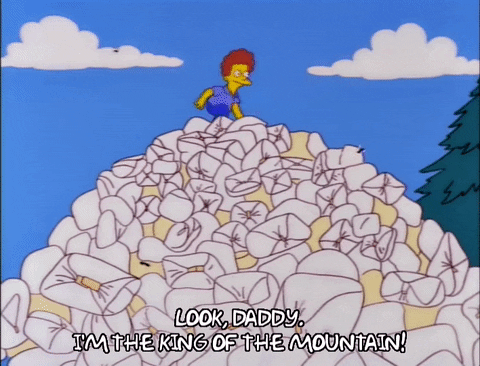 What's on RAW is WAR?
TV Rating: 4.6
Stay tuned for RAW Is WAR 02-23-98!
Comments? Suggestions? Send them to me at rsg@rockstargary.com and follow me on Twitter (@rockstargary202).
Custom Search