WELCOME TO ROCK STAR GARY REFLECTIONS!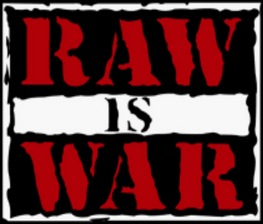 WWF Monday Night RAW 02-09-98
Taped from Evansville, IN
Airdate: February 9, 1998 (taped 02/03)
Attendance: 8,457 (sold out)
Hosted by Jim Ross, Michael Cole, Kevin Kelly, & Jerry "The King" Lawler
What's up with Austin and DeGeneration-X? How does Chyna play into this? How will Tyson be involved at WrestleMania XIV? Let's find out!
Sunny, while portraying Marilyn Monroe, sings "Happy Birthday" to "Classy" Freddie Blassie. That'll get the show on an upward swing.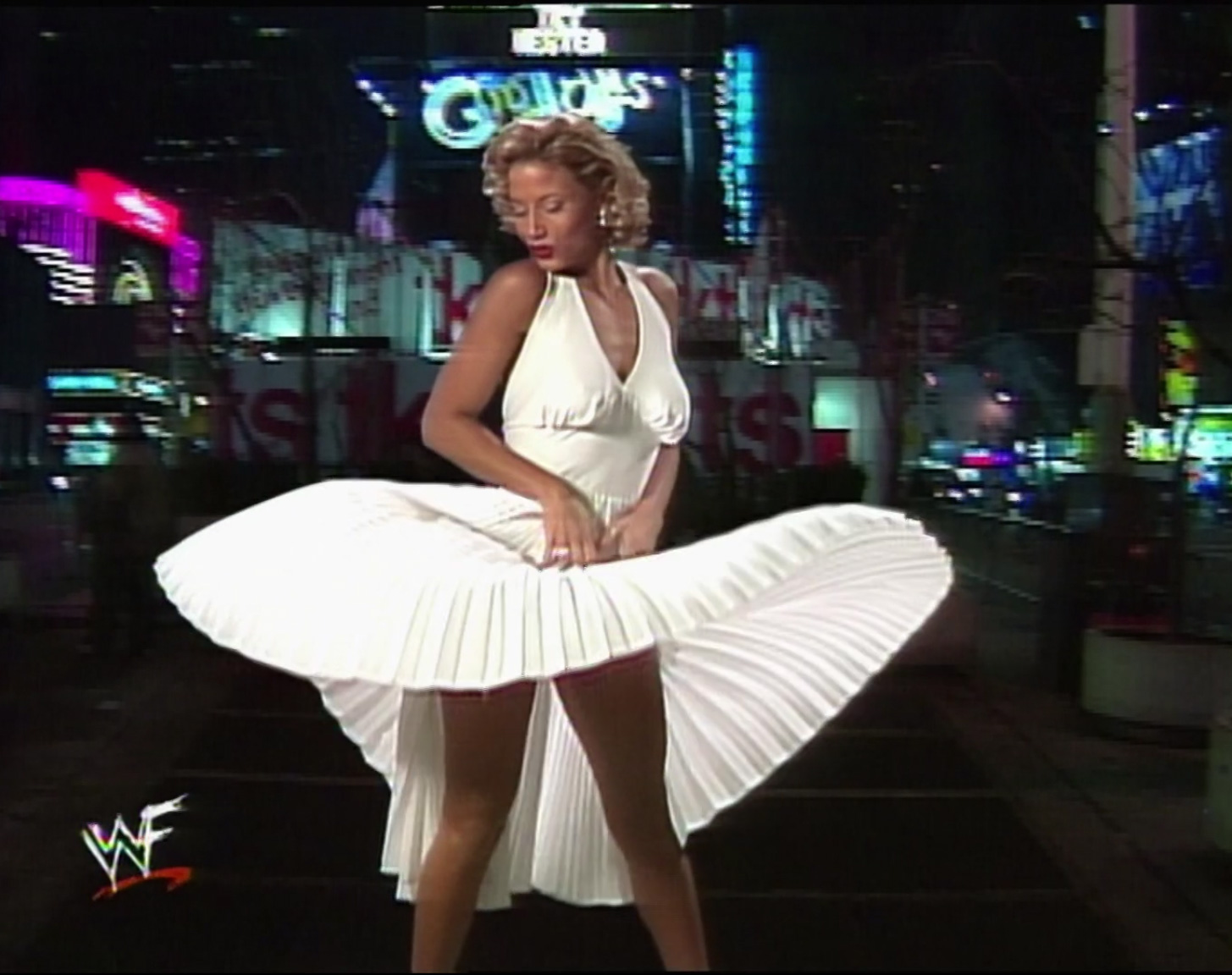 Opening montage.
To open the show, Stone Cold Steve Austin enters the ring carrying a bag. With the Evansville faithful chanting his name, Austin admonishes Michaels for his behavior last week. He then beckons Michaels to the ring.
Instead, DeGeneration-X appears on the Titantron, and Michaels asks for a single reason to join him. Austin provides the reason--he has the WWF belt with him. When Michaels questions him, he grabs a velvet bag and pulls out a toy replica. HA! Austin produces the WWF belt out of his bag which infuriates Michaels.
RAW is WAR is sponsored by FootAction USA and Skittles.
Prior to the opening match, we turn back the clock two weeks when Windham HAMMERED Animal with Cornette's tennis racquet.
Match 1: The Road Warriors versus Jeff Jarrett & Barry Windham (w/ Jim Cornette & the Rock'n'Roll Express)
Highlights:
Sunny, wearing pink, was the guest ring announcer for this match.
When Hawk gave him a cross corner whip, he backdropped Windham.
He then clotheslined Windham, delivered a Thesz press, and paraded punches upon Windham's skull.
As tags were exchanged on both sides, Animal clotheslined Jarrett.
Speaking of Jarrett, he reversed an Irish whip but received a flying shoulder block.
Windham distracted Animal causing Jarrett to dump hm to the floor.
After Windham clotheslined him on the floor, Jarrett hit a running guillotine.
Windham tagged in, and the heels supplied Animal with a double back elbow.
While Windham suplexed Animal, he floated over for 2.
Jarrett tagged in, but Animal hooked a sunset flip for 2.
When Animal secured an inside cradle, Jarrett tagged out.
Windham missed a lariat, but Animal didn't miss a powerslam.
After Hawk tagged in, Jarrett reversed an Irish whip, but Hawk provided him with a hangman's neckbreaker.
With all four wrestlers in the ring, Animal dumped Windham over the top rope to the floor.
The Road Warriors then gave Jarrett a cross corner whip followed by an Animal corner clothesline.
While Hawk charged, he came up empty on his follow-through. As is custom for him, he HIT THE POLE and fell to the floor.
Cornette then SMACKED Hawk in the back with his racquet, and the Rock'n'Roll Express sent Hawk knees-first into the steps.
When Animal landed a DDT to Windham and handed Windham a ten-punch count-along, Jarrett locked Hawk in a figure-four leg lock.
Bradshaw then stormed the ring and chased Jarrett and Windham backstage.
As a result, referee Earl Hebner called for the bell disqualifying the Road Warriors.
Jarrett and Windham won by DQ in 5:06.
Rating: *
Summary: Mere backstory for the Bradshaw-Windham feud.
TV Rating: 3.4
Prior to the next match, we revisit Shotgun Saturday Night when the Godwinns cost the Quebecers a victory over Los Boricuas. Also on the episode was the Quebecers' revenge as they caused the Godwinns to lose to the other two members of Los Boricuas. According to Kelly, these two teams will lock up at the PPV on Sunday.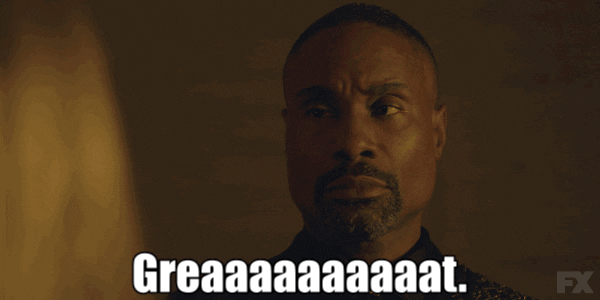 Match 2: Pierre Ouellet (w/ Jacques Rougeau) versus Henry Godwinn (w/ Phineas Godwinn)
Highlights:
Rougeau brought his own slop bucket to the ring.
As Pierre gave him a clothesline, he ate one as well.
Pierre then reversed an Irish whip, attempted a hip toss, and clotheslined Henry again.
When he tossed Henry down to the floor, Pierre delivered a tope con hilo. Woohoo!
Back in the ring, Pierre supplied Henry with a sidewalk slam, mounted the top turnbuckle, and scored with a guillotine leg drop for 2.
He then placed a knee into Henry's midsection, slammed him, mounted the opposite top turnbuckle, but missed a somersault senton.
After Henry backdropped him, he followed with an elbow drop.
He then delivered a knee crusher and clotheslined Pierre over the top rope to the floor.
While Henry came off the ropes, Rougeau tripped him. SNEAKY!
He then CROWNED Henry with the slop bucket, but Phineas chased Rougeau into the ring.
As Rougeau distracted referee Jack Doan, Phineas LEVELED Pierre with a slop bucket.
1-2-3.
Henry won in 4:38.
Rating: *
Summary: The rating is solely for Pierre's high-flying while the Evansville faithful took a collective nap during the match.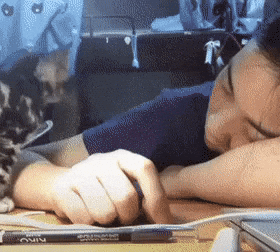 TV Rating: 3.3
Backstage, Chyna gets Los Boricuas' attention and recruits them to locate Austin while speaking Spanish.
WWF REWIND: DX beats and ties up Austin so that Michaels can lay in the smack talk.
Prior to the next match, we revisit Shotgun Saturday Night when Pantera inadvertently cost his team a win by moonsaulting Michinoku.
Match 3: "Too Sexy" Brian Christopher & Pantera versus Taka Michinoku & Aguila
Highlights:
Pantera charged, but Aguila monkey-flipped him over the top rope to the floor.
When Christopher tried to interfere, he ate a spinning heel kick from Aguila.
Michinoku tagged in, and his team sent Christopher flying over the top rope to the floor due to the inadvertent assistance of Pantera.
As Michinoku dropkicked him off the apron, Pantera landed on Christopher.
Aguila then hit a corkscrew plancha onto both Christopher and Pantera.
Not to be outdone, Michinoku scored with a tope onto them immediately thereafter.
Back in the ring, Pantera supplied Michinoku with a flying headscissors followed by a spinning heel kick.
He then mounted the top turnbuckle, attempted a moonsault, but landed on his feet.
After Michinoku dropkicked Pantera, Christopher tagged in but ate a spinning heel kick from Michinoku.
Aguila tagged in and clotheslined Christopher.
While Christopher reversed a cross corner whip, Aguila leaped to the top turnbuckle but came up empty on a moonsault.
Aguila then reversed an Irish whip, leapfrogged Christopher, but ate a Stroke.
Following a commercial break, Christopher mounted the second turnbuckle and launched a missile dropkick.
He then gave Aguila a cross corner whip followed by a release German suplex.
When Christopher slammed Aguila, Pantera tagged in, mounted the top turnbuckle, but missed a somersault senton.
Tags were exchanged on both sides, and Michinoku dropkicked Christopher.
As Christopher reversed an Irish whip, he fell victim to a huracanrana.
Pantera came in but suffered the same fate.
After Christopher sought a foreign object from his tights, Michinoku evaded a haymaker and hooked a belly-to-back suplex.
The foreign object landed on the mat, so Pantera quickly captured it and placed it into his mask.
While Pantera tagged in, he mounted the top turnbuckle, and launched a foreign object-assisted flying head butt.
1-2-3.
Christopher and Pantera won in 8:31.
Rating: *
Summary: Nothing but high-flying junk. Are they TRYING to lose to Nitro with this shit?
TV Rating: 2.8
After the match, Michinoku remains OUT COLD.
Kelly shills No Way Out this Sunday LIVE on PPV this Sunday. Order NOW!
Kane and Bearer come to the ring while a replay of Kane's tombstone of Vader from two weeks ago is shown. As we see Vader extinguish Kane during last week's episode, Kane sets fire to a Vader analog clock. In the meantime, Bearer cuts a promo on Vader and mentions the lack of Undertaker thanks to Kane.
FOOTACTION SLAM OF THE WEEK: From Shotgun Saturday Night, the Rock provided the not-yet-named Rock Bottom to Tom Brandi. Cornette can be overheard correctly calling it a uranage.
WAR ZONE!
Prior to the next match, the Rock uses human cloning to insult the Evansville faithful.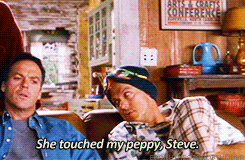 Match 4: The Rock & Faarooq (w/ the Nation of Domination) versus Ken Shamrock & Chainz (w/ the Disciples of Apocalypse)
Highlights:
Faarooq gave Chainz a cross corner whip but ate a back elbow on his follow-through.
As Chainz clotheslined Faarooq, Shamrock tagged in and landed a flying back elbow.
The Rock tagged in but ate a spinning heel kick from Shamrock.
When Shamrock clotheslined the Rock twice, tags were exchanged on both sides.
Faarooq then reversed an Irish whip, and NoD distraction allowed him to send Chainz over the top rope to the floor.
After Faarooq powerslammed Chainz, he got 2.
The Rock tagged in, slammed Chainz, and delivered a not-yet-named People's Elbow for 2.
While Faarooq tagged in, he jumped on Chainz' back twice.
Faarooq made a third attempt, but Chainz flipped over crotching Faarooq on his knee. OUCH!
Hot tag Shamrock.
As Shamrock hit a belly-to-belly suplex to Faarooq, he got 2.
Chaos ensued between the NoD and DoA at ringside, and Shamrock uncorked a huracanrana to Faarooq.
When Shamrock hooked an ankle lock, the Rock brought a chair into the ring and LAMBASTED Shamrock in the face with it. I mean, he WASTED him with that shot.
1-2-3.
The Rock and Faarooq won in 4:22.
Rating: DUD
Summary: As you'd expect, Shamrock and the Rock were the workhorses in the match, but the Rock failed to capitalize on his heat with the Evansville faithful.
TV Rating: 3.6
After the match, Shamrock attacks each member of NoD, and the faces clear the ring. A crazed (loopy?) Shamrock hooks a belly-to-belly suplex on referee Mike Chioda. Upon doing the same to Chainz, the babyface team restrains Shamrock whose marbles must no longer be connected upstairs.
WrestleMania XIV is only seven weeks away!
This past Thursday, the WWF held a press conference at the All-Star Café in midtown Manhattan to hype WrestleMania XIV. Vince McMahon announces that "Iron" Mike Tyson will be a special guest enforcer outside the ring for the main event. Next, Austin introduces himself and is very "serious" about his opportunity. He then runs down Michaels who offers a LaTrell Sprewell-PJ Carlesimo comparison between Austin and Vince. For those unaware, Sprewell attacked head coach Carlesimo on December 1, 1997.
Tyson offers his love for the WWF and Bruno Sammartino, but Michaels will "try him any day of the week." Austin believes he also can beat Tyson in a boxer-versus-wrestler match. While Michaels and Austin jaw jack with one another, Tyson must separate them. Afterward, extensive media coverage of the event is shown.
Following a commercial break, Chyna leads Los Boricuas into the men's locker room and manhandles an unknown wrestler. Of course, her search comes up fruitless.
Match 5: Steve Blackman versus Recon (w/ Sniper)
Highlights:
Oh, dear God, why?
During Blackman's entrance, he demonstrated his proficiency with neon glowsticks. I kid you not. And you thought the show sucked BEFORE this happened.
Recon tossed him over the top rope, but Blackman skinned the cat to re-enter the ring.
When Jackyl's music hit, Blackman dropkicked Recon.
Oh. For. Fuck's. Sake.
A podium descended over the ring, and Jackyl spewed nonsense.
Meanwhile, Blackman delivered an elbow drop for 1.
Recon then reversed an Irish whip, dodged some Blackman offense, and clotheslined him.
As Jackyl rambled, Recon slammed Blackman, hit a leg drop, and got 2.
He then gave Blackman a cross corner whip followed by a corner clothesline.
After he tossed Blackman to the floor, Recon distracted referee Earl Hebner so that Sniper could give Blackman the business.
Sniper then tossed Blackman shoulder-first into the steps, but Blackman climbed onto the apron.
While RAW's ratings plummeted during this segment, Blackman re-entered the ring via sunset flip and got 2.
Blackman then missed a cross body block, gave Recon a cross corner whip, and botched a side-Russian leg sweep.
If only JR said this…
Despite Jackyl's inability to SHUT THE FUCK UP, Blackman gave Recon another cross corner whip repeated the spot.
Blackman then scored with a big boot, mounted the second turnbuckle, but missed a big elbow.
Although Recon powerslammed Blackman, he mounted the top turnbuckle but missed a corkscrew splash.
Blackman then applied an omoplata arm bar, and Recon submitted.
Thus, Blackman won in 4:35.
Rating: -**
Summary: One of the WORST segments in RAW's history, as no one gave a shit about either the wrestlers or the babbling idiot from the makeshift platform. If I wanted to hear Jackyl onstage, I'd listen to this.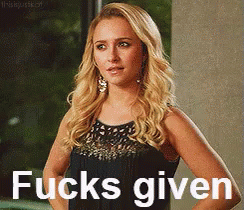 TV Rating: 2.8 (more than 2 decades later, I can still hear remote controls switching to Nitro)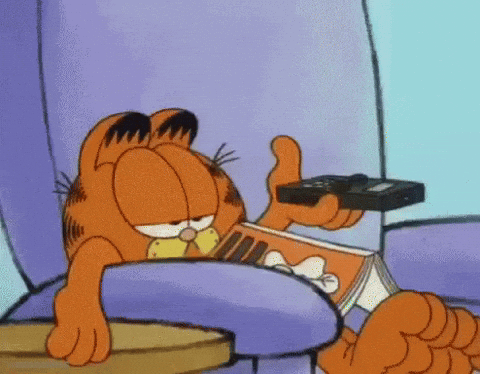 After the match, Jackyl gets in Recon's face and trash-talks him. When Jackyl slaps him, he turns his back on his minions. Recon, as if mesmerized by his cult leader, refuses to hit Jackyl from behind.
Following a VERY necessary commercial break, the New Age Outlaws emerge while wearing University of Kentucky t-shirts. They then tease about the dumpster stunt from last week and wheel out "a new Cactus Jack condominium"—a dumpster. Next, a replay of the dumpster ride from last week is shown on the Titantron as this episode continues to waste airtime.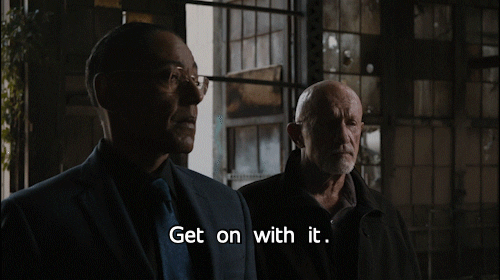 While we revisit scenes from last week's aftermath, the NAO perform with the most god-awful acting this side of Ben Affleck. They then push the dumpster from the stage onto a crash pad on the floor. As they open the dumpster, the NAO pull out two crash test dummies.
On second thought, the "victims" look like blow-up dolls which sinks this episode into depths I've not seen before. JR has the gall to shill their upcoming tag title match at the PPV against the hardcore legends. Uh…there's being professional, and then there's calling shit brown. Finally, NAO cuts a promo on them. To top off this dreck, we have dumpster-cam footage!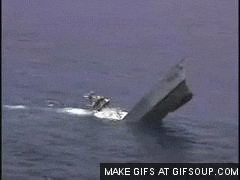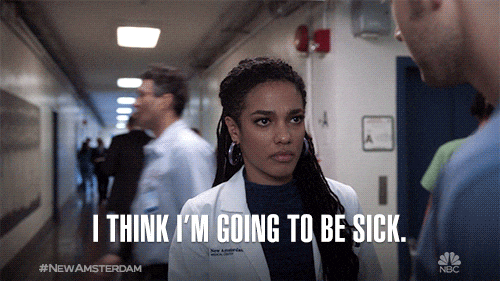 Following another much-needed commercial break, Chyna huddles with Los Boricuas who search for Austin. Speaking of Austin, he chains and locks the door behind Los Boricuas restricting their re-entry into the arena. HA! When Chyna discovers that Austin outsmarted her, she yells "Dammit" and tosses furniture.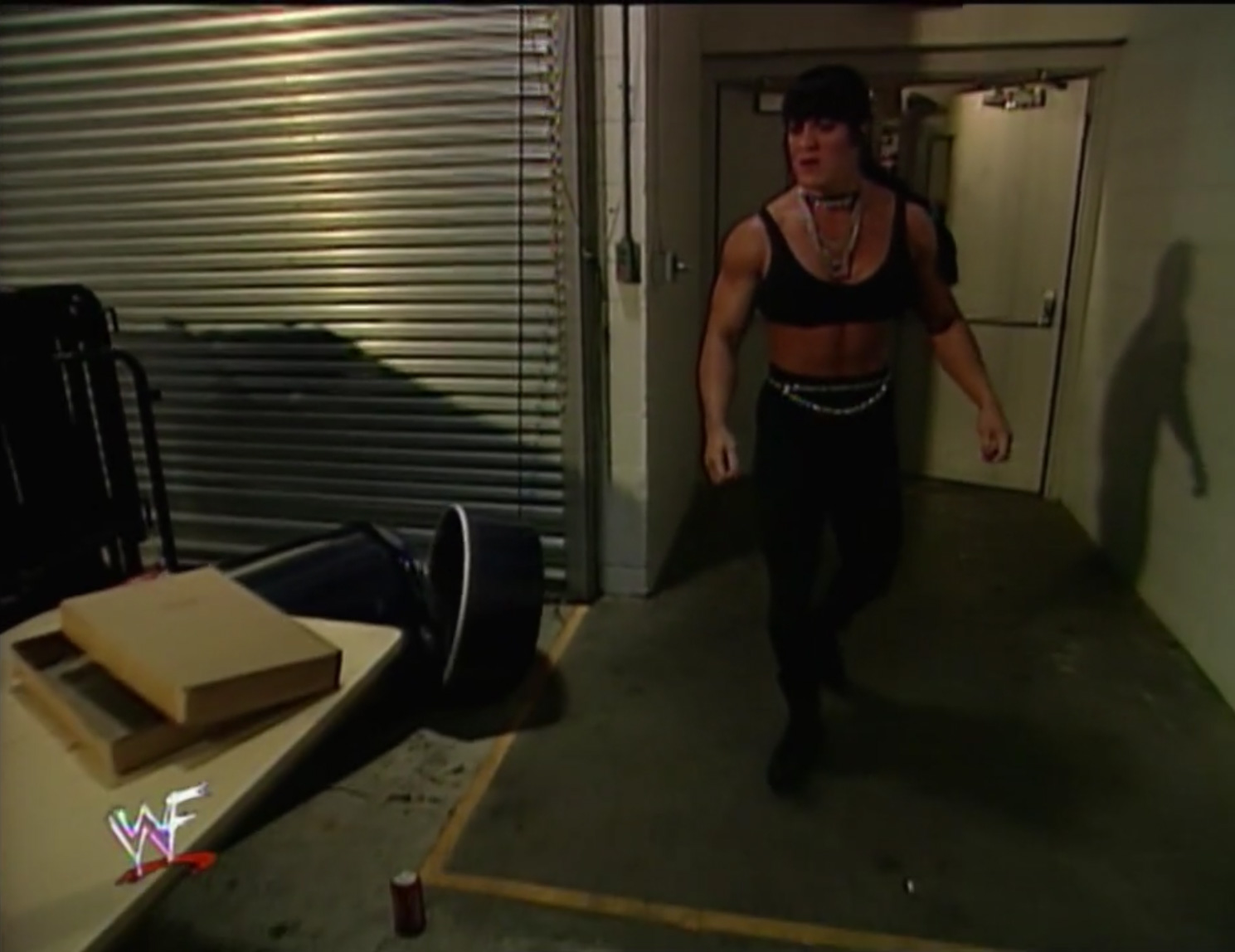 Match 6: TAFKA Goldust (w/ Luna, "Marvelous" Marc Mero, & Sable) versus Thrasher (w/ Mosh)
Highlights:
As Goldust made his entrance, he emerged as MarilynDust.
Mero sent Sable backstage while the poor, deprived Evansville faithful chanted her name.
Following a commercial break, MarilynDust gave Thrasher a cross corner whip.
Thrasher then reversed an Irish whip and backdropped MarilynDust.
When he clotheslined MarilynDust, Thrasher delivered a springboard back elbow.
Luna distracted referee Tim White, so Mosh gave MarilynDust the business.
After Luna continued her distraction, MarilynDust booted a 50-yard field goal to Thrasher.
MarilynDust then launched a lariat and tossed Thrasher to the floor.
While MarilynDust guillotined Thrasher with the steel railing, he distracted White again.
That enabled Mero and Luna to punish Thrasher for existing.
Back in the ring, MarilynDust slammed Thrasher, mounted the second turnbuckle, and landed a flying elbow smash.
Thrasher rebounded with a cross body block for 2.
As Thrasher clotheslined MarilynDust, Luna tripped him coming off the ropes. How dastardly!
Abruptly, Sable returned to the ring and woke up the comatose Evansville faithful.
She provided Luna some lip service until MarilynDust, sans wig, confronted her.
When Sable slapped the bejesus out of MarilynDust, Thrasher rolled him up.
1-2-3.
Thrasher won in 4:28.
Rating: *
Summary: The * rating was solely for Sable's involvement. The rest was meaningless.
TV Rating: 3.4
After the match, Luna gets in Sable's face but gets slapped too. Reminder to self, don't piss Sable off!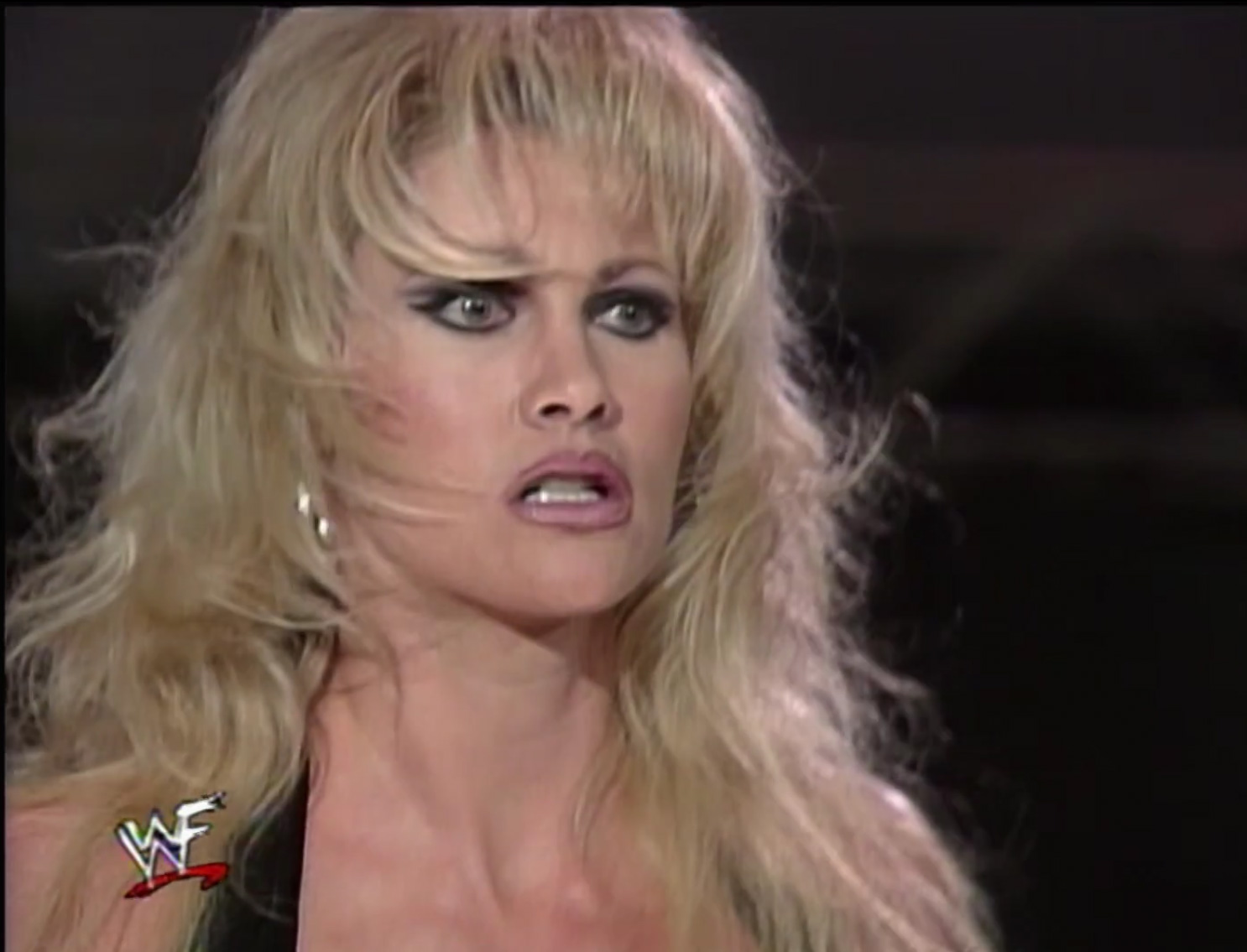 DeGeneration-X comes to the ring, and Michaels calls out Austin while saying "please." As Austin storms the ring, he chases DeGeneration-X from the ring with the World belt. The NAO joins DeGeneration-X to surround Austin in the ring, and the sound of a chainsaw begins to stir. When Austin lays down the belt, Chyna sneaks up from behind and snatches it.
Suddenly, as things look bleak for Austin 4-on-1 again, Cactus Jack and Chainsaw Charlie emerge through a hole in the ring. Seemingly through the crowd, Owen Hart joins the babyfaces in the ring to even the odds. They then send the heels scattering backstage to end this putrid episode.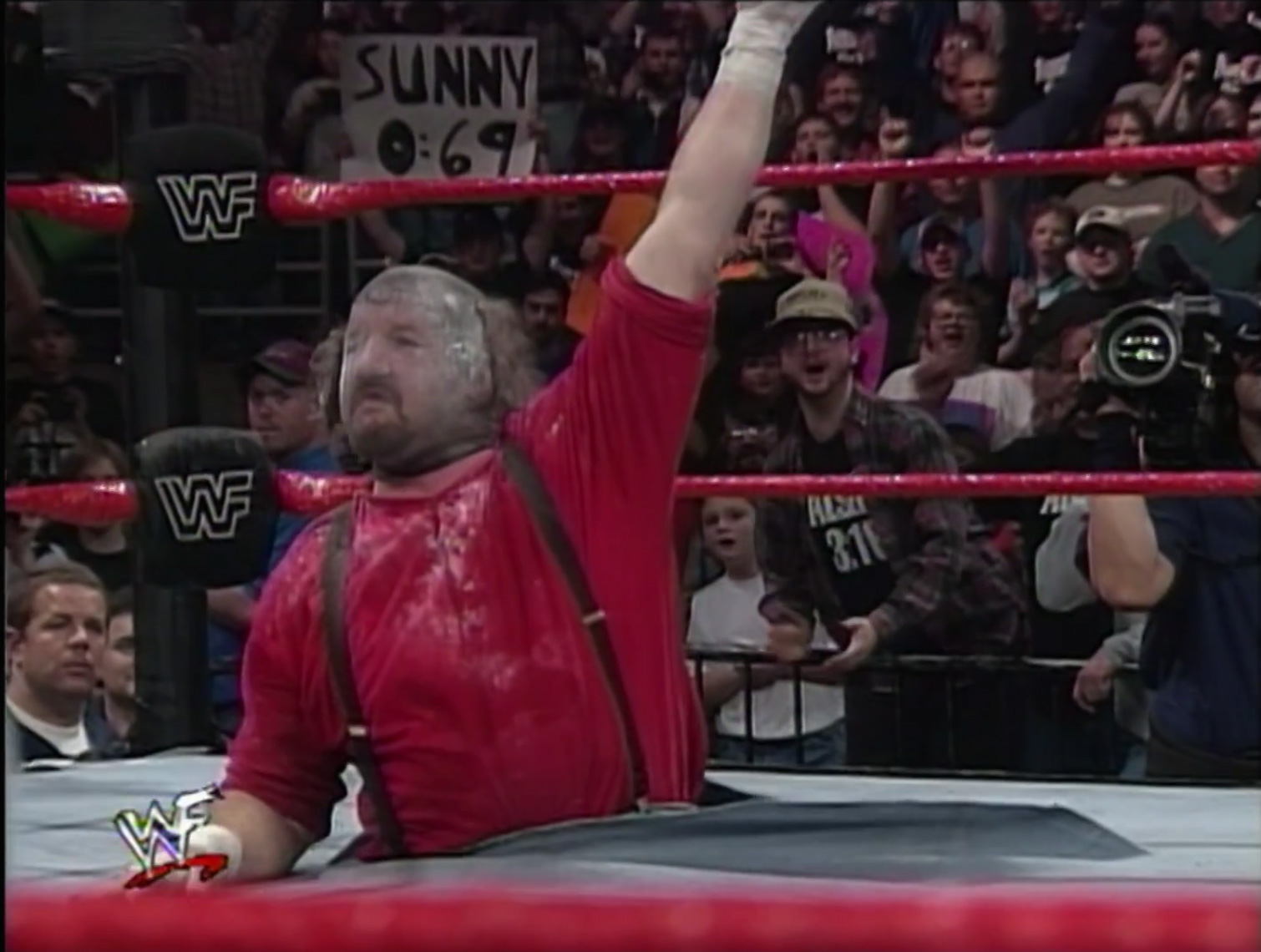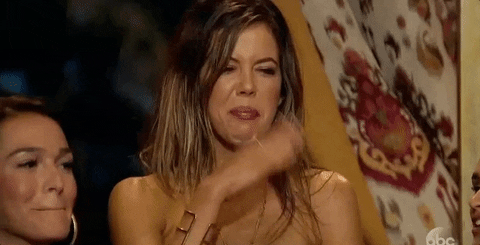 Conclusion: WORST. GO-HOME. SHOW. EVER. Where do I start?
Poor main event angle. PERIOD.
Absolutely shitty wrestling with Blackman/Recon taking the honors.
No follow-up whatsoever to the WrestleMania xIV press conference worth a damn.
Something tells me Vince didn't have a single hand in this episode, because it was THAT BAD.
Could it even come close to matching Nitro in the ratings?
Final TV Rating: 3.2
Who won? Absolutely NOT.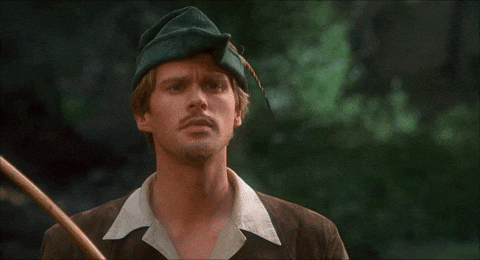 Nitro trounced RAW once again while demonstrating how to program wrestling that makes people want to watch. Next week, RAW is scheduled to air on 2/21 due to the Westminster Dog Show, so Nitro will be unopposed. Pray for me while watching them, please.
Stay tuned for WCW Thunder 02-12-98!
Comments? Suggestions? Send them to me at rsg@rockstargary.com and follow me on Twitter (@rockstargary202).
Custom Search