WELCOME TO ROCK STAR GARY REFLECTIONS!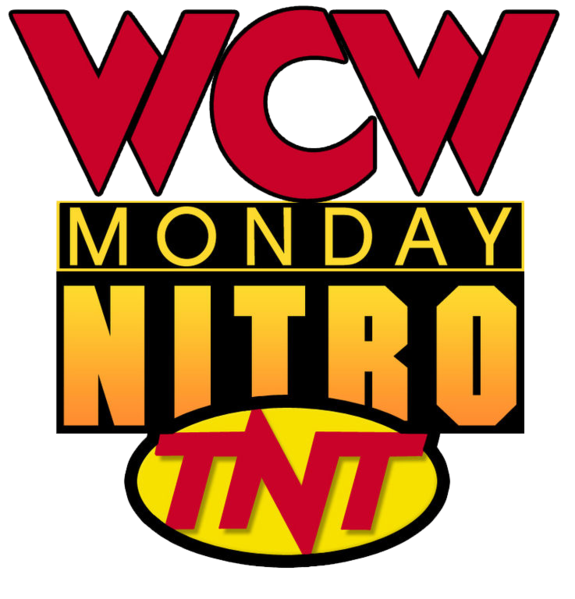 WCW Monday Nitro 02-09-98
Live from El Paso, TX
Airdate: February 9, 1998
Attendance: 9,085 (8,646 paid, sold out)
Hosted by Tony Schiavone, "Iron" Mike Tenay, & Bobby "The Brain" Heenan
Can the Steiners achieve tag team gold once again? Or will the nWo have something to say about it? How will Hogan and Savage settle their differences? Will Goldberg remain undefeated against Regal? Let's find out!
Opening montage.
To open the show, Hogan and Bischoff emerge through the entrance as the WWE Network can barely contain "Voodoo Chile." Not that I'm complaining. While the El Paso faithful chants "We Want Sting," Hogan's "sick of the gaga." He then cuts a promo on Savage and challenges him to a match TONIGHT.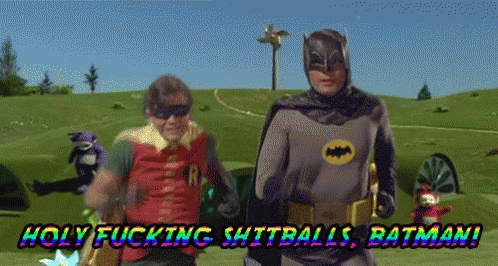 Amongst the El Paso faithful, Savage accepts Hogan's challenge by stating he's "gonna beat you from El Paso…to Juarez." He then promises to replace Hogan at the PPV to face Sting. Nevertheless, Hogan's PISSED.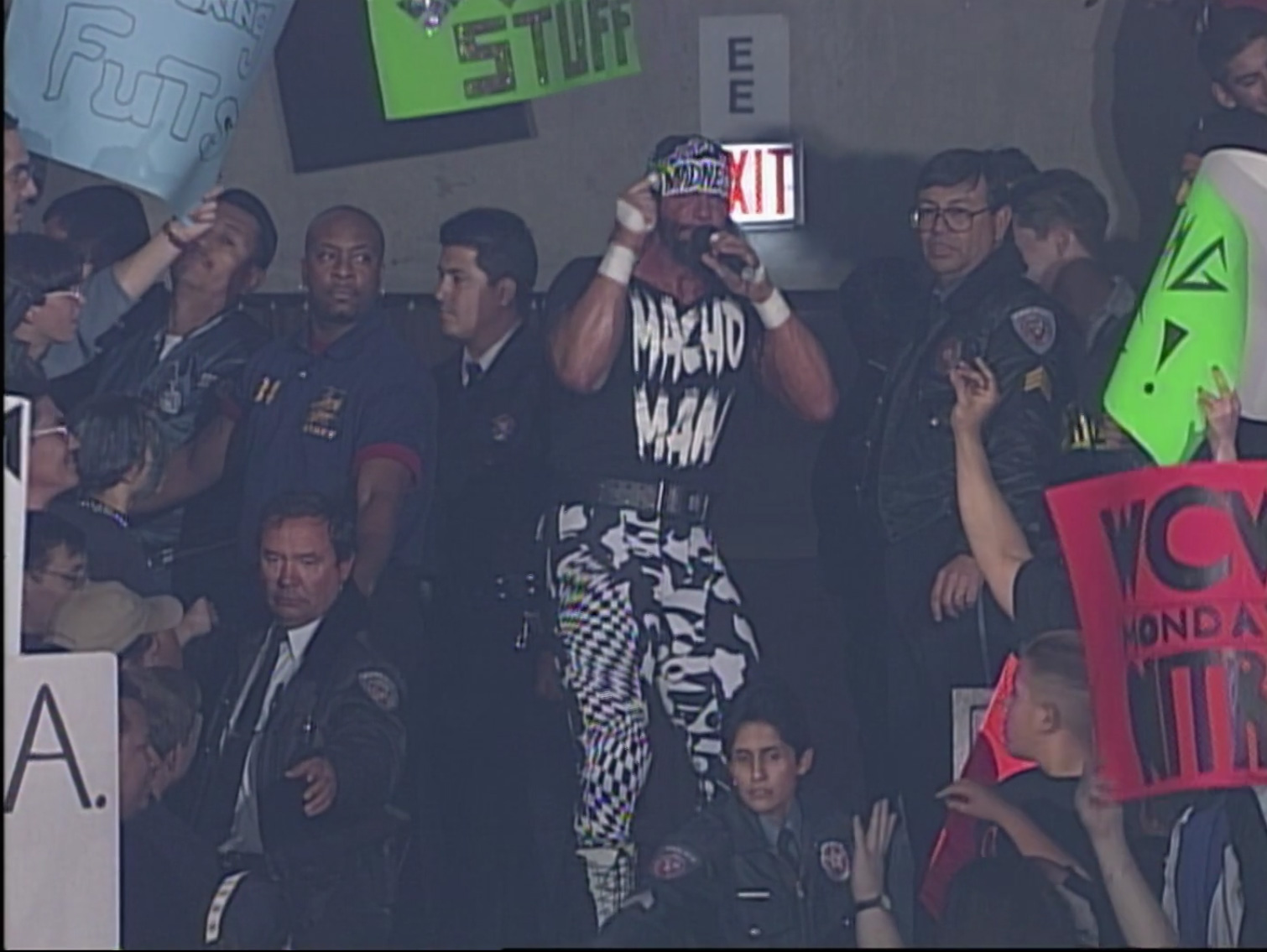 The Nitro Girls dance in the ring wearing black and purple. Hopefully, they wear these colors again in Sactown in two weeks.
Shockingly, the "Living Legend" Larry Zbyszko did not appear for tonight's show.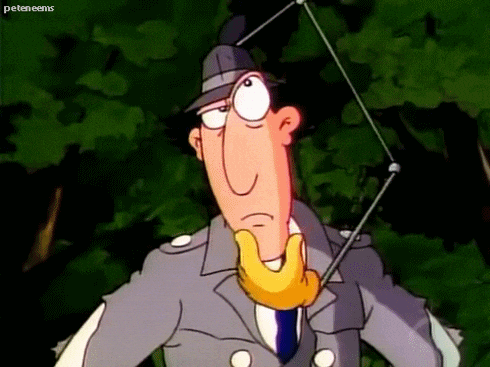 We then revisit Nitro from two weeks ago when Mongo struggled yet lost to the "British Bulldog" Davey Boy Smith. The following week, Mongo and Smith brawl to a double countout.
Match 1: Steve "Mongo" McMichael versus Glacier
Highlights:
Why didn't they complete Glacier's entrance during the video?
When Glacier manhandled Mongo in the corner, Spicolli joined the broadcast table.
Mongo backdropped Glacier who spilled out of the ring.
As Spicolli revealed that he had Zbyszko's bags, Glacier reversed an Irish whip but got punted.
Mongo then attempted a double axe handle, but Glacier countered with a guillotine across the top rope for 2.
After he suplexed Mongo, Glacier mounted the second turnbuckle.
He leaped but ate a back elbow.
While Mongo landed a pair of forearms, he followed with a pair of three-point stance tackles.
He then delivered a tombstone and pinned Glacier.
As a result, Mongo won in 4:08.
Rating: ½*
Summary: Showcase match for Mongo.
Immediately following the match, Mortis storms the ring to attack Mongo. He supplies Mongo with a side-Russian leg sweep while James Vandenberg cackles in glee. As Mongo returns to his feet, he grabs Vandenberg and CLOBBERS him. He then tombstones Mortis much to the delight of the El Paso faithful. Upon taking the microphone, Mongo cuts a quick promo on Smith.
Nitro is sponsored by Valvoline.
While Spicolli holds Zbyszko's bags including a Haliburton, he's "unsure" of Zbyszko's whereabouts.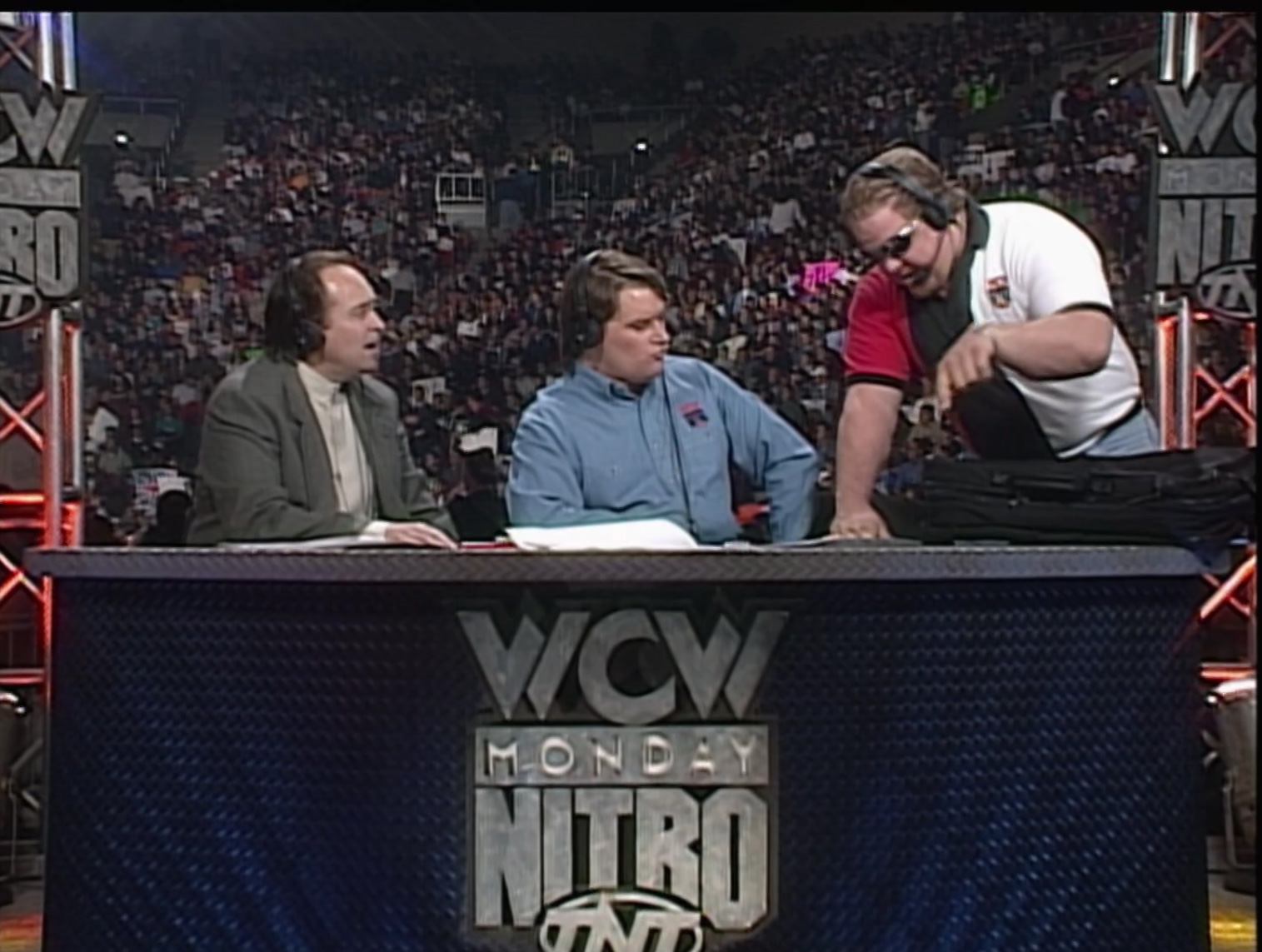 Match 2: Konnan (w/ Vincent) versus Norman Smiley
Highlights:
This match marked Smiley's WCW debut.
As Smiley dropkicked him twice, Konnan sought refuge outside the ring.
Konnan returned, but Smiley gave him a cross corner whip.
When Konnan leaped to the second turnbuckle, he somersaulted down to the mat and almost DECAPTITATED Smiley with a lariat. Vicious!
That woke up the slumbering El Paso faithful!
After providing Smiley with a seated dropkick, Konnan tied him up like a pretzel. Pass the mustard!
He then PLANTED Smiley with a DDT, and the El Paso faithful appreciated the Latino star.
While Smiley reversed a cross corner whip, he ate boot on his follow-through.
He then hooked a Northern Lights suplex for 2.
As Konnan reversed an Irish whip, he leapfrogged Smiley.
Speaking of Smiley, he countered a monkey flip with a rollup for 2.
Konnan reversed the rollup and got 2.
When Smiley secured a takedown, he got 2.
Konnan then hit a 187 and trapped Smiley in a Tequila Sunrise.
After Smiley submitted, Konnan won in 4:38.
Rating: *
Summary: Showcase match for Konnan.
At the entrance, Tenay interviews Brad Dillon of General Motors Motorsports. Brad announces that Lance Hooper will drive the #23 Pontiac Grand Prix in the Busch Grand Nationals for WCW. Back in '98, this gets a 90-second spot on Nitro. If it were today, this announcement would lie solely on their web site.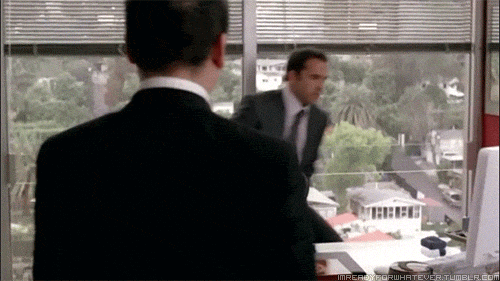 Nitro Girls emerge through the entrance, and three of them dance in red and white. Go Wolfpack! Meanwhile, Schiavone shills the Nitro Party contest.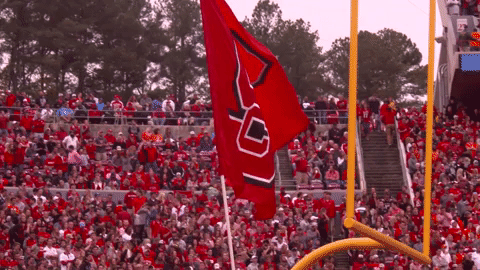 Prior to the next match, referee Nick Patrick stands in the ring. However, Chairman of the WCW Executive Committee JJ Dillon informs Patrick of his current suspension and asks him to leave. As Patrick proclaims innocence, he illustrates his loyalty to WCW but also subtly bemoans Dillon's WWF days. He then warns Dillon of a lawsuit, but Dillon ejects him from the ring.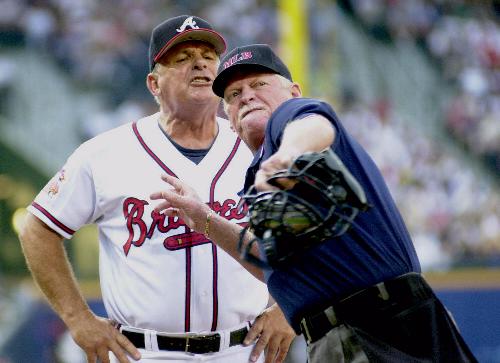 Match 3: Disco Inferno versus Yuji Nagata (w/ Sonny Onoo)
Highlights:
Onoo distracted Disco, so Nagata attacked Disco from behind. SNEAKY!
As he unleashed a series of kicks, Nagata followed with a belly-to-back suplex.
Nagata then attempted a Nagata lock, but Disco made the ropes.
When Disco rebounded with a swinging neckbreaker, he got 2.
Nagata gave Disco a cross corner whip but ate a back elbow on his follow-through.
After Disco mounted the second turnbuckle, he leaped, but Nagata blocked a double axe handle.
Nagata then delivered an exploder suplex and followed with an abisegeri for 2.
While Nagata reversed an Irish whip, he hit an overhead belly-to-belly suplex.
He then went for the Nagata lock, but Onoo jumped on the apron to tell him otherwise.
As he slammed Disco, Nagata mounted the second turnbuckle but missed a fist drop.
Disco then provided him with a Chartbuster.
1-2-3.
Disco won in 2:58.
Rating: **
Summary: While Nagata brought the workrate, Disco's on a winning streak, and the El Paso faithful LOVE it. Of course, copying Stone Cold Steve Austin's finishing move has NOTHING to do with it.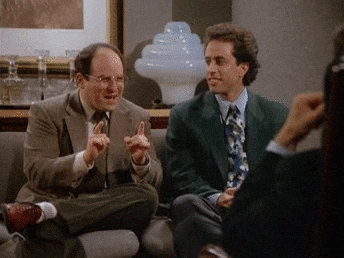 After the match, La Parka hits the ring with a chair and WHACKS Disco in the back with it. In true La Parka-style, he struts and dances with the chair. A confused Nagata asks Onoo what the deal is, and La Parka SMASHES the chair into his back.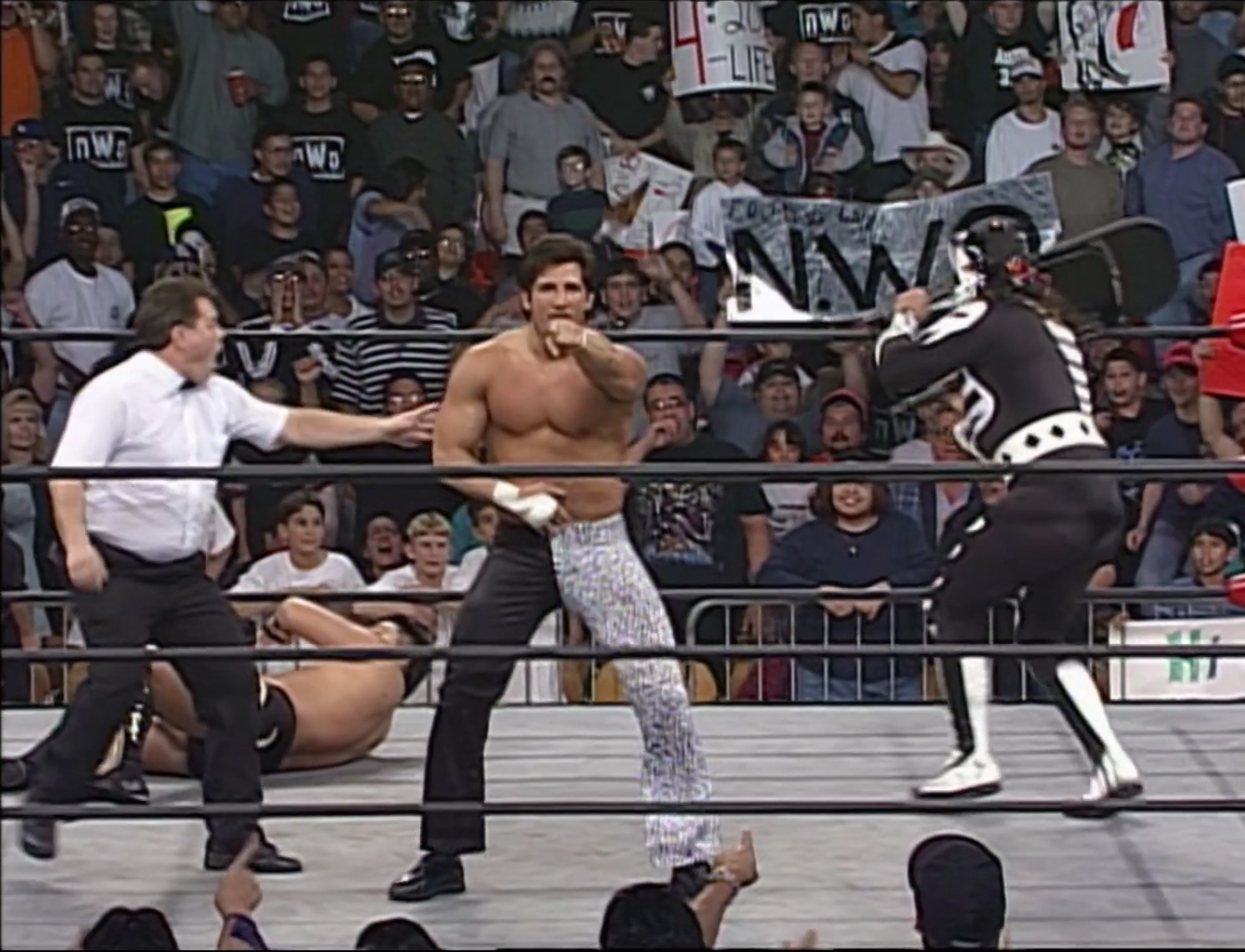 Behind a missing promo for the Savage/Luger matchup at the PPV, Tenay interviews the "Total Package" Lex Luger at the entrance. Luger is "sick and tired" of Hogan and Savage and shills the PPV main event. Although he'd love for them to "beat each other into a bloody pulp," he's got his gear on to clean up the remains.
HOUR #2!
Match 4: Eddie Guerrero & "Lionheart" Chris Jericho versus Dean Malenko & Chavo Guerrero, Jr.
Highlights:
An extremely LOUD "Ed-die" chant emanated from the El Paso faithful.
As Eddie ambushed him, he tossed Chavo to the floor.
Eddie then joined him, but Chavo reversed an Irish whip sending Eddie back-first into the steel railing.
When Eddie reversed an Irish whip, he attempted a tilt-a-whirl backbreaker.
On the other hand, Chavo escaped and delivered one of his own.
Chavo then leapfrogged Eddie and followed with a back drop.
After Chavo dropkicked Eddie, Jericho tagged in while wearing the Cruiserweight title belt.
The El Paso faithful expressed their disdain for Jericho, but Chavo leapfrogged him.
While Chavo took Jericho down with a flying headscissors, the El Paso faithful rejoiced.
Jericho then reversed a cross corner whip but came up empty on his follow-through.
As Chavo hit a springboard bulldog on Jericho, Malenko tagged in and scored with a spinning heel kick.
Malenko then gave Jericho a cross corner whip but ate boot on his follow-through.
When Jericho mounted the second turnbuckle, he attempted a missile dropkick.
Instead, Malenko caught him by the legs and hooked a Texas Cloverleaf.
Eddie then mounted the top turnbuckle and missile-dropkicked Malenko to break the hold.
After Eddie tagged in, he launched a flying back elbow to Malenko.
He then trapped Malenko in a Jericho-assisted abdominal stretch, but Malenko escaped.
While Eddie clotheslined Malenko, Jericho tagged in, and he and Eddie double-shoulder-blocked Malenko for 2.
Jericho then suplexed Malenko and displayed an arrogant cover.
As Eddie tagged in, Jericho slammed Malenko, and Eddie landed a springboard somersault senton.
Jericho tagged in and delivered a springboard splash for 2.
When Malenko rebounded with his own suplex, Eddie snuck in with a springboard leg drop. Clever!
Eddie tagged in, and he and Jericho broke the wishbone on Malenko. OUCH!
After Malenko reversed an Irish whip, he leapfrogged Eddie and launched him into a guillotine on the top rope.
He then secured a belly-to-back suplex, but both wrestlers were down on the mat.
While Jericho tagged in, he executed a double underhook backbreaker on Malenko for 2.
He then slammed Malenko but missed a Lionsault.
Hot tag Chavo.
As Chavomania ran wild for about sixty seconds, Eddie and Jericho stomped a mudhole in him.
Malenko then caught Eddie with a knee to the back, and Chavo hit a release German suplex to Jericho.
With both Malenko and Eddie on the apron, Chavo mounted the top turnbuckle.
Eddie thwarted his effort by crashing him down to the mat.
When Jericho applied a LionTamer, Chavo submitted.
Jericho and Guerrero won in 9:02.
Rating: ****
Summary: Superb match with Eddie basking in the glow of his hometown fans. Great work, gentlemen!
TV Rating: 4.3
Video featuring the Steiners airs.
Match 5: Juventud Guerrera versus El Dandy
Highlights:
Dandy monkey-flipped him, but Guererra landed on his feet.
When he rattled off a huracanrana, Guerrera got vaulted to the apron.
Dandy joined him, but Guerrera vaulted him over the ring post and down to the floor.
As Guerrera mounted the top turnbuckle, he delivered a cross body block.
Dandy then tried to ram him, but Guerrera made him HIT THE POLE.
Back in the ring, Dandy supplied Guerrera with a knee lift.
Guerrera secured a sunset flip and got 2.
After Dandy countered a huracanrana into a sunset flip, he got 2.
He then attempted la magistral cradle, but Guerrera escaped and got 2.
While Guerrera gave him a cross corner whip, Dandy floated to the apron.
Guerrera then came up empty on his follow-through, so Dandy mounted the top turnbuckle.
When he leaped, Guerrera evaded him and hit a Juvi driver.
He then mounted the top turnbuckle and scored with a 450° splash. Woohoo!
1-2-3.
Guerrera won in 3:40.
Rating: **½
Summary: The lucha portion of the El Paso faithful loved this match, and Guerrera's high-flying was well-received.
TV Rating: 4.3
After the match, Jericho sprints to the ring to ambush Guerrera. He whips Guerrera into the ropes but eats a dropkick. Upon grabbing the microphone, Jericho tells lies like there's no tomorrow. Guerrera also grabs a microphone and speaks Spanish to his Latino brethren among the El Paso faithful. As Jericho tries to "translate," he rightfully states that Guerrera wants a shot at the Cruiserweight title. Wrongfully, he refers to Guerrera as a "flash in the pan" and "one-hit wonder" like Dexy's Midnight Runners. Come on, Eileen, er, I mean Jericho!
Nonetheless, Jericho asks him for collateral ("besides a '68 rusted-out El Camino"). Guerrera states that he has a lot of heart yet offers his mask. Jericho accepts the title versus mask stipulation for their match at the PPV.
Goldberg video airs.
Match 6: Goldberg versus Lord Steven Regal
Highlights:
Tenay called this match "one of the stiffest tests for Goldberg." Let's just see, shall we?
As the El Paso faithful chanted "Gold-berg," their hero countered a waist lock into an ankle lock.
Regal made the ropes immediately and tried to wrestle Goldberg.
Although Goldberg wouldn't sell, he rolled up Regal who grabbed the bottom rope.
Goldberg countered a front face lock into an arm bar and took Regal down with a vicious arm drag.
When Regal tried to secure a wrist lock, Goldberg countered with a belly-to-back suplex.
Regal attempted his own suplex, but Goldberg countered with a swinging neckbreaker. Mind you, a LOT of this stuff isn't crisp whatsoever.
After he launched a flying shoulder block, Goldberg reversed a cross corner whip.
He then landed a spear and finished Regal with a Jackhammer.
1-2-3.
Goldberg won in 5:01.
Rating: *
Summary: This match has historical significance for all the wrong reasons. If you've been following my reflections, Goldberg's matches don't last five minutes. Some don't last sixty seconds. Regal tries to outwrestle Goldberg who has NO CLUE how to wrestle a catch-as-catch-can style. Some folks would say that Regal exposed Goldberg. Simply put, Goldberg is a rookie who understands power wrestling instead of chain wrestling.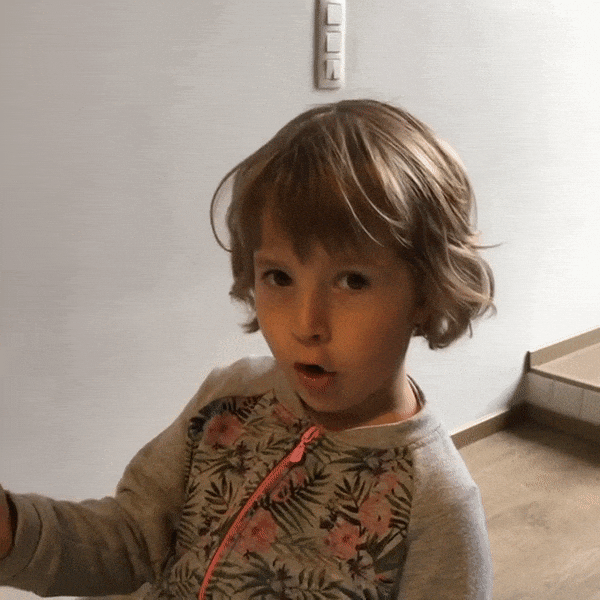 According to Regal's book, he weighs about 280 lbs. and looks "like a badly-made bed" for this match. He relates that Goldberg "apologized" by saying "I'm sorry. I just didn't know what to do out there." On a podcast with Steve Austin, Regal mentions that he wasn't fired for this or on this day. Instead it was "months later" due to being a "mess."
On a podcast with Ross, Goldberg "trusted" the veterans but felt that Regal "took liberties."
HOT TAKE: Internet folklore refers to this match as a "shoot." Regal tries to get Goldberg to fight back, but Goldberg freezes. When you're inexperienced, sometimes you just don't know what to do. Before being terminated, Regal wrestles one more match on WCW Saturday Night with Dave Taylor against the Steiners. As you'd expect, they lose.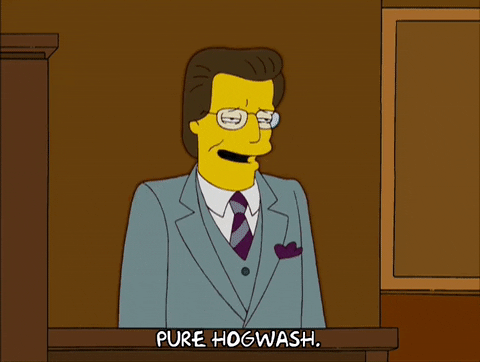 Nitro Girls dance in the aisle wearing black and white. Have THEY joined the nWo?
This week's Nitro Party pack winner is Kip Perkins from Lexington, KY. His video follows.
Match 7: Louie Spicolli versus "Gentleman" Chris Adams
Highlights:
Spicolli brought Regal's bags with him to the ring.
When Spicolli unleashed a dropkick, he gave Adams a cross corner whip but came up empty on his follow-through.
Adams then delivered a belly-to-back suplex while the Flock arrived TOO DAMN LATE. I was going to be nice and say sociably late, but the show's deep into the second hour. Lazy bastards!
Regardless, Adams clotheslined Spicolli and followed with a belly-to-belly suplex for 2.
He then backdropped Spicolli, gave him a cross corner whip, and connected with a superkick.
THAT'S IT! Turn the lights out! It's CURTAINS for Spicolli.
Smartly, Spicolli turned on his front to avoid getting pinned. I'm as shocked as you are, RSG-ites.
He then grabbed Zbyszko's Haliburton and CROWNED Adams as the new King of England. Well, perhaps not.
Anyway, referee Charles Robinson called for the bell to disqualify Spicolli.
Adams won by DQ at 1:56.
Rating: DUD
Summary: More on this story next week, but this was the final match in WCW involving Spicolli.
TV Rating: 4.7
After the match, Spicolli continues to beat down Adams with the Haliburton. Suddenly, Zbyszko FINALLY shows up for work. Why wasn't he fired? Notwithstanding, he chases after Spicolli until Spicolli hightails it backstage. Zbyszko cuts a promo on Spicolli to end the segment.
Video featuring Booker T airs. This is what Booker T has needed to get over in WCW.
Match 8: Saturn versus Ultimo Dragon
Highlights:
When the match began, the El Paso faithful chanted "Lodi sucks."
Dragon gave Saturn a cross corner whip, charged, and vaulted into a headstand.
As he mule-kicked Saturn, Dragon tried to unleash a series of kicks.
Conversely, Saturn countered with a takedown and an STF.
Dragon made the ropes but suffered an overhead belly-to-belly suplex.
After Dragon rebounded with a flying headscissors, he attempted a sunset flip.
Saturn wasn't buying it, so he countered with another overhead belly-to-belly suplex.
While Saturn applied a cross arm breaker, Dragon made the ropes again.
Dragon then countered a slam with an inside cradle for 2.
When Saturn scored with a superkick, he applied a Fujiwara arm bar.
Dragon then landed on his feet after a back drop and delivered a jumping side kick.
As Saturn reversed a cross corner whip, Dragon floated over into a stalemate.
Saturn then mounted the second turnbuckle, but Dragon springboard-dropkicked him.
After he joined Saturn, Dragon launched a super huracanrana. Woohoo!
He then hooked a Dragon sleeper, but Saturn fought out of it.
While Dragon reapplied it, Saturn made the ropes.
Saturn then reversed an Irish whip but fell victim to an Asai moonsault for 2.
When Dragon uncorked a huracanrana, he attempted a suplex.
Saturn blocked it and attempted one of his own.
As Dragon escaped, he secured a Dragon sleeper.
Saturn then flipped Dragon into an inside cradle. Amazing!
1-2-3.
Saturn won in 7:08.
Rating: ***
Summary: Solid match where Saturn knew how to counter most of Dragon's holds.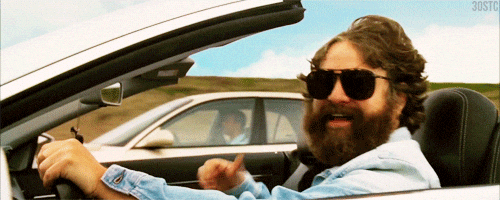 TV Rating: 4.4
HOUR #3!
THUNDER RECAP: DDP retains the US title thanks to Raven and the Flock.
According to Schiavone, Benoit and DDP will have a rematch at the PPV.
Raven enters the ring followed by Booker T. Upon grabbing the microphone, Raven cuts a promo on Benoit. He then turns his attention to Booker T who, according to Raven, has "property belonging to Saturn." After Raven summons the Flock, Sick Boy hits Booker T with a springboard dropkick. He then clotheslines Booker T who sells with a 360°.
Next, Riggs tries to double-team Booker T with Sick Boy, but heel miscommunication ensues. Booker T unleashes a scissors kick to Riggs and flattens Lodi with a forearm. While Kidman takes a turn, he suffers a spinebuster from Booker T. Raven attacks Booker T as the El Paso faithful LOUDLY chants "Raven sucks." Upon taking a back drop from Raven, Booker T displays a Spinaroonie. Woohoo!
Hammer distracts Booker T just enough so that Raven can DDT him. While Raven yells "feel our pain" at Booker T, Saturn hooks the Rings of Saturn upon Booker T.
Video featuring Savage's fallout with the nWo airs.
Match 9: "Hollywood" Hogan (w/ Eric Bischoff) versus "Macho Man" Randy Savage (w/ Elizabeth)
Highlights:
Before Hogan can approach ringside, Savage blindsided him in the aisle.
He then grabbed Bischoff by the hair and WALLOPED him.
When he made Hogan taste the steel railing, both wrestlers used heel tactics to their advantage. It must have tasted like the S.O.B. burger at Toro.
Hogan gave Savage a cross corner whip followed by a corner clothesline.
As he unleashed an Axe Bomber, Hogan followed with an elbow drop for 2.
Savage retaliated with a shot down near Ciudad Juarez, but Hogan returned fire.
After he delivered a belly-to-back suplex, Hogan got 2.
He then slammed Savage and hit another elbow drop as the El Paso faithful chanted "Hogan sucks."
While he tossed Savage to the floor, Hogan joined and made Savage taste the steel railing. Waiter, could you give the hyped-up guy with MADNESS on his torso a AAA burger?
Savage then blocked another tasting and provided Hogan with one. One more thing, waiter…a dulce de leche shake for the guy with the 24" pythons. After all, he needs muscle milk.
When he set Hogan up against the steel railing, Savage mounted the top turnbuckle and leaped.
Hogan evaded him, so Savage BIT IT BIG TIME!
As Hogan grabbed a chair and aimed it at Savage, Elizabeth knocked it loose from his hands. Incredible!
She then distracted Hogan so that Savage could make him HIT THE POLE.
After Savage procured the chair, he CREAMED Hogan's back with it twice.
He then mounted the top turnbuckle again and scored with the big elbow.
While Savage made the cover, Buff Bagwell pulled referee Randy Anderson from the ring.
The nWo stormed the ring and attacked Savage.
Consequently, Savage won by DQ at 7:48.
Rating: **
Summary: If not for fame and Savage's high-flying and the admiration from the El Paso faithful, this match wouldn't rate worth a nickel.
TV Rating: 5.1
After the match, the nWo gangs up on Savage, and Hogan CAVES IN Savage's skull with a chair shot. Hogan then chastises Savage, and the nWo leaves the ring. Right before the commercial break, Savage revives and ambushes Hogan from behind.
Luger approaches the ring, grabs the microphone, and wonders where Savage is. While Elizabeth distracts Luger, Savage slides into the ring and attacks Luger. He guillotines Luger with the top rope, slams him, and mounts the top turnbuckle. Before Savage can deliver a big elbow, Sting emerges and knocks Savage down to the mat.
He then grabs Savage and makes him taste the steel railing. It must have tasted like the Lockjaw at Wind Daddy's. Afterward, he rams Savage back-first into the steel railing. He then sets Savage up for the Scorpion Death drop, and the nWo re-emerges. Sting PLANTS Savage with it, and Hogan slowly makes his way into the ring.
Unfathomably, a large net falls from the ceiling trapping both Luger and Sting. That allows the nWo to attack full force upon our trapped heroes. How dastardly!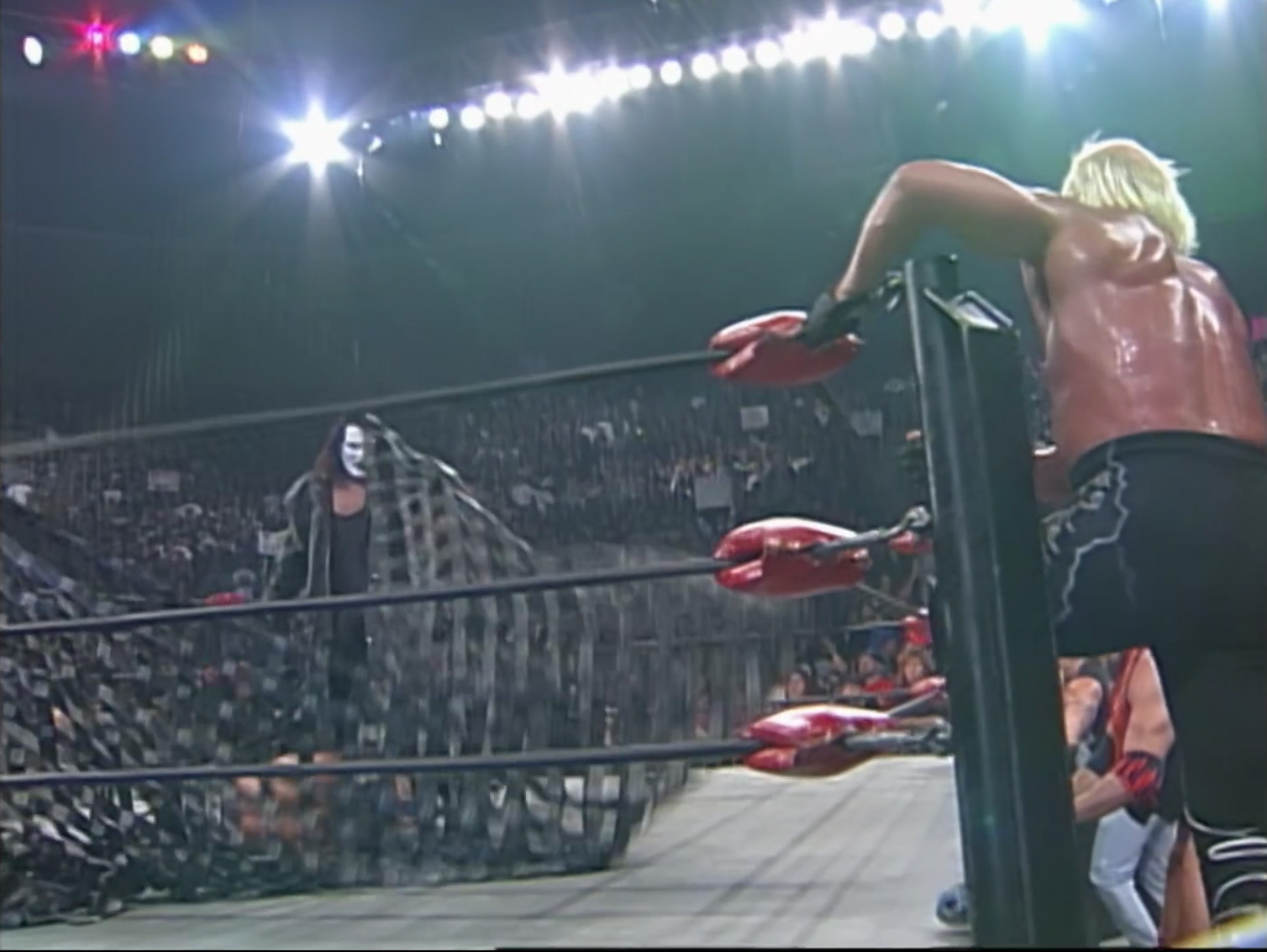 Nitro is sponsored by the movie Dark City. Never heard of it. After careful research, Rufus Sewell plays the main character, yet I believe I've only seen him in The Man in the High Castle. Out of respect for those who may be offended, I will not post a picture of Sewell in costume for the aforementioned TV show.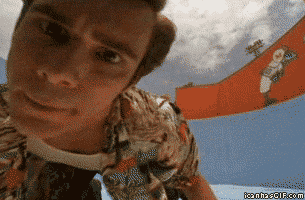 At the entrance, the Nitro Girls dance in black and white. Get some new costumes!
Prior to the main event, we revisit last week's episode when Scott didn't tag in Rick yet won the match. Next, we revisit Thunder while DiBiase tries to keep the peace between the Steiners.
Of course, Hall performs his survey, and El Paso is undoubtedly nWo country. Nash throws a shout-out to his "boy-at-home" Syxx and wishes him a speedy recovery.
Match 10 for the WCW World tag team titles: The Outsiders (champions) versus the Steiners (w/ Ted DiBiase)
Highlights:
What? No Buffer?
Rick uncorked a Steinerline to Hall and followed with an elbow drop for 2.
As Scott tagged in, Hall reversed an Irish whip and chokeslammed him.
Scott rebounded with an overhead belly-to-belly suplex and LEVELED Nash on the apron.
When Hall clotheslined Scott, Nash tagged in and manhandled Scott.
Hall tagged in and delivered a fallaway slam to Scott.
After Nash tagged in, he supplied Scott with a running guillotine.
He then hit a big boot to Scott and tagged in Hall.
While Hall applied an abdominal stretch, he took Scott down and paint-brushed him.
Nash tagged in and provided Scott with a sidewalk slam for 2.
As Nash teased a jackknife powerbomb, he landed an elbow smash instead.
Hall tagged in, gave Scott a cross corner whip, and followed with a corner clothesline.
When Scott rebounded with a double underhook powerbomb, both wrestlers were down on the mat.
Although Scott told his brother "I got him," Hall used momentum to send Scott directly into Rick.
Referee Randy Anderson signaled that a tag was made, yet Nash came in and clotheslined Scott.
After Rick mounted the top turnbuckle, he connected with a top rope bulldog to Hall.
1-2-3.
WE HAVE NEW CHAMPIONS!
Steiners won at 7:11. Slurpees for everyone!
Rating: **½
Summary: Despite all of the differences and arguments between them, the Steiners are once again World tag team champions.
TV Rating: 4.3
After the match, Rick celebrates with the belts, and Scott ultimately hugs him. Aw.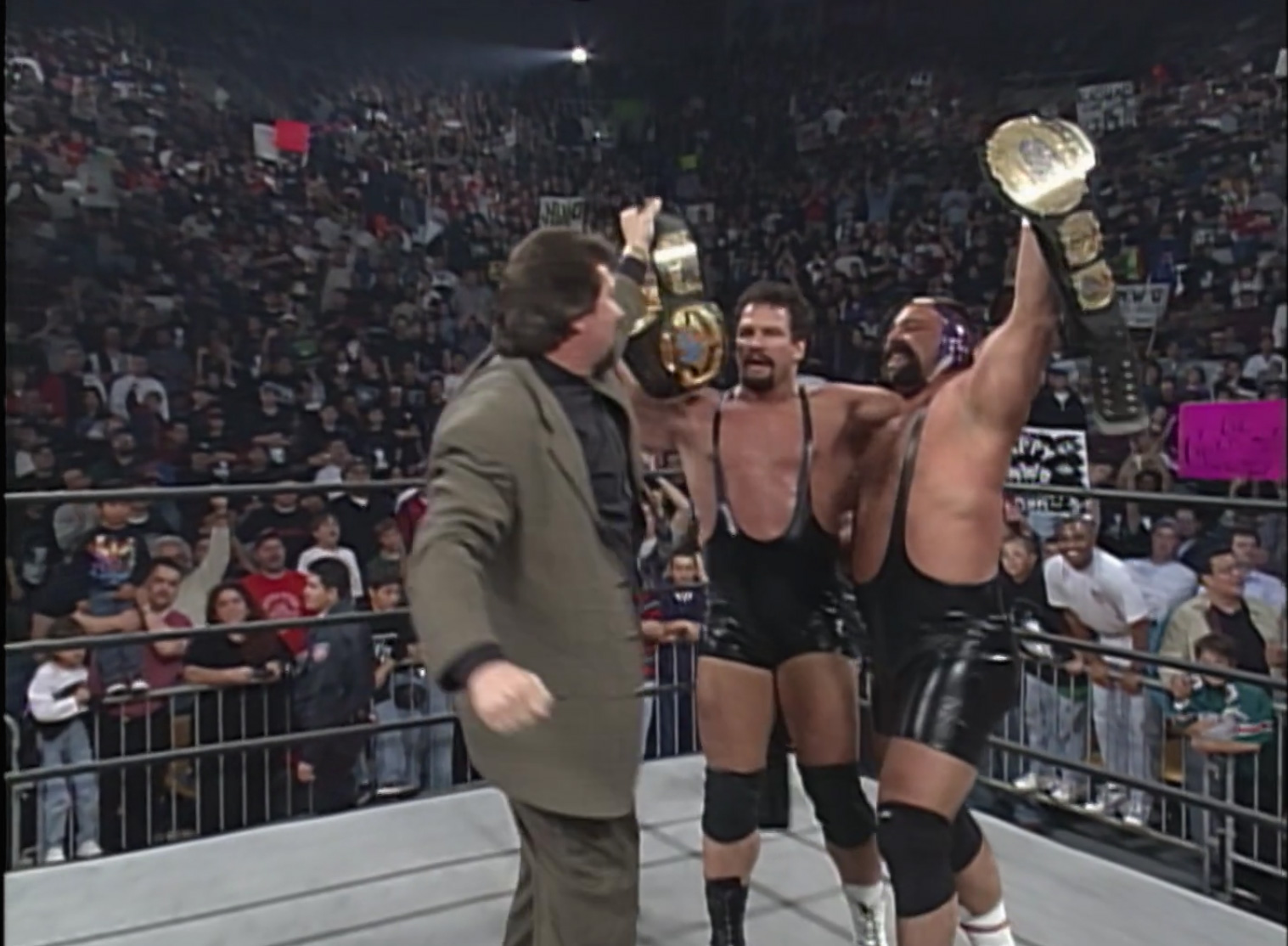 Conclusion: First, in case you didn't already know, February is sweeps month for TV networks. That means that they're going to pull out all of the stops to garner ratings for the sake of advertising dollars. In Nitro's case, they spared no expense to capture and maintain a high TV rating for all segments.
Second, top to bottom this is a stacked Nitro episode that didn't give the wrestling audience an opportunity to tune into RAW. While some of the matches lacked pure wrestling enticement, they contained excitement either through star power or storyline. What's on RAW is WAR?
Final TV Rating: 4.6
Stay tuned for RAW Is WAR 02-09-98!
Comments? Suggestions? Send them to me at rsg@rockstargary.com and follow me on Twitter (@rockstargary202).
Custom Search