WELCOME TO ROCK STAR GARY REFLECTIONS!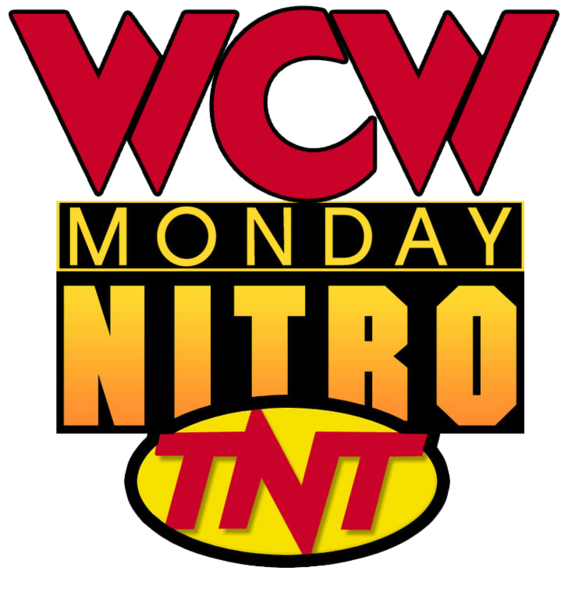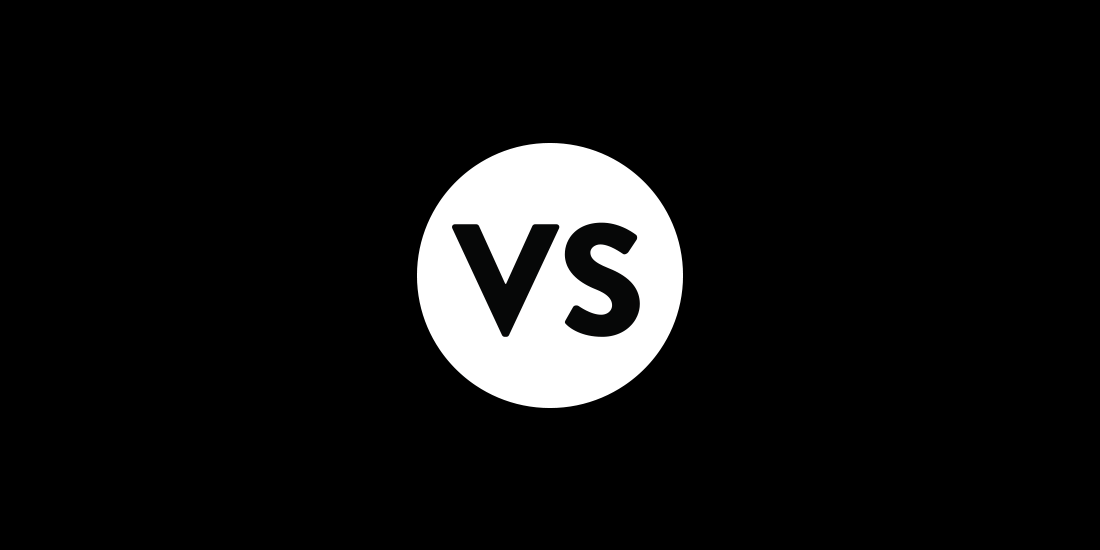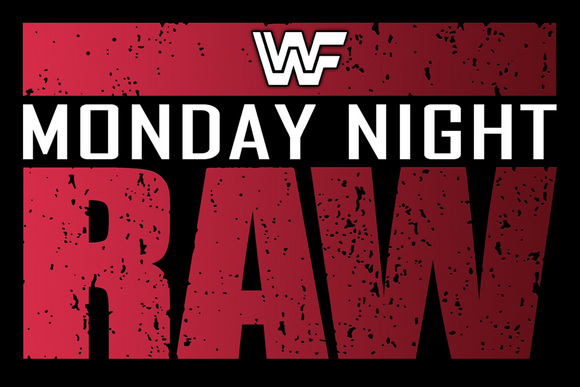 WCW Monday Nitro
Live from Salem, VA
Airdate: November 27, 1995
Attendance: 5,000 (3,000 paid)
Hosted by Eric Bischoff, Bobby "The Brain" Heenan, and Steve "Mongo" McMichael
Opening montage.
We see a replay from Hogan's first interview at World War III where Hogan burned his black attire and wore the red and yellow instead. There went his brief heel turn, folks. He'll be a good guy forever just like John Cena!
Match 1 for the WCW TV title: Johnny B. Badd (champion w/ the Diamond Doll) versus Diamond Dallas Page
Highlights:
Badd had his Badd blaster back. The Diamond Doll did the honors and shot it off. Don't even think those nasty thoughts!
DDP brought a bouquet of red roses to the ring.
Pancake by DDP.
The Diamond Doll pulled a chain out of the rose bouquet.
Tilt-a-whirl sidewalk slam by Page.
Headscissors by Badd.
DDP called for the chain, but the Doll tossed it between his legs to Badd.
Badd lowered the boom on DDP, hid the foreign object, and got the pin.
Rating: *
Summary: More angle than match here as the camera angle was shot over the Diamond Doll's shoulder.
"Mean" Gene Okerlund stands by the entrance and interviews the Taskmaster and Jimmy Hart. The Taskmaster takes Hart to task about the allegiance between Luger and Sting. Mutiny in the Dungeon, perhaps?
Match 2: Bull Nakano and Akira Hokuto (w/ Sonny Onoo) versus Cutie Suzuki and Mayumi Ozaki
Highlights:
Wait a minute? Isn't there a women's tag match on RAW? Very sneaky, WCW!
Return match from last night's PPV.
Hokuto charged her opponents but received a double clothesline.
Standing choke from Hokuto to Ozaki.
Splash by Nakano.
Modified top rope bulldog from Ozaki to Hokuto.
Dragon suplex from Suzuki to Hokuto. Nice!
Hokuto countered a cross body block with a fallaway slam.
Nakano mounted the top turnbuckle but missed the guillotine leg drop.
Victory roll by Suzuki to Nakano.
Both Suzuki and Ozaki mounted the top turnbuckle and delivered a double stomp to Nakano. That's FIVE double stomps in two nights for Nakano. OUCH!
Nakano countered the double suplex with one of her own.
Hokuto mounted the top turnbuckle and splashed both women.
Vicious powerbomb from Hokuto to Ozaki who almost landed on her head.
Huracanrana from Ozaki to Hokuto. She then trapped the legs similar to Rey Mysterio, Jr. I bet she watched November to Remember and swiped it from him.
Northern Lights suplex by Hokuto to Suzuki.
Sunset flip from Suzuki to Nakano resulted in a SQUISH!
Double dropkick from Suzuki and Ozaki knocked Nakano down from the second turnbuckle.
With Suzuki, Ozaki, and Nakano on the floor, Hokuto mounted the top turnbuckle and hit a somersault plancha onto her partner. Oops! Nakano legitimately hurt her knee here.
Back in the ring Nakano gave her opponents a double clothesline.
Hokuto mounted the top turnbuckle and hit a missile dropkick to both women.
Fisherman's buster that took Suzuki's head OFF got the pin for Hokuto.
Rating: ***1/2
Summary: Wow! While this match was a compact version of last night's spectacle it was just as good. Check this out!
On WCW Saturday Night Sting faces Kurasawa. Dean Malenko and the American Males will also be in action. Last, but certainly not least, "Hacksaw" Jim Duggan faces VK Wallstreet.
Match 3: Hulk Hogan versus Hugh Morrus
Highlights:
Morrus missed an elbow drop.
Axe bomber by Hogan.
Clothesline in the corner.
After receiving a cross-corner whip Morrus mounted the second turnbuckle and hit a flying clothesline to CHEERS. WCW fans made me so proud.
Morrus mounted the top turnbuckle and hit the No Laughing Matter (moonsault).
Hulk-up time!
Big boot.
Leg drop.
Hogan won.
Rating: **
Summary: Good showcase of Morrus here, but he should have received a showcase win on Nitro prior to facing Hogan here. To the non-WCW Saturday Night fan he would seem like a newcomer without any track record.
Gene interviews the NEW WCW World champion Randy Savage! Hogan interrupts and states his case for World War III. The replay of the ending of the battle royal is shown, but before the very ending is shown the video cuts out. Running from the back through the entrance the Giant nails Hogan then chokeslams Savage ON THE CONCRETE FLOOR! Someone call a doctor! That or get the spatula!
Giant tosses Hogan into the ring and clobbers him until Sting arrives. Hogan brandishes a chair and wallops the Giant four times! After Hogan hits referee Randy Eller with a back elbow he chases after the Giant on the floor. Chair shots five through ten chase the Giant down the aisle. Sting and Hogan then tend to the fallen Macho Man.
Match 4: Sting and "The Total Package" Lex Luger versus "The Enforcer" Arn Anderson and "Flyin'" Brian Pillman
Highlights:
After a knee to the back by Pillman Arn delivered the spinebuster to Sting.
Sting delivered his version of the bulldog to both Arn and Pillman.
Stereo gorilla press slams to the Horsemen.
A double noggin-knocker sent Pillman off the apron into the steel railing. It must have tasted like the low country boil at Billy's Barn.
Meanwhile back in the ring Luger destroyed Arn with his loaded forearm.
Stinger splash.
Scorpion death lock.
Pillman mounted the top rope, but Luger pushed him off…
…directly into Sting! What's up with that?
Inverted atomic drop by Arn to Sting.
Due to distraction from Pillman Luger wasn't available for a tag from Sting. Hmmm.
Clothesline in the corner by Luger to Arn.
Rollup by Sting to Pillman got the pin.
Rating: ***
Summary: While the match wasn't technically great the story being told was illustrated properly.
After the match Ric Flair runs out and pulls Luger down from the apron. He then rams Luger into the ring post. After tossing Luger back into the ring Pillman splashes Luger with Flair holding Luger's legs. After sending referee Nick Patrick into the middle of next week Flair slaps the figure-four leg lock on Sting. Hogan runs in to save his friends, no-sells a chop from Flair, and nails him a few times before the Horsemen head for higher ground.
With Luger, Sting, and Hogan in the ring Hogan catches Luger before he exits and wants to hammer him; however, Sting stops him.
Catch an update for Starrcade on WCW Saturday Night!
Conclusion: Since Nitro was in Horsemen country the partisan crowd got a glimpse of how dastardly the Horsemen truly were. The women's tag match and the main event (along with the events leading up to it) were the best parts of the show. I wonder how it stacked up against RAW.
TV Rating: 2.30
WWF Monday Night RAW
Taped from Richmond, VA
Airdate: November 27, 1995 (taped 11/20)
Attendance: 4,500
Hosted by Vince McMahon and Jerry "The King" Lawler
We see the ending of last week's show as Shawn Michaels collapsed. Vince uses this piece as a reminder of how real some injuries are and implies not to try this at home.
Opening montage.
Match 1: Ahmed Johnson versus Rad Radford
Highlights:
Short-arm back elbow by Johnson.
Right hand by Johnson sent Radford over the top rope to the floor.
Meanwhile Bob Backlund is campaigning for President in the stands.
To prove that the show is taped the same guys from last week show the "Bodydonnas Fan Club" posters on camera.
Short-arm clothesline by Johnson.
Axe kick.
Bicycle kick.
Spinebuster.
Pearl River plunge.
Johnson won.
Rating: DUD
Summary: It was pretty obvious that Spicolli was leading Johnson through the match. Johnson's domination continues.
Lawler interviews Johnson at ringside. While Johnson takes exception to Lawler's questioning Dean Douglas interrupts. Johnson challenges Douglas right here and now. Before Douglas can enter the ring the referees prevent him from doing so. These two will compete against one another at IYH V. Interestingly Douglas would injure his back in the week between when this show was taped and when it aired which didn't sit well with many in the WWF.
WWF World Tour de Force:
Tuesday (11/28): Wheeling, WV (Oh, so THAT'S why Nitro went to the Shenandoah Valley after WWIII.)
Wednesday (11/29): Youngstown, OH
Thursday (11/30); Canton, OH
Friday (12/1): Cleveland, OH
Saturday (12/2): Fort Wayne, IN
While Lawler takes time-out for Twix (king-size), Vince narrates a video package about Michaels. He asks the question of "did he return too soon?" and mentions post-concussion syndrome. Highlights of Michaels' selling of the Razor's Edge, Sid powerbomb, and Yokozuna leg drop are shown as well as his participation in last week's match with Owen. According to Vince, Michaels will be out of action for a while but WILL RETURN SOON.
Prior to the women's tag match Barry Didinsky shills the Bret t-shirt for $20!
Match 2: Alundra Blayze and Kyoko Inoue versus Aja Kong and Tomoko Watanabe
Highlights:
Double dropkick by Blayze and Inoue to Kong. Now THEY think they're Ricky and Robert?
While Vince insults her physique Kong delivered a clothesline in the corner to Inoue.
Splash by Kong.
Springboard cross body block by Watanabe missed.
Surfboard by Inoue.
Blayze flip.
Series of kicks by Kong to Inoue.
Delayed vertical suplex.
After a commercial break Watanabe leaped from the top rope but missed Inoue.
Clothesline by Inoue to Watanabe.
Another for Kong.
Inoue ran up to the top turnbuckle and delivered a flying back elbow. You don't see that every day!
Watanabe successfully connected with a springboard cross body for 1.
She then mounted the top turnbuckle, but Inoue brought her down the hard way with an arm drag.
Enziguri by Blayze to Kong.
Dropkick from the second turnbuckle by Blayze.
Make that 2.
A third one missed.
After Watanabe slammed Blayze Kong mounted the second turnbuckle but missed the splash.
Clothesline #3 for Inoue to Kong.
Powerbomb attempt by Inoue blocked by Kong.
Inoue ducked a palm strike by Kong.
Nasty overhead suplex by Kong to Inoue.
Uraken by Kong sent Inoue into 1996.
Kong and Watanabe won.
Rating: **
Summary: This match was nowhere as good as the elimination match at Survivor Series. In fact the future of the WWF Women's division may be bleak.
We see highlights of the aftermath of the WWF title match at Survivor Series where Diesel went apeshit on Bret and several referees. We also see Diesel's spiel from last week.
Holy 1987, Batman! Brother Love returns to the WWF! To say Love's gimmick is rather dated would be an understatement. He interviews WWF champion Bret "Hitman" Hart and tries to stir the pot between Hart and Undertaker. The finish to the main event of Summerslam '92 is shown, and Bret wants to even up the series between Smith and himself. At the tail end of the interview Backlund runs in and applies the cross-face chicken wing to Bret. Trying to make Backlund relevant again? Stop the madness, Vince!
RAW is brought to you by Tyco R/C Maximum Heat and Milky Way.
Henry Godwinn' s back at his Arkansas farm by the pig pen preparing for his hog pen match at IYH V. This past Saturday at MSG ring announcer Howard Finkel got slopped. I hope he got reimbursed for a new tuxedo.
Match 3: Hunter Hearst Helmsley versus John Crystal
Highlights:
Rating: DUD
Summary: This was 90 seconds of nonsense. Where's Godwinn to chase him around?
Also on the In Your House V PPV, Razor Ramon and Marty Jannetty will team up to face Sid and the 1-2-3 Kid.
Pre-taped interview segment with Jim Cornette and Owen. The latter takes credit for putting HBK out of action. Atta boy!
Next week Dean Douglas gets another crack at the Intercontinental title versus Razor Ramon.
Match 4: The Undertaker (w/ Paul Bearer) versus Kama (w/ the "Million Dollar Man" Ted DiBiase)
Highlights:
Kama came out to the ring on crutches.
DiBiase informed the audience that Kama is injured and named a substitute—Sir Mo.
Rating: NONE
REAL Match 4: The Undertaker (w/ Paul Bearer) versus Sir Mo
Highlights:
Taste that, ladies and gentlemen? That would be your bait and switch for the evening. I hope you enjoy your meal. Bon appetit.
When the Undertaker came off the ropes DiBiase tried to trip him.
Seeing the distraction Mo clotheslined the Undertaker over the top rope to the floor.
Having landed on his feet the Undertaker grabbed DiBiase by the throat until Kama nailed him from behind.
A-ha! It was all a ruse! Kama is fine!
Mo's strategy backfired as he tried to hit the Undertaker in the face, but with the metal mask covering it Mo hurt his hand in the process.
After giving Mo a cross-corner whip the Undertaker laid him out with a big boot.
Flying clothesline by the Undertaker.
He then left the ring, nailed Kama, and rammed him into the steel steps.
Chokeslam to Mo.
1-2-3.
Rating: DUD
Summary: This was the main event? Seriously? What's on Nitro?
After the match Mabel made his way to the ring. Before Mabel can steal the golden chain that used to be the urn, the Undertaker reclaims it. Yokozuna waddles down to the ring. After the Undertaker gives the chain to Paul Bearer, Mabel wallops Bearer and steals the chain. Seriously, again? As fast as Mabel can run he escapes by hightailing it to the back.
Next week Marty Jannetty will face Sid, and Razor Ramon will defend the Intercontinental title against Dean Douglas.
Conclusion: Utter dreck. I cannot believe the WWF thought they could trot this stuff out against Nitro. What were they thinking?
TV Rating: 2.50
Who won? You've got to be kidding me, right? The previously mentioned utter dreck beat Nitro. What that means is that the Shawn Michaels story along with the bait-and-switch main event worked against a more entertaining Nitro.
Since nothing was announced for Nitro next week I can only hope they counterprogram better than they did this week. We shall see.
See you next time for the Monday Night War week 13!
Comments? Suggestions? Send them to me at rsg@rockstargary.com and follow me on Twitter (@rockstargary202).
Custom Search