WELCOME TO ROCK STAR GARY REFLECTIONS!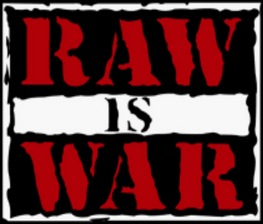 WWF Monday Night RAW 01-26-98
Taped from Davis, CA
Airdate: January 26, 1998 (taped 01/20)
Attendance: 5,926
Hosted by Jim Ross, Michael Cole, Kevin Kelly, & Jerry "The King" Lawler
Can Owen dethrone HHH for the European title? How will the WWF capitalize on the Austin-Tyson hoopla? What's new with Goldust and Luna? Let's find out!
To toot its own horn, snippets from several TV and print media of the Tyson-Austin confrontation from last week are shown. Will Tyson be a special guest referee or fight Austin at WrestleMania XIV?
Opening montage.
Match 1: Mark Henry (w/ the Nation of Domination) versus Ken Shamrock (w/ Ahmed Johnson & Disciples of Apocalypse)
Highlights:
Since there will be an eight-man tag at the next PPV, let's involve them all here.
Henry guillotined Shamrock while Shamrock's hometown faithful chanted "Rocky sucks." I guess he's not a big hometown hero.
When Henry powerslammed him, he got 2.
He then delivered a backbreaker and applied a bear hug.
As Shamrock escaped, Henry slammed him and reapplied a bear hug.
Shamrock then attempted a cross body block, but Henry caught him and provided another backbreaker.
After Henry applied the bear hug again, Shamrock escaped and rebounded with a spinning heel kick.
He then hooked a belly-to-belly suplex, and all chaos broke loose with both factions.
Due to the Rock's hitting him first, Shamrock won by disqualification at 3:19.
Rating: *
Summary: Ross' apology for Henry's lack of technical prowess didn't overshadow Henry's power psychology that held this dreck together.
TV Rating: 3.9
Video airs featuring the Undertaker-Kane saga. Following the blazing casket at Royal Rumble '98, Undertaker (obviously) wasn't inside it.
WWF REWIND: Shawn Michaels impersonates Undertaker last week on RAW is WAR.
Prior to the next match, we get pre-recorded comments from Windham and Jarrett. Windham refers to Bradshaw as "Yosemite Sam."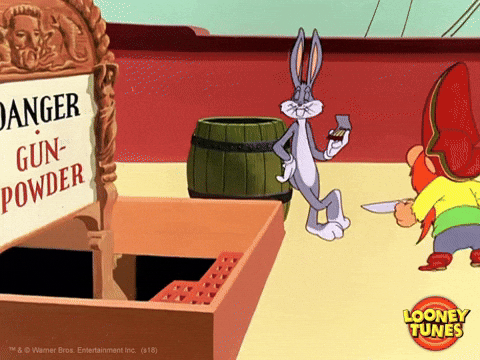 Match 2: The Road Warriors versus Jeff Jarrett & Barry Windham (w/ the Rock'n'Roll Express & Jim Cornette)
Highlights:
If it was 1988, this match would be the main event. Unfortunately, it's 1998, so it's midcard fodder.
Cornette joined the broadcast table for this match.
As Animal delivered a flying shoulder block, he unleashed a series of clotheslines to Windham.
Tags were exchanged on both sides, and Hawk supplied Jarrett with a hangman's neckbreaker.
When Jarrett dropkicked Hawk, he followed with a running guillotine.
Hawk no-sold it and gorilla-press-slammed Jarrett.
After Hawk clotheslined Jarrett, Robert Gibson got up on the apron to distract referee Tim White.
Jarrett then reversed a cross corner whip but came up empty on his follow-through.
While White was distracted, Windham nailed Hawk from the apron. SNEAKY!
Windham tagged in and slammed Hawk.
As he landed an elbow drop, Windham got 2.
Jarrett tagged in, suplexed Hawk, and got another 2.
When Hawk reversed an Irish whip, Jarrett attempted a sunset flip but ate a knuckle sandwich.
Windham tagged in and suplexed Hawk.
After Jarrett tagged in, he scored with an elbow drop.
He then gave Hawk a cross corner whip, but a meeting of the minds put both wrestlers down.
Hot tag Animal.
While Animal supplied Windham with a belly-to-back suplex, he clotheslined Jarrett.
He then powerslammed Windham for 2.
With all four wrestlers in the ring, Hawk slammed Jarrett and followed with a fist drop.
Hawk then mounted the top turnbuckle and delivered a flying clothesline.
As Windham piledrove Animal, Hawk fell for the trap laid by the Rock'n'Roll Express.
Cornette then tossed Windham his tennis racquet, and Windham UNLOADED on Animal with it. I swear it sounded like a California redwood being chopped down.
1-2-3.
Windham and Jarrett won at 5:04.
Rating: **½
Summary: Southern-fried 80s-style tag wrestling match which, while entertaining, was outdated and unnecessary in 1998.
TV Rating: 3.5
RAW is sponsored by Twix.
Replay airs of the Austin-Tyson confrontation from last week.
Back in the locker room, HHH, while only wearing a towel, channels KISS while cutting a promo on Owen. Michaels then chastises Austin for besmirching Tyson's moment and subtly offers to be the guest referee for a match between Austin and Tyson.
Prior to the next match, we revisit Vader-Goldust from Royal Rumble '98 when Luna took a ride during a Vader bomb.
Match 3: TAFKA Goldust (w/ Luna) versus Vader
Highlights:
In his never-ending quest to entertain, Goldust emerged dressed like Vader. HA!
Vader gave Goldust a cross corner whip followed by an avalanche.
When he backdropped Goldust, Vader suplexed him.
Luna then got up on the apron to distract referee Earl Hebner, and Goldust's trick knee acted up. Clever!
As Goldust distracted Hebner, Luna supplied Vader with some chicanery. How dastardly!
Goldust then delivered a lariat for 2 while the Davis faithful questioned his bedroom habits.
After Goldust gave Vader a cross corner whip, he ate a running body block.
Vader then clotheslined and powerbombed Goldust.
While Vader connected with a Vader bomb, the lights went out.
Sports entertainment finish at about the three-minute mark.
Rating: NONE
Summary: Waste of time until the storyline kicks in.
As expected, Kane emerges and heads to the ring. Vader meets and brawls with him. Amazingly, he piledrives Kane! After Vader nails Paul Bearer, Kane sits up, legitimately struggles to lift the over 400-pound Vader, and tombstones him.
TV Rating: 3.3
To tear down the fourth wall, a conversation prior to the show between Mick Foley and Terry Funk occurs. While I wouldn't mind sitting down and having some beers with them, QUIT WASTING MY TV TIME!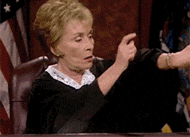 WAR ZONE!
Match 4 for the WWF tag team titles: New Age Outlaws versus Cactus Jack & Chainsaw Charlie
Highlights:
NAO came to the ring wearing catcher's gear.
As Gunn tried to suplex him, Cactus blocked and suplexed Gunn on the ramp. OUCH!
He then booted Gunn down the ramp to the ring and rammed him face-first into the steps.
When Charlie delivered a hangman's neckbreaker to Road Dog, Cactus nailed Road Dog straight down SOUTH i-5.
Smartly, Road Dog was wearing a cup; thus, he no-sold it.
Gunn then LAMBASTED Cactus with the tag belt. Nefarious!
After Charlie hit a DDT to Road Dog, he got 2.
Finally, the match settled down to a standard tag match, and Road Dog tagged in.
Road Dog countered a side head lock with a belly-to-back suplex.
While tags were exchanged on both sides, Cactus gave Gunn a cross corner whip directly into Road Dog.
Cactus then scored with a double-arm DDT, and Charlie sent chairs flying into the ring.
NAO won by DQ at 5:08.
Rating: ½*
Summary: Both teams were just going through the motions, and neither one cared.
After the match, Road Dog charges at Cactus with a chair but eats it himself. Cactus then removes Road Dog's cup and kicks a 50-yard field goal. HA! While Cactus crowns Road Dog with a chair, Charlie provides Gunn with the same treatment. From the apron, Cactus launches a Cactus elbow with a chair to Gunn.
To prove his viciousness, Cactus applies a Mandible claw to referee Jim Korderas. With reckless abandon, Charlie pumps a ton of steel into Road Dog in the form of a chair. They then stack chairs atop Road Dog, and Charlie launches a moonsault onto him. To say the least, the champs have been FLATTENED. The post-match shenanigans were infinitely better than the match itself.
TV Rating: 3.8
No Way Out will be LIVE on PPV on 2/15. Order NOW!
Video featuring Taka Michinoku airs.
Match 5: Brian Christopher versus Pantera
Highlights:
Honkytonk Man was the special guest ring announcer for this match.
When he mentioned "light heavyweight," the Davis faithful headed to the concession stand.
Christopher gave Pantera a cross corner whip resulting in a sternum-first bump.
As Christopher folded him up like an accordion with a German suplex, he clotheslined Pantera.
Speaking of Pantera, he dropkicked Christopher and followed with a baseball slide.
He then delivered a tope suicida through the second and top turnbuckles to Christopher. Woohoo!
After Pantera gave him a cross corner whip, he attempted a handspring back elbow.
On the other hand, Christopher caught and supplied him with a Stroke.
With Pantera on the apron, Christopher executed a sunset flip effectively powerbombing Pantera on the floor. Wicked!
Christopher then slammed Pantera, mounted the second turnbuckle, leaped, but ate boot.
While Pantera gave him a cross corner whip, he performed a handstand on the top turnbuckle. No wonder Ultimo Dragon was on Nitro this week.
Nevertheless, he hit a flying headscissors followed by a rolling cradle for 2.
Christopher rebounded with a sit-out powerbomb, mounted the top turnbuckle, but missed a Tennessee Jam.
When Pantera hooked la magistral cradle, he pinned Christopher.
Pantera won at 4:28.
Rating: **
Summary: Good workrate and an exciting tope suicida, but if I had to choose, I'd rather walk. Pantera will meet Michinoku for the Light Heavyweight title at the PPV.
After the match, Lawler, who said he would shake the winner's hand, enters the ring, shakes hands with Pantera, and knocks him into the middle of 1999.
Backstage, DX interrupts Cactus and Charlie's interview, and the NAO attack the "hardcore legends" from behind. With the help of Shawn Michaels, the heels leave the legends laying.
Match 6: The Quebecers versus the Headbangers
Highlights:
The Quebecers attacked the Headbangers at the onset, tried to double-team Mosh, but heel miscommunication ensued.
As Thrasher dropkicked Rougeau, Mosh, from the top turnbuckle, delivered a flying Thesz press.
Thrasher tagged in, but Ouellet put a HALT to the Headbangers' teamwork.
When Rougeau tagged in, the Quebecers double-guillotined Thrasher with the top rope.
Ouellet tagged in and clotheslined Thrasher.
After Mosh distracted referee Mike Chioda, Thrasher double-clotheslined the Quebecers.
Meanwhile, there was a sale on ice cream at the concession stands. The Davis faithful couldn't care less about this match.
Mosh tagged in, and the Headbangers sent Rougeau flying to the floor.
While they double-backdropped Ouellet, the Headbangers supplied the Quebecers with a double noggin knocker.
The Quebecers reversed simultaneous cross corner whips, but the Headbangers performed their customary jump bump.
As Rougeau attempted to hit a spinebuster on Mosh, Thrasher crotched Ouellet on the top rope. Yikes!
Mosh then hooked a victory roll and pinned Rougeau.
Headbangers stole one at 3:08.
Rating: *½
Summary: They followed the formula, but the Davis faithful wasn't buying it.
TV Rating: 3.2
After the match, the Quebecers attack the Headbangers and deliver their finisher.
Graphic for WrestleMania XIV airs. In case you're curious, it's 9 weeks away on March 29.
Match 7 for the WWF European title: HHH (champion w/ Chyna) versus Owen Hart
Highlights:
When DX's music hit, HunterDust substituted for HHH. HA!
HunterDust clotheslined Owen and removed his wig.
As he joined Owen on the floor, HunterDust rammed him face-first into the steps.
He then distracted referee Tim White, and "Chyna" portrayed by Luna nailed Owen. Crafty!
After Owen leaped to the top turnbuckle, he scored with a cross body block for 2.
HunterDust rebounded with a clothesline and delivered a HHH knee drop for 2.
While HunterDust gave him a cross corner whip, he applied a Luna-assisted rear chin lock.
He then put a knee into Owen's midsection for another 2.
When he attempted another knee, Owen side-stepped and rolled him up for 2.
Following a commercial break, Owen reversed an Irish whip and backdropped HunterDust.
He then launched a spinning heel kick and provided HunterDust with a ten-punch count-along.
As he landed an enziguri, Owen mounted the top turnbuckle.
He then delivered a missile dropkick, but "Chyna" tripped him coming off the ropes. Evil!
After HunterDust attempted a Pedigree, Owen countered with a Sharpshooter.
Will HunterDust submit?
Yes, he did!
Owen won in 5:11.
Rating: ***
Summary: Goldust's impersonation of HHH was quite accurate, yet Owen knew how to beat him. Does he win the title?
After the match, HHH appears on the Titantron, and DX laughs at the bait-and-switch. Abruptly, Commissioner Slaughter comes to the ring and makes a "judgment call." He then informs HHH that the title has changed hands! WE HAVE A NEW CHAMPION! While Owen celebrates, HHH pitches an ABSOLUTE FIT in the locker room. The joke is actually on HHH.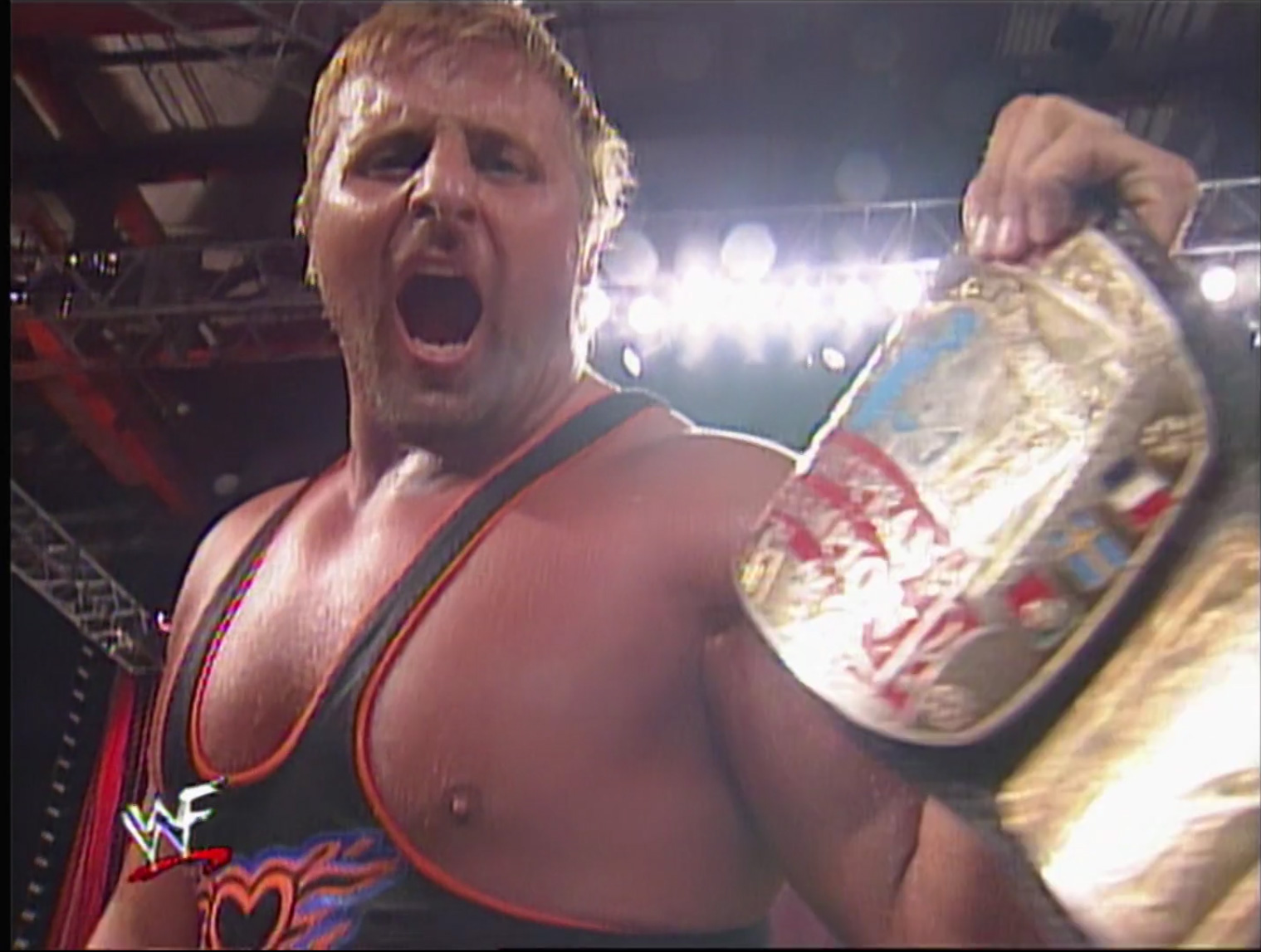 TV Rating: 3.3
We then revisit last week's episode when Vince McMahon introduced "Iron" Mike Tyson for WrestleMania XIV. Unfortunately for Vince, Stone Cold Steve Austin appeared and "ruined it."
Next, media footage from ABC, NBC, WPIX, Inside Edition, CNN-SI, New York Daily News, USA Today, and El Diario is shown. Now THAT'S mainstream coverage!
From Fort Lauderdale, FL, boxing promoter Don King is selling "Austin versus Tyson." He then mentions the Nevada State Athletic Commission's suspension of Tyson. For those unaware, during a boxing match in 1996 between Tyson and Evander Holyfield, Tyson bit off part of Holyfield's ear in retaliation for Holyfield's head-butting. His career was never the same. Nonetheless, Tyson will have a role on March 29 "without violating the rules" according to King.
Back in the arena, Austin comes to the ring, and he's "pissed off." He cuts a promo on Tyson and challenges him to show up at the next PPV.
TV Rating: 3.5
Conclusion: While Nitro was selling an actual match between its two main-eventers, RAW was trying to bait its viewers into buying a PPV just for the sake of a possible Tyson-Austin encounter. While there were a few matches on this show, I'd classify this episode as a "clip show." Despite all the hype, the WWF didn't have a proper follow-up for the Austin-Tyson fiasco last week.
Could it possibly overcome Nitro in the ratings?
TV Rating: 3.50
Who won? Nope!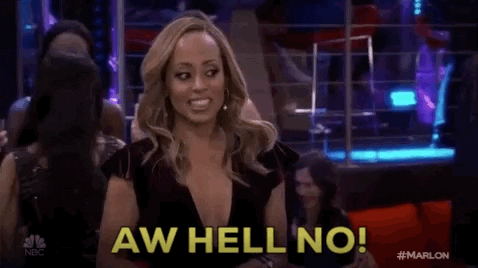 Nitro wins by more than a full ratings point as RAW mailed it in this week. I'm happy about the Owen title victory but expected more out of RAW than what was there. To be fair, Nitro needs to up the ante on its end too.
Stay tuned for WCW Thunder 01-29-98!
Comments? Suggestions? Send them to me at rsg@rockstargary.com and follow me on Twitter (@rockstargary202).
Custom Search