WELCOME TO ROCK STAR GARY REFLECTIONS!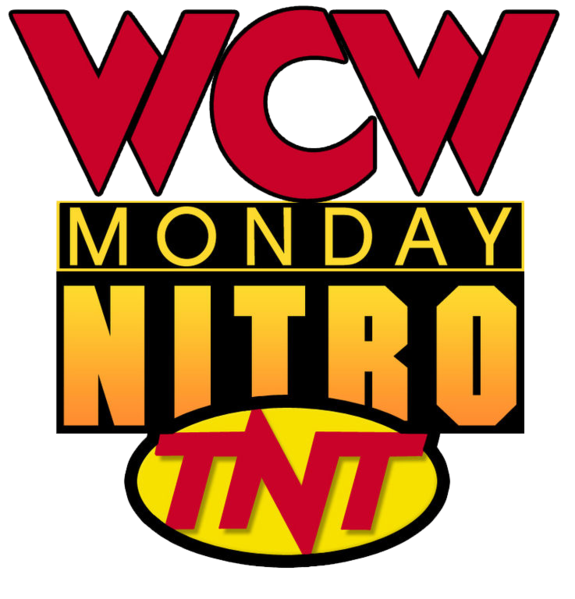 WCW Monday Nitro 01-19-98
Live from New Orleans, LA
Airdate: January 19, 1998
Attendance: 20,644 (18,201 paid)
Hosted by Tony Schiavone, Larry Zbyszko, "Iron" Mike Tenay, & Bobby "The Brain" Heenan
Will Hogan return to his winning ways, or does Giant have something in store for him? Can Booker T retain against the evil Mortis? And what's new with Scott Steiner? Let's find out!
Opening montage.
Nitro Girls dance in silver and black at the entrance.
Match 1: Rick Martel versus Eddie Guerrero
Highlights:
Guerrero attacked Martel at the onset, reversed a cross corner whip, but ate knee on his follow-through.
When Martel mounted the second turnbuckle, he launched a flying clothesline.
He then gorilla-press-slammed Guerrero who sought refuge outside the ring.
As Guerrero complained to referee Scott Dickinson, he used Dickinson as a shield and dropkicked Martel's knee. SNEAKY!
While the New Orleans faithful LOUDLY chanted "Eddie sucks," their nemesis delivered a springboard senton onto Martel's leg.
He then hit a belly-to-back suplex for 2.
After Martel reversed an Irish whip, Guerrero dropkicked him.
Martel rebounded with a spinebuster and hooked a Quebec crab.
With nowhere to go, Guerrero tapped; therefore, Martel won.
Rating: **½
Summary: Guerrero brought some workrate, but Martel's on a roll.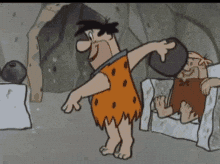 THUNDER RECAP: Hogan ruins DDP's Thursday while Nash and Savage have a beef.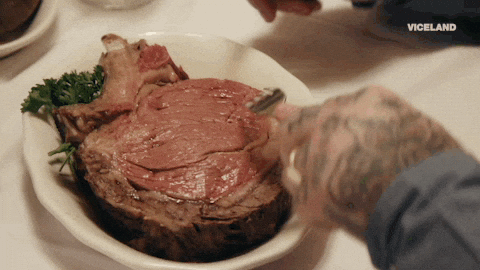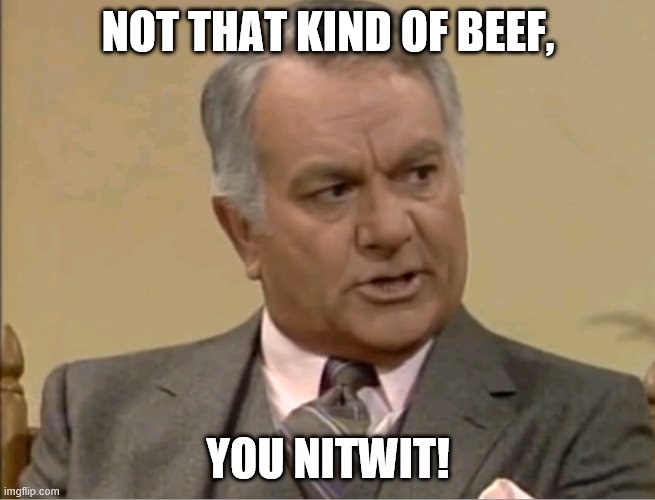 Sorry, Chester.
To cap off Thunder, Giant gave Hogan the CHOKESLAM, and WCW fought off nWo thanks to Sting.
Hogan and Bischoff strut to the ring with a baseball bat. While Bischoff claims it's Sting's bat, Hogan spews nonsense about the nWo. He may have a love/hate relationship with his nWo-ites, but I truly love my RSG-ites.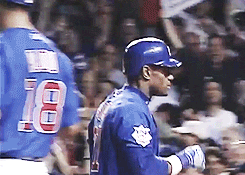 Match 2: The "Crippler" Chris Benoit versus Marty Jannetty
Highlights:
Jannetty hooked a flying headscissors and delivered a superkick.
As he launched a fist drop to Benoit, Jannetty gave him a cross corner whip but ate a mule kick on his follow-through.
Benoit then clotheslined Jannetty who sold it with a 360°. Woohoo!
When Benoit hit a back elbow, Jannetty rebounded with a knee lift for 2.
Benoit then blocked a suplex and supplied Jannetty with a snap suplex for 1.
After Benoit tossed him to the floor, Jannetty guillotined him with the top rope.
Benoit then reversed an Irish whip, but Jannetty face-planted him.
As Raven's Flock meandered down the aisle, Benoit applied a Crippler Crossface.
Jannettty tapped, so Benoit won.
Rating: **
Summary: Showcase match for Benoit.
After the match, Kidman mounts the top turnbuckle and splashes Jannetty instead of Benoit. Although Benoit nails both Kidman and Saturn, Sick Boy launches a springboard dropkick at him. Benoit then hooks him in a Crippler Crossface but releases it when Raven jumps into the ring.
Saturn clotheslines Benoit, but Jannetty mounts the top turnbuckle and hits a cross body block. Kidman and Sick Boy return, but Jannetty fights them off. Comically, Lodi enters the ring with a sign, but Benoit snap-suplexes him. He then mounts the top turnbuckle and delivers a diving head butt. While Benoit stands atop Lodi, the New Orleans faithful showers him with praise. Great stuff!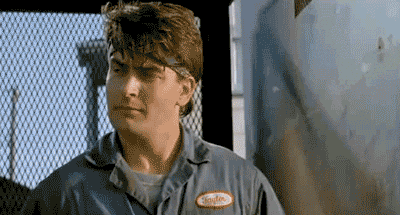 Match 3: The "Cat" Ernest Miller versus Jerry Flynn
Highlights:
While performing pre-match acts of respect, Flynn kicked Miller out of the ring.
He then joined Miller and delivered a spin kick.
In the ring, Miller reversed an Irish whip and scored with a thrust kick.
Flynn then caught Miller's foot and applied an ankle lock.
Miller tapped, so FLYNN WINS!
Oh, wait, Miller grabbed the bottom rope.
Flynn then gave Miller a cross corner whip followed by a spinning heel kick a la Savio Vega.
When the New Orleans faithful began to jeer, Miller caught Flynn in a cross-arm breaker.
Flynn escaped, and the New Orleans faithful completely turned on the match by chanting "Gold-berg."
As Flynn delivered a lariat, he landed a knee drop.
Flynn then caught Miller's left foot but suffered an enziguri.
After Miller hit a spin kick, he mounted the top turnbuckle, almost decapitated referee Billy Silverman, and launched a Feliner to Flynn.
1-2-3.
Miller won.
Rating: ½*
Summary: Showcase match for Miller and a major yawner.
Nitro Girls dance at the entrance wearing purple and black while Schiavone shills the Nitro Party contest.
Next, Scott Hall emerges and heads to the ring. As usual, he performs a survey, and survey says WCW by a landslide. Of course, the minions also chant "n-W-o."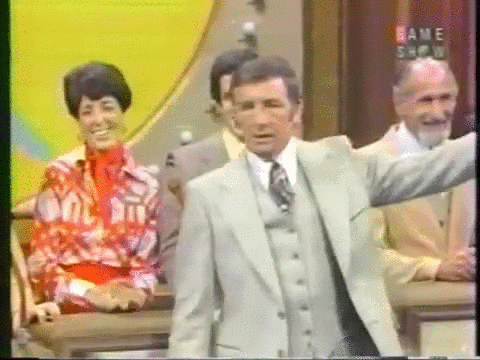 Hall calls out Zbyszko and reminds us that he gets a title shot at SuperBrawl VIII. As Hall drives down memory lane about Zbyszko's days as AWA champion while the promotion died. He then mentions that Zbyszko "ain't no Dusty Rhodes."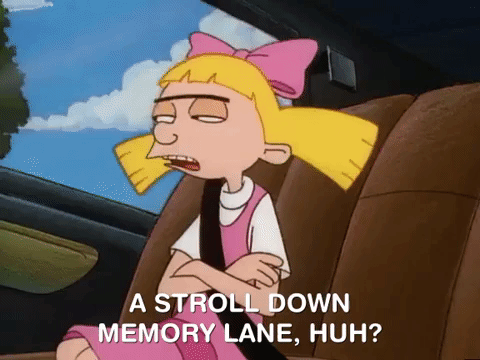 Zbyszko returns fire from the broadcast table and stares him down. As the program heads to commercial, Zbyszko heads to the ring. He would return to the broadcast table immediately following the break.
Match 4: The Steiners (w/ Ted DiBiase) versus Konnan & Buff Bagwell (w/ Vincent)
Highlights:
Bagwell hip-tossed him, but Scott reversed a cross corner whip and backdropped him.
As he delivered a Steinerline, Scott belly-to-belly suplexed Bagwell.
Konnan tagged in, but Scott leapfrogged him and supplied a Steinerline to him.
When he hip-tossed Konnan, Scott gorilla-press-slammed him.
Bagwell tagged in, but Scott sandwiched him in the corner.
After Bagwell reversed an Irish whip, Konnan placed a knee into Scott's back. Nefarious!
Bagwell then clotheslined Scott over the top rope to the floor.
As Konnan and Vincent did a number on Scott on the floor, Rick rescued his brother and mopped the floor with Vincent.
Back in the ring, Konnan tagged in and hit a somersault clothesline.
While Bagwell hooked a full nelson, Konnan mounted the top turnbuckle.
When he leaped, Konnan ate Scott's boot.
Scott then launched a double Steinerline to the nWo.
After he scored with a double underhook slam to Bagwell, Scott delivered an overhead belly-to-belly suplex to Konnan.
He then clotheslined Bagwell over the top rope to the floor and hit a Steiner screwdriver to Konnan.
1-2-3.
Steiners won.
Rating: DUD
Summary: This match was all Scott as he never tagged in Rick. Something's certainly brewing here.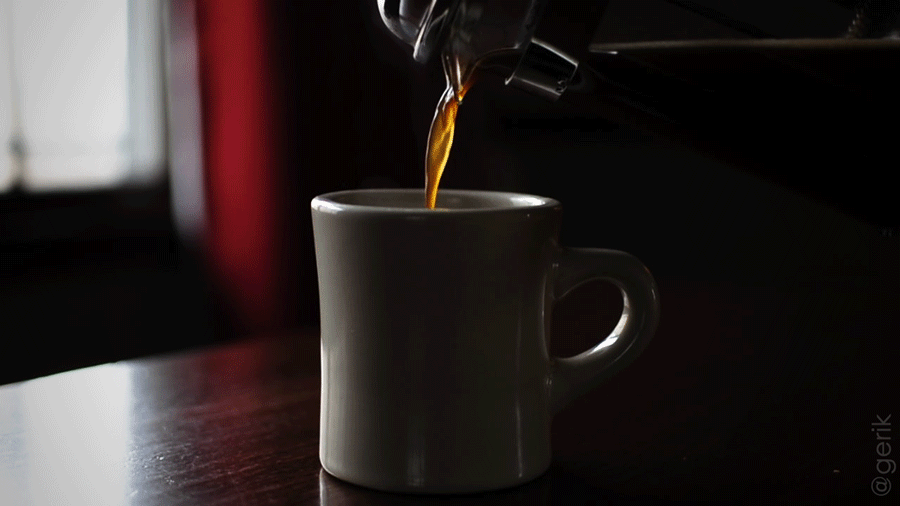 After the match, Bagwell gets in Scott's face, but Scott outposes him. HA! DiBiase then reads Scott the riot act, and the Steiners go nose-to-nose. Scott then walks away rather than hang with his brother.
In the ring, "Mean" Gene Okerlund interviews Giant who promises to CHOKESLAM Hogan again. Suddenly, Hogan and Nash come to the ring. Once again, Nash brings a cup of coffee. I knew something was brewing! Nevertheless, a minute later, "Macho Man" Randy Savage heads to the ring, but Hogan instructs him to leave. Savage feigns leaving and shoves Hogan into Nash. Consequently, Nash gets shoved into Giant. They're not supposed to touch each other until Saturday at the PPV!
Regardless, Nash tosses coffee in Giant's eyes again, and Hogan SMASHES his bat against Giant's back. Sting sprints to the ring, grabs Hogan, and delivers a Scorpion death drop. The New Orleans faithful has LOST ITS DAMN MIND. Sting retrieves his bat while Nash pulls the battered Hogan out and returns backstage.
A fired-up Sting then coaches Giant up BIG TIME, and Giant's ready for some Nash stew.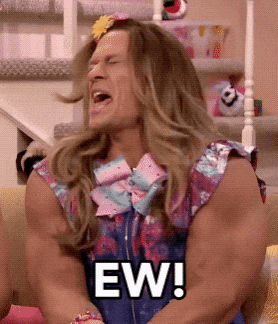 At the entrance, Nitro Girls dance while wearing silver.
HOUR #2!
Match 5 for the WCW World TV title: Booker T (champion) versus Mortis (w/ James Vandenberg)
Highlights:
Booker T reversed an Irish whip, leapfrogged Mortis, and delivered a scissors kick for 2.
When Booker T hooked a full nelson, Mortis backed him into a corner to escape.
Mortis then slammed him but missed an elbow drop.
As Booker T missed his own elbow drop, he followed with a Spinaroonie. Woohoo!
He then scored with a leg lariat, followed Mortis to the floor, and rammed him face-first into the apron.
After Booker T crotched himself on the top rope, Mortis dropkicked him down to the floor.
From the apron, Booker T attempted a sunset flip, but Mortis countered with a fisherman's suplex for 2. Amazing!
Booker T then countered a go-behind with a rollup for 2.
When Mortis implemented a unique jawbreaker with his boot, he hoisted Booker T atop the top turnbuckle.
He then attempted a super huracanrana, but Booker T countered with a powerbomb that ANNHILATED Mortis.
As Booker T hit another leg lariat, he followed with a sidewalk slam.
He then mounted the top turnbuckle and launched a Harlem Hangover.
1-2-3.
Booker T retained.
Rating: ***½
Summary: Great midcard action as Mortis sacrificed his body and soul to put Booker T over. Great job, gentlemen!
After the match, Wrath storms the ring and clotheslines Booker T. He then delivers a Death Penalty, but Martel hits the ring to save Booker T. When Booker T tells him that he "owes him one," Martel requests a title shot this Saturday at the PPV. Booker T agrees.
In the ring, Okerlund interviews "Nature Boy" Ric Flair. As you'd expect, Flair unleashes a "Mean Woo By God Gene" and advises Bret to "scorpion this, pal." HA! Bret joins them in the ring, and the New Orleans faithful chants "U-S-A" at him. While Bret respects Flair, his mission and goal are to beat Flair. Within Flair's rebuttal, he stands his ground as the better wrestler. Bret finishes by telling him to wait until Saturday night.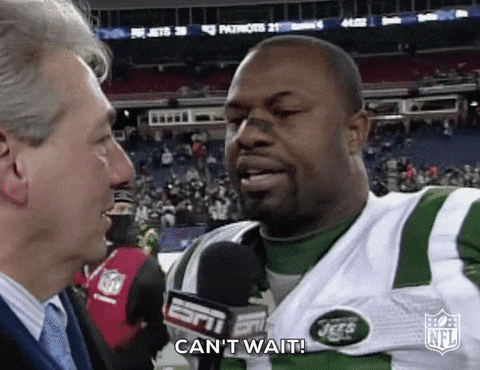 We then revisit last week's episode when Jericho destroyed Mysterio. Next, we see Guerrera get the easy victory over an injured Mysterio.
Match 6: "Lionheart" Chris Jericho versus Juventud Guerrera
Highlights:
According to Tenay, Mysterio, who regained the Cruiserweight title on Thunder, will face Jericho at the PPV.
Guerrera converted a test-of-strength into a sunset flip for 2.
As he leapfrogged Jericho, Guerrera monkey-flipped him.
Jericho rebounded with a clothesline, but Guerrera delivered a flying headscissors.
With Guerrera on the apron, he hit a springboard dropkick that sent Jericho to the floor.
Interestingly, Guerrera held the ropes open for Jericho, yet no shenanigans ensued.
Jericho attempted a German suplex, but Guerrera, like a cat, landed on his feet.
When Guerrera provided a spin kick, he gave Jericho a cross corner whip but came up empty on his follow-through. In fact, he HIT THE POLE.
Jericho then attempted a tornado DDT, but Guerrera escaped and hooked la magistral cradle for 2.
After Jericho reversed a cross corner whip, he ate boot on his follow-through.
Guerrera then mounted the top turnbuckle and scored with a corkscrew leg lariat for 2.
While Guerrera whiffed on a running guillotine and landed on the floor, Jericho returned the favor by holding the ropes open for him.
This time, Jericho didn't display sportsmanship and kicked Guerrera in the mask. OUCH!
He then supplied Guerrera with a spinebuster and secured a LionTamer.
As Guerrera tapped, Jericho won.
Rating: **½
Summary: Jericho's on a path to meet Mysterio, and he grabbed a victory on his way there. This could have been a lot better, but at least they told a story.
After the match, Jericho grabs the microphone and falsifies his side of the story with his "never, ever, again" nonsense. He then apologizes to Guerrera who ignores him. Unfortunately for Guerrera, that means that Jericho ambushes him. Before Jericho can leave Guerrera laying, Mysterio hits the ring, mounts the top turnbuckle, and provides Jericho with a flying headscissors.
Combining their efforts, Guerrera and Mysterio deliver a Whisper in the Wind to Jericho. They then combine for a super huracanrana to him, and Guerrera backdrops him over the top rope to the floor. Great aftermath stuff! Add ½* to the match for it.
This week's Nitro Party pack goes to Robert Rice from Warren, MI. His video airs. Either this was filmed last month, or these slackers still have their Christmas tree up in mid-January.
Match 7: The "Total Package" Lex Luger versus Scott Hall
Highlights:
During the feel-out process between Hall and Luger, a knucklehead put his friend in the Torture Rack. HA! The Abita Purple Haze must be flowing tonight.
While a fight may have been transpiring among the New Orleans faithful, Hall countered a surfboard with his trick knee.
Hall then applied a sleeper, but Luger escaped and hooked his own sleeper.
When Hall countered by crotching Luger on the top rope, he got 2.
Luger then clotheslined Hall and delivered an atomic drop.
As he supplied Hall with another atomic drop, Luger hit a flying forearm.
He then hooked a Torture Rack, but Savage stormed the ring.
After Luger cut him off at the pass, referee Billy Silverman called for the bell.
Luger won by DQ.
Rating: *
Summary: Mere fodder for the PPV main event.
After the match, Luger supplies Savage with a ten-punch count-along and hits a flying back elbow to Hall. As the numbers catch up to Luger, Savage mounts the second turnbuckle and unloads a double axe handle. Suddenly, Zbyszko jogs to the ring, but the nWo double-teams him. Ultimately, Luger returns to the ring with a chair to chase them off.
Match 8: "Hollywood" Hulk Hogan (w/ Eric Bischoff) versus the Giant
Highlights:
Buffer rumbled.
Is Robin Hood on? Oh, wait, that was last year.
Hmmm…Hogan emerges wearing a neck brace. I wonder where this is going.
Heenan referred to it as a flea and tick collar. HA!
As Bischoff grabbed the microphone, he stated that Hogan can't wrestle due to Giant's earlier actions.
Nonetheless, Giant grabbed Hogan by the throat and suplexed him into the ring.
Giant removed the neck brace, gave Hogan a cross corner whip, and followed with a corner clothesline.
Meanwhile, Nash came to ringside wearing a Syxx t-shirt.
Giant joined Hogan on the floor and rammed him face-first into the steps.
Next, he made Hogan taste the steel railing. It must have tasted like the Gotham Knight at Buffa's.
He then press-slammed Hogan over the top rope into the ring from the floor. Impressive!
When he delivered a backbreaker, Giant rang Hogan's bell.
Hogan distracted referee Randy Anderson, so Nash guillotined Giant with the top rope. How dastardly!
After Hogan provided him with a ten-punch count-along, he gave Giant a cross corner whip followed by a corner clothesline.
Hogan hit a big boot but couldn't take Giant off his feet.
While Hogan shockingly slammed Giant, he landed a leg drop.
Before Hogan could get the pin, Savage sprinted to the ring and mounted the top turnbuckle.
Anderson stopped the count, so Hogan admonished Savage for the distraction.
That enabled Giant to stand up and supply Hogan with a CHOKESLAM.
1-2-3.
Giant won.
Rating: *
Summary: Big victory for the Giant over Hogan. But with Savage and Nash around, will he survive?
After the match, Giant tries to grab Savage, and Nash delivers a running guillotine. With the Giant down, Nash turns his attention to Savage and preps the jackknife powerbomb. Luger interrupts the melee and attacks Savage. Following that, the nWo storms the ring while another knucklehead puts his friend in the Torture Rack. HA!
Regardless, with the ring filled with nWo, Sting repels from the top of the Superdome! When he enters the ring, Sting brawls with Hogan. He then dispatches the nWo, and WCW stands tall to end the show. What a spectacular ending!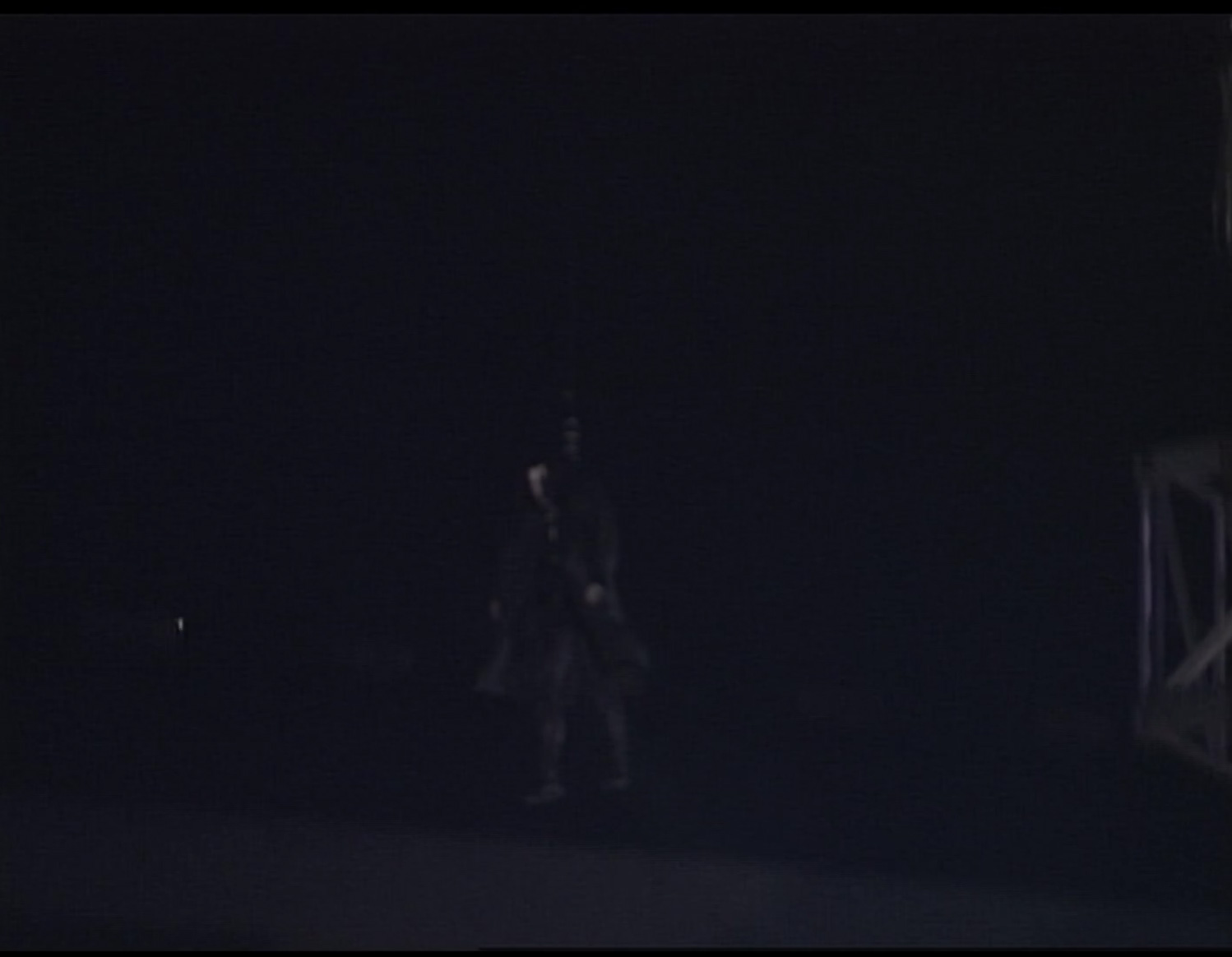 Conclusion: With a vivacious crowd, WCW put on a very entertaining show. Since this was the go-home show for Souled Out '98, they built up the Luger-Savage, Bret-Flair, Jericho-Mysterio, and Booker T-Martel matches. Also, Benoit appears to be prepared for Raven. I still cannot fathom how they repelled Sting from the top of the Superdome. What's on RAW is WAR?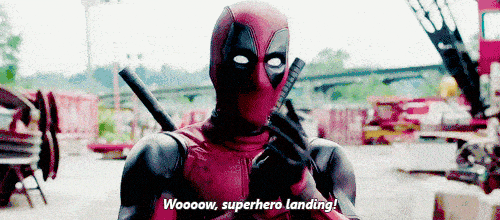 TV Rating: 4.50
Stay tuned for RAW Is WAR 01-19-98!
Comments? Suggestions? Send them to me at rsg@rockstargary.com and follow me on Twitter (@rockstargary202).
Custom Search