WELCOME TO ROCK STAR GARY REFLECTIONS!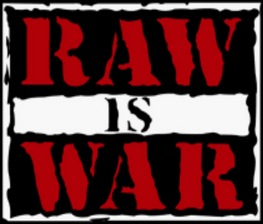 WWF Monday Night RAW 01-05-98
Taped from New Haven, CT
Airdate: January 5, 1998 (taped 12/30/97)
Attendance: unknown
Hosted by Jim Ross, Michael Cole, Kevin Kelly, & Jerry "The King" Lawler
What's new with Austin this week? What will transpire when Michaels calls out the Undertaker? And what does Cornette have planned for us? Let's find out!
Outside the arena, Stone Cold Steve Austin plans to "raise hell" before hell can be raised upon him.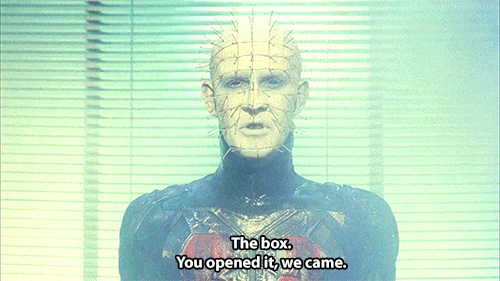 Opening montage.
Prior to the opening match, we revisit the 9/15 episode when Faarooq injured Shamrock with a spinebuster. We then revisit the 12/22 episode when Shamrock made D'Lo Brown tap out.
Match 1: Ken Shamrock versus Faarooq (w/ the Nation of Domination)
Highlights:
Shamrock delivered a standing dropkick and clotheslined Faarooq over the top rope to the floor.
With Faarooq on the apron, Shamrock suplexed him back into the ring for 2.
Faarooq then reversed an Irish whip and scored with a Samoan drop.
While the New Haven faithful chanted "Sham-rock," their hero hooked an inside cradle for 2.
Faarooq rebounded with a clothesline for 2.
When Faarooq distracted referee Earl Hebner, the Rock emerged at the top of the ramp.
Following a commercial break, Shamrock secured a backslide and got 2.
The New Haven faithful began to chant "Rocky sucks," and Faarooq put a knee into Shamrock's midsection.
As he military-press-dropped Shamrock, Faarooq got 2.
He then leveled Shamrock with a shoulder block, but Shamrock countered a clothesline with a huracanrana.
After Rock distracted Hebner, Shamrock reversed a cross corner whip sending Faarooq into a chair meant for him.
Shamrock then hit a belly-to-belly suplex and applied an ankle lock.
With Faarooq's submission, Shamrock became 3-for-3 against the NoD.
Rating: ½*
Summary: Of course, this leads to Shamrock's challenge to the Rock at the PPV, but the New Haven faithful were too occupied with their New Year's resolutions.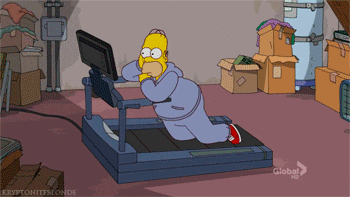 After the match, Faarooq questions Kama's intentions while the Rock and Shamrock get face-to-face in the ring. Suddenly, Austin hits the ring and supplies both Shamrock and the Rock with Stone Cold Stunners. That woke up the New Haven faithful.
Royal Rumble '98 will be LIVE on PPV on 1/18. Order NOW!
RAW is WAR is sponsored by the US Army.
Following a commercial break, Jim Cornette is in the ring with Howard Brody and Dennis Coralluzzo of the National Wrestling Alliance. Brody and Corallluzo will "anoint" the winner of the next match as the NWA North American champion.
Match 2 for the NWA North American title (vacant): Jeff Jarrett versus Blackjack Windham
Highlights:
Cornette joined the broadcast table for this match.
As Jarrett hip-tossed him, Windham answered by guillotining him with the top rope.
He then suplexed Jarrett for 2.
When he provided Jarrett with a gutwrench suplex, Windham got another 2.
Jarrett rebounded with a ten-punch count-along, but Windham reversed a cross corner whip.
After he caught Jarrett mid-float-over, Windham powerslammed him but couldn't get 3.
He then launched a lariat at Jarrett for another 2.
As Coralluzzo distracted referee Tim White, Cornette left the broadcast table, entered the ring, and WALLOPED Windham during a superplex. How dastardly!
Jarrett then covered and pinned Windham.
WE HAVE A NEW CHAMPION!
Rating: *
Summary: Although Jarrett was the North American champion, Dan "The Beast" Severn was the NWA World champion.
After the match, Austin hits the ring again, and Jarrett becomes recipient #3 of the Stunner.
Royal Rumble '98 promo #2 airs and is sponsored by 1-800-COLLECT.
Backstage, Shamrock cuts a promo on Austin.
Sunny comes to the ring wearing a schoolgirl outfit and is the guest ring announcer for the next match.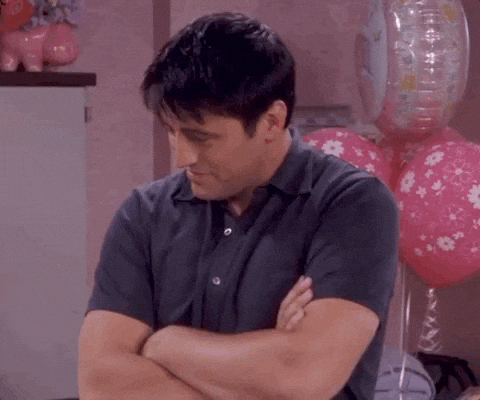 Match 3: The Disciples of Apocalypse versus the Truth Commission (w/ Jackal)
Highlights:
Must I watch this?
Jackal joined the broadcast table for this match.
When 8-Ball gave Recon a running guillotine, Skull tagged in, received a cross corner whip, yet backdropped Recon over the top rope to the floor.
While 8-Ball distracted referee Jim Korderas, Skull made Recon taste the steel railing. It must have tasted like the You're Bougie Burger at Elm City Social.
Back in the ring, 8-Ball hooked a swinging neckbreaker on Recon.
Skull tagged in, and the DoA scored with a double boot to Recon.
As Sniper caused a distraction, Recon clotheslined Skull over the top rope to the floor.
Sniper then gave Skull the business outside the ring while Recon distracted Korderas. SNEAKY!
After Sniper tagged in, he slammed Skull.
Recon tagged in, mounted the top turnbuckle, but missed a splash.
Hot tag 8-Ball.
Upon hitting a sidewalk slam, 8-Ball only got 2 thanks to a save by Recon.
With all four wrestlers in the ring, Kurrgan sauntered toward the ring.
Meanwhile, Skull delivered a DDT to Sniper.
1-2-3.
DoA won.
Rating: *
Summary: Not even the tag formula could save this dreck of a match.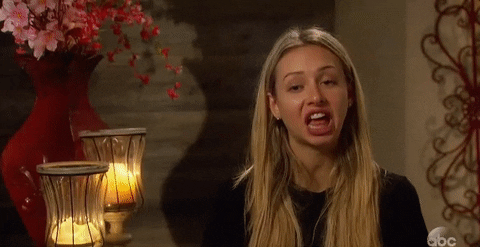 Afterward, Kurrgan enters the ring and lands a big boot to Skull. He then applies a Paralyzer (claw hold) to 8-Ball. To try to polish this turd, Jackal leaves the broadcast table to control Kurrgan.
WWF REWIND: Undertaker assists Kane in manhandling seven WWF wrestlers rather than fighting him.
D-Generation-X (DX) comes to the ring with HHH in a wheelchair. After we revisit last week's episode when Owen came THIS CLOSE to winning the WWF title, HHH cuts a promo on him. From the Titantron, Owen wants him 100% healthy before he injures HHH's left knee. At least we know he won't kick his leg out from his leg.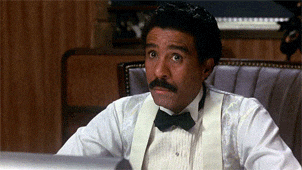 1-800-COLLECT SLAM OF THE WEEK: From Shotgun Saturday Night, Vader delivers a moonsault to Julio Sanchez.
WAR ZONE!
Match 4: Owen Hart versus Savio Vega (w/ Los Boricuas)
Highlights:
Owen hip-tossed Vega before launching a Thesz press.
As he gave Vega a cross corner whip, Owen supplied him with a ten-punch count-along.
He then gave Vega another cross corner whip and backdropped him.
When he mounted the top turnbuckle, Owen delivered a missile dropkick. Wow!
Abruptly, DX stood at the top of the ramp to distract Owen.
Vega then hit a leg lariat sending Owen over the top rope to the floor.
Upon joining him, Vega rammed Owen face-first into the apron.
Back in the ring, Owen sidestepped Vega and rolled him up for 2.
Vega then scored with a standing leg lariat, but Owen countered a rear chin lock with a jawbreaker.
As Vega gave him a cross corner whip, Owen leaped to the second turnbuckle and landed a cross body block for 2.
Perez then caused a distraction so that Vega could clothesline Owen over the top rope to the floor.
When Vega distracted referee Mike Chioda, Los Boricuas ASSAULTED Owen at ringside. Heinous!
Referee Jack Doan came to ringside to eject Los Boricuas while Vega gave Owen a cross corner whip.
After Vega came up empty on his follow-through, Owen clotheslined him twice.
He then delivered a spinning heel kick and hooked a Sharpshooter.
As Jesus got up on the apron, Owen released the hold and nailed him.
Vega then tried to toss Owen outside the ring, but Owen countered with an O'Connor roll.
1-2-3.
Owen won.
Rating: **½
Summary: Owen brought his arsenal to the ring, but Vega didn't hang with him very well.
After the match, Owen stormed from the ring to attack DX, but Los Boricuas caught him on the ramp. They then bring Owen to DX and hold him so that HHH can slap him. HHH then compensates Los Boricuas like a capo.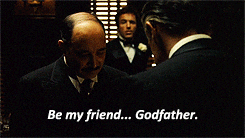 A disheveled Paul Bearer came to the ring while we re-revisit the 2-on-7 demolition of the midcard by Undertaker and Kane. As he wishes that Michaels "destroy" Undertaker at the PPV, Bearer "lost (his) Kane." He then pleads Kane to return to him.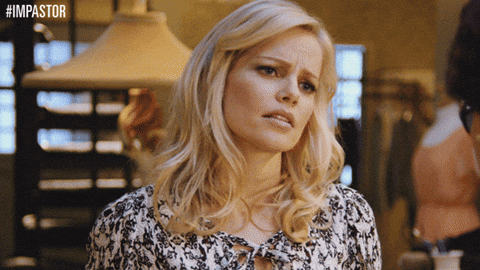 Back in the locker room, Austin exits, and Mark Henry appears to be his latest victim.
Video featuring Mero's humiliation of Sable airs.
Match 5: "Marvelous" Marc Mero (w/ Sable) versus Tom Brandi
Highlights:
While the New Haven faithful chanted for "Sa-ble," Mero clotheslined Brandi who sold it with a 360°. Woohoo!
Mero then mounted the top turnbuckle, but Brandi crotched him.
When Brandi supplied him with a ten-punch count-along, he mounted the second turnbuckle and unleashed a bulldog for 2.
Brandi then reversed an Irish whip and scored with a back elbow.
In the process, Mero fell out of the ring and on top of Sable.
Brandi tossed Mero back into the ring and assisted Sable to her feet.
As Brandi picked up Sable to carry her backstage, Mero leaped from the apron and delivered a double axe handle.
He then sent Brandi back-first into the steps while Sable writhed in pain.
Back in the ring, Mero hit a TKO.
He then prepped Brandi for another TKO, but Austin returned.
After Austin annihilated him with a Stunner, Mero won by DQ.
Rating: *
Summary: The love triangle between Mero, Sable, and Brandi is NOT what wrestling fans want to see. Conversely, Austin is just what the doctor ordered.
Prior to the next match, we revisit Austin's rehoming of Goldust with Crapper 3:16.
Match 6: The Artist Formerly Known as Goldust (w/ Luna) versus Flash Funk
Highlights:
Oh. My. God.
Funk rightfully took exception to Goldust's outfit and backdropped him.
As he dropkicked Goldust, Funk hip-tossed and clotheslined him.
Goldust sought refuge outside the ring, pulled Funk out with him, and rammed him face-first into the apron.
When Funk landed a flying kick, he got 2.
He then gave Goldust a cross corner whip followed by a running elbow smash.
Earlier, JR mentioned that Goldust will face Vader at the PPV.
Upon delivering a belly-to-back suplex, Funk mounted the top turnbuckle.
Luna then tossed him down to the mat, so referee Jack Doan called for the bell.
Consequently, Funk won by DQ.
Rating: -*
Summary: Absolute C-R-A-P.
After the match, Goldust hits a Curtain Call to Funk, but Vader storms the ring and creams Goldust with a running body block. Goldust and Luna hightail it backstage to escape.
Video featuring Steve Blackman airs.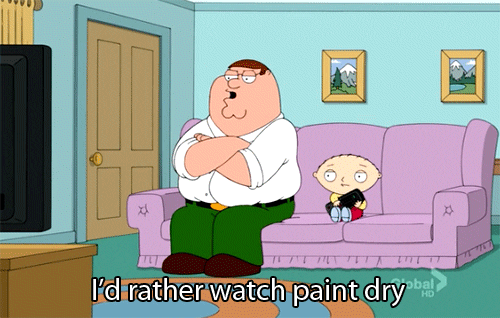 Following a commercial break, we revisit last week's episode when Chainsaw Charlie made his debut much to the dismay of the New Age Outlaws.
Match 7 (non-title): WWF tag team champions the New Age Outlaws versus the Headbangers
Highlights:
JR noted that the NAO will defend the tag titles against the Road Warriors at the PPV.
When Thrasher mounted the top turnbuckle, he double-clotheslined the NAO.
The Headbangers then dropkicked the NAO consecutively.
As Gunn leap-frogged Mosh, he missed a dropkick.
Mosh then hip-tossed Gunn who rebounded with a slam.
After tags were exchanged on both sides, the Headbangers double-front-suplexed Road Dog.
Meanwhile, the Godwinns stood at the top of the ramp, and the sun rose in the East.
Gunn tagged in, but Thrasher reversed a cross corner whip.
When Thrasher leaped at him, Gunn caught and folded him in two with a belly-to-back suplex.
Road Dog tagged in, gave Thrasher an Irish whip, and each wrestler scored with a dropkick albeit down in SOUTHERN Connecticut.
Hot tag Mosh.
While Thrasher launched a flying clothesline at Road Dog, the Headbangers flapjacked Gunn.
Thrasher then mounted the top turnbuckle, but the Headbangers seriously BOTCHED a Stage Dive.
Therefore, Gunn pinned Mosh.
Rating: ½*
Summary: Another dreadful match as some of the action did NOT look crisp.
After the match, Chainsaw Charlie and Cactus Jack emerge, and the NAO flees.
From Fort Lauderdale, FL, boxing promoter Don King announces that he is working diligently to have Mike Tyson at WrestleMania XIV on 3/29.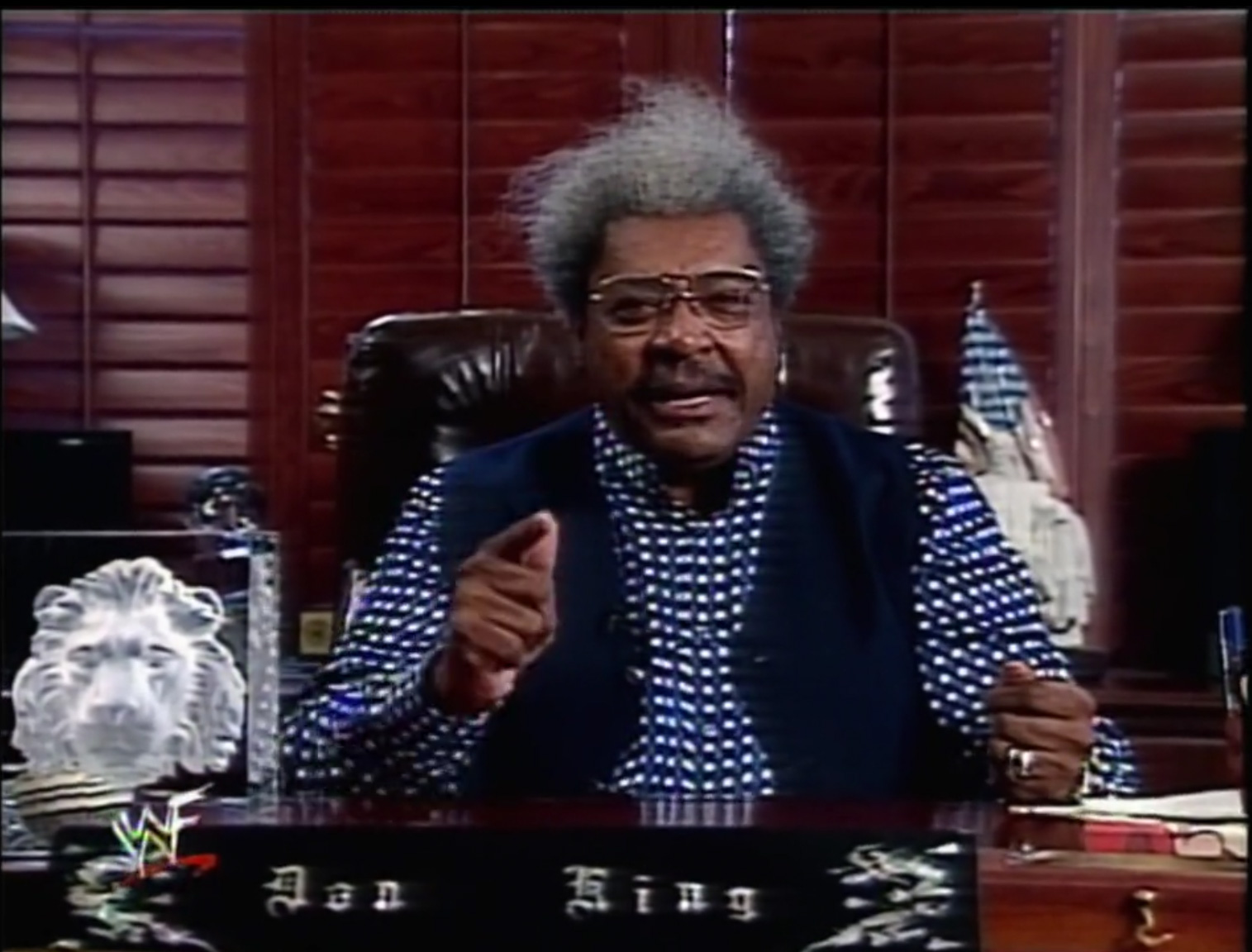 Speaking of WrestleMania XIV, the countdown is 12 weeks. Mark your calendars!
We then see highlights of the Hell in a Cell match from Badd Blood. Please see my reflection here. If that isn't a backhand at WCW for not showing the Sting-Hogan stuff, I don't know what is.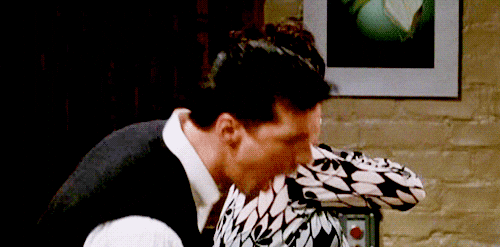 When we return to New Haven, Michaels comes to the ring and cuts a promo on Undertaker and calls him out. Druids then wheel a casket toward the ring, and Michaels believes that HHH and Chyna lurk within it. When Michaels summons them to rise from the casket, HHH and Chyna emerge through the curtain instead. Michaels notices them and wonders who's in the casket.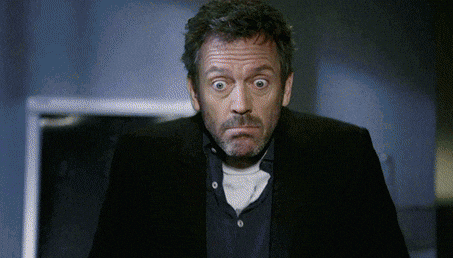 Suddenly, Undertaker explodes from the casket to attack Michaels. He then pulls Michaels into the casket with him to close out the show.
Conclusion: Unfortunately, a taped RAW is still drastically different from a live episode. Hence, the quality of the show suffers while the timing improves. Nevertheless, a main event angle in lieu of a match is NEVER a good idea. With that being said, none of the matches were worth a darn despite Jarrett's new title.
Obviously, the highlight of the show was Austin's frequent appearances to demonstrate who's the #1 draw for the WWF., but could it finally overcome Nitro in the ratings?
TV Rating: 3.35
Who won? Nope, Nitro won by almost a full ratings point. My suggestion to the WWF would be to put Mike Tyson ON TV rather than jerk us around. On the other hand, I would recommend to WCW to stop shooting itself in the foot and best of luck to Thunder.
Stay tuned for WCW Thunder 01-08-98!
Comments? Suggestions? Send them to me at rsg@rockstargary.com and follow me on Twitter (@rockstargary202).
Custom Search