WELCOME TO ROCK STAR GARY REFLECTIONS!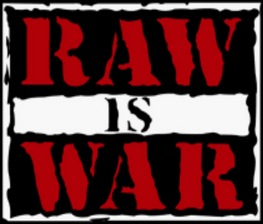 WWF Monday Night RAW 11-24-97
Live from Fayetteville, NC
Airdate: November 24, 1997
Attendance: 8,074 (sold out)
Hosted by Jim Ross, Jim Cornette, & jerry "The King" Lawler
Will Bret Hart have the chutzpah to confront Michaels after the Montreal Screwjob? Will the Road Warriors dominate Gunn and Road Dog? Will there be a new addition to DeGeneration-X? If so, who? And what happens between the Rock and Austin this week? Let's find out!
Opening montage.
To open the show, "Ravishing" Rick Rude's music hits, but Harvey Wippleman, of all people, emerges with a Haliburton. Wippleman then cuts a Rude-like promo and introduces DeGeneration-X. As Michaels grabs the microphone, he states "that was a tough spot to fill" and pie-faces Wippleman. He then claims "full and total responsibility for what happened at Survivor Series." Wow!
Upon mentioning that Bret Hart is still under contract until 11/30, Michaels declares that he and Bret have an agreement and will face one another TONIGHT. Do you smell something?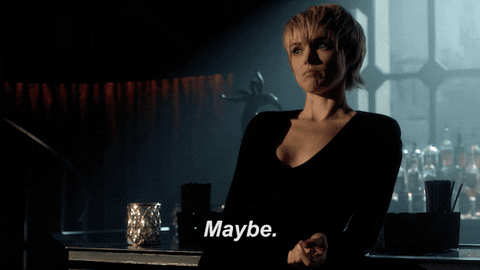 Match 1 for the WWF tag team titles: The Road Warriors (champions) versus Road Dog & "Bad Ass" Billy Gunn
Highlights:
When Road Dog made his entrance, he debuted the "oh, you didn't know" bit. Methinks he'll iron it out as time goes by.
The Road Warriors met Road Dog & Gunn on the ramp, and Hawk sent Road Dog into the steps.
As Animal backdropped him, he clotheslined Gunn.
Hawk tagged in and delivered a flying shoulder block.
After he thwarted a back drop attempt by Gunn, Hawk hit a hangman's neckbreaker on an incoming Road Dog.
Road Dog tagged in, sought refuge outside the ring, but ate a clothesline from Animal.
Upon Road Dog's return, Hawk delivered a big boot followed by a vertical suplex.
He then hit a fist drop and tagged in Animal.
While Animal dropkicked Road Dog, Ross shilled ECW's November to Remember '97 this Sunday on PPV.
Hawk tagged in, gave Road Dog a cross corner whip, and followed with a corner clothesline.
When he gave Road Dog a second cross corner whip, Hawk came up empty on his follow-through.
Animal then distracted referee Mike Chioda, so Gunn gave Hawk the business on the floor.
Following a commercial break, Gunn tagged in, but a double clothesline put both wrestlers down on the mat.
A false tag occurred, and Road Dog SMACKED Hawk with one of the tag title belts. How dastardly!
As Gunn only got 2, he mounted the top turnbuckle but missed a guillotine leg drop.
Hot tag Animal.
While he cleaned house, Animal inadvertently wiped out Chioda on a flying shoulder block attempt.
He then clotheslined Road Dog over the top rope to the floor.
After Hawk hit a corner clothesline to Gunn, Animal followed suit.
The Road Warriors then attempted a Doomsday Device to Gunn, but Road Dog entered the ring and WHACKED Animal with a steel chair to the back. OUCH!
Gunn then hooked a victory roll on Animal, and referee Tim White replaced Chioda.
1-2-3.
WE HAVE NEW CHAMPIONS!
Rating: **
Summary: Take two nothing-doing midcard flunkies and team them up. Guess what? They make a formidable team, and now they're the champions.
Quarterly TV rating: 2.7
In lieu of celebrating, the NEW champions flee backstage, jump into a Dodge Intrepid, and peel out avoiding a white limousine in the process.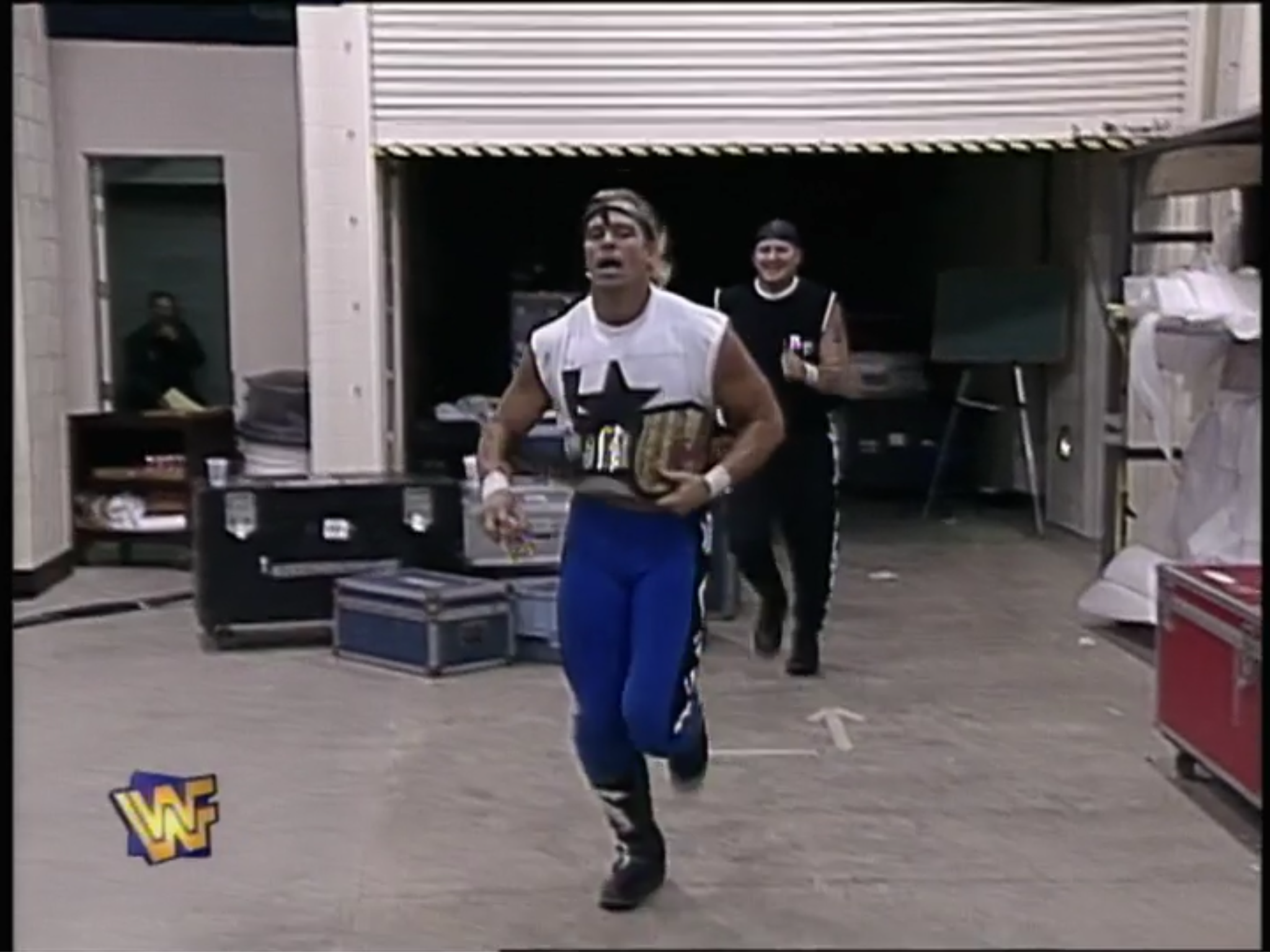 Following a commercial break, the Road Warriors are so vehement that they deliver a Doomsday Device to a security guard (a.k.a. enhancement talent).
Goldust emerges in a wheelchair being escorted by a scrub nurse wearing a face mask. While Michael Cole interviews him on the ramp, Goldust gives the bird to the Fayetteville faithful. We then revisit last week's episode when Goldust CLOCKED Vader. Next, Goldust claims to be a paraplegic then a quadriplegic. The scrub nurse then rubs alcohol on Goldust's back until Vader interrupts.
As Vader grabs the microphone, he threatens Goldust with bodily harm. He attacks Goldust, but the scrub nurse squirts alcohol in his eyes in retaliation. Afterward, Goldust miraculously rises from the wheelchair to pound on Vader, and the scrub nurse reveals herself to be Luna Vachon. Desperately, officials separate Goldust from the blinded Vader while Luna grabs the microphone to state "the bitch is back."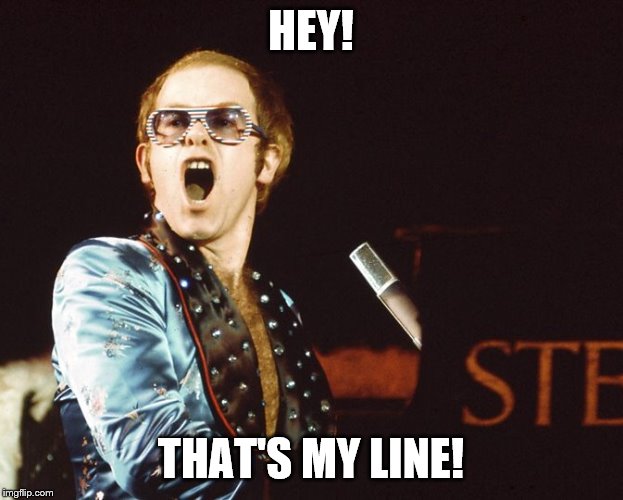 RAW is WAR is sponsored by Laser Tag, FootAction USA, and Snickers.
A video featuring HHH and Commissioner Slaughter airs to hype their match at the upcoming PPV. Within the video, archival footage displays Slaughter's wrestling talent. Cole then interviews Slaughter at the top of the ramp. One would think playing military music near Fort Bragg would endear the Fayetteville faithful to cheer Slaughter, but one would be mistaken as they sit on their hands. Nevertheless, Slaughter cuts a promo on HHH while transforming back into Sergeant Slaughter. To spice up their match, Slaughter adds a "bootcamp" stipulation while name-dropping the Iron Sheik. He then went over the top with his character. Solid promo, but can he beat HHH at his age?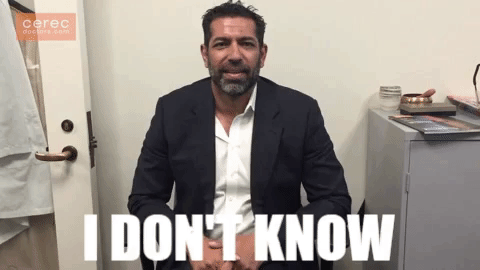 Match 2 for the WWF Light Heavyweight title (quarterfinal): Brian Christopher (w/ Jerry "The King" Lawler) versus Flash Flanagan
Highlights:
While the bracket for the tournament was shown, Flanagan delivered a plancha to Christopher.
When Christopher reversed a cross corner whip, he monkey-flipped Flanagan.
Surprisingly, Flanagan landed on his feet and clotheslined Christopher.
As he hit a springboard clothesline, Flanagan got 2.
Flanagan then went to the apron, but Lawler prevented him from any further springboard maneuvers.
After Christopher executed a sunset flip over the top rope to the floor, he hip-tossed Flanagan.
Christopher then distracted referee Tim White while Lawler provided Flanagan with his own hip toss. SNEAKY!
Back in the ring, Christopher mounted the second turnbuckle and delivered a missile dropkick.
He then hit a Rocker Dropper and backdropped Flanagan.
On the other hand, Flanagan landed on his feet again and executed a side Russian leg sweep.
He then delivered a pair of clotheslines yet, on the third attempt, fell victim to a Stroke.
When Christopher mounted the second turnbuckle, he hit a reverse DDT to Flanagan.
He then mounted the top turnbuckle and delivered a Tennessee Jam.
1-2-3.
Christopher advanced.
Rating: *
Summary: Showcase match for Christopher.
Quarterly TV rating: 2.7
According to the tournament graphic, the final four will be Taka versus Aguila and Christopher versus Scott Taylor.
WAR ZONE!
DeGeneration-X comes to the ring, and HHH rebuts Slaughter's promo while insulting the Fayetteville faithful. Meanwhile, Michaels introduces...Bret "the Hitman" Hart, but the nefarious tactic of bait-and-switch rears its ugly head. Instead of Bret, a little person dressed to resemble him emerges in his place. I knew I smelled something. HHH then details a running mock commentary of the WWF title match from Survivor Series '97 while Shawn jokingly applies a Sharpshooter to the Bret lookalike. To complete the manipulative humiliation, they stick a "WCW" sticker on his rear. Did you truly expect Bret?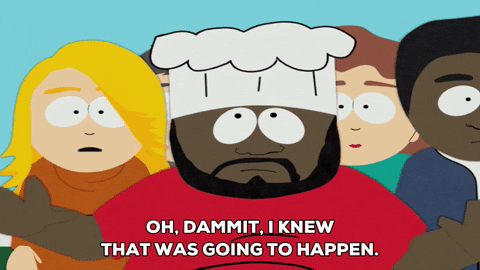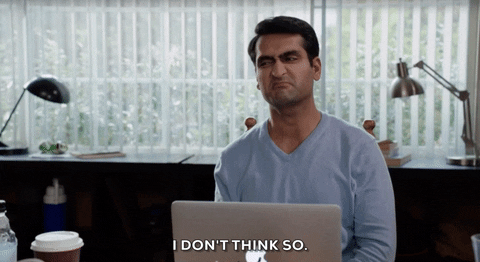 Suddenly, Jim "the Anvil" Neidhart emerges and runs down DeGeneration-X. Instead of fighting him, Michaels strokes Neidhart's ego instead. He then offers Neidhart a spot in DeGeneration-X. Before the show ends, Michaels wants Neidhart's answer.
DeGeneration-X will be LIVE on PPV on 12/7. Order NOW!
Next, footage of the winner of the Survivor Series super supper sweepstakes airs.
Match 3: Ken Shamrock versus Savio Vega
Highlights:
Vega attacked Shamrock before the bell, but Shamrock rebounded with a leg hook.
When Vega escaped, Shamrock delivered a knee lift.
He then gave Vega a cross corner whip but ate a spinning heel kick during his follow-through.
As he hooked a crucifix, Shamrock got 2.
Vega rebounded with a clothesline and tossed Shamrock to the floor.
While Miguel Perez came to ringside to nail Shamrock, Vega distracted referee Earl Hebner.
Vega then missed a leg lariat, but Shamrock delivered a cross body block for 2.
After the Fayetteville faithful chanted "Sham-rock," Vega hit a spinning heel kick for 2.
Shamrock then attempted a sunset flip but ate a knuckle sandwich instead.
When Vega attempted a splash, he ate knees. Unfortunately, Shamrock rose his knees early telegraphing the outcome.
Shamrock then powerslammed him for 2.
As he delivered a huracanrana, Shamrock attempted an ankle lock but subdued Perez on the apron instead.
He then ducked a spinning heel kick attempt and hooked a belly-to-belly suplex.
Upon applying an ankle lock, Shamrock made Vega submit.
Shamrock won.
Rating: *
Summary: Showcase match for Shamrock. I'm glad he's over with the Fayetteville faithful, 'cuz this match was Vega leading him around until the finish.
Following a commercial break, Cole interviews the Nation of Domination. The Rock brings the Intercontinental belt with him. While the Fayetteville faithful chants "Rocky sucks," the Rock refers to himself as the "People's champion." I believe that's a first, folks. While the lights and audio flicker, "Rocky sucks" flashes on the Titantron. In response to these hilarious shenanigans, the Rock dispatches the NoD backstage. On the Titantron, Stone Cold Steve Austin harasses some TV engineers in the production truck. He then informs the Rock "if your beeper goes off, and it says 316, you know your ass belongs to Stone Cold." HA! He then asks the proverbial question "Is it live or is it Memorex?"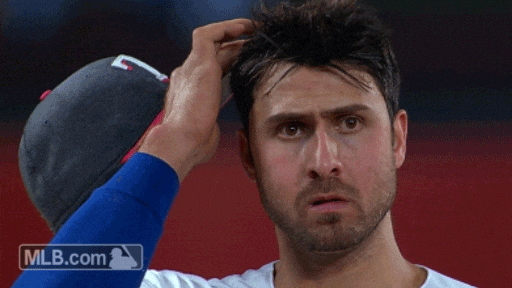 Austin then stalks the Rock from behind while the Rock's pager tweets. Upon supposedly seeing 316, the expression on the Rock's face is priceless. Nonetheless, he turns around, and Austin repeatedly nails him. After thwarting an NoD attack with steel chair in hand, Austin wishes the Rock a happy Thanksgiving and offers him a bird. HA! JR's practically apopleptic about Austin versus the Rock at the PPV. Absolutely awesome segment!
WWF Attitude ad airs.
Prior to the next match, Jarrett complains about the WWF not holding its end of the bargain and refuses to wrestle under poor conditions. Well, he is from Nashville, so he knows about poor conditions.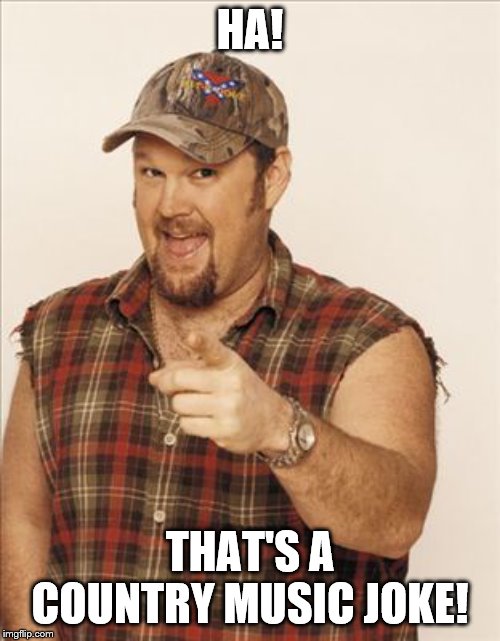 Match 4: Jeff Jarrett versus Crush (w/o the Disciples of Apocalypse)
Highlights:
As a result of a forfeit, Crush won.
Conversely, Kane and Paul Bearer came to the ring.
Crush attempted a dropkick, but it didn't faze Kane.
When Kane chokeslammed him, he followed with a tombstone.
The DoA hit the ring, but officials prevented them from attacking Kane.
Since he got too close, Gerald Brisco received a chokeslam from Kane.
To finish the segment, Kane lit the ring posts ablaze.
Rating: NONE
Summary: This was Crush's last WWF appearance until 2001.
Match 5 (non-title): WWF champion the "Heartbreak Kid" Shawn Michaels (w/ DeGeneration-X) versus Vader
Highlights:
Will Vader still be affected by what happened earlier?
When Vader made his entrance, he wore gauze over his left eye.
Michaels then emerged and introduced Neidhart as the newest member of DeGeneration-X.
While Vader reversed an Irish whip, he absorbed a pair of clotheslines and delivered a running body block to Michaels.
He then military-press-slammed Michaels who attempted a sunset flip.
Upon using momentum, Vader SQUISHED Michaels to counter.
He then splashed Michaels for 2.
When he gave Michaels a cross corner whip, Vader came up empty on his follow-through.
He then ducked a superkick and clotheslined Michaels.
As Vader tried to come off the ropes, Neidhart low-bridged him. Evil!
Next, Michaels distracted referee Mike Chioda, so that Neidhart and HHH could give Vader the business. Wicked!
Vader then reversed a cross corner whip that resulted in a Michaels flip.
After he clotheslined Michaels, Vader attempted a Vader bomb.
Meanwhile, Chyna distracted Chioda so that HHH could toss water in Vader's face. Fiendish!
A somewhat-blinded Vader then grabbed HHH, but Michaels hit Sweet Chin Music.
When he supplied Vader with even more Sweet Chin Music, Michaels pinned Vader.
Rating: *
Summary: Tons of DeGeneration-X interference included Neidhart's involvement as a new member.
After the match, Neidhart raises both Michaels' and HHH's arms to celebrate victory. Suddenly, Chyna intentionally low-blows Neidhart while Michaels and HHH double-clothesline him. They then double-team Neidhart, and Michaels delivers his third dose of Sweet Chin Music of the evening. To finish the segment, Michaels taunts Neidhart.
Conclusion: Well, the bait-and-switch was both a smart heel tactic as well as a possible ratings-grabber. Otherwise, the tag titles changed hands, yet none of the wrestling was worthwhile. Truly, the only meaningful segment was the offering by Austin and the Rock. Definitely check out that segment, but be leery about the rest. Could RAW is WAR finally overcome Nitro in the ratings?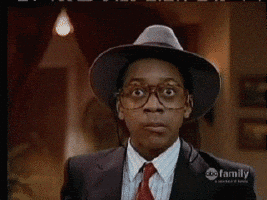 TV Rating: 3.1
Who won? Nope, by almost 0.8, Nitro defeats RAW is WAR once again. What's it going to take for them to get over the hump? Future episodes should tell the story.
Stay tuned for ECW November to Remember '97!
Comments? Suggestions? Send them to me at rsg@rockstargary.com and follow me on Twitter (@rockstargary202).
Custom Search