WELCOME TO ROCK STAR GARY REFLECTIONS!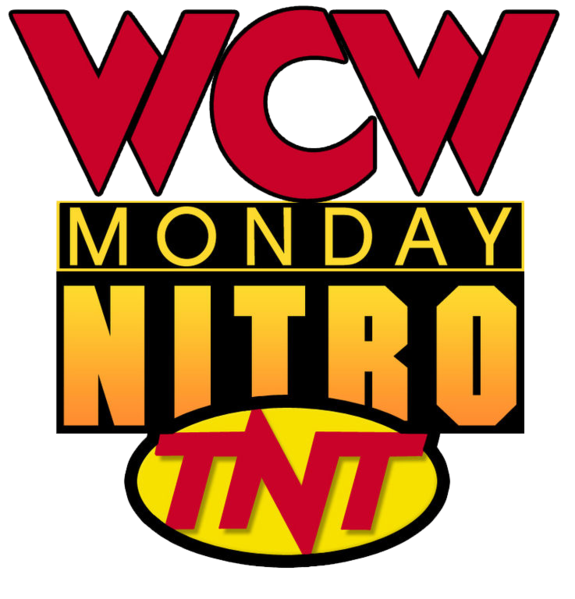 WCW Monday Nitro 11-24-97
Live from Saginaw, MI
Airdate: November 24, 1997
Attendance: 5,879 (5,076 paid)
Hosted by Tony Schiavone, Larry Zbyszko, "Iron" Mike Tenay, & Bobby "The Brain" Heenan
Will the Giant regain the World title, or will the nWo have something to say about it? Can Traylor defeat Hennig for the US title? How will Sting be involved? Let's find out!
Opening montage.
The nWo congregates backstage before heading to the ring. After Bischoff introduces both Curt Hennig and Scott Hall, he hands the microphone to Hall who gets the Saginaw faithful to chant "n-W-o." Hogan then makes a challenge to "anybody in the building...backstage" and puts up the title. Sans music, Giant, with J.J. Dillon in tow, accepts the challenge. Dillon refuses to clear Giant due to his broken hand, but Giant's willing to indemnify himself. Yikes! WCW's copying a WWF angle. #1 means you don't do that, Eric!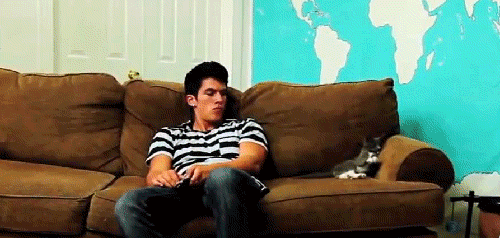 Nitro is sponsored by Valvoline.
Match 1 (non-title): WCW World tag team champions Steiners (w/ Ted DiBiase) versus Disorderly Conduct
Highlights:
At the onset, Steiners double-back-drop Disorderly Conduct and clothesline them over the top rope to the floor.
Scott then delivered a T-bone suplex to Mean Mike and followed with a belly-to-belly suplex.
When tags were exchanged on both sides, Tough Tom hit a sidewalk slam on Rick.
He then provided Rick with a double axe handle for 2.
As Rick rebounded with a powerslam, he got 2.
Scott tagged in, but Disorderly Conduct double-teamed him sending him to the floor.
After Tough Tom distracted referee Nick Patrick, Mean Mike gave Scott the business. SNEAKY!
Tough Tom then mounted the second turnbuckle, leaped, but Scott caught him.
When Scott delivered an overhead belly-to-belly suplex, he tagged in Rick.
Zbyszko then mistakenly referred to Rick as "Rob" (real name) while Rick cleaned house.
With all four wrestlers in the ring, Scott hit a double underhook powerbomb to Mean Mike.
Steiners then delivered the Steiner bulldog, and Rick pinned Mean Mike.
As a result, Steiners won.
Rating: *½
Summary: Showcase match for Steiners and another memo to WWF about wrestlers winning in their hometown.
Replay sponsored by 1-800-COLLECT.
On WCW Saturday Night, Hennig defends the US title against DDP Also, Faces of Fear and Mortis/Wrath square off in a return match.
Nitro Girls dance in the ring wearing black. Schiavone mentions the upcoming Nitro at the Georgia Dome on 1/5 with tickets going on sale on Black Friday. A-ha! It's no wonder I didn't get a great seat to that show since everybody and their brother spent money on that day. Schiavone also shills the Nitro Party contest.
Match 2: Meng (w/ Jimmy Hart) versus Booker T (w/ Jacqueline)
Highlights:
While Booker T made his entrance, Lee Marshall interviewed Jericho for wcwwrestling.com.
Booker T leap-frogged Meng and landed a flying forearm.
As Booker T delivered an axe kick sending Meng over the top rope to the floor, Meng rebounded with a back drop.
Booker T then performed the Spinaroonie and hit a leg lariat for 2.
When Booker T made a second attempt, Meng caught and slammed him.
He then powerbombed Booker T for 2.
After he slammed Booker T, Meng grazed him with an elbow drop.
He then gave Booker T a cross corner whip but came up empty on his follow-through.
As Meng attempted another powerbomb, Booker T escaped and hooked a sunset flip.
1-2-3.
Booker T won.
UPSET CITY!
Rating: ½*
Summary: Solid victory for Booker T in a singles role. Could he be climbing the ladder?
After the match, Meng hooks a Tongan death grip on Booker T until Stevie Ray storms the ring. Stevie Ray then CROWNS Meng with a balsa wood chair, but it doesn't faze Meng. While Barbarian also joins the party by kicking Stevie Ray in the head, Meng applies the Tongan death grip to Stevie Ray.
We then revisit stills from the PPV as highlights of the Raven-Riggs match air.
Following that, we see the Dillon segment from last night regarding Raven. At the entrance, "Mean" Gene Okerlund interviews Dillon, and they walk over to Raven's seats. In the meantime, Riggs hops the steel railing to join the Flock. Raven informs Dillon that he signed the contract but "won't conform to (his) rules."
Match 3: The "Crippler" Chris Benoit versus Raven Sick Boy
Highlights:
Benoit attacked Sick Boy upon his entrance but fell victim to a springboard back elbow.
When Benoit hung him out to dry, Sick Boy rebounded with a springboard dropkick for 1. Impressive!
He then slammed Benoit, went to the apron, but missed a springboard guillotine leg drop.
As Benoit clotheslined him, he mounted the top turnbuckle and delivered a diving head butt.
Kidman then stormed the ring, but Benoit supplied him with a dragon screw leg whip.
After three members of the Flock failed to get to him, Benoit applied a Crippler Crossface to Sick Boy.
Immediately, Sick Boy submitted; thus, Benoit won.
Rating: **½
Summary: Showcase match for Benoit, but a solid debut for Sick Boy nonetheless.
After the match, the Flock attacks Benoit, and Saturn applies the Rings of Saturn to him. While the Saginaw faithful chants "Raven sucks," their nemesis stares a hole through Benoit.
THE FOLLOWING ANNOUNCEMENT HAS BEEN PAID FOR BY THE NEW WORLD ORDER:
Buy the shirt! Send it to Rock Star Gary. Make it an XL.
THE PRECEDING ANNOUNCEMENT HAS BEEN PAID FOR BY THE NEW WORLD ORDER.
Zbyszko, after the nWo disparagement of him during its announcement, heads to the ring and cuts a promo on Hall. Instead of getting Hall, he gets nWo propaganda falling from the ceiling, I.e. a photo of Bischoff over the fallen Zbyszko. Speaking of Bischoff, he emerges, promotes Hall, and runs down Zbyszko. Never to back down from a challenge, Zbyszko summons Bischoff to "Larry-land." Bischoff accepts, and Zbyszko confronts him in the aisle. Unfortunately for us, WCW Security prevents any fisticuffs, and the match will happen...probably at Starrcade '97.
Nitro Girls dance at the entrance wearing silver.
HOUR #2!
Prior to the next match, more stills from the PPV air.
Match 4: "Das Wunderkind" Alex Wright (w/ Debra) versus Prince Iaukea
Highlights:
Wright gave Iaukea a cross corner whip followed by a dropkick.
As he gave Iaukea another cross corner whip, Wright came up empty on his follow-through.
Iaukea then dropkicked and backdropped Wright.
When he landed an enziguri, Iaukea got 2.
He then leap-frogged Wright but received an overhead belly-to-belly suplex.
After Debra got up on the apron, Wright scored with a spinning heel kick.
He then backdropped Iaukea and admonished Debra for her presence on the apron.
While Debra distracted referee Billy Silverman, Wright performed a move that the camera missed.
With Wright continuously distracted by Debra, Iaukea mounted the top turnbuckle and hit a cross body block.
1-2-3.
Iaukea won.
Rating: *
Summary: More angle than match as you will see.
Afterward, an angry Wright berates Debra, grabs the microphone, and fires her as his manager.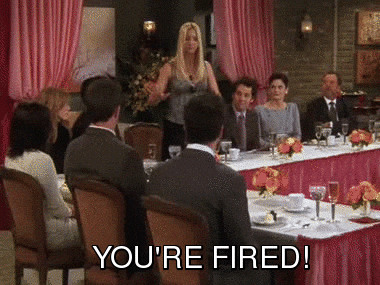 Match 5: "Macho Man" Randy Savage (w/ Elizabeth) versus Disco Inferno
Highlights:
In the early-going, Elizabeth grabbed Disco by the boot causing him to confront her.
Savage joined them only to get Disco's attention.
That allowed Elizabeth to shove Disco causing him to HIT THE POLE.
When Savage clotheslined him on the floor, he guillotined Disco with the steel railing.
Back in the ring, Savage slammed him, mounted the top turnbuckle, and hit the big elbow.
He then pulled Disco up at 2, mounted the top turnbuckle again, and delivered a second big elbow.
1-2-3.
Savage won.
Rating: ½*
Summary: Showcase match for Savage.
Quarterly TV rating: 3.5
After the match, Savage again mounts the same top turnbuckle and supplies Disco with big elbow #3. When referee Mickey Jay tries to stop Savage from mounting the turnbuckles, Savage pops him. He then disposes of Jay, retrieves a can of spray paint from Elizabeth, and sprays Disco. To make matters worse, he counts the pin while Elizabeth puts her boot atop Disco. Welcome back to WCW, Disco! Your earlier bout of misogyny cost you not once, but twice. Regardless, Savage mounts the top turnbuckle again and delivers big elbow #4.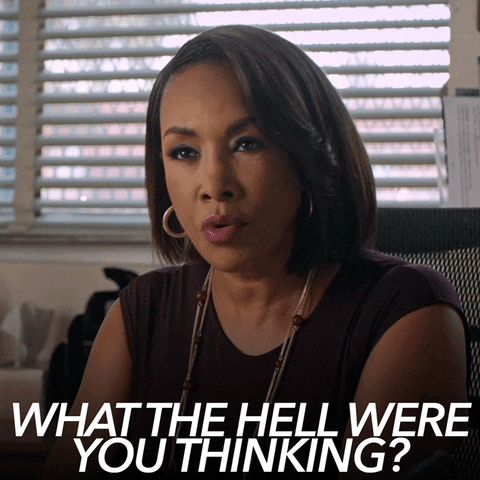 Nitro is sponsored by THQ who created WCW Nitro, the video game for Sony Playstation.
Howard Pinsky of Atlanta, GA won a Nitro Party pack, and a party ensued. Pass the fried chicken please!

Match 6: Dean Malenko versus Brad Armstrong
Highlights:
While the Saginaw faithful shat all over this match, Armstrong leap-frogged Malenko and followed with a Rocker Dropper.
He then delivered a belly-to-back suplex for 2.
As he hit a hangman's neckbreaker, Armstrong got another 2.
He then powerslammed Malenko but couldn't get 3.
When Malenko rebounded with a spinning heel kick, he got 2.
Schiavone then pointed out that should Giant defeat Hogan for the World title tonight, the Sting-Hogan match at Starrcade '97 will still occur. That would mean that Giant must defend the title against someone, right?
Nonetheless, Malenko gave Armstrong a cross corner whip followed by a corner clothesline.
Armstrong then reversed a cross corner whip, but Malenko floated over, mounted the top turnbuckle, and delivered a cross body block.
On the other hand, Armstrong used momentum to land on top for 2.
After each wrestler countered a pair of moves, Malenko hooked a backslide for 2.
Armstrong then slammed Malenko for 2.
As Armstrong attempted a sunset flip, Malenko rolled out and hooked a Texas cloverleaf.
Suddenly, the Saginaw faithful arose from its slumber realizing the finish.
Armstrong tapped out, so Malenko won.
Rating: *
Summary: Extremely strong psychological match, but the Saginaw faithful couldn't care less.
Quarterly TV rating: 3.5
At the entrance, Okerlund interviews Steve "Mongo" McMichael. Despite Mongo's hilarity at Wright's firing of Debra, she emerges and courts Mongo. Rather than taking her back, Mongo instructs her to "get the hell outta here." Methinks Debra's days in WCW are numbered. Before the interview ends, Mongo admonishes Okerlund for his "anything" comment.
Nitro Girls dance completely in silver at the entrance.
Match 7: Buff Bagwell versus "Lionheart" Chris Jericho
Highlights:
This match marked Bagwell's return from injury since 10/14.
When Bagwell dropkicked him, Jericho responded with a spinning heel kick.
He then dropkicked Bagwell and clotheslined him over the top rope to the floor.
With Bagwell on the floor, Jericho delivered a plancha. Woohoo!
He then rammed Bagwell into the steps, tossed him back into the ring, and suplexed him.
As he hit a Lionsault, Jericho got 2.
He then attempted a huracanrana, but Bagwell countered with a stungun.
After Bagwell delivered a back elbow, he clotheslined Jericho.
Speaking of Jericho, he hooked a sunset flip and got 2.
Bagwell then clotheslined Jericho again, got into a shoving match with referee Billy Silverman, and almost got pinned.
When Bagwell slammed him, he mounted the second turnbuckle.
Jericho got to his feet and caught Bagwell with a dropkick.
As he joined Bagwell, Jericho hit a super huracanrana for 2.
He then backdropped Bagwell, gave him a cross corner whip, and followed with a corner clothesline.
After another corner whip and clothesline, Jericho made a third attempt but ate boot.
Bagwell then delivered a Buff blockbuster and pinned Jericho.
Rating: **
Summary: Decent comeback match for Bagwell as both he and Jericho could fly and chain moves together well.
Quarterly TV rating: 3.5
Nitro is sponsored by Nintendo 64.
Following a commercial break, we see more stills from last night as Hennig retained against Flair.
Prior to the next match, Tenay announced a documentary about Brian Pillman. He also stated that the proceeds would benefit the Pillman family.
Match 8 for the WCW US title: Curt Hennig (champion) versus Ray Traylor
Highlights:
Traylor chased Hennig to the floor and rammed him face-first into the steps.
As he provided Hennig with a ten-punch count-along, Traylor followed with a cross corner whip and avalanche.
An uppercut by Traylor then sent Hennig over the top rope to the floor.
When he gave Hennig another cross corner whip, Traylor came up empty on his follow-through.
Hennig then gave Traylor a HARD cross corner whip to injure the back.
After Traylor slammed Hennig, he missed a splash.
He then delivered an enziguri and supplied Hennig with a ten-turnbuckle count-along down to the mat.
As he hip-tossed Hennig, Traylor broke the wishbone on the ring post. OUCH!
He then hit a Traylor Park (Bossman slam) but only got 2.
Suddenly, Hall stormed the ring causing referee Charles Robinson to call for the bell.
Traylor won by DQ, but Hennig retained.
Rating: DUD
Summary: Zero flow to the match, and the Saginaw faithful didn't think much of it either.
Quarterly TV rating: 3.8
Afterward, the nWo hits the ring, and they pummel Traylor. Savage then mounts the top turnbuckle and delivers big elbow #5 on the evening. Hall then spray-paints Traylor to end the segment.
Schiavone then shills WCW vs. nWo World Tour for Nintendo 64.
Following a commercial break, we revisit last week's episode when Hall broke Giant's hand. Stills from the PPV follow.
Match 9 for the WCW World title: Hollywood Hogan (champion w/ Vincent) versus Giant
Highlights:
Vincent instructed referee Randy Anderson not for Giant to use his cast as a weapon.
In turn, Giant knocked him OUT COLD with it.
Abruptly, Bischoff and "Ravishing" Rick Rude commandeered the broadcast table.
While the Saginaw faithful chanted "Hogan sucks," their nemesis clotheslined Giant over the top rope to the floor.
Hogan then joined and rammed Giant's broken hand against the cameraman stand.
When Giant blocked a hand shot to the steel railing, he made Hogan taste it. It must have tasted like the Nor'Easter at Timbers.
Back in the ring, Giant missed an elbow drop.
Hogan then leg-dropped Giant's broken hand followed by his patented leg drop for 2.
As Giant lowered the strap to his singlet, he successfully chokeslammed Hogan despite his broken hand.
Due to the intense pain, he couldn't capitalize, and "Sting" storms the ring.
"Sting" then leaned Giant's broken hand across the apron and HAMMERED it with a bat. YEE-OUCH!
Nevertheless, Anderson called for the bell disqualifying Hogan.
Hogan retained.
Rating: *
Summary: Nothing match, but I bet it sets up more juicy meat for the Hogan-Sting storyline.
Quarterly TV rating: 4.0
After the match, "Sting" raises his mask to reveal Kevin Nash. The rest of the nWo arrives while Nash removes Giant's cast. Another Sting then repels from the ceiling and promptly falls through the mat. Huh? Nash then CREAMS Sting in the head with a bat to cement the fact that it's a mannequin. Next, Hogan gets his turn while a cup of beer directly smacks Savage for the Saginaw faithful's amusement. While they LOUDLY chant "we want Sting," Hogan badmouths the mannequin.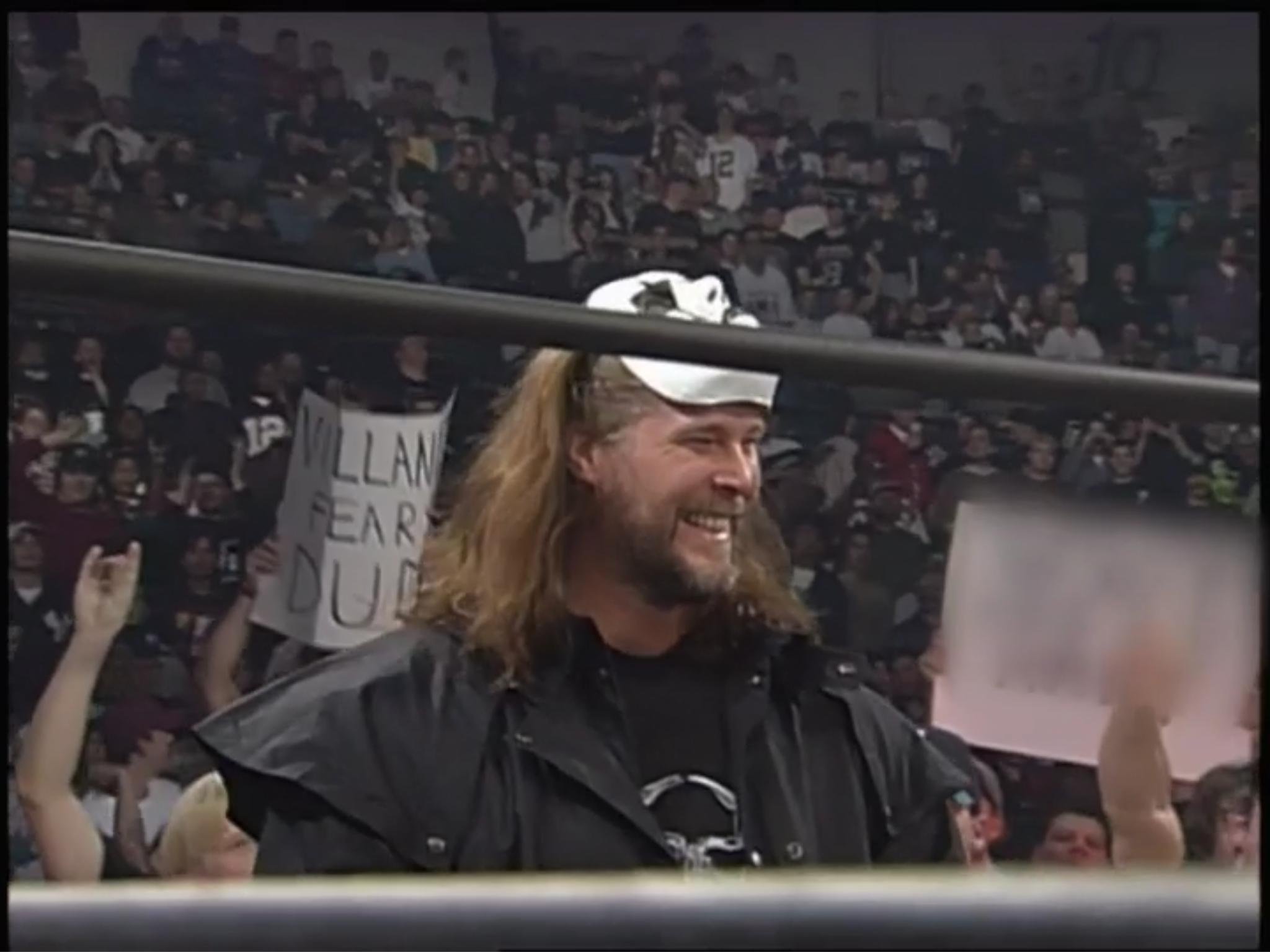 Conclusion: Two weeks ago, Bret Hart allegedly joined the nWo. Last week, Rude surprisingly joined while also being telecast on RAW is WAR. This week, what happened? ABSOLUTELY NOTHING! Unless you're a diehard Alex Wright or Scotty Riggs fan, skip this meaningless episode. What's on RAW is WAR?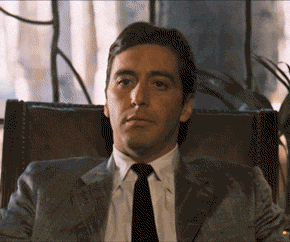 Final TV Rating: 3.88
Stay tuned for RAW Is WAR 11-24-97!
Comments? Suggestions? Send them to me at rsg@rockstargary.com and follow me on Twitter (@rockstargary202).
Custom Search