WELCOME TO ROCK STAR GARY REFLECTIONS!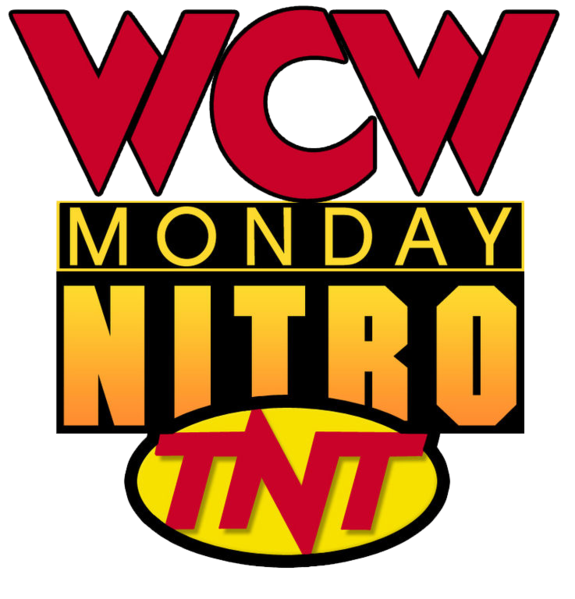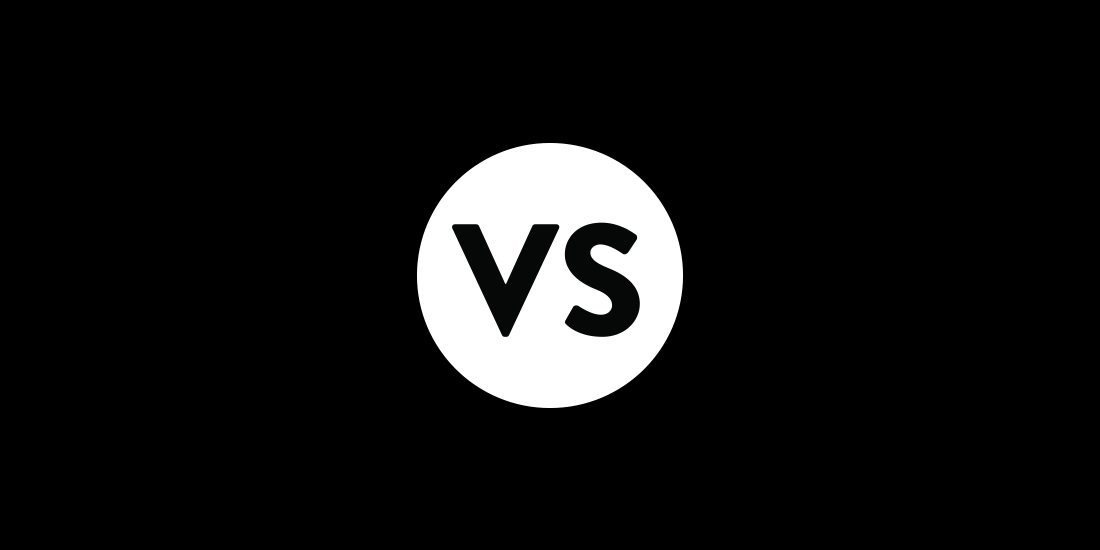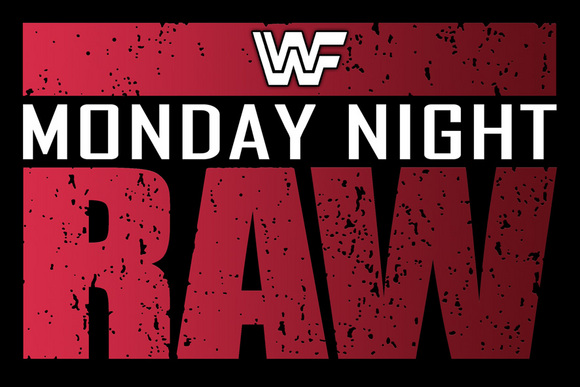 WCW Monday Nitro
Live from Macon, GA
Airdate: November 20, 1995
Attendance: nothing recorded (probably just another peanut farmers' convention)
Hosted by Eric Bischoff, Bobby "The Brain" Heenan, and Steve "Mongo" McMichael
Opening montage.
Match 1: The Shark versus Scott "Flapjack Flash" Norton
Highlights:
Shark attacked Norton in the entryway.
He then rammed Norton into the ring post.
Bear hug.
Belly-to-belly suplex.
Elbow drop.
Shark actually hit the avalanche. No way!
Eric mentioned the hotline and hinted at wrestlers no longer employed by WCW. One of them, as you know from my N2R review, was Sabu.
Shark missed an avalanche. Oh, well, back to the drawing board.
Powerslam by Norton got the pin.
Rating: *
Summary: Impressive power by Norton, but this had no heat and wasn't any good.
World War III will be this Sunday (11/26) only on PPV! Don't miss the 60-man battle royal for the WCW World title!
"Mean" Gene Okerlund is in the entryway and interviews the Taskmaster and Jimmy Hart. Footage from Baywatch with Hogan and Savage involved is shown.
"Disco Fever" plays, and the Disco Inferno appears at the entrance once again. His music stops, and Guerrero shoos him away.
Match 2: "Nature Boy" Ric Flair Brian Pillman versus Eddie Guerrero
Highlights:
Wait a minute! Flair was in street clothes and ran down Guerrero on the microphone. Then he inserted Pillman to wrestle for him. Tiny little bait/switch there, but the match wasn't heavily promoted so it can be forgiven. Besides Guerrero/Pillman had serious workrate potential.
Eric made me chuckle by mentioning that RAW was currently in commercial.
Back elbow followed by a headscissors by Guerrero.
Dropkick.
Belly-to-back suplex.
He then mounted the top turnbuckle, but Pillman dropkicked him on the way down.
Vertical suplex by Pillman.
Powerslam.
Pillman crawled to the apron then suplexed Guerrero to the floor.
He mounted the second turnbuckle, leaped toward Guerrero, but ate the steel railing. It must have tasted like the chicken Chevre at the Rookery.
Springboard plancha by Guerrero all the way to the aisle. Wow!
Brainbuster by Guerrero.
He then mounted the top turnbuckle, but Pillman hit the top rope to trip him up.
Guerrero countered a superplex attempt, hit the frog splash, and got the pin.
Rating: ***1/2
Summary: These guys definitely need a PPV to showcase everything in their arsenal. As it is their match was really good and worthy of your time to check out.
On WCW Saturday Night Lex Luger, Hugh Morrus, VK Wallstreet, and Disco Inferno will be there.
"Last week" (taped 11/6) Luger destroyed Savage's arm.
Match 3: Big Bubba Rogers versus Road Warrior Hawk
Highlights:
Hawk attacked Bubba outside the ring.
Clothesline by Hawk.
He then mounted the top turnbuckle but missed a splash.
Clothesline by Bubba.
Bear hug.
Running guillotine.
Both men down after they hit heads.
Hawk then mounted the top turnbuckle but missed the clothesline.
Bubba grabbed the tape out of his pocket to line his knuckles.
As he came off the ropes "Hacksaw" Jim Duggan tripped him. Bubba landed on his own taped fist knocking himself senseless.
Hawk then pinned him.
Rating: *
Summary: This was more angle than match as Bubba and Duggan will face one another at WWIII.
Match 4: Sting versus Hulk Hogan (w/ "Macho Man" Randy Savage)
Highlights:
As mentioned by Heenan Sting wore the red and yellow.
Savage came out wearing his left arm in a sling.
Hogan came through the stands wearing black and a mask.
The crowd booed him out of the Macon Coliseum.
Clothesline in the corner by Hogan.
He then missed an Axe Bomber.
Dropkick by Sting.
Make that 2 with this one sending Hogan over the top rope to the floor.
Hogan pulled Sting outside the ring, made him taste the apron then the steel railing. It must have tasted like the blackened alligator at Jim Shaw's.
Vertical suplex on the floor by Hogan.
High cross body block by Sting got 2.
Fujiwara armbar by the Hulkster? You're kidding me, right?
A distraction in the crowd allowed Hogan to work a head lock.
Stinger splash, but Hogan caught him and applied a bear hug. Unique counter!
Axe bomber.
Belly-to-back suplex.
Again Eric noted that RAW was in commercial.
Vertical suplex #2.
Scorpion death lock, but Hogan powered out of it.
Hulk-up time!
Big boot.
Leg drop missed.
Scorpion death lock #2, but members of the Dungeon of Doom hit the ring for the no-contest. BOO!
Rating: ***
Summary: This was the blue print for their main event match in 1997 but ended up being much better.
After the match Sting and Hogan clear Zodiac, Meng, Hugh Morrus, and the Taskmaster out of the ring until the Giant comes out with Jimmy Hart. Upon entering the ring the Giant grabs both Hogan and Sting by the throat. With some difficulty due to his bad arm Savage nails the Giant with a steel chair to the back. It doesn't faze him as the Giant chokeslams Savage. Hogan and Sting then get rid of the Giant over the top rope and out of the ring with the aid of a steel chair.
The Taskmaster and Jimmy Hart attempt to commandeer the broadcast table until Mongo screams for security.
Conclusion: Two good matches including a PPV-quality main event made for an excellent go-home show for World War III. Honestly with that type of main event I'm not sure what else they can do to generate huge ratings. Since it was sweeps month they did everything they could here. While I wholeheartedly recommend this show I wonder how RAW countered this program.
TV Rating: 2.50
WWF Monday Night RAW
Live from Richmond, VA
Airdate: November 20, 1995
Attendance: 4,500
Hosted by Vince McMahon and Jerry "The King" Lawler
The WWE Network version of this show is brought to you by 5-Hour Energy drink care of Daniel Bryan.
Stills of the WWF title match from Survivor Series are shown including the aftermath.
Opening montage.
We revisit the main event from last week with the fast count from the 1-2-3 Kid followed by stills from the opening and wild card matches from last night.
Match 1: Hakushi versus the 1-2-3 Kid (w/ "the Million Dollar Man" Ted DiBiase)
Highlights:
Razor Ramon was on the phone during this match.
The Kid missed a spinning heel kick, but Hahushi didn't miss with a dropkick.
Marty Jannetty, in street clothes, tried to run into the ring, but he was stopped by a pair of referees.
A series of kicks in the corner by the Kid.
Crescent kick by the Kid.
Hakushi missed a dropkick.
Flying elbow drop by the Kid.
He then mounted the top turnbuckle and hit a splash.
Tilt-a-whirl backbreaker by Hakushi.
Handspring elbow.
Flying cross body got 2.
He then mounted the top turnbuckle and hit the flying shoulder block.
Superkick sent the Kid through the ropes to the floor.
Hakushi mounted the top turnbuckle, but DiBiase pushed him down to the canvas behind referee Tim White's back.
Spinning heel kick by the Kid got the pin.
Rating: ***
Summary: When these guys turned the volume up at the end the match was very exciting.
After the match the Kid receives a payoff from DiBiase.
At ringside Lawler interviews the Kid. DiBiase runs down Jannetty and Ramon. Speak of the former Rocker and he appears. Also Sid follows suit and challenges Jannetty. Afterwards he delivers a powerbomb to Jannetty on the floor.
Slam Jam hosted by Dok Hendrix: In Your House V will be on December 17 live on PPV. Bret will defend the WWF title against "the British Bulldog" Davey Boy Smith. A brief highlight from Summerslam '92 is shown followed by a promo by Smith. He referred to Hershey, PA as the "scumhole of the Earth." I guess if Winnipeg's the "hell hole" Hershey ranks right up there with it. Thanks for the advice, Davey!
Also taking place at In Your House V will be a match between Henry Godwinn and Hunter Hearst Helmsley in a hog pen.
THIS JUST IN: Diesel has made his way into the arena.
WWF World Tour de Force:
11/21 Salisbury, MD (Superstars taping Matt & Jeff Hardy were enhancement talent)
11/24 Philadelphia, PA
11/25 New York, NY
11/26 Scranton, PA
11/27 Johnstown, PA
RAW is brought to you by Milton Bradley's Karate Fighters.
Barry Didinsky shills the WWF jean jacket. Get either the Undertaker, Shawn Michaels, Diesel or Bret Hart jacket for only $59.75! Stay classy, WWF!
Match 2: Savio Vega versus Bodydonna Skip
Highlights:
Some energetic fans held up a pair of posters that read "Bodydonnas fan club."
Enziguri by Skip.
Catapult by Vega sent Skip into the turnbuckle followed by a Skip flop.
High cross body block by Skip got 1.
Snap suplex by Skip countered by Vega with a vertical suplex.
Clothesline in the corner by Vega.
Suddenly Diesel, still in street clothes (did NO ONE want to put their gear on tonight?), made his way to the ring.
Vega backdropped Skip over the top rope to the floor.
Skip walked right into Diesel who shoved him down while Sunny squealed.
After grabbing the mic Diesel…
Rating: NONE
Summary: Filler with a sports-entertainment finish.
…refuses to apologize then states that he slept "like a baby" and recognized a smile on his face for the first time in a year. So THAT'S where Shawn got that idea. He then refers to himself during his year-long reign as "some corporate puppet" as he shoots on Vince and the WWF machine. According to Diesel "Big Daddy Cool" is back. Lastly he crows "I'm back!" Excellent character change for Nash. The camera follows Nash through the gorilla position backstage.
Catch the ENCORE presentation of Survivor Series tomorrow night on PPV!
Next week Kama will face the Undertaker. Also, Brother Love returns to interview the new WWF champion.
Match 3: "The King of Harts" Owen Hart (w/ Jim Cornette and Mr. Fuji) versus "The Heartbreak Kid" Shawn Michaels
Highlights:
Series of near pinfalls culminated with a back slide by Michaels for 2.
Dropkick.
Huracanrana.
Clothesline by Owen sent Michaels over the top rope to the floor.
Baseball slide.
German suplex with a bridge.
Backbreaker.
Vertical suplex.
Leg lariat.
Swinging neckbreaker.
Leg drop.
Back slide #2 by Michaels.
Clothesline #2 by Owen.
Superplex by Owen, but Michaels shifted the momentum to land atop Owen for 2.
Flying clothesline by Michaels.
Flying forearm.
Michaels then mounted the top turnbuckle and hit the big elbow.
After receiving a cross-corner whip Owen took a sternum-first bump.
Enziguri by Owen.
Sharpshooter blocked by Michaels.
Clothesline by Michaels sent Owen over the top rope to the floor.
Michaels then skinned the cat back into the ring.
And then he collapsed.
Rating: NONE
Summary: This was a tremendous encounter that culminated with an angle/sports entertainment finish. I had it pegged somewhere in the ***1/2-**** range, but since it's sweeps month the WWF needed a hook to ensure the viewers didn't switch over to see Hogan versus Sting. If only these guys had a PPV singles match…
After the match referee Earl Hebner keeps Owen at bay rather than have him go for the pin. A whistle is blown probably to signal the EMTs. After a commercial break the EMTs have an oxygen tank ready for Michaels with ZERO COMMENTARY. As the EMTs cut the wrist tape off Michaels Vince is in the ring to check on his fallen superstar.
After another commercial break Michaels is acknowledging Pat Patterson as a concerned crowd looks on. The show then goes off the air.
Conclusion: Well, taking the product in a new direction means taking chances. A "realistic" angle to maintain viewers is definitely different from the WWF product in previous years. Next week's show should give some form of update on Michaels' condition.
As for the rest of the show, the opening match was good, and Diesel's interruption of the second match was also worthwhile. I certainly hope that the trend of not supplying finishes to matches doesn't become a trend as I don't see its long-term success. I would definitely watch this show if you've never seen it.
TV Rating: 2.30
Who won? The star power of the Nitro main event triumphed over the upper mid-card spectacle that was Owen-Michaels. After last week's loss in the ratings and the highly-anticipated main event it made perfect sense for Nitro to pull out all the stops to win this week.
Let me add another point. Since both programs were live commercial breaks seemed to occur at random/odd times by both shows. If I was to watch these shows concurrently I'm certain the big points of each show occurred while the other was getting paid by its sponsors. We'll see if this trend continues.
Stay tuned for WCW World War III!
Comments? Suggestions? Send them to me at rsg@rockstargary.com and follow me on Twitter (@rockstargary202).
Custom Search