WELCOME TO ROCK STAR GARY REFLECTIONS!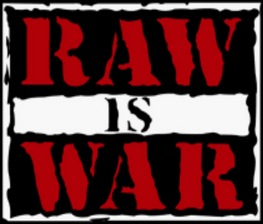 WWF RAW is WAR 11-03-97
Live from Hershey, PA
Airdate: November 3, 1997
Attendance: 5,661
Hosted by Vince McMahon, Jim Ross, Jerry "The King" Lawler & Jim Cornette
What do Austin, Mankind, Goldust, and Degeneration-X have in store for us this week? Let's find out!
Opening montage.
Vince interviews Stone Cold Steve Austin in the ring. While Austin decries that Sunday will be "payback time," we revisit last week's episode when Austin cost Ahmed Johnson a chance to win the IC title. Austin then claims "wrong place, wrong time" for both the Nation of Domination and Ahmed Johnson.
Suddenly, Johnson emerges and heads to the ring. While the Hershey faithful chants "Aus-tin," Johnson mentions that he lost respect for Austin due to his actions last week. He then challenges Austin to a match TONIGHT. As Austin questions the Hershey faithful, they respond with a healthy "hell yeah."
Match 1 for the WWF Light Heavyweight title (quarterfinal): Aguila versus Super Loco
Highlights:
For those unaware, Aguila would morph into Essa Rios later in his WWF tenure. Super Loco became Super Crazy in ECW. Quite the stretch, no?
Sunny was the special guest ring announcer for this match, and Brian Christopher joined the broadcast table. Here is the bracket for the tournament:
When Super Loco delivered a spinning heel kick, he botched a flip over the top rope to the apron.
To make matters worse, with Aguila on the floor, Super Loco leaped at him but tasted the steel railing instead. It must have tasted like the Big Smokie at Duke's Bar & Grille.
Aguila then delivered a corkscrew tope con hilo to Super Loco on the floor. Woohoo!
From the apron, Super Loco hit a springboard spinning heel kick and crotched Aguila on the top rope. OUCH!
He then attempted another springboard spinning heel kick but got nothing but air.
As Super Loco hooked a surfboard, he backdropped Aguila over the top rope to the floor.
He then delivered a Space Flying Tiger Drop but missed a corkscrew body block.
After being backdropped to the apron, Aguila mounted the top turnbuckle and hit a missile dropkick.
With Super Loco on the floor, Aguila mounted the opposite top turnbuckle and executed a BEAUTIFUL moonsault.
He then mounted the same top turnbuckle and delivered a twisting splash.
1-2-3.
Aguila won.
Rating: *
Summary: Tons of high spots, but Super Loco's penchant for botching them stood out like a sore thumb.
In a pre-recorded interview, Terri tells a happy tale about being home in the Runnels family. On the other hand, Dustin chastises and tells her that he wasn't the goody-goody stay-at-home husband and dad while she was on hiatus with Brian Pillman. He then drops the "I found somebody" bomb on her while Terri sits in disbelief. As Terri cries in emotional pain, Dustin's "starting over" on a quest to fulfill himself. He then angrily states "you can take this ring, this marriage, Marlena, and you can shove it up your ass!" DAMN!
RAW is WAR is sponsored by Tiger Electronics and Milton Bradley's Karate Fighters.
Lengthy video airs of the build-up to the WWF title match at the upcoming PPV.
Next, Ahmed Johnson comes to the ring anticipating Austin but gets Kane instead. As Kane reverses an Irish whip, he chokeslams Johnson. He then sets the turnbuckles ablaze and tombstones Johnson twice. Abruptly, Mankind hits the ring and applies the Mandible claw to Paul Bearer. He then CREAMS Kane with a turnbuckle bolt, but Kane sat up shortly afterward.
Afterward, Austin heads to the ring and proves his point about Ahmed Johnson. When he challenges "anyone in the dressing room," the Nation of Domination eventually appears at the entrance. The Hershey faithful then chants "Rocky sucks" while the Road Warriors ambush the NoD from behind. After Austin supplies Kama Mustafa with a Stone Cold Stunner, officials separate the Road Warriors and NoD. Austin then smiles as he exits stage left.
WAR ZONE!
At the entrance, "Ravishing" Rick Rude introduces Degeneration-X. Michael Cole then interviews WWF European champion Shawn Michaels in the ring while we revisit last week's show when Michaels interfered in the WWF title match. In response to the Hershey faithful's chant of "Shawn is gay," Michaels kisses HHH on the lips. He then kisses Chyna the same way. Methinks he goes both ways.
While the Hershey faithful chastises Degeneration-X's bedroom habits, HHH and Chyna school-boy Cole. Michaels then refers to himself as God, but HHH stops him and subtly insults Hogan and WCW. When Michaels mentions his appearance next week, he promises to be "naked" and taunts Ken Shamrock. HHH then summons Commissioner Slaughter.
Speaking of Slaughter, he comes to the ring, but HHH & Michaels put welder's helmets on. But that's not enough! Next, they apply windshield wipers to the helmets to completely insult Slaughter. The commissioner then declares that Michaels will face Shamrock TONIGHT much to Michaels' chagrin.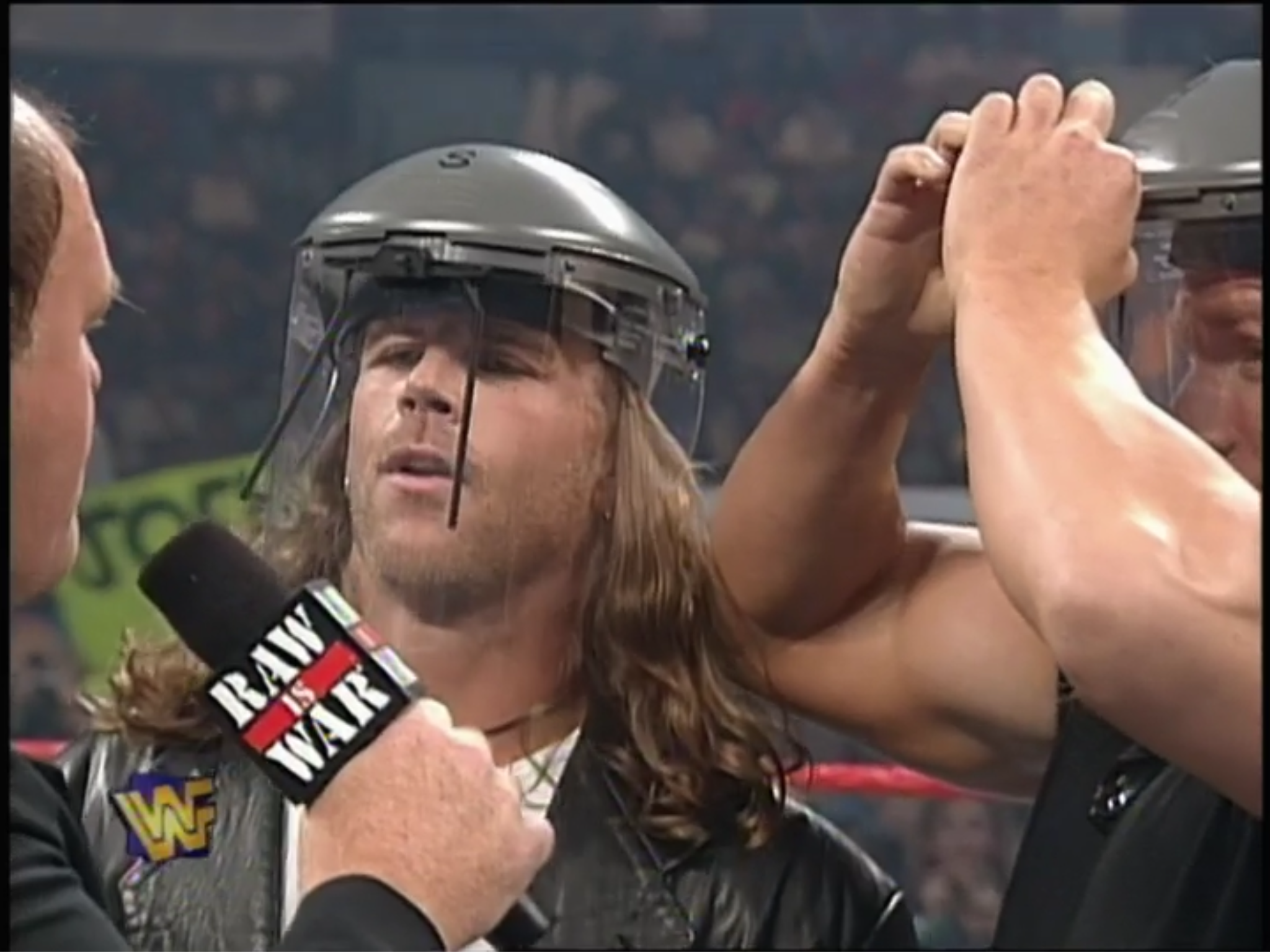 Prior to the commercial break, Mero disturbs Sable in her dressing room while she's got her top down but her back turned.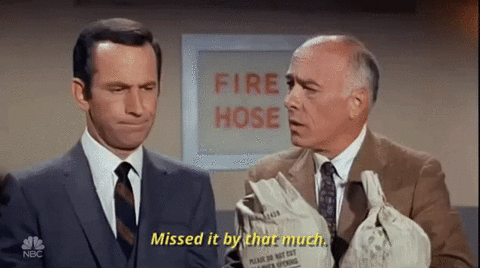 Before the next match, Vega cuts a pre-taped promo on Mero.
Match 2: Marc Mero (w/ Sable) versus Savio Vega
Highlights:
Mero hip-tossed Vega while Lawler name-dropped Mike Tyson.
As Vega reversed a cross corner whip, he delivered a leg lariat.
Vega then grabbed Sable's hair, but Mero rolled him up for 2.
When Sable distracted referee Mike Chioda, Mero nailed Vega down near Ponce, PR.
He then hit a TKO.
1-2-3.
Mero won.
Rating: DUD
Summary: Showcase match for Mero's new character.
After the match, Cole attempts to interview Sable at ringside; however, Mero interrupts and tells "Gilligan" to interview him instead.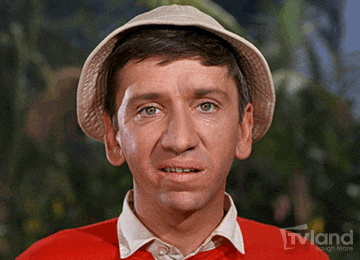 Vince then plugs Survivor Series '97.
Match 3 (dog-collar): The "British Bulldog" Davey Boy Smith (w/ Jim "The Anvil" Neidhart, Doug Furnas, & Philip LaFon) versus Vader
Highlights:
According to Ross, Patriot is injured and will not compete at the PPV.
Smith clotheslined Vader over the top rope and hanged him with the collar.
In the meantime, Neidhart, Furnas, and LaFon took turns beating on Vader.
When Smith touched three corners, Vader stopped his progress.
Cole then interviewed Furnas and LaFon while Vader powerbombed Smith.
As Vader touched all four corners, he won.
Rating: DUD
Summary: Pointless gimmick match acting as an appetizer for the US versus Canada match at the PPV.
After the match, Vader gets pummeled until an unknown enters the ring and throws martial arts kicks. Smartly, Neidhart tackles him thinking he's just an intruding fan while Vader protects him. For those unaware, this marks Steve Blackmon's WWF debut.
Prior to the next match, we revisit last week's episode when Jammes and Gunn cost Los Boricuas the match against the Road Warriors.
Match 4: Los Boricuas versus "Road Dog" Jesse Jammes & "Bad Ass" Billy Gunn
Highlights:
While the Hershey faithful questioned Gunn's bedroom habits, their nemesis slammed Jesus and delivered an elbow drop for 2.
Jammes tagged in and hooked a Gunn-assisted abdominal stretch and illegally tagged in Gunn.
As Jesus attempted a cross body block, Gunn caught and hit him with a backbreaker.
He then leap-frogged Jesus who countered a back drop into a DDT.
When tags were exchanged on both sides, Jose clotheslined Jammes.
With all four wrestlers in the ring, los Boricuas rammed Jammes and Gunn together and clotheslined Gunn over the top rope to the floor.
Los Boricuas then double-cross corner whipped Jammes and followed with a Jose-assisted back elbow by Jesus.
While Jesus distracted referee Tim White, Jose catapulted Jammes face-first into the top turnbuckle by way of a reverse powerbomb.
Since Jesus continued to distract White, Gunn mounted the top turnbuckle and nailed Jose.
He then placed Jammes atop Jose.
1-2-3.
Jammes and Gunn won.
Rating: ½*
Summary: Absolutely ZERO heat as the Hershey faithful couldn't care less about either team.
Prior to the next match, we revisit last week's episode when Shamrock made Bret tap while the referee was down. Later, Michaels interfered which allowed Bret to retain the WWF title.
Match 5 (non-title): WWF European champion the "Heartbreak Kid" Shawn Michaels (w/ Degeneration-X) versus Ken Shamrock
Highlights:
Before Michaels could remove his garb, Shamrock attacked him.
He then gorilla-pressed Michaels and tossed him down onto HHH and Chyna.
When Michaels conferred with HHH, Shamrock supplied them with a double noggin knocker.
He then brought Michaels back in the hard way and gave him a cross corner whip that resulted in a Michaels flip.
As Shamrock reversed a cross corner whip, he faked out Michaels on a float-over.
He then hooked a fisherman's suplex for 2.
While Michaels walked Shamrock through a clothesline over the top rope spot, you could hear Michaels calling the match.
On the floor, Shamrock escaped a slam attempt and made Michaels HIT THE POLE.
Unaware that Chyna was behind him, Shamrock also HIT THE POLE thanks to her.
Prior to a commercial break, Rude came to the ring.
Afterward, Michaels distracted referee Earl Hebner while HHH nailed Shamrock and tossed him back into the ring.
Michaels then delivered a pair of leg drops, but Shamrock rebounded with a cross body block for 2.
When Michaels hit a clothesline, he got 2.
Shamrock then hooked a mistimed inside cradle because he didn't react quickly enough when Michaels fed him his leg. Oops.
As Michaels dropkicked him, he got 2.
He then reversed a cross corner whip, charged, but SMACKED the ring post instead of Shamrock.
Speaking of Shamrock, he hit a flying back elbow followed by a spinning heel kick.
He then attempted a huracanrana, but Michaels countered with a powerbomb for 2.
After Michaels missed Sweet Chin Music, Shamrock hooked a belly-to-belly suplex.
HHH then got up on the apron, but Shamrock CLOCKED him.
When Michaels attempted Sweet Chin Music again, Shamrock countered with a dragon screw leg whip. Wow!
He then hooked an ankle lock, but Chyna got up on the apron to distract Hebner.
As Rude entered the ring, he SMASHED his Haliburton into Shamrock's back. How dastardly!
Hebner saw Rude in the ring and called for the bell.
As a result, Shamrock won by DQ.
Rating: **
Summary: Good TV match, but it was extremely obvious (almost too obvious at times) that Michaels was walking Shamrock through the whole match.
After the match, HHH delivers the Pedigree to Shamrock onto the Haliburton as the show goes off the air.
Conclusion: Plusses of the show include the Goldust heel turn, Degeneration-X making Slaughter look foolish, and Austin playing mind games with Johnson. Minuses involve the rest of the episode. Although matches were teased, the upcoming PPV is completely about the main event. I fear for the undercard. Can Austin, Degeneration-X, and Goldust cause a shift in the ratings this week?
Rating: 2.6
Who won? Nope, Nitro SLAUGHTERS RAW again, this time by a 1.4 margin. To say the least, RAW needs a huge kickstart to overtake Nitro. I wonder what it'll take for it to happen.
IN OTHER NEWS THIS WEEK: Remember Bischoff's upcoming surprise next week? WE HAVE A HEEL TURN, er, I mean, a HUGE defection/acquisition! Bret Hart, who was in Calgary while this episode aired, officially gave notice to the WWF so that he can sign with WCW. But wait! He's still the WWF champion! While It's obvious that Bret will have to lose the belt to Michaels at the PPV, the story leaked to the Internet on 11/3. That might not seem like much now, but back then it was UNFATHOMABLE! the WWF will have to do something truly radical to explain Bret's sudden departure. More on this story will be covered at a later date, so...
Stay tuned for WWF Survivor Series '97!
Comments? Suggestions? Send them to me at rsg@rockstargary.com and follow me on Twitter (@rockstargary202).
Custom Search