WELCOME TO ROCK STAR GARY REFLECTIONS!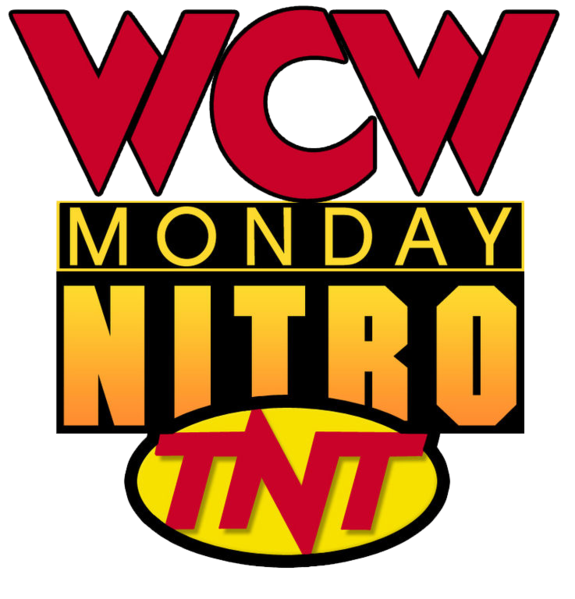 WCW Monday Nitro 10-27-97
Live from San Diego, CA
Airdate: October 27, 1997
Attendance: 6,281 (4,773 paid)
Hosted by Tony Schiavone, "Iron" Mike Tenay, & Bobby "The Brain" Heenan
Buckle up! Nitro is a jam-packed three-hour marathon guaranteed for you NOT to change the channel. Will Hogan actually wrestle? Against whom? What else happens? Let's find out!
As the program begins, we revisit the aftermath from the putrid main event of last night's PPV.
Hogan and Bischoff emerge through the entrance, and Hogan crows about being "God." He then challenges anyone in WCW while Bischoff plugs Assault on Devil's Island airing tomorrow night on TNT.
As the announcers decry that Piper beat Hogan last night with a sleeper, we revisit the Luger-Hall match when Zbyszko put Syxx on the shelf. Obviously due to the post-match attack by Bischoff and Hall, Zbyszko will not perform announcing duties tonight.
Match 1 for the WCW Cruiserweight title: Rey Mysterio, Jr. (champion) versus Dean Malenko
Highlights:
Although WCW didn't recognize Mysterio as an American, San Diego's his hometown, and he received a warm hometown response from the San Diego faithful.
Mysterio finagled his way around Malenko and hooked a sunset flip for 2.
When Raven, Saturn, Kidman, and Sick Boy lollygagged their way to their customary front-row seats, Mysterio secured an Oklahoma roll for another 2.
Malenko then reversed an Irish whip, but Mysterio countered a powerbomb with momentum.
As they traded 2-counts during a pinfall reversal sequence, Malenko gave Mysterio a cross corner whip but ate boot on his follow-through.
Malenko then countered a victory roll and got 2.
After Mysterio reversed a cross corner whip, Malenko vaulted him to the apron.
Mysterio then mounted the top turnbuckle, but Malenko caught, joined, and gave him a super gutbuster for another 2.
When Mysterio attempted the West Coast Pop, Malenko countered with a powerbomb.
He then attempted a Texas Cloverleaf, but Mysterio countered with an inside cradle.
1-2-3.
Mysterio retained.
Rating: ***
Summary: Good opener where the psychology kept the San Diego faithful's attention, and the hometown victory caused them to rise to their feet at the conclusion.
La familia is the theme for this week's lucha libre feature.
Nitro Girls dance in Halloween costumes at the entrance. Unfortunately for those of you who enjoy it, Spice didn't dress up like a pumpkin.
Match 2: Glacier versus La Parka
Highlights:
As La Parka played air guitar on a steel chair during his entrance, we revisit the 8/25/97 episode when La Parka HAMMERED Glacier with a balsa wood chair en route to victory.
Glacier literally kicked La Parka out of the ring and followed with a plancha. Woohoo!
When La Parka clotheslined him, he delivered a reverse enziguri for 2.
He then piledrove Glacier and performed the La Parka strut. HA!
After he hit a spinning heel kick, La Parka followed Glacier outside the ring with a corkscrew plancha. Double woohoo!
He then set up his chair and rammed Glacier face-first into it.
As La Parka mounted the top turnbuckle, Glacier shook the top rope to disrupt La Parka's balance.
With La Parka perched on the second turnbuckle, Glacier used momentum to send him through the chair down to the floor.
Glacier then tossed him back into the ring and delivered a Cryonic kick.
1-2-3.
Glacier won.
Rating: *½
Summary: La Parka tried his best, but Glacier used the cruel hand of irony to prevail.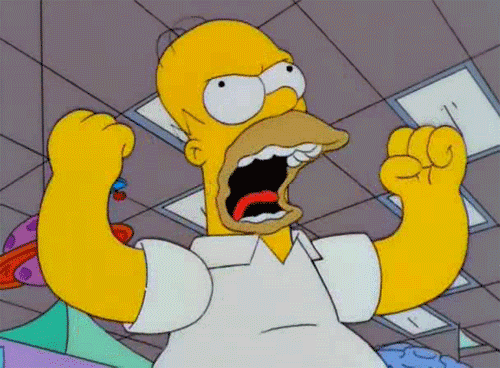 Snickers sponsors the replay.
At the entrance, "Mean" Gene Okerlund interviews DDP who'd rather discuss things in the ring. DDP dispels the "rumor" about who portrayed Sting last night during his match against Savage. With Hogan's name divulged, DDP offers an "I don't think so" to Hogan's self-proclamation of being a deity. He then accepts Hogan's open challenge TONIGHT. Wow!
On WCW Saturday Night, the Steiners meet Wrath and Mortis while Harlem Heat faces Lord Steven Regal and Squire David Taylor. Don't miss the All Saint's Day episode of the muthaship!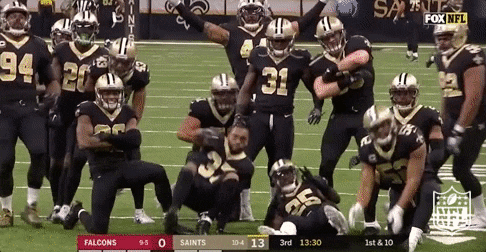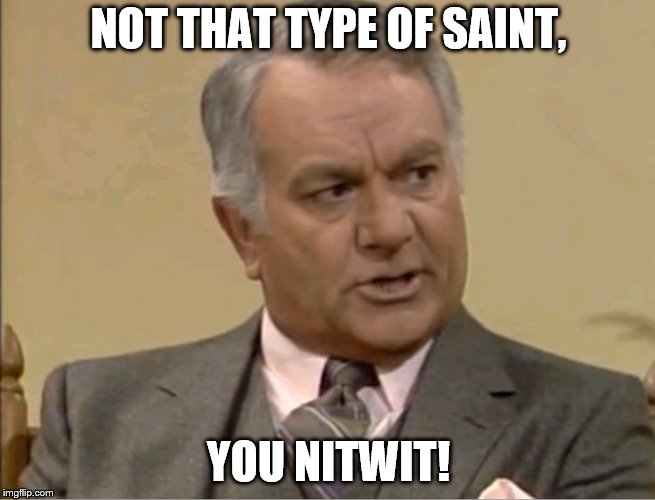 Sorry, Chester.
In the ring, Okerlund interviews the "Living Legend" Larry Zbyszko who's sick of Scott Hall. Zbyszko then offers Hall a "one-way first-class ticket to Larryland." HA! Suddenly, Hall and the purportedly injured Syxx emerge through the entrance to refute Zbyszko's promo. Hall mentions Kevin Nash's recuperation in Phoenix before referring to the Zbyszko beatdown shown again. As the San Diego faithful chants "Lar-ry," Hall and Syxx retreat backstage.
Match 3: The "Total Package" Lex Luger versus Stevie Ray (w/ Jacqueline)
Highlights:
Stevie Ray gave Luger a cross corner whip, but Luger hip-tossed him.
When Luger slammed him, he missed an elbow drop.
Stevie Ray then delivered a knee lift followed by a lariat.
As he powerslammed Luger, Stevie Ray got 2.
He then gave Luger a pair of HARD cross corner whips to injure the back.
After Stevie Ray hooked a bear hug, Luger countered with one of his own.
Stevie Ray then rang Luger's bell to escape.
When he gave Luger another cross corner whip, Stevie Ray ate boot on his follow-through.
Luger then clotheslined Stevie Ray twice before hitting a flying forearm.
As he gave Stevie Ray a cross corner whip, Luger ate a back elbow on his follow-through.
Stevie Ray then delivered a bicycle kick, but Luger rebounded with a powerslam.
After Luger hooked a Torture Rack, Stevie Ray submitted.
Luger won.
Rating: *
Summary: Showcase match for Luger.
Yet another Raven soliloquy.
HOUR #2!
Prior to the next match, we revisit the Jericho-Gedo match from last night when Gedo assisted Jericho in injuring his neck. Oops.
Match 4: "Lionheart" Chris Jericho versus Eddie Guerrero
Highlights:
Jericho's right trapezius muscle was taped due to the aforementioned injury.
As he leap-frogged Eddie, Jericho followed with a tilt-a-whirl backbreaker.
He then delivered a spinning heel kick, but Eddie reversed a cross corner whip.
When Eddie caught Jericho mid-float-over, he hit a shoulder breaker.
He then gave Jericho a drop toe hold followed by a seated dropkick.
After Jericho LAUNCHED Eddie with a release German suplex, he got 2.
He then powerbombed Eddie but missed a Lionsault.
As Eddie mounted the top turnbuckle, Jericho upset his balance crotching him.
He then joined and delivered a top rope superplex. Wow!
When he escaped a powerbomb, Jericho suplexed Eddie over the top rope to the floor. CRAZY!
Somehow Eddie landed on his feet, mounted the top turnbuckle, and hit a frog splash.
1-2-3.
Eddie won.
Rating: **½
Summary: Fast-paced with great workrate. Had Jericho not come into the match injured, I would have asked for more time for this match.
TV Rating: 3.9
Match 5: "The Crippler" Chris Benoit versus Fit Finley
Highlights:
Benoit gave Finley a tilt-a-whirl backbreaker and countered a side head lock with a belly-to-back suplex.
When he delivered an enziguri sending Finley to the floor, Benoit missed a baseball slide.
Finley then guillotined Benoit with the steel railing and rammed him shoulder-first into the ring post.
Back in the ring, Finley hit an elbow drop and got 2.
He then slammed Benoit, mounted the second turnbuckle, and gave Benoit a Vader bomb for another 2.
As he rammed Benoit face-first into the apron, Finley stood him up against the ring post.
In lieu of nailing Benoit, Finley HIT THE POLE.
Finley then rammed Benoit back-first into the steel railing, tossed him into the ring, delivered a cross corner whip, and followed with a shoulder block.
After Benoit rebounded with a release German suplex, he mounted the top turnbuckle and hit a diving head butt.
1-2-3.
Benoit won.
Rating: **½
Summary: Intense match where neither wrestler would give an inch.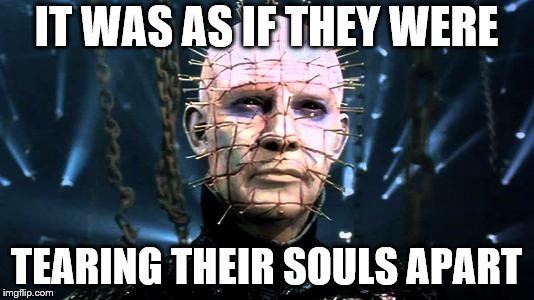 TV Rating: 3.6
Next, we revisit stills from the Hennig-Flair match from last night.
At the entrance, Okerlund interviews Flair who undeniably threatens bodily harm to Hennig. He then proceeds to LOSE HIS DAMN MIND regarding the main event match later tonight. You've got to love an amped-up "Nature Boy."
Prior to the next match, Stevie Richards informs us that Raven still hasn't signed a contract with WCW **cough**BULLSHIT**cough**. Regardless, he declares that the match must have a no-DQ stipulation. Raven then tells Riggs that he'll "set (him) free."
Match 6: Raven versus Scotty Riggs
Highlights:
Tenay referred to Raven's group as a "flock." That has a nice ring to it!
As Raven hooked a double underhook suplex, Saturn handed him a chair.
Raven then gave Riggs a drop toe hold face-first DIRECTLY into the chair. OUCH!
While referee Nick Patrick checked on the injured Riggs, Kidman entered the ring only for Raven to summarily dispatch him immediately.
Patrick then requested medical assistance, so Raven returned to his front-row seat.
As a result, Raven won.
Rating: DUD
Summary: More storyline than match as Riggs either fights Raven for comeuppance or joins him. You make the call!
TV Rating: 4.3
Nitro Girls dance at the entrance in silver and black.
Match 7 (non-title): WCW World champion "Hollywood" Hogan versus Diamond Dallas Page
Highlights:
Buffer rumbled.
Like last night, DDP's ribs were taped.
When Schiavone mentioned Hogan's movie premiering tomorrow night, Hogan clotheslined DDP for 2.
He then delivered a high knee before escaping a Diamond Cutter at the very last second.
As DDP gave him a discus clothesline, Hogan sought refuge outside the ring.
He then slammed DDP and followed with a pair of elbow drops.
Upon getting tossed outside the ring, DDP tasted the steel railing. It must have tasted like the Popper at BarleyMash.
Hogan then joined and gave DDP a belly-to-back suplex on the floor.
GET OUT THE SPATULA!
Back in the ring, DDP delivered a swinging neckbreaker for 2.
Hogan rebounded with an inverted atomic drop for 2.
When Hogan hit an Axe Bomber, he followed with a cross corner whip and corner clothesline for another 2.
He then suplexed DDP, delivered an elbow drop, but couldn't get 3.
As DDP nailed him, he joined Hogan on the floor.
Upon returning to the ring, Hogan reversed an Irish whip and hit a big boot.
He then missed a leg drop, and "Sting" came to the ring.
When "Sting" mounted the top turnbuckle, he leaped, but DDP caught him in the midsection.
DDP then delivered a Diamond Cutter to "Sting," so referee Randy Anderson called for the bell.
As a result, DDP won by DQ.
Rating: *½
Summary: Despite the ugly finish, this match was eons better than that crapola cage match last night.
TV Rating: 4.6
After the match, Hogan whips DDP with his weightlifting belt and calls out the nWo. While the San Diego faithful chant "We Want Sting," their hero emerges through them and comes to the ring. Vincent then eats a Scorpion Death Drop while Tony states "and Vince goes down again." BURN! Afterward, Sting gives the Scorpion Death Drop to both Hall and Hennig.
HOUR #3!
Match 8 for the WCW World TV title: Disco Inferno (champion) versus Bill Goldberg
Highlights:
Can the explosive rookie win his first title in WCW?
As Goldberg made his entrance, Alex Wright interrupted him.
To no one's surprise, Goldberg immediately got the upper hand, tossed Wright into the ring, and delivered a Jackhammer.
He then speared Disco and hit a Jackhammer.
Since the bell hadn't rung, it wasn't a match.
Rating: NONE
Mongo then comes to the ring, but Goldberg spears him. Following that, WCW Security separates them.
Following a commercial break, Hogan and Bischoff head to the ring and dismiss Sting and DDP. Hogan then shills his movie, and a contract signing will occur in Las Vegas, NV during the commercials. Of course, he challenges Sting to appear. You mean Sting will FINALLY face Hogan for the World title? Woohoo!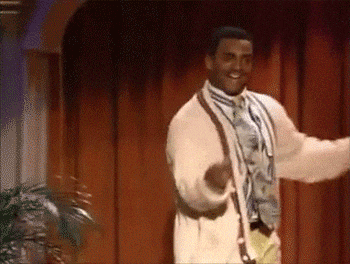 Prior to the next match, Okerlund interviews the Steiners with DiBiase. They're ready for any and all challengers.
Match 9 for the WCW World tag team titles: Steiners (champions w/ Ted DiBiase) versus Public Enemy
Highlights:
Scott reversed an Irish whip and gave Rocco a gorilla press slam.
When Grunge came in, Rick delivered a Steinerline to him.
Rick tagged in and powerslammed Grunge.
Following a commercial break, Grunge put a knee into Scott's back, and Rocco knocked Scott down to the floor.
Grunge then guillotined Scott with the steel railing while Rocco forced Rick to distract referee Mickey Jay.
As Grunge rammed him shoulder-first into the steps, he tossed Scott back into the ring.
He then mounted the top turnbuckle, and Public Enemy delivered Demolition Decapitation to Scott for 2.
After Rocco tagged in, a double boot by Public Enemy preceded a swinging neckbreaker by Grunge.
Scott then ducked a double clothesline and hit one of his own.
Hot tag Rick.
When Rick gave them a double noggin knocker, Public Enemy no-sold it and double-clotheslined him.
Scott then snuck up from behind and double-bulldogged them. Clever!
As Rick mounted the top turnbuckle, the Steiners delivered a Steinerizer.
1-2-3.
Steiners retained.
Rating: **
Summary: Inserting Public Enemy into a standard tag match limits their offense; hence, the quality of the match wasn't great because they had to lead the match. If the shoe was on the other foot, the Steiners would have manhandled them with suplex variations and augmented the workrate considerably.
TV Rating: 3.5
Nitro is sponsored by M&M's.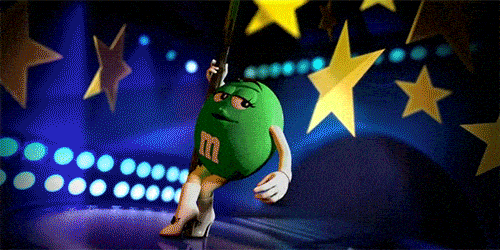 Match 10 for the WCW US title: Curt Hennig (champion) versus Booker T (w/o Jacqueline)
Highlights:
Booker T leap-frogged and hip-tossed Hennig.
As Booker T reversed an Irish whip, Hennig delivered a swinging neckbreaker for 2.
Booker T then escaped a suplex and rolled up Hennig for 2.
When Booker T hooked a sunset flip, he got another 2.
Hennig then clotheslined Booker T while Elizabeth came to the ring. Yowza!
After Booker T gave Hennig an atomic drop, he delivered an inverted one.
He then hit a spinning leg lariat while Savage stormed the ring.
As Savage mounted the top turnbuckle, Elizabeth distracted referee Billy Silverman.
He then delivered the big elbow to Booker T, but Flair ambushed Hennig before Hennig could steal a victory.
Hennig retained.
Rating: ½*
Summary: Too short to be worth much. At least they're trying to elevate Booker T.
TV Rating: 3.9
After the match, Flair chases Hennig backstage.
Match 11: "Macho Man" Randy Savage (w/ Elizabeth) versus "Nature Boy" Ric Flair
Highlights:
The match was joined in progress as Flair took Savage down in the aisle.
When he tossed Savage over the steel railing, Flair brawled with him among the San Diego faithful.
He then rammed Savage ribs-first into the steel railing and purposefully elbowed referee Nick Patrick as if to say "let us fight and leave us be."
As they returned to ringside, Savage made Flair taste the steel railing. It must have tasted like the Drive-Thru burger at Neighborhood Bar.
Flair then responded with a BLATANT shot down near Tijuana.
While Savage writhed in pain, he stole ring announcer David Penzer's microphone and jabbed it into Flair.
Upon blocking another shot downstairs, Flair made Savage taste the steel railing. Waiter, could you give the wrestler wearing black a Hood burger please?
Nonetheless, Savage pulled the hide-behind-Elizabeth trick, so Flair kissed her to retaliate. HA!
Finally, they entered the ring, and Flair gave Savage a back elbow.
Flair then tried to manhandle Savage on the mat, but Elizabeth raked his eyes. What a she-devil!
When Savage tossed Flair over the top rope to the floor, Elizabeth distracted Patrick. How dastardly!
Savage then rammed Flair head-first into the steps causing an audible "OUCH!" from Flair.
As Flair leaned against the steel railing, Savage mounted the top turnbuckle.
He then leaped, but Flair evaded him. During the leap, Savage DEVOURED the steel railing because he hit it mouth-first. SOMEONE CALL A DENTIST!
Back in the ring, Flair delivered a belly-to-back suplex until Hennig stormed the ring.
Referee Nick Patrick then called for the bell disqualifying Savage.
As a result, Flair won by DQ.
Rating: *
Summary: A wicked brawl with an even more wicked steel railing shot by Savage. I hope WCW's dental plan takes good care of him.
After the match, Flair grabs Hennig, but Savage CLOCKS him with the US title belt. Savage then slams Flair, mounts the top turnbuckle, and hits a big elbow. Upon tying Flair to the Tree of Woe, WE'RE OUTTA TIME!
TV Rating: 4.6
Conclusion: Absolutely EXPLOSIVE post-PPV edition of the show. While three hours allows WCW to showcase its immense roster, it's a lot of wrestling to swallow in one gulp. I doubt the WWF can touch this episode in the ratings though.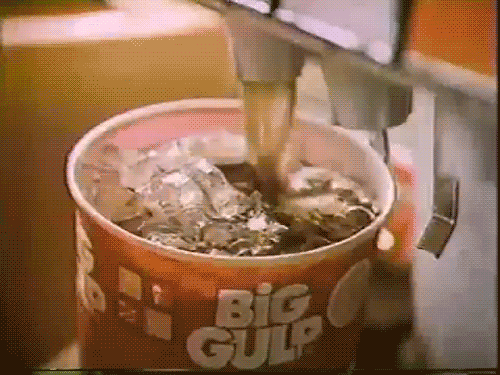 What's on RAW is WAR?
Final TV Rating: 4.0
Stay tuned for RAW Is WAR 10-27-97!
Comments? Suggestions? Send them to me at rsg@rockstargary.com and follow me on Twitter (@rockstargary202).
Custom Search