WELCOME TO ROCK STAR GARY REFLECTIONS!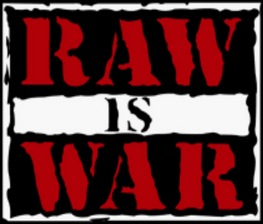 WWF RAW is WAR 10-20-97
Live from Oklahoma City, OK
Airdate: October 20, 1997
Attendance: 8,334
Hosted by Vince McMahon, Jim Ross, & Jerry "The King" Lawler
What surprises does Degeneration-X have in store for us this week? Who else will surprise us? Let's find out in this surprise edition of RAW is WAR!
Opening montage.
To begin the show, the NEW WWF tag team champions—the Road Warriors—come to the ring.
Match 1: Rocky Maivia & Kama Mustafa (w/ the Nation of Domination) versus Ahmed Johnson & Ken Shamrock
Highlights:
While the Oklahoma City faithful chanted "L-O-D," an eight-man brawl ensued.
When the Oklahoma City faithful changed their tune to "Rocky sucks," their nemesis requested to lock up with Johnson.
In the meantime, Degeneration-X sat at the top of the ramp and held signs up just like the Oklahoma City faithful.
Johnson reversed an Irish whip, and both he and Maivia sailed over the top rope to the floor.
As Chyna held up a sign for her boss, Johnson slammed Kama.
Shamrock tagged in, and all of Degeneration-X held up some signage.
After Shamrock gave Kama a belly-to-belly suplex, he delivered a spinning heel kick to an incoming Maivia.
Rude approached the ring while Maivia tagged in.
When Maivia slammed Shamrock, he followed with the not-yet-named People's Elbow for 2.
Shamrock then reversed an Irish whip and hit a huracanrana on Maivia.
While Faarooq conferred with Rude and the Road Warriors did the same with referee Mike Chioda, Maivia nailed Shamrock down I-35 SOUTH to Ardmore.
Kama tagged in, and the Oklahoma City faithful again voiced their disdain for Maivia.
As Kama clotheslined Shamrock, Maivia tagged in.
Shamrock then reversed an Irish whip and gave Maivia a belly-to-belly suplex.
After Kama tagged in, he slammed Shamrock and delivered a pair of elbow drops.
Maivia tagged in, slammed Shamrock, but missed an elbow drop.
When Kama put a knee into Shamrock's back, the Road Warriors got up on the apron to protest.
Faarooq then snuck into the ring and WALLOPED Shamrock in the back with Rude's Haliburton.
1-2-3.
Maivia and Kama won.
Rating: **
Summary: Chicanery by the NoD allows them to get the win. Since Faarooq has a match scheduled, I wonder if his interference will have repercussions.
TV Rating: 2.7
After the match, Michaels tries to moon the crowd, but HHH thankfully puts an X sign in front of it. By himself, Johnson attacks the NoD before they head backstage. All of a sudden, from among the Oklahoma City faithful, the Godwinns CROWN the Road Warriors with trash cans. SNEAKY!
Vince then promises a "former WCW champion" later in the show.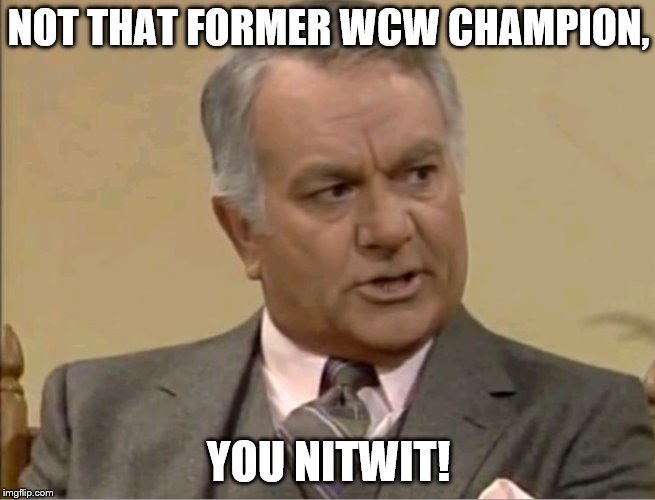 Sorry, Chester.
From the locker room, MIchael Cole describes the carnage purportedly perpetrated by the Hart Foundation. I smell a ruse. Faarooq then questions Vince about the WWF being a "racist organization." As he enters the ring, Faarooq grabs the microphone and calls out Bret.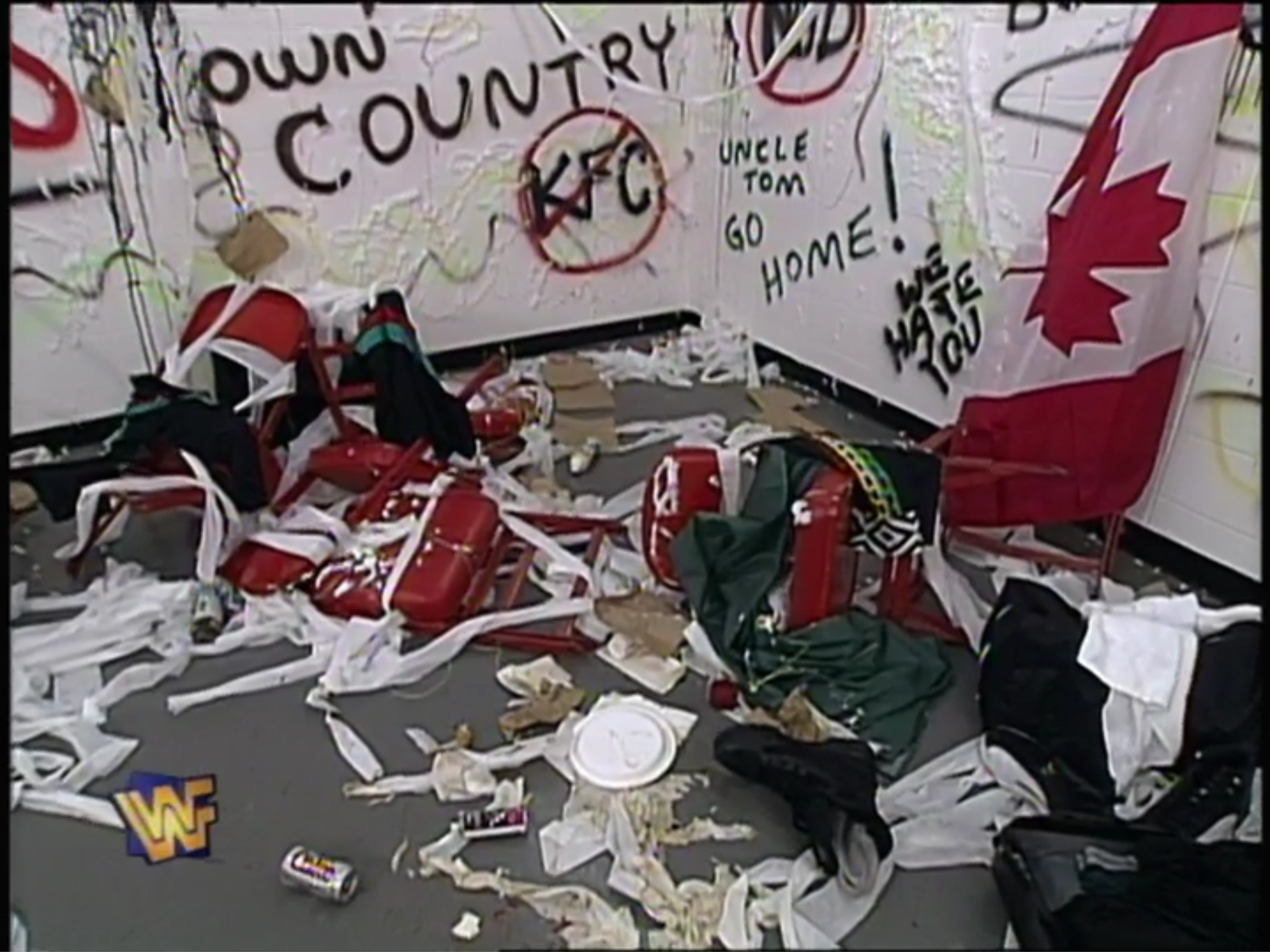 HOT TAKE: Both shows were live, but graffiti on both shows? Who's copying whom?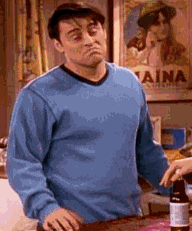 Match 2 (non-title): WWF champion Bret "Hitman" Hart (w/ the Hart Foundation) versus Faarooq (w/ the Nation of Domination)
Highlights:
As Faarooq gave Bret a cross corner whip and hooked a sleeper, Degeneration-X approached ringside.
Bret then countered with a jawbreaker while Michaels cut a promo on him at the broadcast table.
When Bret spotted Michaels, he exited the ring only to get ambushed by the NoD.
While the Hart Foundation and NoD brawled at ringside, Degeneration-X retreated backstage. Yep, I knew I smelled something.
During a commercial break, an ad for WWF action figures aired.
Afterward, Faarooq mounted the top turnbuckle, leaped, but ate a shot to the midsection.
Bret then delivered a standing leg drop, worked over Faarooq's left leg, and attempted a ring-post-figure-four leg lock.
As the NoD stopped Bret in his tracks, another brawl between the factions occurred.
Suddenly, Stone Cold Steve Austin emerged through the Oklahoma City faithful, entered the ring, and hit a Stone Cold Stunner on Faarooq.
Bret then re-entered the ring and pinned Faarooq.
As a result, Bret won.
Rating: *
Summary: More storyline than match as Degeneration-X plays mind games with both factions, and Austin snuck one in on Faarooq.
TV Rating: 3.1
Following a commercial break, Vince shills the November issue of WWF Magazine.
Without warning or music, Jeff Jarrett approaches the ring and grabs a microphone. He then name-drops Nitro and states that WCW "declared (him) everything but dead." Next, he mentions that Eric Bischoff removed his "opportunity." Following that, he notes that he couldn't climb the ladder of success within WCW because he wasn't "one of his boys."
Jarrett then subtly complains about Steve "Mongo" and Debra McMichael going so far as to call her a "dumb blonde." He then chastises Vince for doing the same to him two years ago and informs him that "his vision (of Jarrett) sucked." Upon rationalizing working with a "clown (Doink), drug addict (Brian Armstrong), and a black man that can't even speak the English language (Ahmed Johnson)," he touts his increased salary and adds that (Vince) "told (him)..to shoot" and is doing just that.
Since he's gotten that off his chest, Jarrett turns his attention to WWF matters beginning with Bret subtly referring to him as a "has-been." When he turns his attention to Michaels, Jarrett questions Michaels' durability. He then conveys that Austin uses the word "ass" too often and "will always be the Ringmaster." Damn! While the Oklahoma City faithful chant "Au-stin," he calls Austin 3:16 "blasphemous."
HOT TAKE: Although I realize that both sides are taking potshots at the competition, some of what Jarrett said is accurate but unnecessary. The reason Bischoff spouts off about Jarrett online is because that's the correct forum. Instead, the WWF uses valuable air time for Jarrett to voice his disagreements within the wrestling world. In my eyes, while it's a memorable re-introduction, it was also a waste of time.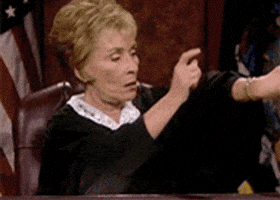 RAW is WAR is sponsored by Milton Bradley's Karate Fighters.
Match 3: Marc Mero (w/ Sable) versus "Too Sexy" Brian Christopher (w/ Jerry "The King" Lawler)
Highlights:
While Christopher made his entrance, Ross glows about the WWF's return to his home state of Oklahoma.
Christopher leap-frogged Mero but fell victim to a hip toss.
When Lawler left the broadcast table to entice Sable to model a Stone Cold baseball cap, he placed it upon her head.
Meanwhile, Christopher delivered a Northern Lights suplex, but Mero knocked him down in the corner.
He then exited the ring to question why Sable's modeling the cap, removes it, and tosses it into the Oklahoma City faithful.
As Christopher attacked Mero from behind, he gave Mero the Stroke.
He then gave Mero a cross corner whip but came up empty on his follow-through.
After he flapjacked Christopher, Mero hit a knee lift.
Lawler then got up on the apron to distract Mero.
While Lawler continued to distract referee Tim White, Mero SOCKED Christopher right in the testicles. Every male fan watching this segment has felt Christopher's pain one time or another.
Nonetheless, Mero delivered the TKO and pinned Christopher.
Rating: DUD
Summary: Showcase match for Mero.
TV Rating: 2.9
WAR ZONE!
Video featuring Owen and Michaels airs.
As Owen makes his entrance, he grabs the microphone and wants his match against Michaels to be one-on-one. Degeneration-X minus Michaels emerges through the entrance and introduces "the headliner, showstopper, icon of the WWF." Or as many would allegedly say under their breath: "The pain in the ass..."
Match 4 (title versus title): WWF Intercontinental champion Owen Hart versus WWF European champion the "Heartbreak Kid" Shawn Michaels
Highlights:
Michaels leap-frogged him, but Owen nailed him immediately.
As he gave Michaels a spinning heel kick, Owen clotheslined Michaels over the top rope to the floor.
He then missed a baseball slide, so Michaels guillotined him on the steel railing.
When Michaels rammed Owen shoulder-first into the steps, Bret, Smith, and Neidhart watched the match on a tiny monitor backstage.
Following a commercial break, Michaels piledrove Owen.
GET OUT THE SPATULA!
Upon returning to live action, Michaels leaped from the top turnbuckle but ate a shot to the midsection.
Owen then gave Michaels a cross corner whip resulting in a Michaels flip.
As Owen delivered a belly-to-belly suplex, he got 2.
He then applied a sleeper until Michaels countered with a belly-to-back suplex.
When Michaels gave Owen a cross corner whip, he followed with a dropkick for 2.
While Vince hyped the WWF title match at the PPV, Michaels reversed a cross corner whip.
He then attempted another dropkick, but Owen caught and catapulted him into the top turnbuckle for 2.
After Owen gave Michaels a cross corner whip, he came up empty on his follow-through.
Michaels then slammed Owen, mounted the top turnbuckle, and hit the big elbow.
As he warmed up, Michaels missed Sweet Chin Music.
Owen then delivered an enziguri, but Austin stormed the ring from the Oklahoma City faithful.
When Austin gave referee Jack Doan a Stone Cold Stunner, Michaels hit Sweet Chin Music on Owen.
He then earned a false count because Doan was

OUT COLD

.
Instantly, Bret sprinted to the ring and beat up Michaels.
Rude and HHH then came to Michaels' rescue, and officials got between both parties.
Rating: NONE
Summary: The chemistry between Owen and Michaels is spectacular. If only they have a series of matches on PPV... Having said that, Austin trying to protect Owen from losing the IC title adds spice to an already great story.
Ross shills the WWF Superstar Line.
In a pre-taped soliloquy, Undertaker states he will "never fight Kane."
Next week, Bret defends the WWF title against Shamrock. While the taped shows need hype, I don't see this match as a barnburner. Perhaps they'll prove me wrong.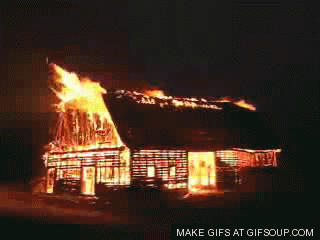 Match 5: The "British Bulldog" Davey Boy Smith versus Dude Love
Highlights:
After Dude made his entrance, Kane came to the ring instead of Smith.
Dude tried to attack Kane and clotheslined him over the top rope to the floor.
Like Undertaker, Kane landed on his feet.
When Dude joined him on the floor, he located a chair from under the ring and CREAMED Kane.
On the other hand, Kane no-sold it and chokeslammed Dude on the steel ramp. OUCH!
To add insult to injury, he chokeslammed him again on the steel ramp.
Kane and Bearer then returned backstage while Dude laid prone on the ramp.
Rating: NONE
OMITTED FROM THE WWE NETWORK VERSION: While TNT will air Assault on Devil's Island on 10/28, USA will air Survivor Series Flashbacks with matches such as Hulk Hogan versus Undertaker for the WWF title in 1991 and Diesel versus Bret Hart for the WWF title in 1995.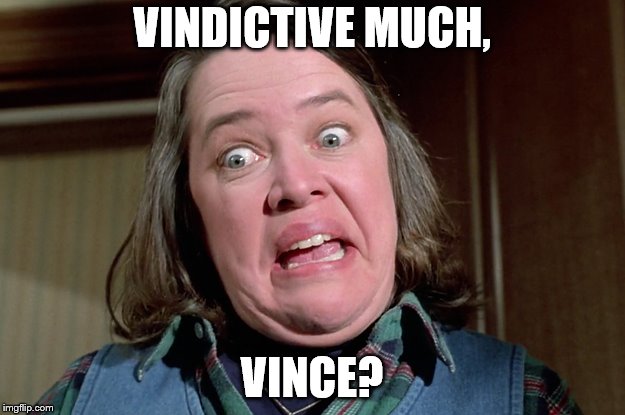 Match 6: The Headbangers versus Road Dog & "Bad Ass" Billy Gunn
Highlights:
As the Headbangers made their entrance, they brought a boombox with them.
Dog then introduced Gunn and himself with a spiel that will require a little refining.
When Gunn gorilla-pressed Mosh, he flapjacked him down to the mat.
Dog tagged in, and between a boot to the back and a clothesline, Mosh hit the deck.
After Gunn tagged in, the Oklahoma faithful referred to Dog as "Road Kill." HA!
Gunn then gave Mosh a cross corner whip but came up empty on his follow-through.
As tags were exchanged on both sides, Thrasher gave Dog a back elbow.
He then whipped Mosh into Gunn and Dog consecutively, mounted the second turnbuckle, and clotheslined Gunn.
When the Headbangers double-flapjacked Dog, Gunn took the boombox from their corner and OBLITERATED Thrasher with it.
1-2-3.
Dog and Gunn won.
Rating: DUD
Summary: Showcase match for the newest tag team in the WWF.
After the match, Road Dog calls each member of the broadcast team a "freak." Methinks he's over the legal limit if you catch my drift. Regardless, Thrasher is obviously BUSTED OPEN from the boombox explosion.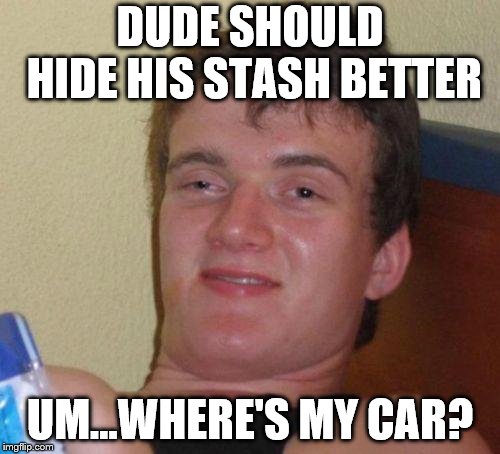 Last Thursday, Michinoku signed a long-term contract with the WWF. Truly BREAKING NEWS.
Match 7: Taka Michinoku versus Tajiri
Highlights:
Sunny came to the ring and became the guest ring announcer for this match.
When Michinoku reversed an Irish whip, Tajiri responded with a flying back elbow.
With Michinoku on the floor, Tajiri delivered an Asai moonsault. Woohoo!
According to Ross, the light-heavyweight tournament begins on 11/3 in Hershey, PA.
Nevertheless, Michinoku mounted the top turnbuckle and hit a corkscrew leg lariat.
He then dropkicked Tajiri causing him to seek refuge outside the ring.
As Michinoku leaped to the top turnbuckle, he gave Tajiri a tope.
He then delivered a pair of seated dropkicks, slammed Tajiri, mounted the top turnbuckle, but missed a moonsault.
After Tajiri rebounded with a Liger bomb, he got 2.
He then delivered a huracanrana for another 2.
When Michinoku mounted the top turnbuckle again, he hit a missile dropkick.
He then signaled for the Michinoku driver, but Tajiri escaped, hooked a German suplex with a bridge. Unfortunately, he couldn't get 3.
As Tajiri attempted another huracanrana, Michinoku countered with a powerbomb for 2.
He then executed a Michinoku driver and pinned Tajiri.
As a result, Michinoku won.
Rating: **
Summary: The Oklahoma City faithful didn't know what hit them with this match; thus, they couldn't respond adequately. Otherwise, this was a very sound and exciting three-minute match.
JIM CORNETTE'S SHOOT: Cornette reads some of the WWF's fans responses to Phil Mushnick. None of them support Mushnick whatsoever and defend pro wrestling and its fans. He then reads Mushnick's response which disparages wrestling fans again. Next, Cornette urges us to continue to protest Mushnick's harsh criticism, and an address for TV Guide appears on the screen.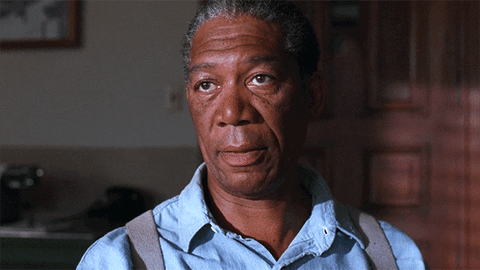 A second airing of the WWF action figures ad airs featuring the Headbangers.
Prior to the next match, we revisit last week's episode when the Road Warriors defeated the Godwinns despite the champions' intentions to get disqualified.
Match 8: The Godwinns versus the Disciples of Apocalypse
Highlights:
While the Godwinns made their entrance, they wore t-shirts supporting the University of Texas. For those unaware, the Longhorns are long-time rivals of both the Oklahoma State Cowboys and Oklahoma Sooners.
The DoA came to the ring and ambushed the Godwinns four-on-two.
As the Truth Commission stormed the ring, they attacked the DoA.
Officials then came to the ring to break up the melee.
No match.
Rating: NONE
From the boiler room, Mankind touts his insanity and monstrous nature and is prepared to destroy Kane.
Conclusion: While the first hour was entertaining, the show went seriously downhill afterward. If the WWF doesn't up their game, WCW'll find something to oppose the second hour. Could this so-so episode derail the WCW Express?
TV Rating: 3.0
Who won? Nope, they got trounced 4.6 to 3.0. Something monumental will need to happen soon to alter this elongated slide by the WWF. Let's hope something's in the works.
Stay tuned for WCW Halloween Havoc '97!
Comments? Suggestions? Send them to me at rsg@rockstargary.com and follow me on Twitter (@rockstargary202).
Custom Search