WELCOME TO ROCK STAR GARY REFLECTIONS!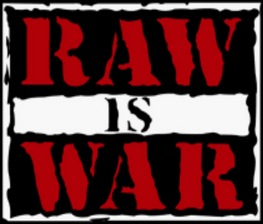 WWF RAW is WAR 10-13-97
Taped from Topeka, KS
Airdate: October 13, 1997
Attendance: 4,199
Hosted by Vince McMahon, Jim Ross, & Jerry "The King" Lawler
Can the Road Warriors achieve tag team gold against the Godwinns? What do MIchaels and his faction have in store for the Hart Foundation this week? Let's find out!
Opening montage.
In the ring, Vince interviews WWF champion Bret "Hitman" Hart with the Hart Foundation minus Smith. Before Bret comments, Michaels, HHH, Chyna, and Rude sit backstage and run him down. We then revisit last week's show when Michaels put the Canadian flag up his nose. Afterward, HHH elevates his status above Bret before making a dick joke. We then revisit last week's show when Chyna nailed Bret during a ring-post figure-four attempt which led to Bret eating some Sweet Chin Music.
Bret then responds with a challenge to either HHH or Michaels to a great reaction from the Topeka faithful. When HHH reminds himself that he beat Bret last week, Michaels coins the team's name—Degeneration X. To close out the segment, Bret vows to rip them apart before the PPV.
HOT TAKE: You have just witnessed the birth of a faction whose name still rings clearly within WWE. Their sophomoric actions and behavior actually capture and grow the WWF audience as the shift toward more adult-centric content continues within the Attitude Era.
Prior to the opening match, Degeneration X joins the broadcast table for commentary while eating bananas. Get it? Long, phallic-shaped fruit?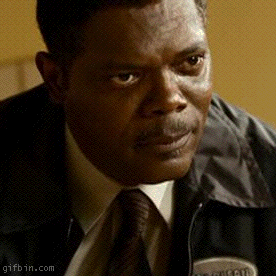 Match 1 (non-title): WWF Intercontinental champion Owen Hart (w/ the Hart Foundation) versus Kama (w/ the Nation of Domination)
Highlights:
Kama slammed Owen and followed with a pair of elbow drops for 2.
When Owen rebounded with a spinning heel kick, he mounted the top turnbuckle and delivered a missile dropkick for 2.
Kama then gave Owen a leg lariat, whipped him into the corner, but ultimately missed a third elbow drop.
As Owen hit an enziguri, he gave Kama a cross corner whip and followed with a corner clothesline.
He then tried to piledrive Kama but got backdropped instead.
After Michaels insulted Stu Hart beyond comprehension, Kama backdropped Owen again.
Michaels then taunted Bret causing him to confront Michaels.
When the NoD pummeled him, a pull-apart brawl between the NoD and Hart Foundation erupted.
Methinks as the bell rang that referee Earl Hebner threw the match out.
Rating: NONE
Summary: More storyline than match as Degeneration X disrupted any semblance of a match.
ROAD WARRIOR MOMENT #1: Hawk and Animal provide a quick soundbite on "Precious" Paul Ellering.
Backstage, the Godwinns want to rid the WWF of the Road Warriors. Shouldn't it be the other way around?
Prior to the next match, we revisit Shotgun Saturday Night when Sunny was a referee during a match between Nova and Tarantula.
Match 2 (dwarf): Max Mini/Nova versus Mosaic & Tarantula
Highlights:
Mosaic whipped Nova into the corner and followed with a kick to the midsection.
As the heels double-clotheslined Nova, Mosaic mounted the top turnbuckle only for heel miscommunication to occur.
Max came in and gave Mosaic a flying headscissors.
When Mosaic gave Max a cross corner whip, he came up empty on his follow-through.
Nova came in and delivered a flying headscissors to Tarantula.
While Ross mentioned that Royal Rumble '98 will emanate from San Jose, CA, Nova climbed the turnbuckles and took down both heels. Sshh...don't tell HBK! I fear something bad will happen to him.
With both heels on the floor, Max hit a somersault plancha onto them. Woohoo!
Nova then delivered a tope suicida to Tarantula but probably scrambled his brains hitting the steel ramp.
After Max hooked a sunset flip, he pinned Mosaic.
Rating: *
Summary: Disjointed lucha libre with some nice spots, but the Topeka faithful sought popcorn instead.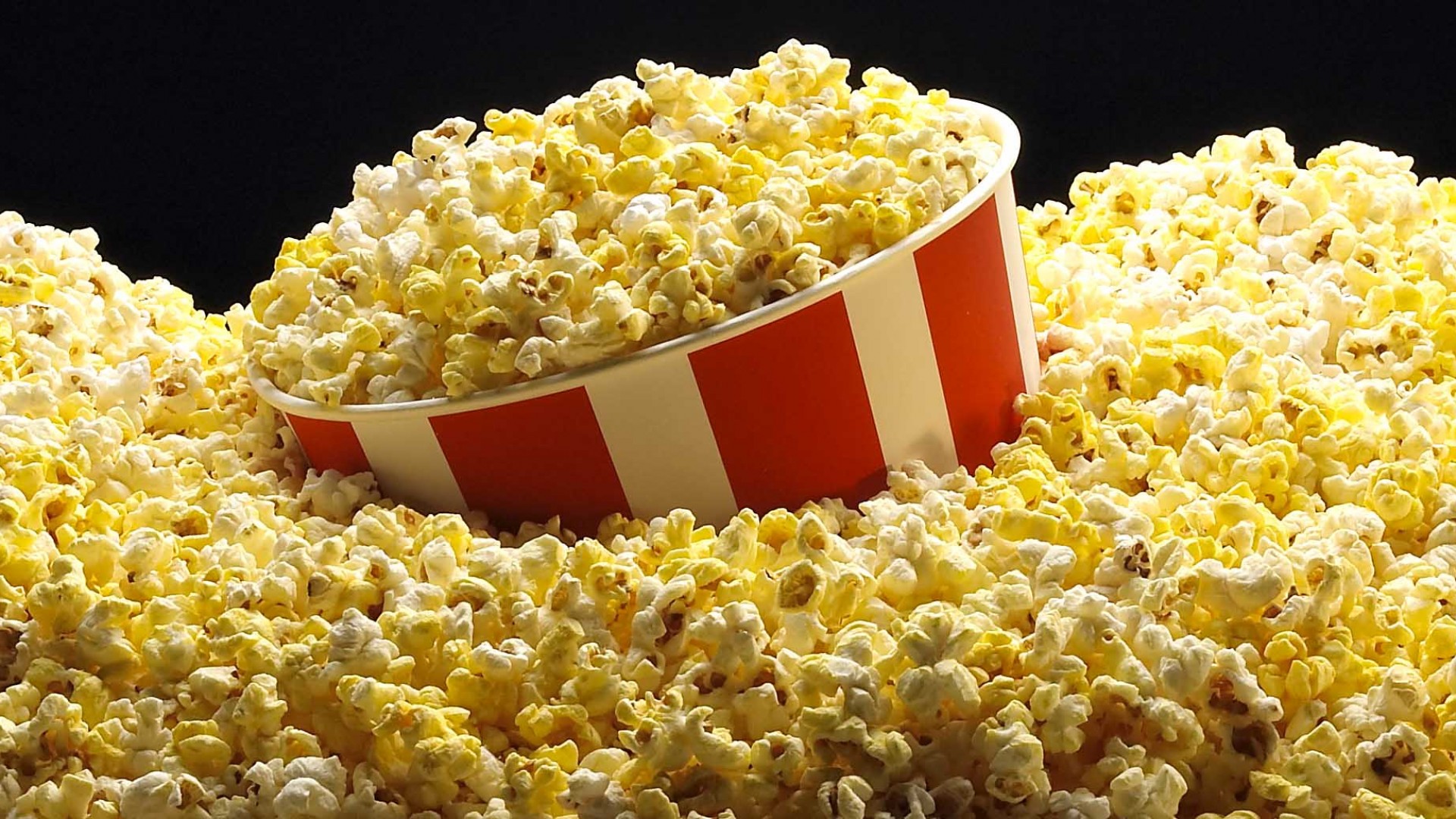 WWF Tour schedule:
Saturday (10/18): Ft. Worth, TX
Sunday (10/19): Wichita, KS
Monday (10/20): Oklahoma City, OK
Tuesday (10/21): Tulsa, OK
Friday (10/24): Uniondale, NY
Monday (11/3): Hershey, PA
Promo airs for the Survivor Series Super Supper Sweepstakes.
We then revisit Shotgun Saturday Night when Honkytonk Man inadvertently costs Rockabilly in a match against Flash Funk. Also, Jesse Jammes morphs into Road Dog and asks Rockabilly to team up rather than associate with Honkytonk Man. Ultimately, Rockabilly CLOBBERS Honkytonk Man with his own guitar. We have a new tag team, but what will Vince name them?
Match 3 (non-title): WWF European champion the "Heartbreak Kid" Shawn Michaels (w/ Degeneration X) versus Flash Funk
Highlights:
After Funk made his entrance, Kane emerged with Paul Bearer.
Funk tried to attack Kane but to no avail.
Upon chokeslamming Funk with one arm, Kane delivered a tombstone piledriver.
Bearer then warned Undertaker that all hell will break loose until he faced Kane.
As Kane returned backstage, Degeneration X came to the ring.
Michaels then pinned Funk with HHH and Chyna's participation.
Afterward, Rude performed ring announcing duties giving Michaels props.
Rating: NONE
Following the "match," Degeneration X performs crotch chops on the ramp. Methinks kids should NOT try this at home.
ROAD WARRIOR MOMENT #2: Animal then describes the feeling of winning the WWF titles at Summerslam '91.
RAW is WAR is sponsored by Castrol GTX and Starburst.
Prior to the next match, we revisit Shotgun Saturday Night when Kurrgan not only destroyed the DoA but also the referee. Are you ready for the return of the Truth Commission?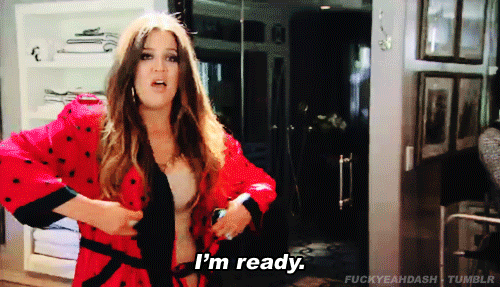 That makes one of us.
Match 4: Disciples of Apocalypse versus the Truth Commission (w/ the Jackyl)
Highlights:
Skull and 8-Ball represented DoA while Sniper and Recon stood in for the Truth Commission.
As the Jackyl replaced the Commandant and resembled a cult-like leader, he was portrayed by Don Callis.
Skull gave Recon a swinging neckbreaker and tagged in 8-Ball.
When the DoA double-clotheslined Recon, Sniper tagged in.
Sniper then gave 8-Ball a cross corner whip but came up empty on his follow-through.
Upon giving Sniper a belly-to-back suplex, 8-Ball powerslammed him for 2.
While the Topeka faithful chanted "D-O-A," Recon tagged in and gave 8-Ball a side-Russian leg sweep for 2.
He then slammed 8-Ball and delivered a leg drop.
As he gave 8-Ball a cross corner whip, Recon tagged in Sniper.
8-Ball then reversed a cross corner whip but ate boot on his follow-through.
When Sniper hit a flying back elbow, he got 2.
Recon tagged in, mounted the top turnbuckle, and lowered the boom on 8-Ball.
After he booted 8-Ball in the back, Recon made a second attempt but came up empty.
Ice cold tag Skull.
As Skull cleaned house, Jackyl gave him a low bridge RIGHT IN FRONT OF the referee.
DoA won by DQ.
Rating: DUD
Summary: Absolute G-A-R-B-A-G-E.
After the match, Kurrgan attacks the DoA, and a brawl ensues.
The Sony Playstation Slam of the Week is Ahmed Johnson's Pearl River Plunge of Jason Ahrndt on Shotgun Saturday Night. Johnson would lose the match via reverse decision and make Ahrndt's night a living hell.
WAR ZONE!
In the ring, Vince interviews Stone Cold Steve Austin. He states that Austin will be reinstated at the PPV as long as Austin signs a waiver. As Austin makes Vince sign first, he adds his signature much to the delight of the Topeka faithful. With subtle ambiguity, Austin then asks Vince to shake hands. While Austin mentions that he has no beef with the NoD, he just wants to make Owen's life miserable.
From the entrance, Faarooq objects to Austin's behavior at Badd Blood '97. While Austin threatens to destroy any member of the NoD, the Rock hits the ring only to receive his very first Stone Cold Stunner. Congratulations! Austin then hightails it through the Topeka faithful when the rest of the NoD saunter after him.
ROAD WARRIOR MOMENT #3: Animal then describes riding a motorcycle into Wembley Stadium at Summerslam '92.
FINAL SABLE SURVIVAL AD: Sable talks to the chief who transforms into Dr. Madman (a.k.a. "Classy" Freddie Blassie). He dictates that she has one more challenge to pass. When Madman opens the cryogenic chamber, Max Mini emerges. Sable questions Max who says that the "script writers couldn't come up with a funny ending, so they cut my part SHORT." Oh, brother.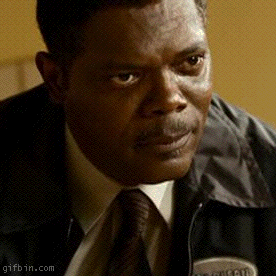 ROAD WARRIOR MOMENT #4: Animal then details the origin of the Road Warriors.
Backstage, the Road Warriors want to prove that they still have it and dismiss Hulk Hogan and Randy Savage for "living on yesteryear." Sick BURN.
Prior to the next match, Vince shills the November issue of WWF Magazine.
Match 5: "Too Sexy" Brian Christopher versus Tajiri
Highlights:
While Christopher made his entrance, Vince described Phil Mushnick as a "miserable son of a bitch."
Tajiri gave him a snap overhead belly-to-belly suplex, but Christopher rebounded with a cross corner whip.
When Tajiri floated to the apron, he delivered a crescent kick, mounted the top turnbuckle, and hit a missile dropkick for 2.
He then missed a spinning heel kick, so Christopher capitalized with a Stroke.
As he bulldogged Tajiri, Christopher got 2.
While Lawler told a dirty joke, Tajiri gave Christopher a sunset flip for 2.
He then hooked a rolling sleeper on Christopher for another 2.
After he delivered a flying back elbow, Tajiri gave Christopher a cross corner whip followed by an avalanche.
He then hit a pair of jawbreakers while the Topeka faithful took a collective nap.
When Christopher retaliated with a clothesline, Ross and Vince joked about how financially successful Hulk Hogan movies were. HA!
Christopher then mounted the top turnbuckle, leaped, but there wasn't any water in the pool.
As Tajiri delivered a brainbuster, he followed with a senton and standing moonsault for 2.
He then rolled up Christopher for another 2.
After Christopher used momentum (and the tights), he pinned Tajiri.
Rating: *
Summary: Since all the popcorn was purchased during the dwarf match, the Topeka faithful sought ice cream during this uneventful and meaningless match.
Afterward, Tajiri kicked Christopher out of the ring.
JIM CORNETTE'S SHOOT: Cornette points out that Phil Mushnick is a columnist of the New York Post and TV Guide. Next, he cites examples of Mushnick's pleas to shut down the pro wrestling genre. Like "Iron" Mike Tenay, Cornette spouts off the phrase "disenfranchised subculture."
Why is Cornette bringing up Mushnick? Because of Mushnick's article on Brian Pillman's death for which Cornette takes exception. In fact, he tells Mushnick to "go to hell." Wow!
Survivor Series '97 is sponsored by Milton-Bradley Karate Fighters.
Match 6: Savio Vega (w/ Los Boricuas) versus Goldust (w/ Marlena)
Highlights:
While Goldust made his entrance, Vince took Hogan TO SCHOOL about his acting and the current state of his career. Vicious!
Vega slammed Goldust but missed an elbow drop.
As Vega reversed an Irish whip, Los Boricuas tripped Goldust coming off the ropes. How dastardly!
Vega then delivered a superkick to Goldust while Los Boricuas argued with referee Jack Doan.
When Doan ejected Los Boricuas, Goldust countered a hip toss with a backslide for 2.
Vega then sauntered after Marlena yet LEVELED Goldust when he located him in his rear-view mirror.
After he slammed Goldust, Vega ate knees on a splash attempt.
Vega then missed a spinning heel kick yet escaped during a Curtain Call attempt.
As he gave Goldust a leg lariat, Vega got 2 before Doan noticed Vega's legs on the ropes.
Goldust then rolled up Vega for 2.
When Vega reversed a cross corner whip, he delivered another leg lariat.
Marlena then tossed her cigar into the ring to distract Doan.
In the meantime, Goldust CLOCKED Vega with Marlena's purse.
1-2-3.
Goldust won.
Rating: *
Summary: Talk about finding a way to win...
After the match, Lawler opens the purse while Ross shills the Superstar Line.
Promo for WWF action figures created by Jakk's.
Vince then shills the November issue of RAW Magazine.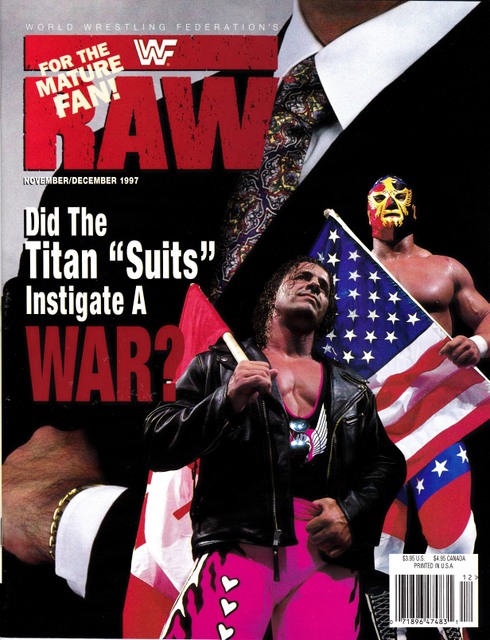 Prior to the next match, we re-revisit last week's episode when Chyna nailed Bret.
Match 7: HHH (w/ Michaels & Chyna) versus the Patriot
Highlights:
When Patriot made his entrance, Rude snuck up behind him and blinded him with hot coffee.
Rude then WAFFLED Patriot with his Haliburton as they retreated backstage.
As Michaels grabbed the microphone, he declared HHH the winner.
Rating: NONE
After the chicanery, Commissioner Slaughter demands that HHH wrestle tonight. When Slaughter also demands some respect, Michaels told him to "suck it," I believe.
Match 8: HHH (w/ Michaels & Chyna) versus Ahmed Johnson
Highlights:
While Johnson made his entrance, the NoD attacked him.
They dominated Johnson while Degeneration X sat in chairs and ate popcorn at the entrance.
As the NoD targeted Johnson's injured right hand, Ken Shamrock and the Road Warriors came to rescue Johnson.
Rating: NONE
After the "match," Animal grabs the microphone and calls out the Godwinns.
Promo for the Stone Cold Steve Austin denim vest for only $44.
Match 9 for the WWF tag team titles: The Godwinns (champions w/ Uncle Cletus) versus the Road Warriors
Highlights:
Basically, either the Road Warriors win the titles or retire.
When Hawk tagged in, he gave Henry a flying shoulder block.
While the Topeka faithful chanted "L-O-D," Hawk reversed a cross corner whip but ate a back elbow on his follow-through.
Tags were exchanged on both sides while Animal clotheslined Phineas for 2.
As Animal reversed an Irish whip, he powerslammed Phineas for another 2.
Following a commercial break, Phineas put a knee into Hawk's back, and Henry clotheslined Hawk.
Phineas tagged in and gave Hawk a jawbreaker.
After Phineas tossed Hawk outside the ring, Henry rammed Hawk back-first into the apron. SNEAKY!
The Godwinns then gave Hawk a double cross corner whip, but Hawk clotheslined them successively.
When a false tag occurred, Phineas gave Hawk a gutwrench suplex, and Henry rammed Animal shoulder-first into the steps. Phineas then got 2 on Hawk.
Officials then assisted Animal backstage while Henry hit a Slop Drop on referee Earl Hebner.
With Hebner OUT COLD, Animal noticed the shenanigans in the ring and bolted back to it.
He then cleaned house, and the Road Warriors attempted a Doomsday Device.
Suddenly, Uncle Cletus shoved Hawk down to the mat and entered the ring.
While Henry held Animal, Cletus pulled out his lucky horseshoe but nailed Henry inadvertently.
Phineas then attempted a piledriver on Animal, but Hawk mounted the top turnbuckle and hit a flying clothesline.
As Mike Chioda took over for Hebner, he counted the pin.
WE HAVE NEW CHAMPIONS!
Rating: *½
Summary: While it was all but written in stone, seeing the Road Warriors win the tag titles one more time is truly historical and enjoyable.
After the match, the Godwinns OBLITERATE Uncle Cletus and break his nose.
Conclusion: This episode is known for two reasons:
The genesis of Degeneration-X.
The tag title victory by the Road Warriors.
Outside of those occurrences, this episode was HORRENDOUS. Skip AT ALL costs. I bet they couldn't put a dent into Nitro's streak with it either.
TV Rating: 2.3
Who won? Nope, RAW is WAR lost by a point-and-a-half—3.8 to 2.3. Next week, the go-home show for Halloween Havoc '97 occurs on Nitro while a "surprise" appears on RAW is WAR.
Stay tuned for WCW Monday Nitro 10-20-97!
Comments? Suggestions? Send them to me at rsg@rockstargary.com and follow me on Twitter (@rockstargary202).
Custom Search