WELCOME TO ROCK STAR GARY REFLECTIONS!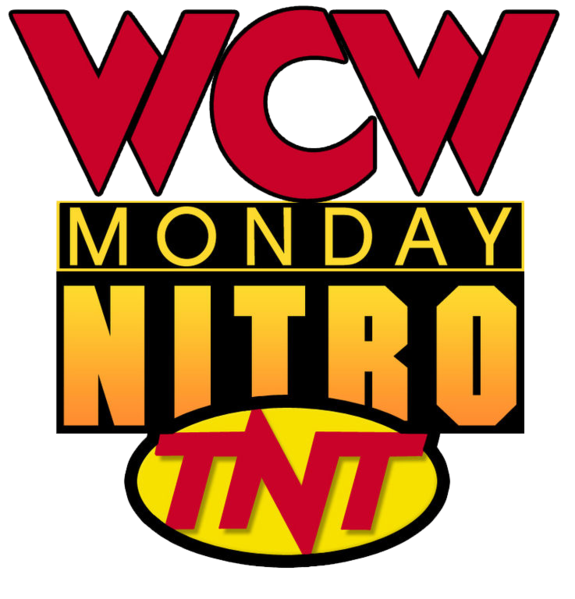 WCW Monday Nitro 10-13-97
Live from Tampa, FL
Airdate: October 13, 1997
Attendance: 12,000 (9,139 paid)
Hosted by Tony Schiavone, Larry Zbyszko, "Iron" Mike Tenay, & Bobby "The Brain" Heenan
Can the Steiners finally get over the hump and win the tag titles? Will DDP supplant Hennig as the next US champion? What's new with Sting this week? Just how sneaky IS Eddie Guerrero? Let's find out!
To begin the program, "Hollywood" Hogan, Eric Bischoff, and an injured "Macho Man" Randy Savage emerge through the entrance minus the World title belt. Bischoff then shills Assault on Devil's Island and dares the fans to advertise it on next week's RAW is WAR. While he's miffed that Piper scheduled a tag title defense TONIGHT, he's also perturbed about what happened to Savage last week. Hogan then runs down Piper and vows to wreak havoc all over Tampa. He should probably call Jameis Winston to do just that. Ahem...
We then revisit last week's show when DDP FLATTENED Savage followed by the nWo response.
Match 1 for the WCW Cruiserweight title: Eddie Guerrero (champion) versus Psicosis (w/o Sonny Onoo)
Highlights:
According to Schiavone, the Disco Inferno-Jacqueline match will NOT be for the TV title thanks to the Nevada State Athletic Commission. On another note, I wonder if they'll restrict biting.
Psicosis tried to ambush Eddie at the onset, but Eddie evaded him.
When Psicosis reversed a cross corner whip, Eddie vaulted him to the apron.
Psicosis then mounted the top turnbuckle and delivered a spinning heel kick.
As he gave Eddie a baseball slide, Psicosis mounted the top turnbuckle and hit a senton splash on the floor. Él está loco!
Back in the ring, Psicosis slammed Eddie, mounted the top turnbuckle, but missed a diving head butt.
He then hooked a roll-up and got 2.
While Psicosis attempted another spinning heel kick, Eddie caught and gave him a backbreaker.
Psicosis then escaped both a belly-to-back suplex and a powerbomb before landing another spinning heel kick.
Upon mounting the top turnbuckle, Psicosis hit spinning heel kick #3 for 2.
He then mounted the top turnbuckle again, but Eddie crotched him.
When Eddie joined him, he delivered a top rope superplex.
He then mounted the top turnbuckle and frog-splashed Psicosis.
1-2-3.
Eddie retained.
Rating: **
Summary: Good high-flying opener as Eddie prepares for his title defense against Mysterio at the PPV.
After the match, Eddie tries to remove the mask, but Psicosis hightails it before he succeeds. I smell shenanigans.
Video airs about the sacred masks of the luchadores.
In the ring, "Mean" Gene Okerlund interviews "Rowdy" Roddy Piper who put the World title belt in a safe place. Piper then confirms the tag title match scheduled for tonight.
We then revisit last week's show when Piper swung the World title overhead to fend off the nWo.
Nitro Girls dance at the entrance, but no wardrobe malfunctions occur.
Prior to the next match, we revisit last week's episode when Jarrett got between Mongo and Debra, but Mongo told him to MYOB.
Match 2: Lord Steven Regal versus Steve "Mongo" McMichael
Highlights:
According to Schiavone, Flair will face Hennig at the PPV.
McMichael PLANTED Regal with a tombstone piledriver.
1-2-3.
McMichael won.
Rating: *
Summary: Showcase match for Mongo. I wonder what color Regal painted his doghouse.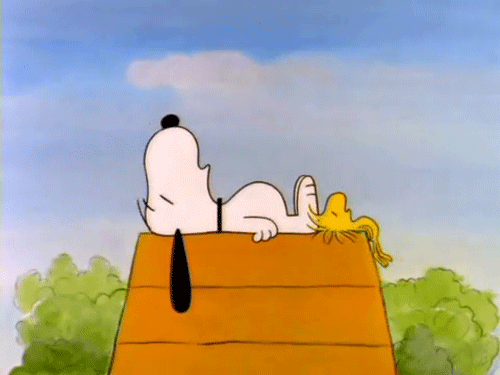 At the entrance, Okerlund interviews Debra. He mentions that Jeff Jarrett is no longer affiliated with WCW, and Debra confirms it. Mongo interrupts and calls Jarrett a "quitter." When Mongo acts misogynistically toward her, Debra responds that she has a "plan."
On WCW Saturday Night, Rey Mysterio faces Buff Bagwell. I wonder if one of them will succumb to a small package. Double ahem.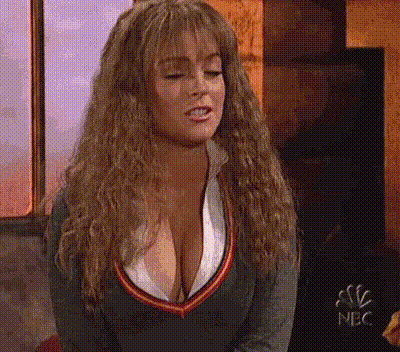 Prior to the next match, Onoo cuts a pre-recorded promo on Ultimo Dragon in split-screen. He then notes that Dragon will face Nagata at the PPV.
Match 3: "Lionheart" Chris Jericho versus Yuji Nagata (w/ Sonny Onoo)
Highlights:
While the Tampa faithful chanted "U-S-A," Jericho clotheslined Nagata for a 1-count.
Nagata then countered a side head lock with a belly-to-back suplex. In the process, he dropped Jericho RIGHT ON HIS COCONUT.
When he gave Jericho a cross corner whip, Nagata ate boot on his follow-through.
Jericho then mounted the second turnbuckle and delivered a missile dropkick.
As Nagata reversed an Irish whip, he hit an Exploder of Justice sending Jericho to the apron.
He then gave Jericho a forearm shot causing him to taste the steel railing. It must have tasted like the Sorry Charlie at the Bricks.
After Jericho reversed an Irish whip, he made Nagata HIT THE POLE.
He then slammed Nagata on the floor and pie-faced Onoo. I knew that pie would come in handy.
When Jericho mounted the top turnbuckle, Onoo tripped him unbeknownst to referee Mickey Jay.
Nagata then applied the Nagata lock, and Jericho submitted.
Rating: *½
Summary: Jericho's pulling job duty doesn't enhance his career prospects. He needs to freshen up his character ASAP.
Video featuring Raven in a baby nursery airs. Perhaps this was a snippet of his time at that age:
Match 4: Scotty Riggs versus Bill Goldberg
Highlights:
For the first time, Goldberg had entrance music.
While Riggs made his entrance, Raven, Saturn, and the not-yet-named Sick Boy sat in the front row.
Goldberg reversed an Irish whip and delivered a spear.
As Riggs rebounded with a series of dropkicks that sent Goldberg over the top rope to the floor, he attempted a plancha, but Goldberg caught, military-pressed, and guillotined him on the steel railing.
Back in the ring, he hit the Jackhammer.
1-2-3.
Goldberg won.
Rating: DUD
Summary: Showcase match for Goldberg. Schiavone states that Goldberg's 4-0.
Submit tapes of your Nitro Party to WCW!
Nitro Girls dance at the entrance wearing silver.
HOUR #2!
Prior to the next match, Hall grabs the microphone to take a survey. Tampa is definitely nWo country. Hall then discusses Nash's knee injury and gets popped in the mouth by a flying concession. D'oh!
Match 5 for the WCW World tag team titles: Scott Hall & Syxx (champions) versus the Steiners (w/ Ted DiBiase)
Highlights:
Hall and Syxx attacked the Steiners before the bell but got dispatched to the floor quickly.
When Syxx leap-frogged him, Scott responded with a pancake. Pass the syrup, please!
Tags were exchanged on both sides while Hall reversed a cross corner whip and followed with a corner clothesline.
As Rick rebounded with a Steinerline, he got 2.
He then mounted the second turnbuckle and leaped.
On the other hand, Hall caught and gave him a fallaway slam.
Syxx tried to hurt him, but Rick knocked him silly down to the floor.
Afterward, Hall clotheslined Rick down to the mat.
Syxx tagged in and delivered a leg drop for 2.
When Hall tagged in, he slammed Rick and tagged in Syxx.
Speaking of Syxx, he hit a series of kicks to Rick in the corner.
He then attempted a bronco buster, but Rick split his uprights. Go Chargers!
Hot tag Scott.
While Scott cleaned house, DiBiase nailed Hall on the floor. I smell comeuppance.
The Steiners then hit the Steiner DDT on Syxx.
Do we have new champions?
1-2-NO!
Hall pulled referee Charles Robinson out of the ring. The scoundrel!
Suddenly, Zbyszko came to ringside to confront Hall and substitute for Robinson.
After Scott tossed Hall back into the ring, Rick mounted the top turnbuckle and delivered a bulldog.
1-2-3.
WE HAVE NEW CHAMPIONS!
Rating: **½
Summary: Monumental victory for the Steiners.
On a platform, the Nitro Girls dance in black.
Match 6: Rey Mysterio, Jr. versus Dean Malenko
Highlights:
Malenko catapulted Mysterio over the top rope to the floor.
As he gave Mysterio a leg lariat, Malenko got 2.
Mysterio rebounded with a victory roll for 2.
When Malenko reversed a cross corner whip, he countered a flying headscissors with a sidewalk slam.
He then powerbombed Mysterio for 2.
After Malenko vaulted him to the top turnbuckle, Mysterio delivered a corkscrew senton for 2.
Malenko then attempted a second powerbomb, but Mysterio countered with a sunset flip for another 2.
As Malenko vaulted him to the apron, Mysterio hit a West Coast Pop.
Abruptly, Eddie stormed the ring and removed Mysterio's mask. The horra!
That enabled Malenko to hook a Texas cloverleaf.
Malenko won by submission.
Rating: *
Summary: While Malenko gets the hometown victory, Eddie disgraces Mysterio.
Pre-recorded video featuring DDP airs.
In the ring, Okerlund interviews Piper again. Piper declares that Zbyszko is a sanctioned referee, and the decision in the tag title match stands. When Piper turns his attention to Hogan, Bischoff and Savage come to the ring. Bischoff demands the World title back as well as the tag titles. All of a sudden, the nWo makes their presence felt. Not to be outdone, "Sting" emerges and heads to the ring.
When "Sting" stands alongside Piper, he motions for the nWo to disperse. Next, he HAMMERS Piper with the bat. "Sting" then removes his mask and wig to reveal himself as Hogan. As the nWo beats up Piper, the Tampa faithful chants "We Want Sting."
Promo airs for Halloween Havoc '97 LIVE on PPV on 10/26. Featured is Flair versus Hennig.
Match 7: Scott Norton (w/ Vincent & Buff Bagwell) versus Ray Traylor
Highlights:
Traylor backdropped Norton and chased after Bagwell.
When Norton flapjacked him, Traylor attempted a cross body block.
Notwithstanding, Norton caught and powerslammed him.
As Billy Kidman came to ringside, he joined Raven's group at ringside.
Norton then distracted referee Mickey Jay, and Bagwell gave Traylor the business. How dastardly!
While the Tampa faithful chanted "Raven sucks," Traylor gave Norton a cross corner whip followed by an avalanche.
He then delivered a running guillotine followed by a sliding right cross.
After Vincent tried to manhandle him, Traylor decked him.
Bagwell then got up on the apron while Vincent distracted Jay.
When Bagwell tossed the can of spray paint to him, Norton CLOBBERED Traylor with it.
1-2-3.
Norton won.
Rating: DUD
Summary: More nWo shenanigans. Move along.
After the match, Bagwell sprays Traylor's back with paint.
Promo for Nitro Party contest airs.
Match 8 for the WCW World TV title: Disco Inferno (champion) versus "Das Wunderkind" Alex Wright
Highlights:
Wright gave Disco a spinning heel kick even before either wrestler removed his jacket.
As he delivered a standing dropkick, Wright gave Disco a cross corner whip but came up empty on his follow-through.
Disco then hip-tossed Wright and followed with a fist drop.
When he supplied Wright with a ten-punch count-along, he gave Wright a cross corner whip, caught him mid-float-over, but fell victim to a powerslam.
While the Tampa faithful questioned Wright's bedroom habits, their nemesis leaped from the apron and hit a double axe handle.
Back in the ring, Disco countered a hip toss with a backslide for 2.
Wright rebounded with a clothesline, slammed Disco, and delivered a springboard splash for 2.
After he slammed Disco again, Wright mounted the top turnbuckle, but Disco caught and slammed him down to the mat.
Jacqueline then came to ringside while Disco clotheslined Wright for 2.
As Wright gave Disco a German suplex with a bridge, he got 2.
Disco then delivered a swinging neckbreaker while Jacqueline got up on the apron.
When she distracted Disco, Wright rolled him up.
Disco then used momentum to gain the upper hand and pinned Wright.
As a result, Disco retained.
Rating: *
Summary: More storyline than match as the Jacqueline factor played a part in the outcome.
After a commercial break, the Nitro Girls distract Schiavone from announcing properly. Can you blame him?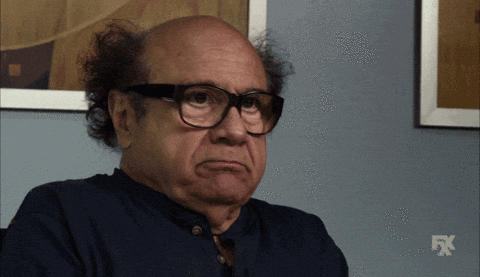 Match 9 for the WCW US title: Curt Hennig (champion) versus Diamond Dallas Page
Highlights:
While the Tampa faithful chanted "D-D-P," their hero attempted a Diamond Cutter, but Hennig bailed.
DDP then countered a hip toss with a side Russian leg sweep for 2.
When he gave Hennig a cross corner whip, DDP ate boot on his follow-through.
Hennig then delivered an Axe to the back of DDP's head.
As Hennig hit a knee lift, he followed with a standing dropkick for 2.
He then applied a rope-assisted rear chin lock until DDP escaped.
After Hennig secured a sleeper, DDP countered with a jawbreaker.
He then gave Hennig an inverted atomic drop and a pancake.
When Hennig delivered his own jawbreaker, WCW Security prevented Flair from interfering.
Since Hennig got distracted by Flair, DDP rolled him up for 3?
Although Flair had entered the ring, he hadn't broken up the pinfall yet.
Do we have a new champion?
Flair then chased Hennig from the ring, and DDP held the US title belt overhead.
As referee Randy Anderson removed him from the corner, he explained the story to DDP.
Rating: *½
Summary: Controversial match with its outcome still pending.
After a commercial break, Piper and Anderson discuss the match while DDP awaits the decision in the ring. Piper then raises DDP's hand. WE HAVE A NEW CHAMPION! Immediately, they turn their attention to an incoming Hogan. The nWo then fills the ring and outnumbers DDP and Piper. Despite wearing a neck brace, Savage mounts the top turnbuckle and delivers the big elbow to DDP. What a ruse! Hogan then leg-drops DDP, and Savage drops another big elbow. When Hogan replaces DDP with Piper, Savage hits another big elbow.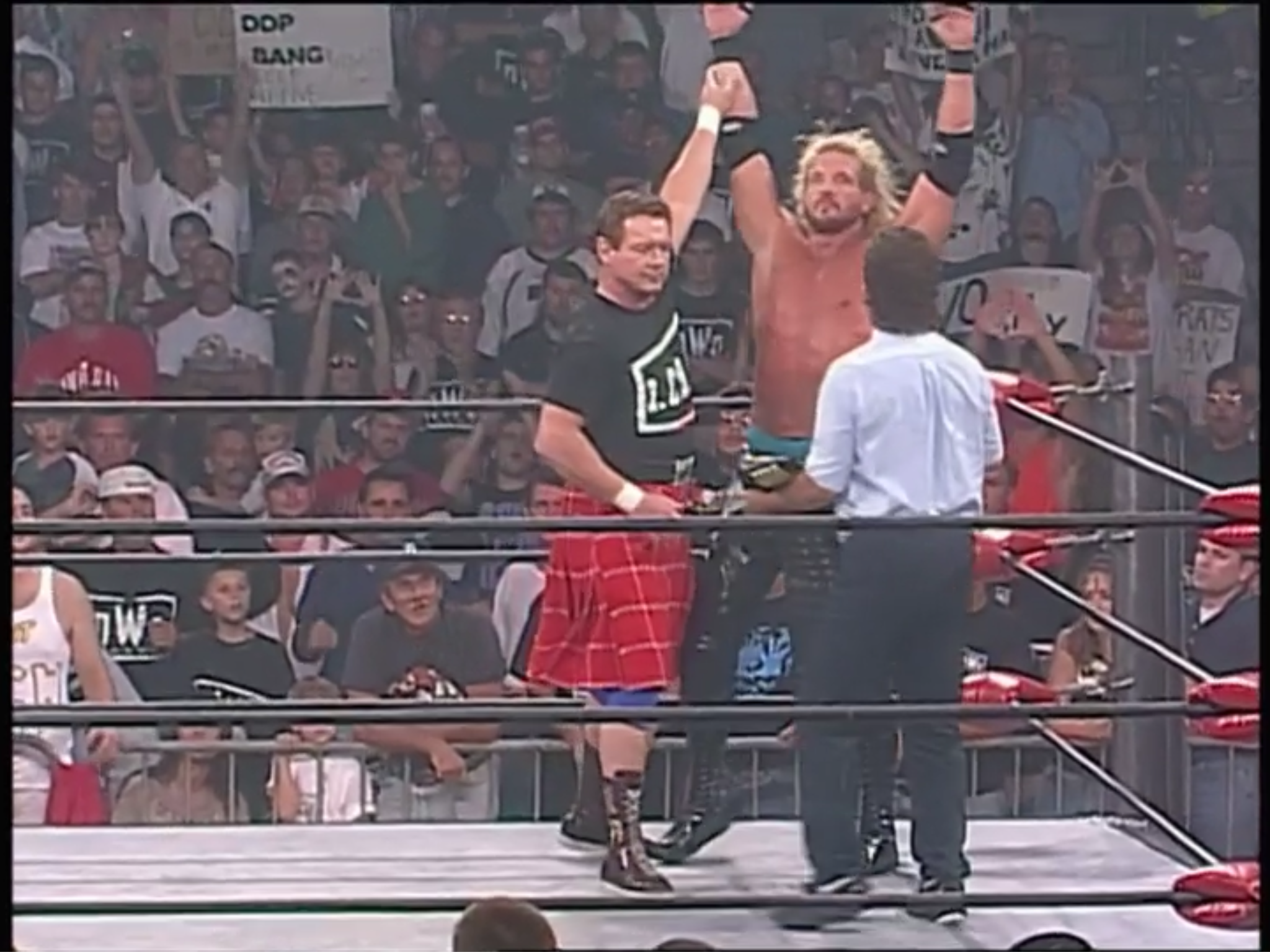 Suddenly, Sting appears among the Tampa faithful. He then makes his way to the ring through them. In the meantime, several other "Sting" imposters permeate the arena. While the nWo pummels each imposter, a trio of them enter the ring. The nWo destroys the first two, but the third no-sells a shot from Bagwell.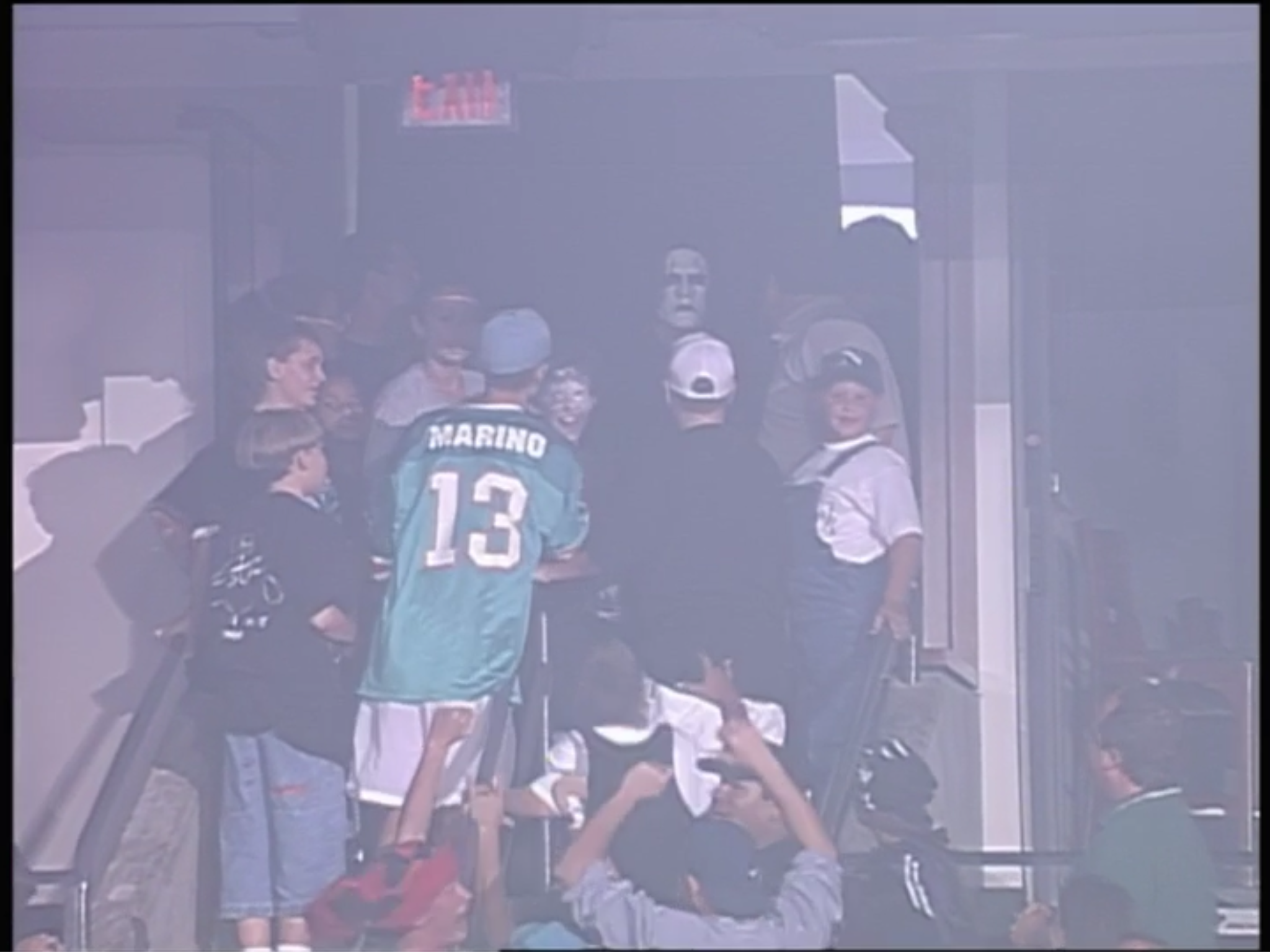 Sting then delivers the Scorpion death drop to Bagwell, and the Tampa faithful ERUPTS. When Hogan realizes what's in front of him, he panics and probably soils his underwear. Piper then receives the World title belt from Sting, stands alongside him, and swings the it overhead again as the nWo backpedals to end the show.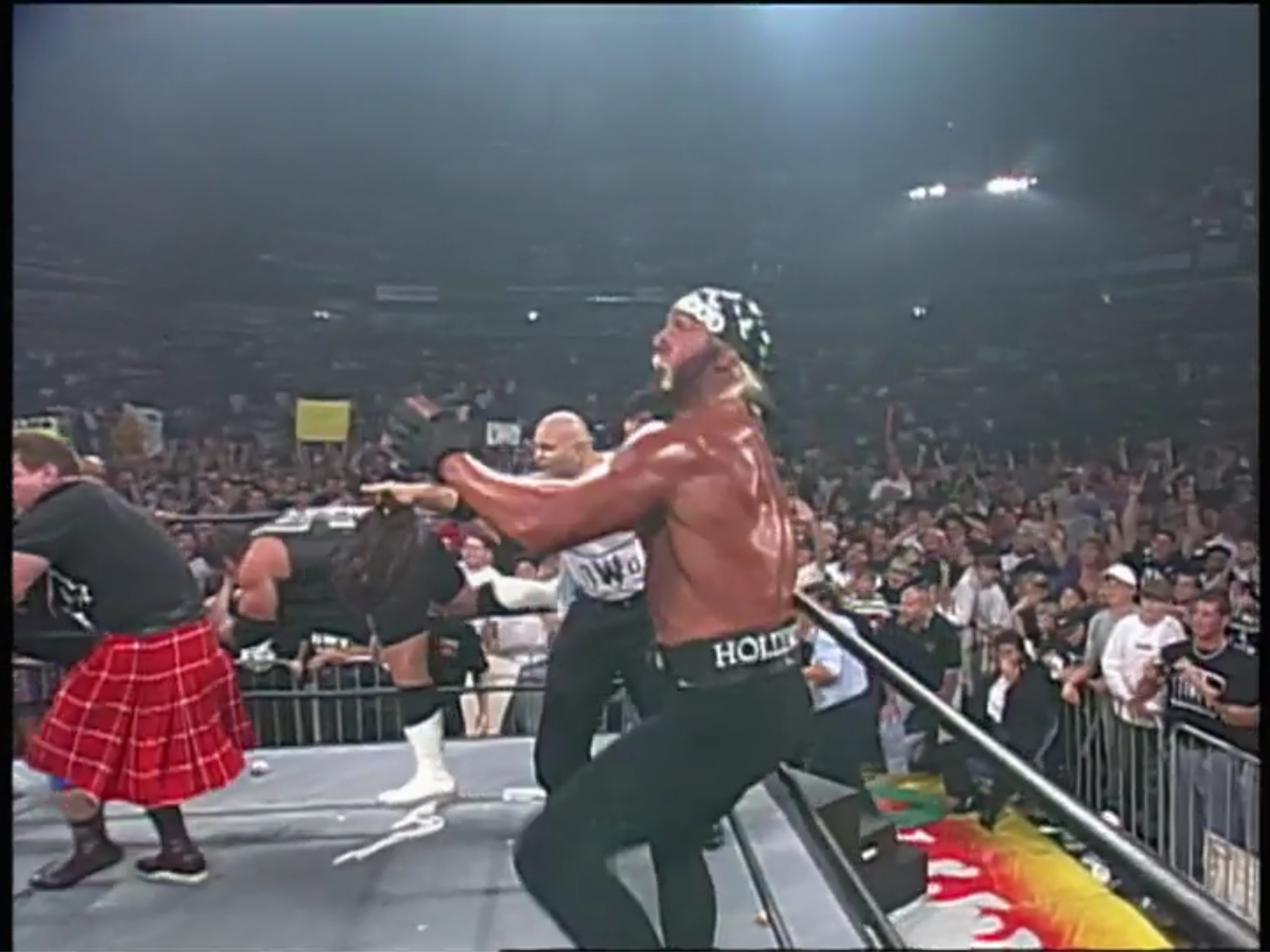 Conclusion: Blazing hot ending to an episode with one and possibly two title changes. With Nash out with a knee injury, it made sense to remove the tag titles from the nWo. The controversy at the end of the main event causes us to want to watch the next episode to find out the result. With RAW is WAR being taped, I doubt they can even touch the quality of this episode. What's on RAW is WAR?
TV Rating: 3.8
Stay tuned for RAW Is WAR 10-13-97!
Comments? Suggestions? Send them to me at rsg@rockstargary.com and follow me on Twitter (@rockstargary202).
Custom Search