WELCOME TO ROCK STAR GARY REFLECTIONS!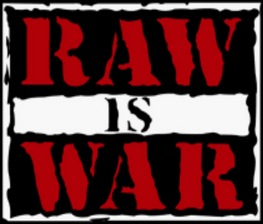 WWF RAW is WAR 9-29-97
Taped from Albany, NY
Airdate: September 29, 1997 (taped 9/23)
Attendance: 4,174
Hosted by Vince McMahon, Jim Ross, & Jerry "The King" Lawler
Will Austin be fired? Who will Undertaker face in the main event? How will Michaels be involved? And what's going on with Owen this week? Let's find out!
Opening montage.
In the ring, Vince interviews Michaels who stands alongside Hunter Hearst Helmsley, "Ravishing" Rick Rude, and Chyna. Rude tries to sell Vince a policy while Michaels crows about the 4-on-1 ambush of the Undertaker last week. Helmsley then mentions "cliques" and cuts a promo on Undertaker. Both Helmsley and Michaels act sophomorically much to Vince's chagrin.
Suddenly, Commissioner Slaughter comes to the ring and talks directly to Michaels. To mock Slaughter, Michaels pantomimes protecting himself from spittle. Slaughter then declares that Helmsley will face Undertaker TONIGHT while Helmsley throws a hissy.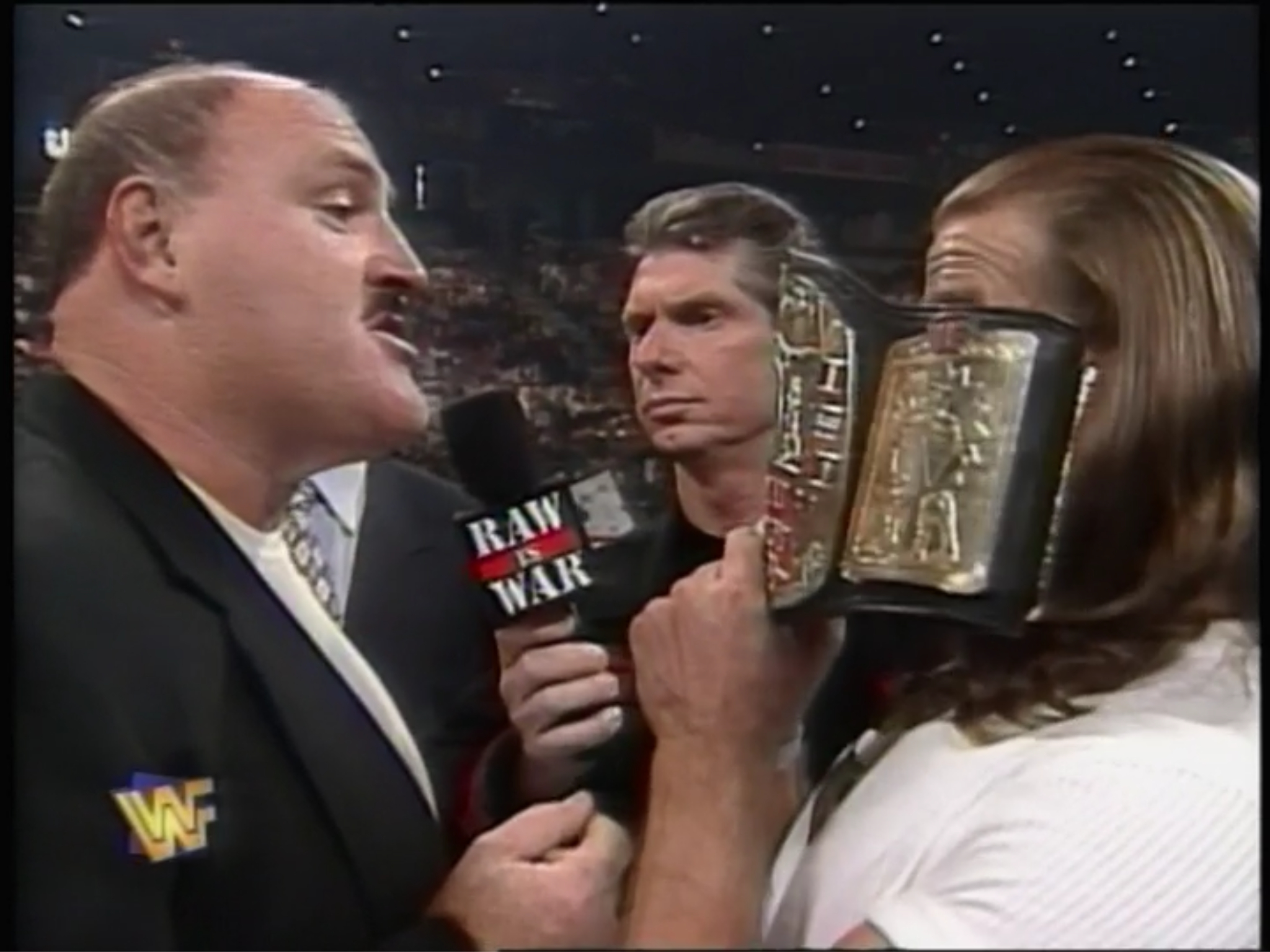 Bret and the Hart Foundation emerge, and Bret warns that Helmsley and Michaels will pay for their crimes TONIGHT. The sophomoric duo then pantomimes disbelief and fear.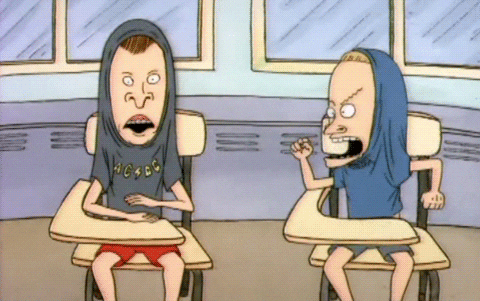 Attempt #2 at Survivor Series super supper sweepstakes is coming to a gag reel near you.
We then revisit video and stills of One Night Only.
Match 1: The "British Bulldog" Davey Boy Smith versus Vader
Highlights:
Vader delivered a running body block followed by a short-arm clothesline.
When he gave Smith a cross corner whip, Vader followed with an avalanche.
He then mounted the second turnbuckle and hit a flying body block.
As Ross shilled the flag match at the PPV, Vader mounted the opposite second turnbuckle, but Smith caught and slammed him.
He then clotheslined Vader over the top rope to the floor.
After Smith joined him, he hung Vader out to dry on the steel railing. OUCH!
Back in the ring, Smith countered a side head lock with a belly-to-back suplex for 2.
Vader then reversed an Irish whip, but Smith hooked a sunset flip.
When Vader tried to SQUISH him, Smith evaded him.
During a commercial break, an ad for WWF trading cards via Stri-Dex aired.
Following that, Vader blocked a vertical suplex on the floor and crotched Smith with the steel railing. Next on Smith's list would be an audition as a soprano in the Manchester Chamber choir.
Regardless, Vader splashed Smith for 2.
He then delivered a Vader bomb, but Owen stormed the ring to save Smith.
As a result, Vader won by DQ.
Rating: *½
Summary: Forget the nachos and the cheese sticks. This was your appetizer for the PPV this Sunday.
TV Rating: 3.1
After the match, the rest of the Hart Foundation joins Owen in a 3-on-1 attack of Vader. Bret then hooks a ring post figure-four on Vader until Patriot comes to Vader's rescue. Unfortunately, he succumbs to the numbers game while the Hart Foundation jabs him with a flag pole. Bret then hooks a ring post figure-four on Patriot until the Hart Foundation drapes Canadian flags over the fallen bodies of Patriot and Vader.
Get your copy of One Night Only on WWF Home Video for only $19.95!
In Your House XVIII: Badd Blood is sponsored by Sony Playstation.
Match 2 for the WWF Intercontinental title (semifinal): Ahmed Johnson (w/ Ken Shamrock & the Road Warriors) versus Faarooq (w/ the Nation of Domination)
Highlights:
Due to the injury suffered "last week," Johnson wore a bandage on his right hand.
Johnson gave Faarooq a cross corner whip followed by a clothesline.
As the Albany faithful chanted "Rocky sucks," Johnson gave Faarooq another cross corner whip.
This time, he came up empty on his follow-through.
Faarooq then slammed Johnson and got 2.
When Johnson hit a scissors kick, he clotheslined Faarooq over the top rope to the floor.
He then joined and rammed Faarooq shoulder-first into the steps.
After he dislodged the top step, Johnson SMASHED Faarooq with it.
Referee Mike Chioda then tried to stop the shenanigans, but Johnson nailed him.
Subsequently, Faarooq won by DQ to advance to the finals.
Rating: DUD
Summary: More of a backdrop for the six-man tag match at the PPV than anything else.
After the match, an eight-way brawl erupts in the ring until the babyfaces clear the ring.
Promo for IYH XVIII: Badd Blood airs. It will be LIVE on PPV this Sunday. Have you ordered it yet?
SABLE'S SECRET MISSION: Sable's next conquest is the WWF tag team champions the Headbangers.
BRIAN PILLMAN'S XXX FILES: Unless Goldust is put in restraints, PIllman will NOT face Mankind at the PPV. Regrettably, this was Pillman's final TV appearance. More on this in my IYH XVIII reflection.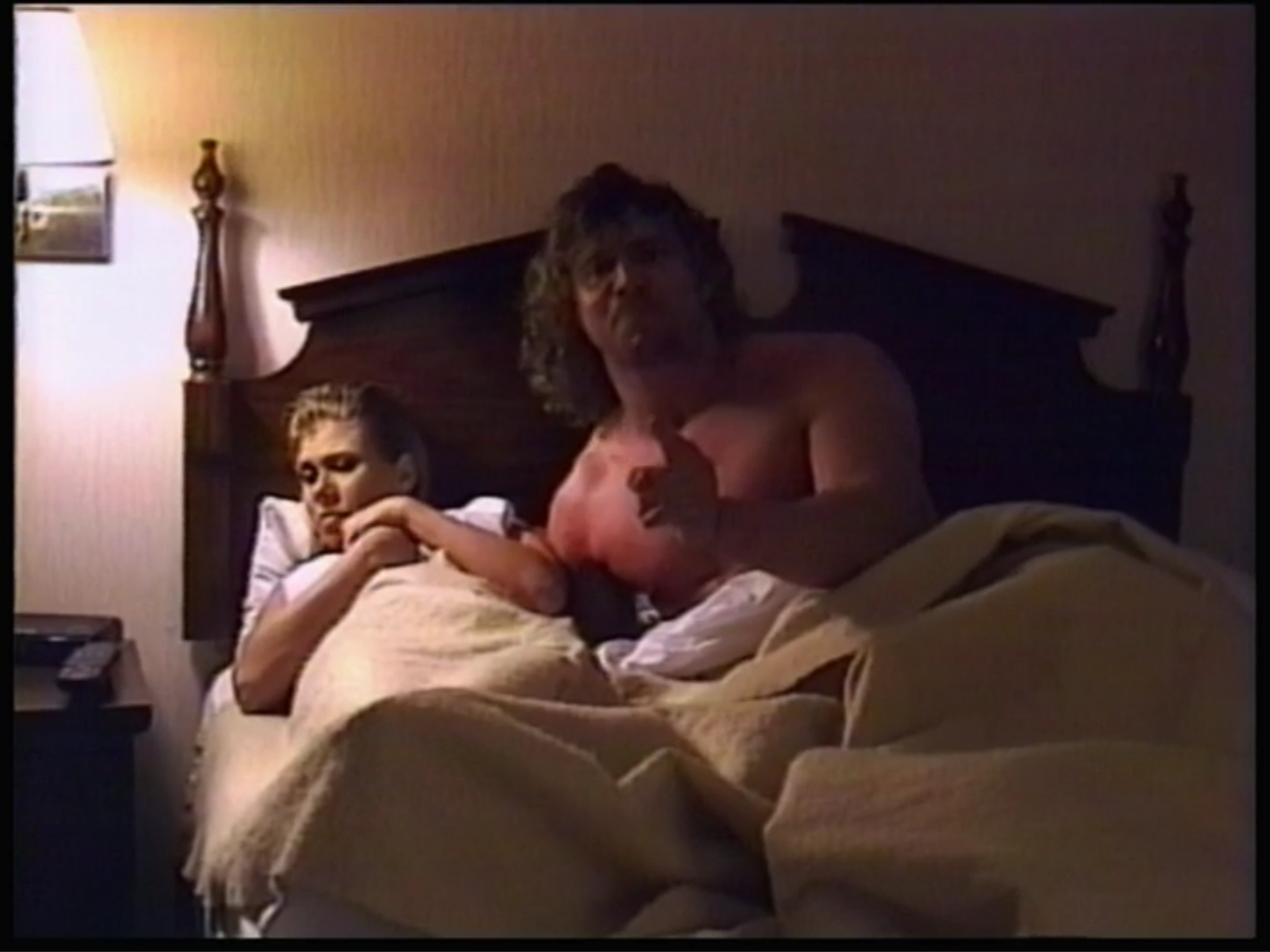 Match 3: Goldust (w/o Marlena) versus the Sultan (w/ the Iron Sheik)
Highlights:
Dude Love joined the broadcast table for this match.
When Goldust made his entrance, his face paint was quite unique this week.
According to Ross, Goldust and Marlena will renew their wedding vows next week on RAW is WAR.
Goldust gave Sultan a lariat and slammed him.
As Sultan sought refuge outside the ring, Goldust joined and rammed him face-first into the steps.
According to Dude Love, when he defeats PIllman at the PPV, Goldust receives a no-DQ match against Pillman.
Interestingly, Goldust didn't wear his gloves but wore his wedding ring.
He then gave Sultan a cross corner whip but came up empty on his follow-through.
While Sultan distracted referee Mike Chioda, Sheik rammed Goldust face-first into the steps. How dastardly!
Sultan then delivered a backbreaker for 2.
After Sultan applied a sleeper, Goldust ultimately countered with a belly-to-back suplex.
He then attempted a splash but ate knees.
When Sultan hit a superkick, he only got 2 albeit with an arrogant cover.
Goldust then bulldogged and pinned Sultan.
Rating: *
Summary: Finish came out of nowhere, and most of the Albany faithful went on the hunt for popcorn.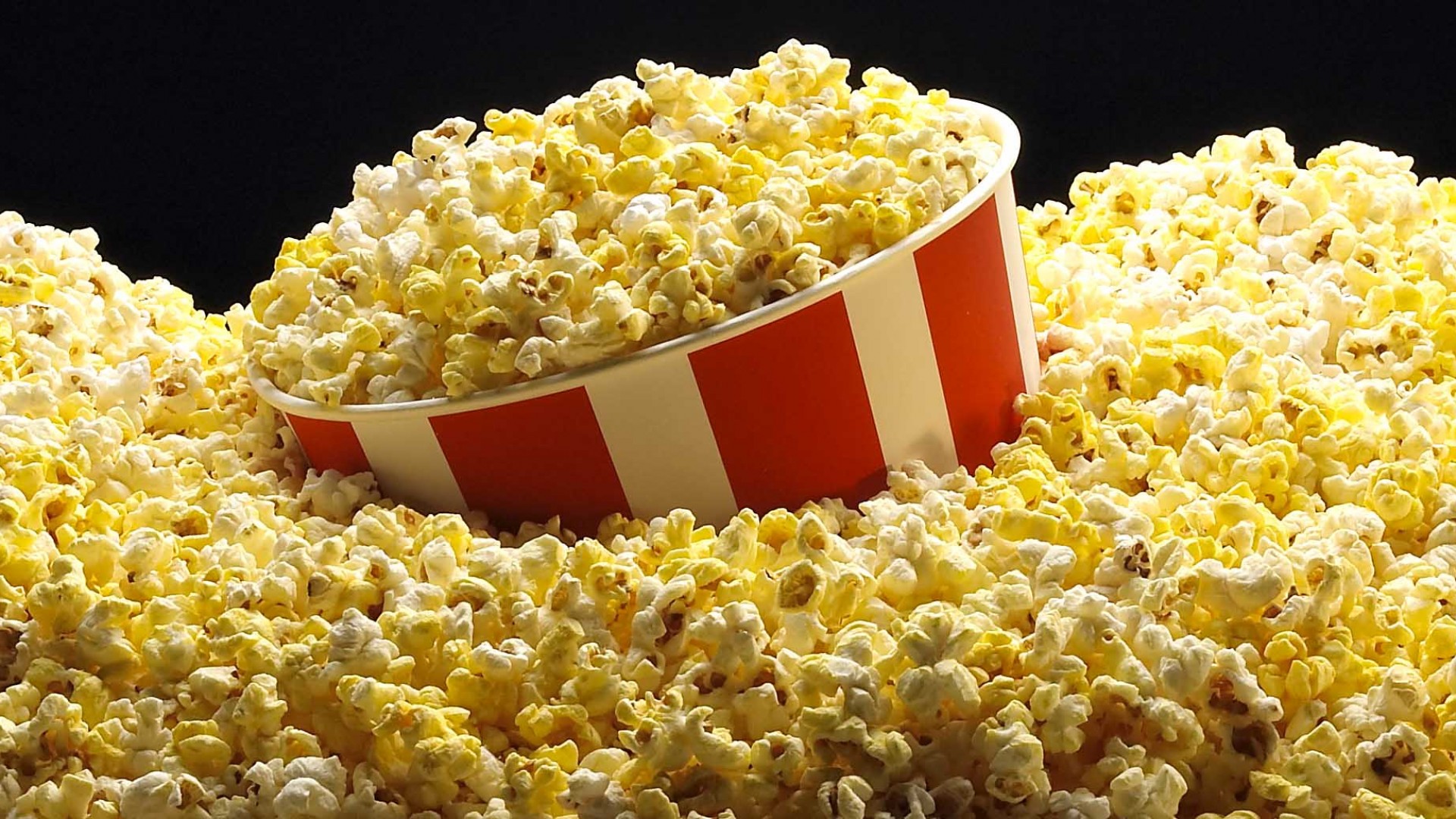 TV Rating: 2.9
THIS JUST IN: Stone Cold Steve Austin has arrived in Albany! Wait a minute! Last week, he assaulted his boss and this week he shows up late? If that were me, at the very least I'd be fired if not jailed.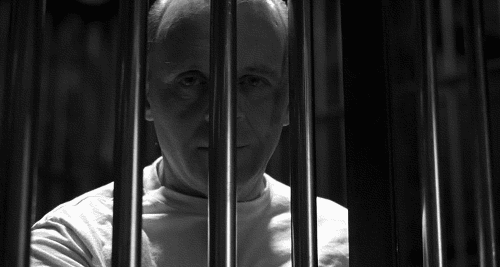 WAR ZONE!
Austin emerges and calls Vince into the ring. When Vince is handed the microphone, he gives Austin three options:
Bring a doctor's release.
Release the WWF from liability and return.
Get fired.
Austin responds to each option like only he can. As Vince returns to the broadcast table, Austin flips him off much to the delight of the Albany faithful.
Ross then shills upcoming live shows for the WWF:
Friday 10/3 in Winnipeg, MB.
Saturday 10/4 in St. Paul, MN.
Sunday 10/5 in St. Louis, MO.
Monday 10/6 in Kansas City, MO.
Tuesday 10/7 in Topeka, KS.
Saturday 10/11 in Anaheim, CA.
WAR ZONE is sponsored by Castrol and Starburst.
Match 4 for the WWF tag team titles: The Headbangers (champions) versus Los Boricuas
Highlights:
Jesus Castillo and Jose Estrada represented Los Boricuas.
After Los Boricuas attacked them at the onset, the Headbangers delivered consecutive clotheslines to them.
Mosh then backdropped and hip-tossed Estrada.
As Thrasher tagged in, the Headbangers gave Estrada a double flapjack for 2.
Castillo tagged in, but Thrasher hit a powerslam for 2.
With referee Jack Doan distracted, Estrada put a knee into Thrasher's back. SNEAKY!
Estrada tagged in and delivered a flying clothesline to Thrasher for 2.
Meanwhile, the Albany faithful took a collective nap.
Estrada then gave Thrasher a belly-to-back suplex and tagged in Castillo.
When Castillo hit a double underhook suplex, he followed with an elbow drop for another 2.
Estrada tagged in and gave Thrasher a cross corner whip.
Afterward, Los Boricuas delivered consecutive corner clotheslines to Thrasher.
Following a commercial break, a mid-ring collision occurred.
Estrada tagged in, hit a vertical suplex to Thrasher, but couldn't get 3.
As Thrasher hooked a sunset flip, he got 2.
Castillo tagged in, gave Thrasher a cross corner whip, and followed with a back elbow.
According to Ross, the Headbangers, should they retain, will face the Godwinns at the PPV.
Castillo then gave Thrasher another cross corner whip but came up empty on his follow-through.
Lukewarm tag Mosh.
When Mosh delivered the ten-punch count-along to Estrada, Los Boricuas double-backdropped him.
All four wrestlers were in the ring while Estrada hit a super huracanrana to Mosh.
Do we have new champions?
No, because the Godwinns, including Cletus, stormed the ring to attack Los Boricuas.
For some unknown reason, Los Boricuas won by DQ; thus, the Headbangers retained.
Rating: *
Summary: Complete waste of time with a bogus finish. Yuck!
Ross then shills the WWF Superstar Line.
Promo #2 for the Hell in a Cell match at the PPV this Sunday. Who's making a feast for the show?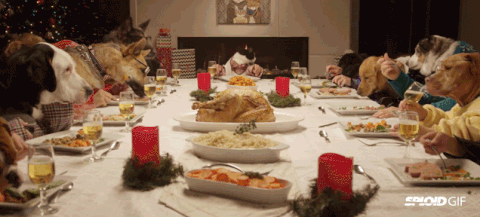 With new music and a new t-shirt, Owen came to the ring with officers in riot gear. We then revisit Summerslam '97 when Owen mistakenly injured Austin severely with a tombstone. Vince then interviews Owen who cuts a promo on Faarooq in anticipation of the tournament final at the PPV. Owen then wants Austin out of the WWF and especially out of his hair. After one of the members of the riot squad removes his helmet, Austin reveals himself and gives Owen the Stone Cold Stunner.
Promo #2 for the One Night Only video airs.
Back in the locker room, Jim "The Anvil" Neidhart oversees a recuperating Owen.
Vince then shills the Hell in a Cell match at the PPV including the construction of the cage.
Match 5: Undertaker versus Hunter Hearst Helmsley (w/ Chyna & WWF European champion the "Heartbreak Kid" Shawn Michaels)
Highlights:
During Undertaker's entrance, Smith and Bret ambushed him on the ramp.
Patriot and Vader then came to Undertaker's rescue and brawled with Smith and Bret.
After the brawl made its way backstage, Michaels and Helmsley continued the onslaught of Undertaker.
When both Helmsley and Undertaker entered the ring, the match began.
While Helmsley distracted referee Earl Hebner, Michaels gave Undertaker the business.
Helmsley then gave Undertaker a HARD cross corner whip to injure the back.
As Undertaker reversed an Irish whip, he delivered a flying shoulder block.
He then chokeslammed Helmsley while Rude came to ringside with a Haliburton.
After he entered the ring, Rude BLASTED Undertaker in the back with it.
Undertaker won by DQ.
Rating: *
Summary: More PPV appetizer to add fuel to the blazing hot main event on Sunday.
After the match, Rude removes a body bag from the Haliburton. Michaels then unleashes Sweet Chin Music to Undertaker with assistance from Helmsley and Chyna. Upon placing Undertaker in the body bag, Michaels, Helmsley, and Chyna revel in their destruction. That was until Undertaker sits up and escapes from the body bag. He then saunters after MIchaels.
Before Michaels made his way backstage, he's floored by a mysterious red light. As Undertaker tombstones Helmsley on the metal stage, Michaels hightails it by climbing the Titantron.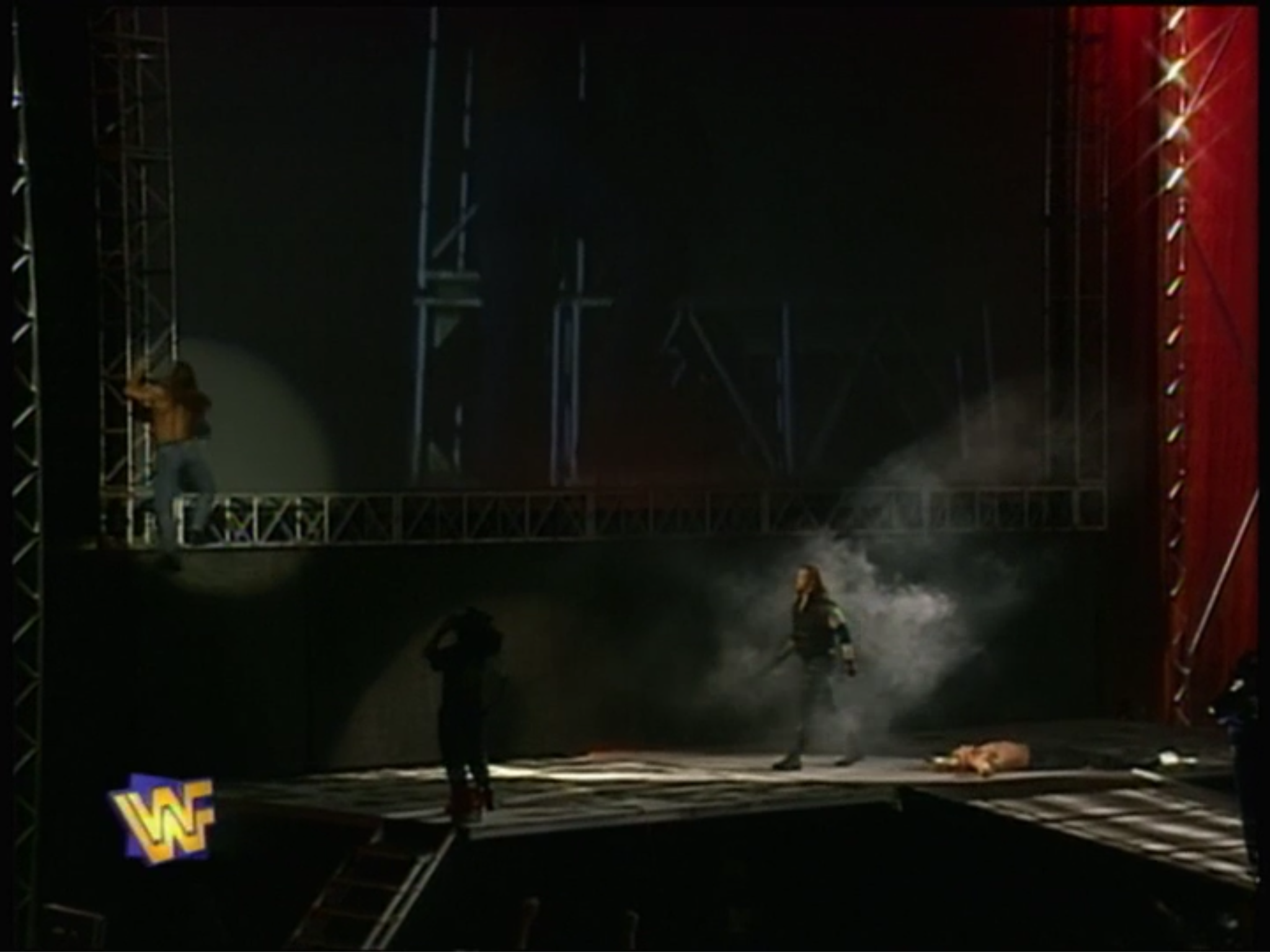 Conclusion: Pay-per-view! Get your hot, fresh PPV here! Pay-per-view! Yes, the WWF goes full-bore plugging the PPV this Sunday with this episode. While the wrestling stinks on Melba toast, the angles surrounding them are exciting for the most part. Austin's continued rampage remains to be the most entertaining portion of the program, but Michaels and Helmsley's hijinks must lead to something, right?
Speaking of leading to something, was this episode able to derail the runaway train of Nitro?
Final TV Rating: 2.7
Who won? Nope, RAW is WAR still doesn't have the firepower to overtake Nitro. Whie nothing is scheduled next week on Nitro, post-PPV fallout happens on RAW is WAR. Who's ready?
Stay tuned for WWF In Your House XVIII: Badd Blood!
Comments? Suggestions? Send them to me at rsg@rockstargary.com and follow me on Twitter (@rockstargary202).
Custom Search