WELCOME TO ROCK STAR GARY REFLECTIONS!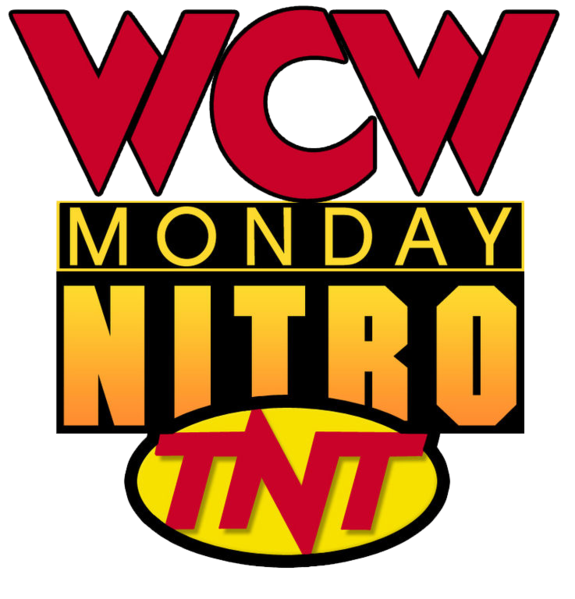 WCW Monday Nitro 9-29-97
Live from Worcester, MA
Airdate: September 29, 1997
Attendance: 11,078 (9,533 paid)
Hosted by Tony Schiavone, Larry Zbyszko, "Iron" Mike Tenay, & Bobby "The Brain" Heenan
Can Giant halt Hennig's momentum and become US champion? Who is El Caliente? Can Disco retain his newly-won TV title? Let's find out!
Opening montage.
Nitro Girls dance at the entrance wearing white.
Prior to the opening match, we revisit the feud between DDP and Savage. They will have their third encounter at Halloween Havoc '97.
Match 1: Diamond Dallas Page (w/ Kimberly) versus "Buff" Bagwell (w/ Vincent)
Highlights:
Raven was shown sitting in the front row, and Stevie Richards sat behind him.
When DDP clotheslined Bagwell, he followed with a clothesline over the top rope to the floor.
He then delivered a plancha. Woohoo!
Back in the ring, Bagwell leap-frogged DDP and feigned a knee injury.
As DDP shoved referee Mickey Jay out of the way, Bagwell clotheslined him. SNEAKY!
He then dropkicked and guillotined DDP with the top rope.
While the Worcester faithful chanted "D-D-P," their hero gave Bagwell an inverted atomic drop.
Vincent then distracted Jay, so Bagwell's trick knee flared up. OUCH!
After he hit a swinging neckbreaker, Bagwell got 2.
He then argued with Jay which allowed DDP to roll him up for 2.
When DDP came off the ropes, he inadvertently OBLITERATED Jay.
Bagwell then attempted a vertical suplex, but DDP countered with a single-arm DDT.
As Vincent entered the ring to double-team him, DDP delivered a Diamond Cutter to him.
DDP then gave one to Bagwell while the Worcester faithful lost their collective mind.
1-2-3.
DDP won.
Rating: **½
Summary: Great opener that electrified the crowd. Tonight's show ought to be exciting.
When DDP tries to exit through the Worcester faithful, he comes face-to-face with Raven.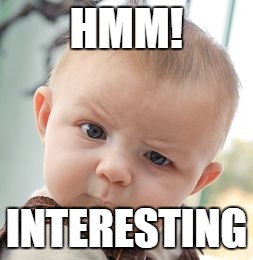 After a commercial break, Tenay provides an inside look at the luchadores of WCW.
Match 2: Rey Mysterio, Jr. versus El Caliente
Highlights:
Who's this ham'n'egger? Will we see an upset this week too?
As Mysterio tried to give away a mask to a young WCW fan, El Caliente delivered a baseball slide. In doing so, he made Mysterio taste the steel railing. It must have tasted like the Pilgrim's Pride at Boynton's.
El Caliente then put Mysterio's mask over his current one and hoisted Mysterio onto his shoulder.
When he sandwiched Mysterio in the corner, El Caliente hit a springboard senton splash. That looks strangely familiar.
Nevertheless, El Calient attempted a flapjack, but Mysterio countered with a face crusher.
After El Caliente reversed an Irish whip, he caught Mysterio during an Asai moonsault attempt.
Mysterio then leap-frogged and monkey-flipped El Caliente.
As he gave El Caliente a tilt-a-whirl backbreaker, Mysterio removed his mask from El Caliente and tossed into the Worcester faithful.
El Caliente then reversed a cross corner whip, but Mysterio then climbed the turnbuckles only to CRASH AND BURN on a moonsault attempt.
When El Caliente dropkicked the prone Mysterio, he delivered a belly-to-back suplex.
He then tried to remove Mysterio's mask while the broadcast crew believed that El Caliente was Eddie Guerrero in disguise.
Upon that revelation, the Worcester faithful began an "Eddie sucks" chant.
El Caliente then powerbombed the bejeezus out of Mysterio for 2.
As he hooked an abdominal stretch, El Caliente placed Mysterio atop the top turnbuckle.
He then joined and hit a top rope superplex to Mysterio for 2. Wow!
When El Caliente hoisted him over his shoulder, Mysterio escaped sending El Caliente into the corner.
Mysterio then floated to the apron and delivered a double springboard West Coast Pop.
1-2-3.
Mysterio won.
Rating: ****
Summary: Fascinating chapter in the Mysterio-Guerrero story, but how does the chapter end?
After the match, Mysterio removes El Caliente's mask to reveal Guerrero.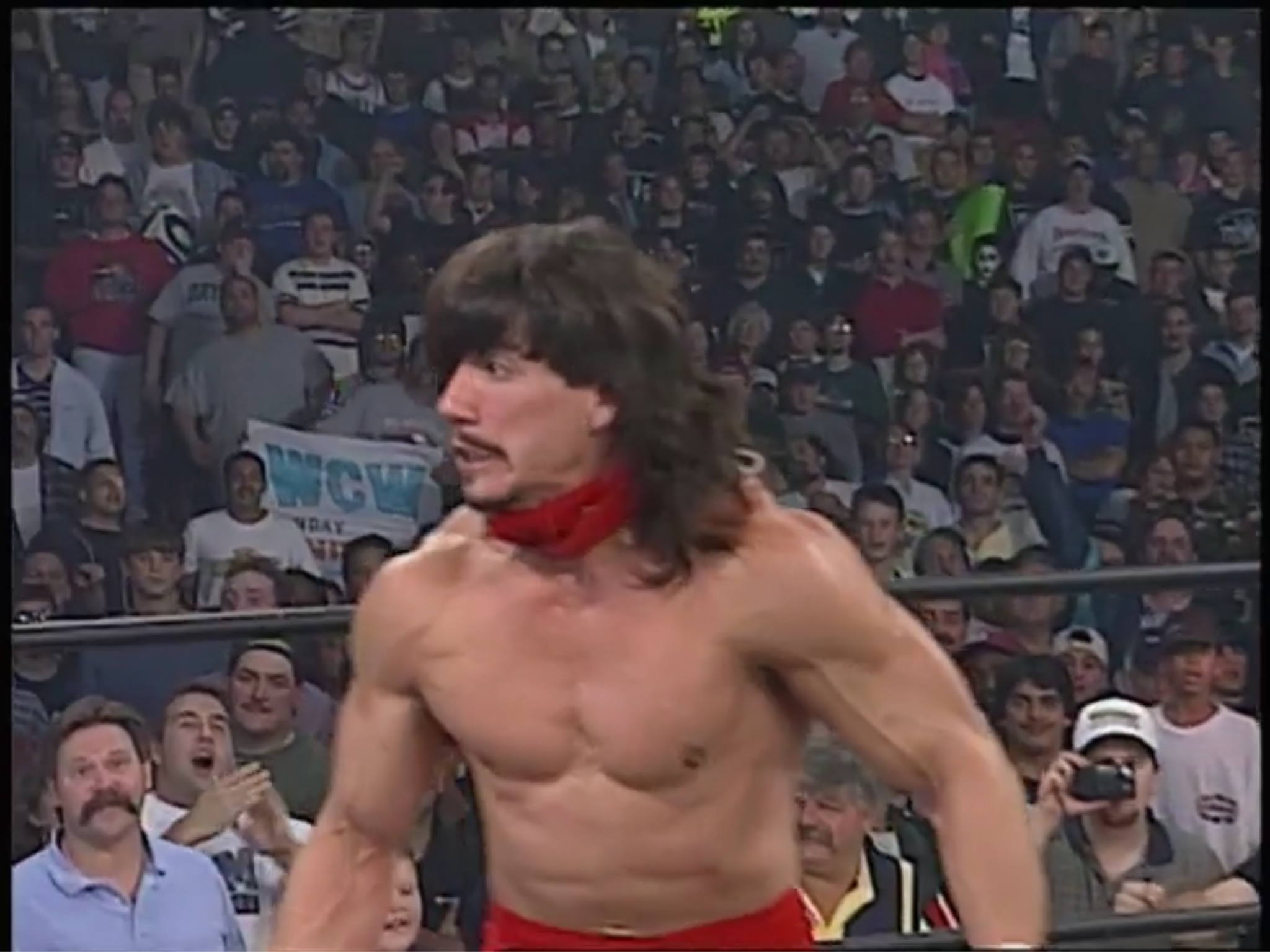 At the entrance, "Mean" Gene Okerlund interviews Giant who cuts a promo on Hennig. Giant informs Hennig that "paybacks are hell."
Before going to commercial, Sting stands among the Worcester faithful.
On WCW Saturday Night, Hennig defends the US title against Chris Benoit. Feel the heat!
Match 3: Barbarian versus Bill Goldberg
Highlights:
Look who's back for another match!
Goldberg attempted a cross body block, but Barbarian caught him.
When Goldberg escaped, he ate a back elbow.
He then mounted the second turnbuckle and hit a flying clothesline for 2.
As Goldberg dropkicked Barbarian over the top rope to the floor, he mounted the top turnbuckle.
Barbarian then crotched, joined, and gave Goldberg an overhead belly-to-belly suplex for 2. In the meantime, Goldberg's victory in his debut match aired in split-screen.
After Barbarian powerslammed him, he got another 2.
He then attempted a powerbomb, but Goldberg countered with a back drop.
Upon hitting the Jackhammer, Goldberg pinned Barbarian.
He's 2-0!
Rating: *
Summary: Another impressive win for the slightly less lost Goldberg.
At the entrance, Okerlund attempts to interview him, but Goldberg dismisses him entirely. Okerlund then interviews Zbyszko who wants to be "fair" instead of biased during the Luger-Hall match at the PPV.
In the ring, the Nitro Girls dance while wearing silver. Schiavone then shills the Nitro Party contest.
Match 4 for the WCW World TV title: Disco Inferno (champion) versus Juventud Guerrera
Highlights:
As Guerrera leap-frogged him, he gave Disco a flying headscissors.
He then delivered a springboard dropkick, yet Disco backdropped him to the apron.
When Guerrera hit another springboard dropkick, Disco sought refuge outside the ring.
Guerrera then delivered a somersault plancha. Woohoo!
Upon his return, Disco countered a huracanrana with a stungun.
"Das Wunderkind" Alex Wright emerged through the entrance, and I had to reduce the brightness on my TV.
As Guerrera escaped a belly-to-back suplex, he couldn't escape a clothesline. In fact, he provided a 360° sell. Double woohoo!
Disco then gave Guerrera a swinging neckbreaker but only got 2 thanks to Wright's placement of Guerrera's boot on the bottom rope. Devious!
When Wright's distraction led to a roll-up, Guerrera got 2.
He then hit a spinning thrust kick for another 2.
Meanwhile, Jacqueline came to ringside and argued with Wright. More than likely, she felt that she looked better in banana yellow.
Regardless, Guerrera hooked a victory roll but couldn't get 3.
While Wright distracted referee Mickey Jay, Jacqueline tripped Guerrera coming off the ropes. How dastardly!
Disco then delivered a front suplex, pinned Guerrera, and retained his title.
Rating: ***
Summary: While Wright wanted the match to go in one direction, Jacqueline purposely caused it to go in the opposite direction. Dare I say, Disco's just a monkey-in-the-middle.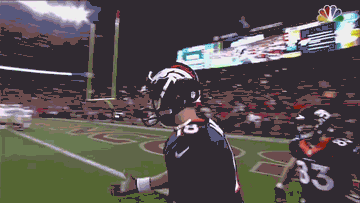 HOUR #2!
Savage and Elizabeth emerge through the entrance. As Savage uses Mary Shelley's Frankenstein to illustrate his point, Elizabeth chimes in. Furthermore, Savage challenges Sting.
Match 5: Steve "Mongo" McMichael versus Jeff Jarrett (w/ Debra)
Highlights:
While the Worcester faithful LOUDLY chanted "Jarrett sucks," their nemesis attempted a three-point stance tackle.
On the other hand, Mongo countered with a Bossman slam.
He then reversed an Irish whip and knocked Jarrett into the middle of 2000.
When Mongo gave him a big boot, Jarrett sought refuge outside the ring.
Following a commercial break, Jarrett made Mongo HIT THE POLE twice.
Back in the ring, Jarrett delivered a back elbow.
Thanks to Debra's involvement, Jarrett hit a running guillotine.
Mongo then blocked a vertical suplex and gave Jarrett one of his own.
As Jarrett hooked a sleeper, the Worcester faithful chanted "Mon-go."
Their hero then escaped and hooked his own sleeper.
After Jarrett countered with a jawbreaker, Mongo no-sold shots to the top turnbuckle.
He then delivered a sidewalk slam and clotheslined Jarrett twice.
When Mongo attempted a tombstone, Jarrett countered with another jawbreaker.
Jarrett then attempted a figure-four leg lock, but Mongo kicked him away.
As he gave Jarrett a cross corner whip, Mongo caught him mid-floatover.
Debra then got up on the apron to grab her charge, but Mongo hit Snake Eyes on Jarrett.
After Debra slapped Mongo, Jarrett put a knee into Mongo's back.
He then pinned Mongo with his feet on the second rope. Nefarious!
Rating: **½
Summary: The Jarrett-Mongo soap opera continues as Debra cost her estranged husband the match.
TV Rating: 3.9
After the match, Mongo chased Debra backstage.
The Nitro Girls dance in jeans and green at the entrance.
We then revisit last week's episode when Hall ANNIHILATED referee Mark Curtis. According to Meltzer, the reason Curtis was put on the shelf was because he needed surgery for stomach cancer.
Prior to the next match, Hall performed another survey. Since Worcester is WWF territory, a heavy contingent of nWo fans permeated throughout the arena. Hall then cuts a promo on Zbyszko.
Match 6: "Lionheart" Chris Jericho versus Syxx (w/ Scott Hall)
Highlights:
Hall emerged through the entrance on crutches.
As Jericho leap-frogged him, he powerslammed Syxx.
Speaking of Syxx, he gave Jericho a cross corner whip, but Jericho floated over.
Syxx then hit a standing leg lariat followed by a leg drop.
When he unleashed a series of kicks in the corner, Syxx delivered a Bronco buster.
He then slammed Jericho, mounted the top turnbuckle, but missed a senton splash.
After Jericho gave him an Irish whip, he backdropped Syxx.
He then hit a spinning heel kick and followed with a springboard dropkick that sent Syxx to the floor.
Upon delivering a plancha, Jericho mounted the top turnbuckle.
Since Jericho was distracted by Hall, Syxx crotched him. OUCH!
Jericho then knocked Syxx down to the mat and gave him a cross body block for 2.
When he delivered a giant swing, Jericho clotheslined Syxx.
He then hit a Lionsault and attempted to hook a LionTamer.
Before Jericho could do so, Hall got up on the apron.
The distraction allowed Syxx to hook the Buzzkiller while Hall entered the ring to confront referee Scott Dickinson.
While Hall untucked Dickinson's shirt, he tapped Dickinson's spare tire to humiliate him.
Zbyszko then came to the ring and pulled Syxx off Jericho.
After Zbyszko stood face-to-face with both Hall and Syxx, Luger joined Zbyszko's side to even the playing field.
Rating: ***
Summary: Jericho accomplished a lot but succumbed to nWo influence in the end.
TV Rating: 4.4
"Nature Boy" Ric Flair calls in from Charlotte, NC and actually thanks Hennig and the nWo for the "wake-up call." When he heals, Flair will be "in (Hennig's) face." He then informs Hogan that "(Hogan) can't fill his shoes or wear his robe." Following that, he thanks Chris Benoit and Mongo yet sets them free to dismantle the Horsemen. Finally, he promises that the Horsemen will ride again soon.
After a commercial break, the very first Nitro Party tape airs care of a group of PhD and MD candidates at Brown University. Heenan jokes the Ivy league school is named after James Brown. HA!
Eric Bischoff comes to the ring, runs down Sting, and alludes to collusion between "Rowdy" Roddy Piper and Sting.
THE FOLLOWING ANNOUNCEMENT HAS BEEN PAID FOR BY THE NEW WORLD ORDER:
Buy the shirt! Send it to Rock Star Gary. Make it an XL.
THE PRECEDING ANNOUNCEMENT HAS BEEN PAID FOR BY THE NEW WORLD ORDER.
Match 7: The "Total Package" Lex Luger versus Wrath (w/ James Vandenberg)
Highlights:
According to Schiavone, Mongo will face Jarrett at the PPV. Methinks that doesn't happen, but let's allow the story to unfold by itself.
Luger clotheslined Wrath over the top rope to the floor.
When Vandenberg distracted Luger, Wrath delivered a big boot.
While a portion of the Worcester faithful chanted "Luger sucks," Wrath gave their nemesis a pair of cross corner whips to injure the back.
He then hit a belly-to-back suplex, mounted the top turnbuckle, and delivered a flying clothesline for 2.
As Wrath distracted referee Scott Dickinson, Vandenberg gave Luger the business. How dastardly!
Wrath then gave Luger another cross corner whip but ate boot on his follow-through.
After Wrath attempted a vertical suplex, Luger blocked it and hit one of his own.
Luger then clotheslined Wrath twice and powerslammed him.
When Vandenberg got up on the apron, Luger nailed him.
He then hooked the Torture Rack, and Wrath submitted.
Rating: *½
Summary: Showcase match for Luger.
TV Rating: 3.8
At the entrance, the Nitro Girls dance in shiny outfits.
Match 8 for the WCW US title: Curt Hennig (champion) versus Giant
Highlights:
Bischoff joined the broadcast table for this match.
Unfortunately, Elizabeth didn't join Hennig this week.
Giant gave Hennig a cross corner whip causing Hennig to bounce out of the corner.
After Giant sat on Hennig's face in the corner, Hennig immediately sought refuge outside the ring.
With Hennig on the apron, Giant suplexed him back into the ring.
He then attempted a clothesline, but Hennig evaded him. In the process, Giant fell over the top rope to the floor.
As Hennig joined him, he made Giant taste the steel railing. It must have tasted like the Code Blue burger at Peppercorn's.
He then made Giant HIT THE POLE.
Back in the ring, Hennig successfully hooked Giant in the Hennigplex. Holy feats of strength, Batman! Regrettably for Hennig, it only got 2.
Giant then nipped up and chokeslammed Hennig.
Do we have a new champion?
No, the nWo hit the ring to save Hennig's bacon.
Giant won by DQ.
Rating: **
Summary: One of those stars is purely for that Hennigplex.
After the match, Giants fights off the nWo until Norton CROWNS him with the US title belt. Suddenly, Sting comes to the ring and clears the nWo out.
TV Rating: 3.7
Conclusion: Another exciting ending puts the cherry on top of a worthwhile episode. Check out that Mysterio-El Caliente match if you've never seen it. What's on RAW is WAR?
Final TV Rating: 4.0
Stay tuned for RAW Is WAR 9-29-97!
Comments? Suggestions? Send them to me at rsg@rockstargary.com and follow me on Twitter (@rockstargary202).
Custom Search