WELCOME TO ROCK STAR GARY REFLECTIONS!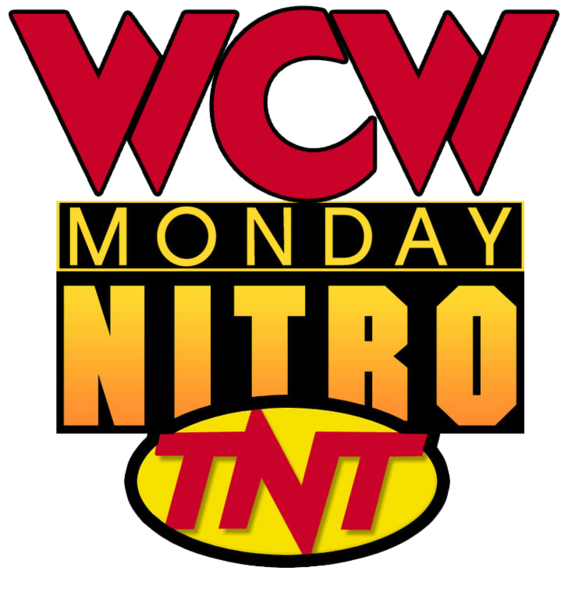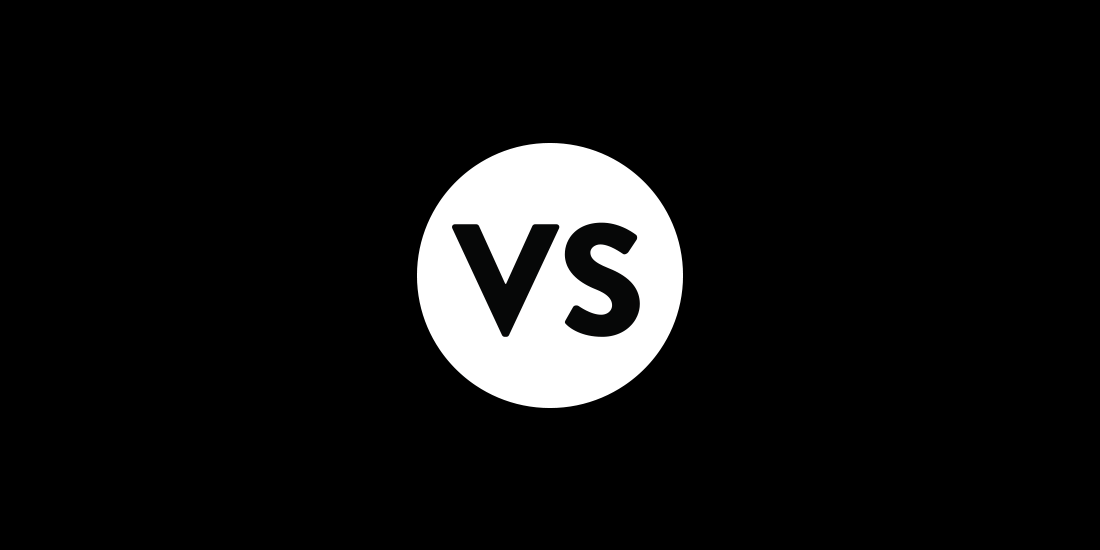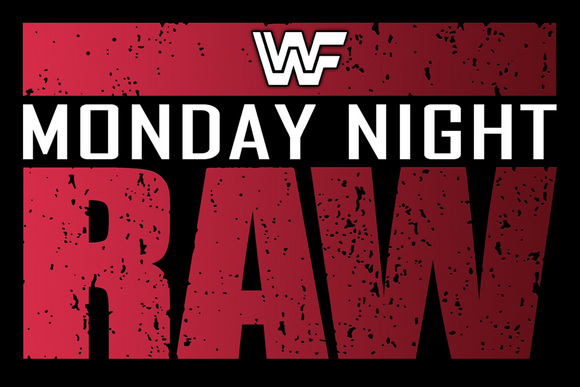 WCW Monday Nitro
Taped from Jacksonville, FL
Airdate: November 13, 1995 (taped 11/6)
Attendance: 9,500 (3,500 paid)
Hosted by Eric Bischoff, Bobby "The Brain" Heenan, and Steve "Mongo" McMichael
Taped? But Nitro was supposed to be LIVE, right? Well, do you recall the Japanese contingent watching Nitro at ringside last week? WCW and New Japan Pro Wrestling (NJPW) had a working agreement where they exchanged talent. As part of the "talent exchange" the Japanese contingent wrestled on the taped shows along with Nitro and the WCW contingent travelled to Japan. In fact, Sting lost the US title to Kensuke Sasaki in Tokyo on 11/13. Therefore, with the talent performing live in Tokyo they couldn't be available for a live Nitro hence the taped show from the previous week. I wonder how it reflected in the ratings.
Opening montage.
Oh my dear God. In a pre-recorded vignette Hulk Hogan, wearing a hooded robe and black mask, has found the Dark Side along with Savage. He questions Sting's loyalty. I question his sanity. THIS WAS PATHETIC! I understand that Hogan wanted to test the waters of a heel character, but this was cartoonish and awful.
Match 1: "Macho Man" Randy Savage versus Meng (w/ the Taskmaster)
Highlights:
Instead of having Sarasota, FL as his hometown Savage hailed from the "dark side of Venice Beach, CA" according to ring announcer David Penzer. Give me a break!
Savage attacked from behind dressed in black instead of coming to the ring from the entrance.
Back elbow by Savage.
Outside the ring he rammed Meng's head into Jackie Crockett's camera stand. I hope Jackie received danger pay.
Savage then rammed Meng into the opposite ring post.
Next he made him eat the steel railing. It must have tasted like the fried jumbo Mayport shrimp at Marker 32.
Make that twice. Waiter, get him a side of the grilled octopus and corona bean salad too please.
The Taskmaster mounted the top turnbuckle but got caught.
After nailing the Taskmaster and sending him reeling to the floor Savage mounted the top turnbuckle, leaped, but received a shot to the mid-section.
As Jimmy Hart made his way to the ring Meng delivered a savate kick.
Meng then made Savage taste the steel railing. Waiter, please give him the Vietnamese-inspired fried calamari.
He then rammed Savage into the ring post.
After mounting the top turnbuckle Meng missed the diving head butt.
Savage rammed him into Hart who had just jumped on the apron.
He then mounted the top turnbuckle, hit the big elbow, and got the pin.
Rating: *
Summary: Back and forth brawling by these two made this match somewhat watchable. Savage continued his winning streak.
After the match Shark runs in and clobbers Savage from behind. As Shark holds him the Taskmaster gives Savage a knee lift. Suddenly Lex Luger runs in, yanks on Savage's left arm, and then rams it into the ring post. If you recall Savage has a legitimate triceps tear so that had to hurt.
Outside the ring Luger makes Savage taste the steel railing yet again. I guess Savage had room for the blackberry cardamom cheesecake with oatmeal crust. Wow! Marker 32 is busy tonight. Luger rams Savage's arm into the ring post two more times just to be spiteful.
World War III on November 26 only on PPV!
Match 2: Kensuke Sasaki versus Chris Benoit
Highlights:
Nobody told Benoit to wear different tights for each match. Yikes!
Clothesline by Sasaki.
Snap suplex.
Powerslam.
Clothesline #2.
Bulldog.
Elbow drop.
Benoit escaped a tilt-a-whirl slam attempt then used momentum to land atop Sasaki during another slam attempt.
Benoit then escaped a press slam.
After a couple of standing switches he hit a German suplex for 2.
Make that 2.
He then hooked the dragon suplex and got the pin.
Rating: ***
Summary: Let me get this straight. Sasaki came to America to wrestle on Nitro and lost then he went home to Japan to be awarded the US title as a token of appreciation? Since this match was so short, I'd love to see them go longer on a PPV perhaps.
After the match Eric notes that Benoit was the fourth Horseman. How did that happen? Check it out (aired 11/11)!
On WCW Saturday Night the aforementioned fourth Horseman will face Eddie Guerrero (aired 11/18, taped 10/25). Also Sting will wrestle Bunkhouse Buck. Lastly, Dean Malenko will be in action.
Match 3 for the World TV title: Johnny B. Badd (champion) versus Eddie Guerrero
Highlights:
Tilt-a-whirl backbreaker by Badd.
Head scissors by Guerrero.
Slingshot leg drop by Badd.
Head scissors #2 by Guerrero.
Superplex by Guerrero countered into a gourdbuster.
Badd then attempted a sunset flip, but Guerrero rolled out of it.
Badd sidestepped Guerrero sending him over the top rope to the floor.
Somersault plancha by Badd.
Springboard splash by Badd missed.
La magistral cradle by Guerrero got 2.
Out of nowhere they began to brawl.
Cooler heads prevailed, and Guerrero countered a side headlock with a belly-to-back suplex.
Slingshot somersault senton by Guerrero.
Two minutes remained.
Tombstone by Badd only got 2.
Tornado DDT by Guerrero.
One minute remained.
Both men went for a high cross body off the ropes and a mid-air collision occurred.
Bell rang as they brawled at the end.
Rating: ****1/2
Summary: Guerrero must have eaten his Wheaties as he put together another great match at this taping.
After the match both men embrace in a great act of sportsmanship.
Eric notifies us that Hogan wants to face Sting next week on Nitro.
Back in the ring "Mean" Gene Okerlund interviews the Giant along with the Taskmaster and Jimmy Hart. Interestingly the Giant was NOT wearing the World title belt. As a quick reminder this episode was taped PRIOR to the live episode. As Giant claims he'll win the battle royal and be champion "forever" the Taskmaster pantomimes a dying Hulk Hogan by twitching on the canvas.
Match 4: Sting versus Dean Malenko
Highlights:
Slam off the ropes by Sting.
Dropkick to the knee by Malenko.
During the commercial break Malenko missed a blind charge. Sting took advantage and attempted to hook the Scorpion death lock, but Malenko made it to the ropes.
Dropkick #2 to the knee by Malenko.
German suplex with a bridge by Malenko.
He then missed a dropkick.
Stinger splash missed.
Missile dropkick by Malenko.
Texas cloverleaf countered into an inside cradle for the pin by Sting.
Rating: ****
Summary: While Malenko brought the wrestling Sting brought the excitement. The end result was a great match.
In the ring Gene interviews Sting. Gene questions why Sting left the ring with Luger last week. Sting answers Hogan's challenge calling himself the "big dog."
Conclusion: If I had purchased a ticket to this Nitro taping I would have gotten more than my money's worth as WCW brought the goods with three good-to-great matches. Other than the opening match I would have had a hard time wanting to change the channel from this show. Let's see how this show fared against RAW.
TV Rating: 2.00
WWF Monday Night RAW
Taped from Brandon, Manitoba, Canada
Airdate: November 13, 1995 (taped 10/23 before a truly bored audience)
Attendance: 2,000
Hosted by Vince McMahon and Jerry "The King" Lawler
Over the weekend interim WWF President Gorilla Monsoon removed the title implications of the main event due to the speculated lack of impartiality of the 1-2-3 Kid. Bait and switch yet again, ladies and gentlemen.
Opening montage.
Last week on RAW Helmsley slopped Godwinn.
Match 1: Henry Godwinn versus Hunter Hearst Helmsley
Highlights:
Baseball slide by Helmsley.
He then rammed Godwinn into the steel steps.
Formal bow.
Unbelievably Godwinn slopped himself.
Helmsley wanted nothing to do with him.
He then slipped on the slop twice.
Rating: NONE
Summary: More to this story will be told at the Survivor Series.
Dok Hendrix discusses Survivor Series live on PPV this Sunday:
For the WWF title: Diesel versus Bret (no-DQ, no countout)
Wild card tag match: Michaels (face), Sid (heel), Johnson (face), Bulldog (heel) versus Douglas (heel), Yokozuna (heel), Owen (heel), and Ramon (face)
And much more!
On Superstars "The Million Dollar Man" Ted DiBiase warned Cornette: "Don't cross us!"
Once again we see the SLAM HEARD 'ROUND THE WORLD in slow-mo.
Promo for Shawn Michaels.
Match 2: Ahmed Johnson versus Jake Steele
Highlights:
Clothesline in the corner by Steele no-sold by Johnson.
Short-arm clothesline by Johnson.
Michaels cut a promo during the match to appreciate having Johnson on his team at Survivor Series.
Meanwhile a vicious back elbow by Johnson.
Vince noted that Michaels will face Owen next week on RAW.
Spinebuster!
Tiger bomb otherwise known as the Pearl River Plunge got the pin for Johnson.
Rating: DUD
Summary: Excellent showcase of power maneuvers by Johnson. He appears to be a force to be reckoned with in the WWF.
After the match Vince interviews Johnson at ringside.
Barry Didinsky shills the 1996 WWF calendar for $21! You also get Big Daddy Cool gloves and sunglasses as part of your purchase. What a bargain!
We see the pull-apart brawl at the end of the wretched IYH 4 show along with a short promo for the title match at the PPV.
The "face-to-face" confrontation is shown split-screen so it's obviously not face-to-face. Bret reflects on his loss at last year's Survivor Series as well as Royal Rumble 1995. Diesel throws his WrestleMania match against Shawn Michaels in Bret's face after Bret touts his matches against Diesel as being Diesel's most difficult. Unfortunately this was BORING. What's on Nitro?
Milton Bradley's Karate Fighters features Vince McMahon versus Jerry Lawler. "The King" cheats to win!
Prior to the match the Undertaker cuts a short promo on King Mabel. Again his face isn't shown.
Match 3: King Mabel (w/ Sir Mo) versus Roy Raymond
Highlights:
Clothesline by Mabel.
Vertical suplex.
Dropkick by Raymond to ZERO effect.
"Flying" clothesline by Mabel.
Somersault snap mare.
Avalanche.
Belly-to-belly suplex.
1-2-3.
Rating: DUD
Summary: Decisive squash for Mabel.
The Bill Clinton impersonator implores YOU to watch Survivor Series this Sunday on PPV!
Over the weekend on Superstars the Smoking Gunns defended the WWF tag team titles against Ramon and the Kid again. Due to saving the Kid on three separate occasions their team was disqualified much to the Kid's chagrin.
Match 4 for the Intercontinental title: Razor Ramon (champion) versus Sycho Sid (w/ "The Million Dollar Man" Ted DiBiase)
Highlights:
The 1-2-3 Kid was the special referee.
Ramon made the 4-life hand gesture when referring to his title. Foreshadowing of the nWo?
A right hand by Ramon sent Sid over the top rope to the floor.
Big boot by Sid.
Chokeslam.
While Sid occupied the Kid's attention DiBiase popped Ramon with a right hand.
Knee lift by Ramon.
Razor's Edge attempt until Sid backdropped him over the top rope to the floor.
Outside the ring DiBiase kicks Ramon.
While Ramon was still outside the ring Dean Douglas attacked Ramon behind the Kid's back.
Belly-to-back suplex by Sid.
Leg drop.
To counter a reverse chin lock Ramon gave Sid an electric chair.
Ramon mounted the second turnbuckle and hit a bulldog.
Razor's Edge, but the Kid pulled Sid down.
Powerbomb by Sid.
1-2-3 fast count by the Kid.
Rating: *1/2
Summary: Match was all storyline and no substance. And the storyline wasn't that effective.
After the match DiBiase stuffed a $5 Canadian bill in Ramon's mouth. Apparently the Kid has joined the Million Dollar Corporation albeit not very demonstratively.
WWF Tour de Force:
Next Monday (11/20)—Richmond, VA
Tuesday (11/21)—Salisbury, MD
Friday (11/24)—Philadelphia, PA
Saturday (11/25)—New York, NY
Sunday (11/26)—Scranton, PA
On the replay the Kid took the $5 Canadian bill from Ramon's mouth. That doesn't seem like much of a payoff.
Back in the locker room Jim Ross interviews Dean Douglas, Yokozuna, and Owen. All of a sudden Ramon chases after Douglas as RAW goes off the air.
Conclusion: While this was the go-home show for Survivor Series it was also a one-match show. Even that couldn't save this dog. Pass on this show.
TV Rating: 2.60
Who won? In spite of the great matches on Nitro the show was taped so the wrestling crowd migrated to RAW this week by a wide margin. I cannot believe more people watched the drivel spewed on RAW than the better product on Nitro. I guess this might teach Bischoff a lesson not to tape Nitro and to keep it live. We shall see.
Next week's main events (Hogan/Sting and Michaels/Owen) are blockbusters, so I definitely look forward to them, but…
Stay tuned for a special treat from Rock Star Gary!
Comments? Suggestions? Send them to me at rsg@rockstargary.com and follow me on Twitter (@rockstargary202).
Custom Search