WELCOME TO ROCK STAR GARY REFLECTIONS!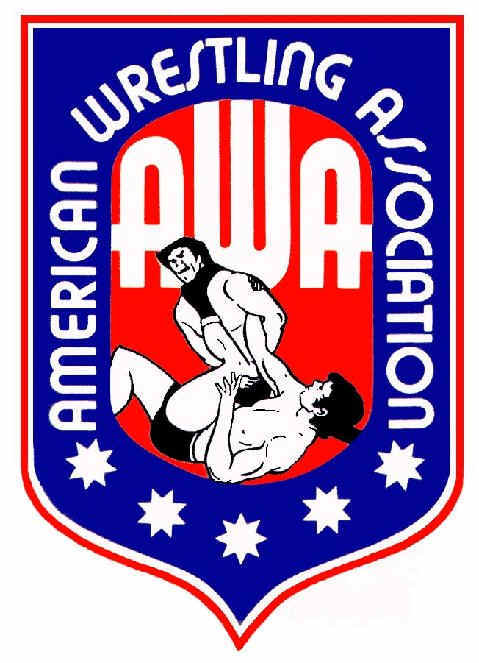 How Shawn Michaels and Marty Jannetty got launched into the wrestling stratosphere
If you've never seen this match before, you're in for a treat.
Match 1 for the AWA World tag team titles: "Playboy" Buddy Rose & "Pretty Boy" Doug Somers (champions w/ Sherri Martel) versus the Midnight Rockers
Highlights:
This match took place on September 2, 1986 in Las Vegas, NV.
When Rose gave him a cross corner whip, Michaels hooked a sunset flip out of the corner for 2.
He then leapfrogged Rose, hooked a victory roll, and got another 2.
As Michaels scored with a superkick, he couldn't get 3.
Rose then distracted referee Gary DeRusha, and Somers made Michaels HIT THE POLE. SNEAKY!
After Somers tossed him back into the ring, Michaels was

BUSTED OPEN

!
Somers tagged in, and the heels took turns opening the cut further to the dismay of the squealing women in the Showboat Sports Pavilion.
While Somers distracted DeRusha, Rose took liberties with the 20-year-old Michaels.
Somers then backdropped Michaels and followed with an elbow drop for 2.
When Michaels nailed Somers, he almost made it to his corner but failed.
Rose tagged in and distracted both DeRusha and Jannetty, yet Somers sent Michaels reeling on the concrete floor.
As Michaels barely beat the ten-count back into the ring, Somers tagged in.
Michaels rallied and brawled with him until he knocked Somers senseless.
MOLTEN hot tag Jannetty.
After Jannetty gave Somers a cross corner whip, he followed with a back drop.
Rose came in, but Jannetty flattened him immediately.
While Jannetty gave Somers another cross corner whip, Somers HIT THE POLE.
Jannetty then made Somers HIT THE POLE again and nailed Rose.
Meanwhile, Somers was

BUSTED OPEN

!
When Martel interfered, Jannetty turned his attention to her.
Rose then used the distraction to nail Jannetty from behind.
As Rose tagged in, Somers removed the turnbuckle pad, and Rose rammed Jannetty face-first into it. How dastardly!
Somers tagged in and pounded the also

BUSTED OPEN

Jannetty.
After Somers dropkicked Jannetty, he got 2.
Rose tagged in and nailed Jannetty who fell back into his corner.
While Michaels tagged in, he hammered Rose in the corner.
All four wrestlers were in the ring, and DeRusha went down.
When a mid-ring collision occurred, Jannetty got knocked down to the concrete floor.
Rose then set up a banquet chair and dropped Jannetty gut-first onto it. OUCH!
As referee Bob Warren replaced DeRusha, Rose knocked him down to the mat.
DeRusha called for the bell to throw the match out at 16:08.
Rating: ***
Summary: This wasn't a wrestling match. Instead, it was a WILD bloody brawl that made the Midnight Rockers not only as the champs' biggest rivals but also the heartthrobs of the promotion.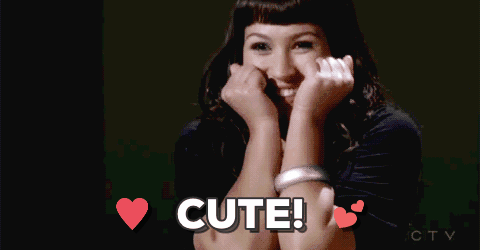 After the match, the champs double-team the bloody Michaels, and Somers flattens DeRusha while ejecting Warren from the ring. The babyface locker room empties to separate the teams. As Michaels locates Jannetty on the floor, he jumps atop him to protect him.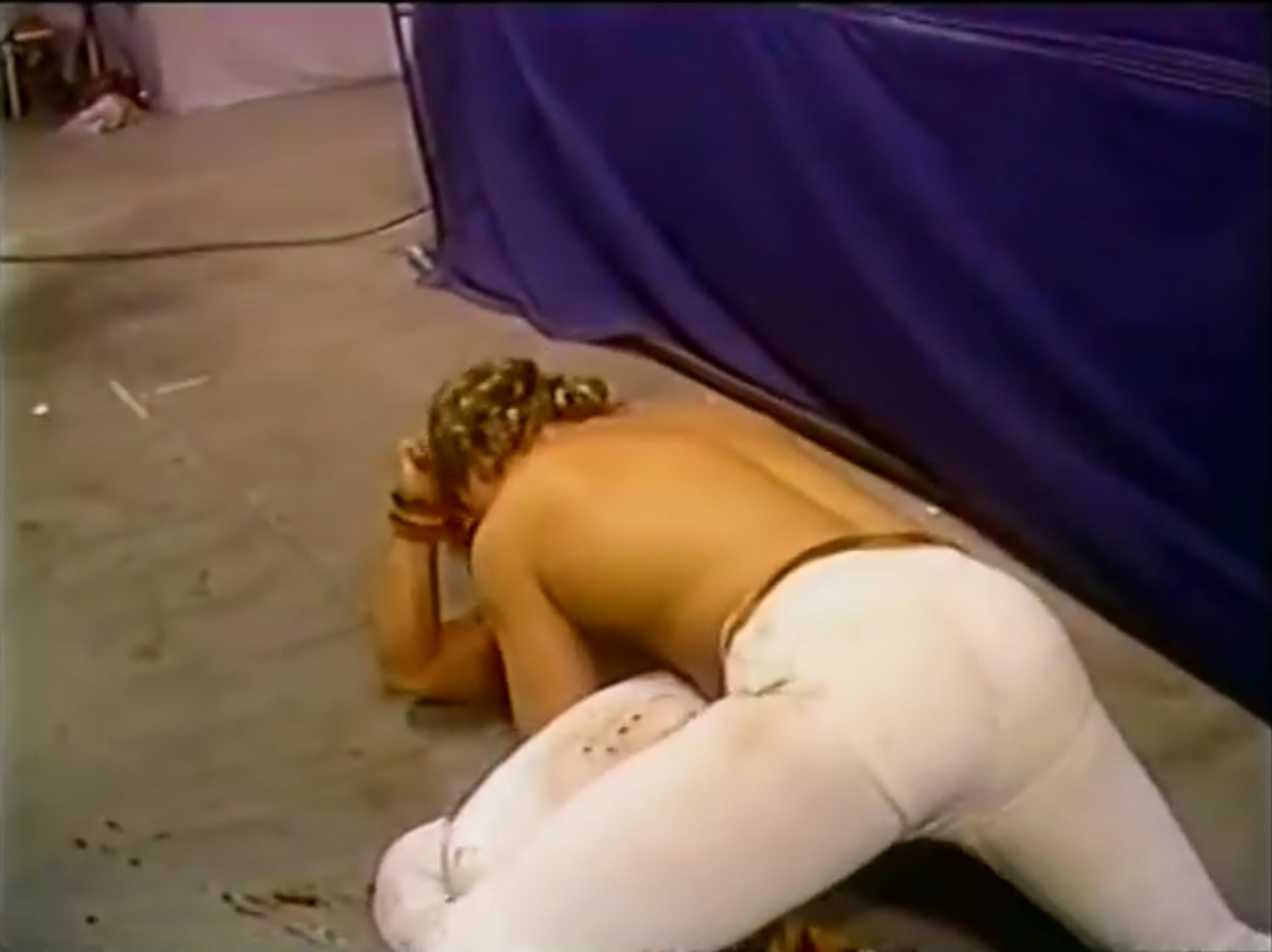 Michaels then sees Rose and jumps over the ringside steps to brawl with him. Greg Gagne separates them while Michaels' blood lands on the camera lens. Martel helps a bloodied Somers back to the heel dressing room while the babyfaces try to get the exhausted Michaels to his feet.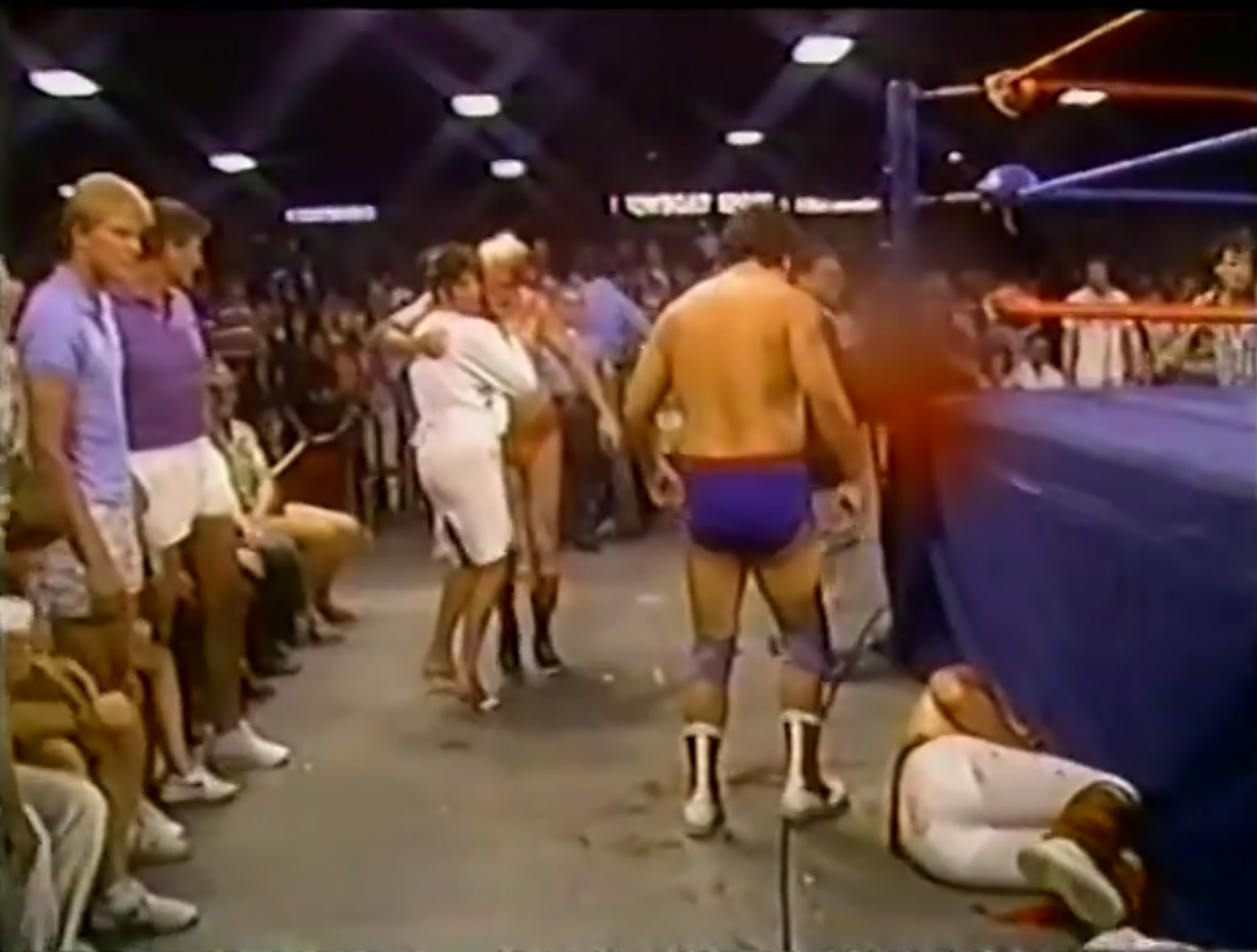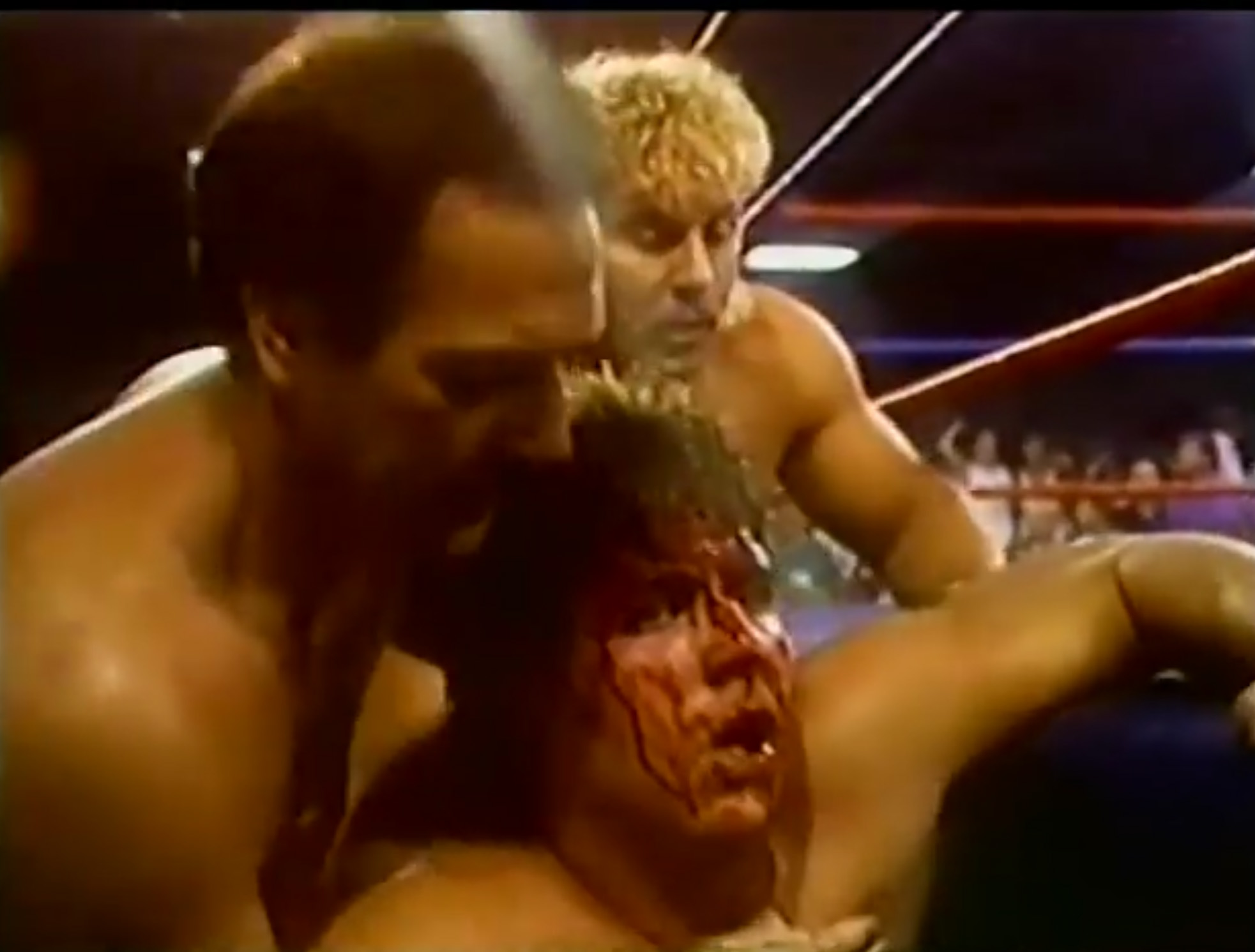 Ring announcer Larry Nelson interviews Gagne who claims that Rose broke Jannetty's ribs with the banquet chair. He also claims that he's never seen anything like this match before.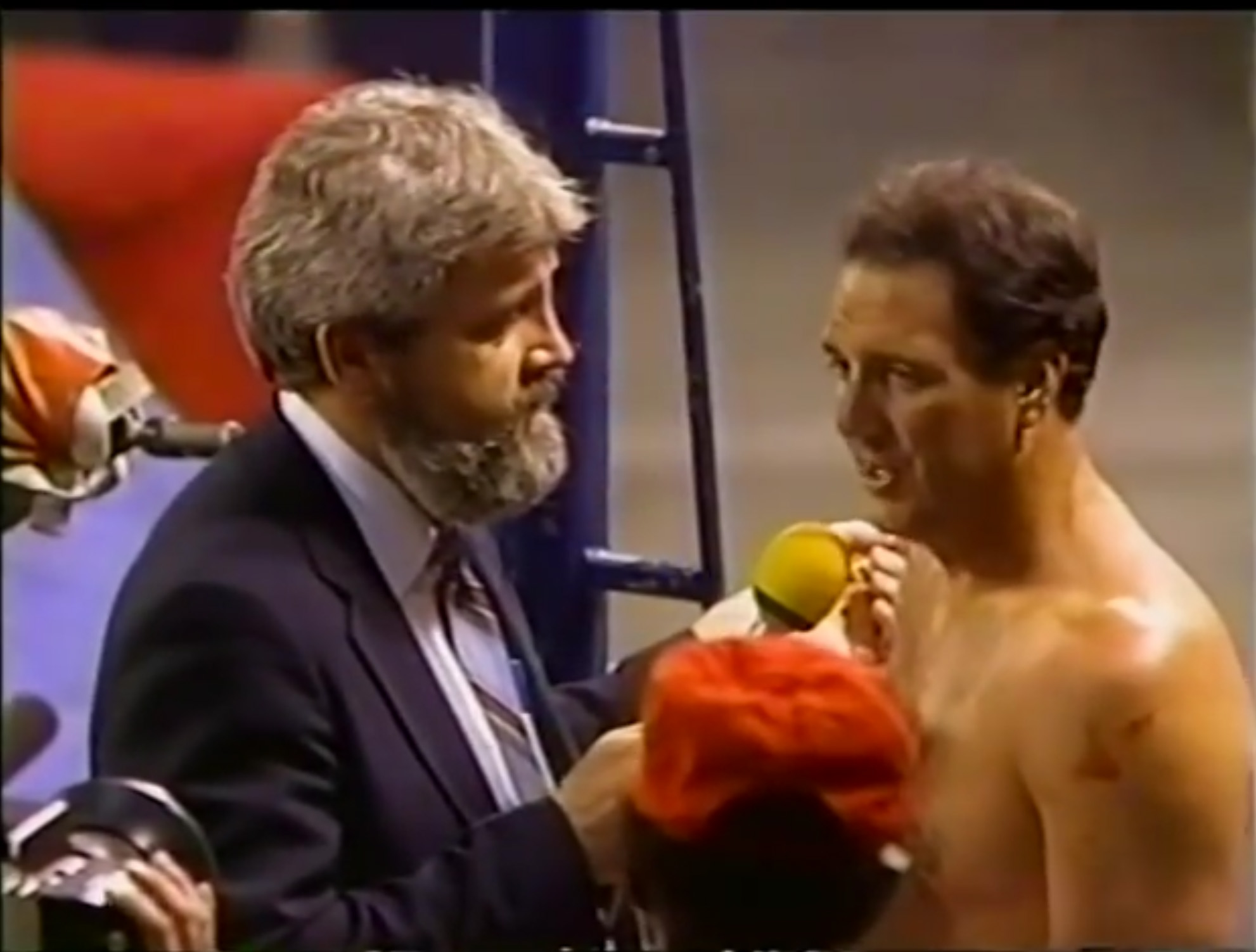 Conclusion: If you ever needed to hook either a young man or woman on pro wrestling back in the 80s, this match would do it. There was excitement from bell to bell, a great story told, and a yearning for more matches in the future.
Rose may no longer be with us, but I certainly hope that Jannetty and especially Michaels went out of their way to thank him for making them superstars.
If you would like for me to showcase more matches from the AWA, please drop me a line.
Comments? Suggestions? Send them to me at rsg@rockstargary.com and follow me on Twitter (@rockstargary202).
Custom Search