WELCOME TO ROCK STAR GARY REFLECTIONS!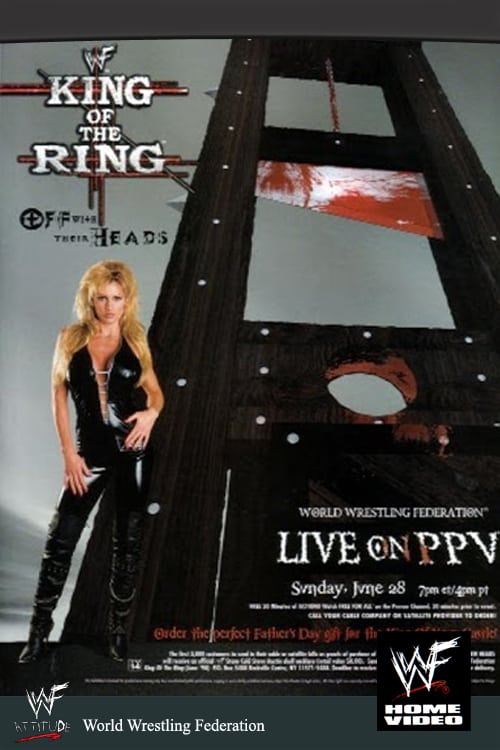 WWF King of the Ring '98
Live from Pittsburgh, PA
Airdate: June 28, 1998
Attendance: 17,087 (15,505 paid, sold out)
Hosted by Jim Ross & Jerry "The King" Lawler
Will Austin retain the WWF title, or can Kane become champion? Who will win Hell in a Cell? Who becomes the King of the Ring? Can the NAO retain the tag titles? Does something rather memorable happen during this show?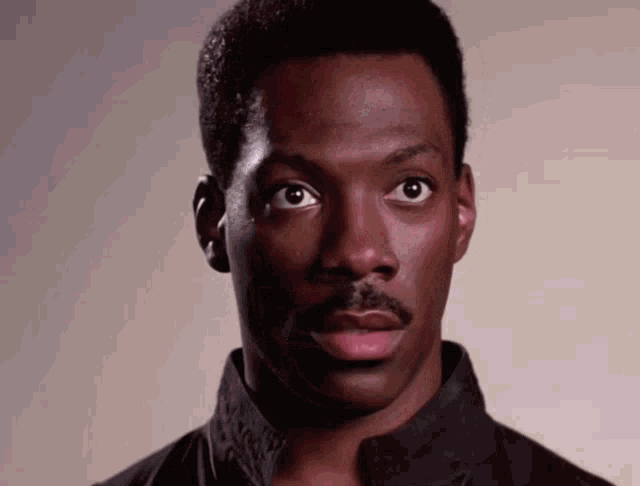 Match 1 (six-man): The Headbangers & Taka Michinoku versus Kaientai (w/ Mr. Yamaguchi)
Highlights:
According to JR, this was the first of two BONUS matches added to the card tonight.
Michinoku removed his gi revealing Headbanger attire. Hopefully his music interests received an infusion as well.
When Teioh dropkicked him, Thrasher reversed an Irish whip and fed him a tilt-a-whirl sidewalk slam.
He followed with a powerslam for 2.
As Mosh tagged in, he mounted the second turnbuckle and launched a missile dropkick.
Funaki tagged in, leapfrogged Thrasher, but fell victim to a powerbomb.
After he whipped Funaki into the corner, Mosh dealt him a backwards avalanche.
Mosh delivered a running guillotine, and Michinoku tagged in to add one of his own.
While he gave Funaki a cross corner whip, Michinoku followed with a spin kick.
He mounted the top turnbuckle and hit his own missile dropkick.
With Funaki on the floor, Michinoku leaped to the top turnbuckle and exploded with a tope.
Togo tagged in, and Kaientai double-chopped and double-elbow-dropped Michinoku.
Monkey-flipping Togo, Michinoku got backdropped over the top rope to the floor.
Togo caught Michinoku with a flying headscissors and tossed him back into the ring.
Tagging in, Teioh demolished Michinoku with a big boot.
Funaki guillotined him with the top rope, but Michinoku reversed an Irish whip.
Drilling Michinoku with a DDT, Teioh tagged in Funaki who creamed Michinoku with a high knee.
Togo tagged in, and Kaientai double-bulldogged Michinoku.
Leaping to the second turnbuckle, Togo unleashed a flying head butt.
Teioh tagged in, but heel miscommunication ruined another Kaientai double-team.
Uncorking a spinning heel kick to Funaki, Michinoku crawled to his corner to tag in both Headbangers.
Thrasher remained in the match, but Funaki slammed him.
Mounting the top turnbuckle, he missed the big elbow.
Michinoku tagged in, and the Headbangers vaulted Michinoku into an elevated splash.
Scoring with a Michinoku Driver, Michinoku pinned Funaki at 6:44.
Rating: **
Summary: As expected, lots of high-flying from Michinoku and Kaientai, yet the Headbangers remained window dressing for the most part.
Sable heads to the ring and introduces Mr. McMahon who is accompanied by Gerald Brisco and Pat Patterson. While the Pittsburgh faithful chants "Au-stin," Patterson violates Sable with an uninvited spank. Sable immediately and appropriately responds with a SLAP.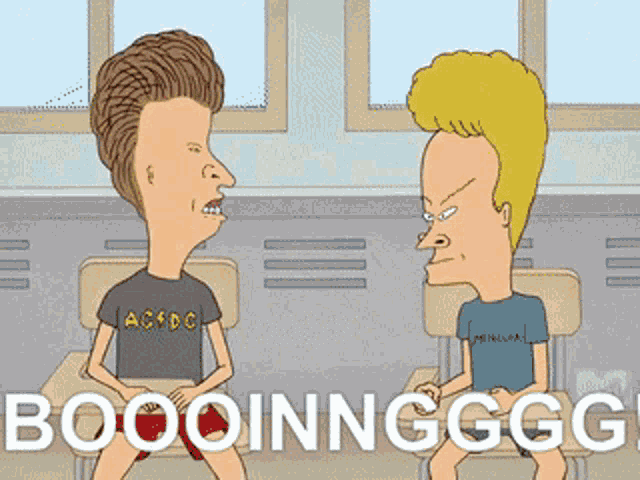 As McMahon polls the Pittsburgh faithful about the main event, he runs them down with a theme of disappointment. He kills even more time attempting to insult the crowd by promoting a new champion after tonight.
Match 2 (KOTR semifinal): "Double J" Jeff Jarrett (w/ Tennessee Lee) versus Ken Shamrock
Highlights:
Shamrock unloaded a back elbow and followed with a knee lift.
As Jarrett reversed a cross corner whip, Shamrock exploded from the corner with a clothesline.
He suplexed Jarrett and got 2.
When Jarrett rebounded with a swinging neckbreaker, he clotheslined Shamrock.
He dropkicked Shamrock who reversed an Irish whip and fed Jarrett a kick to the sternum.
After he clotheslined Jarrett over the top rope to the floor, Shamrock joined and rammed him face-first into the apron.
He guillotined Jarrett with the steel railing and rammed him shoulder-first into the steps.
Back in the ring, Jarrett reversed an Irish whip, and Lee tried to trip Shamrock. SNEAKY!
The distraction led to Jarrett's chop block which preceded Jarrett and Lee's focus on Shamrock's left leg.
While referee Tim White physically removed Jarrett from bending both the rules and Shamrock's leg around the second rope, Lee rammed Shamrock's left leg into the ring post. How dastardly!
Jarrett gave Shamrock a cross corner whip but ate a back elbow.
Dealing Jarrett a spinning heel kick, Shamrock hit a flying back elbow.
He demolished Jarrett with another spinning heel kick and powerslam for 2.
Reversing another Irish whip, Jarrett got caught with a huracanrana.
Shamrock applied an ankle lock, and Jarrett submitted immediately.
As a result, Shamrock advanced to the finals at 5:30.
Rating: ***
Summary: Short but effective as Jarrett laid out the match, and Shamrock's high-impact style glued it together.
After the match, Lee jumps into the ring to attack him, but Shamrock catches him and hooks a belly-to-belly suplex.
At ringside, Michael Cole interviews Shamrock who vows not to be "second best."
Prior to the next match, we revisit RAW from three weeks ago when Severn tore D'Lo Brown's pectoral muscles with a submission hold.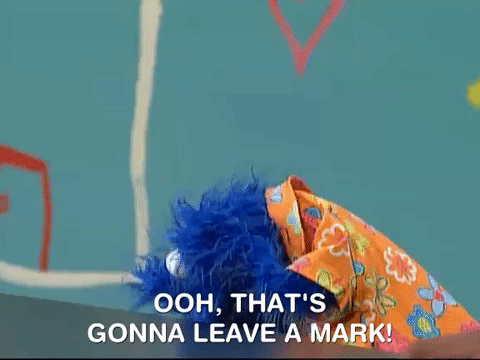 Match 3 (KOTR semifinal): Dan "The Beast" Severn versus the Rock (w/ the Nation of Domination)
Highlights:
Referee Mike Chioda unceremoniously ejected the NoD prior to the bell.
When Rock gave Severn a cross corner whip, he came up empty on his follow-through.
He clotheslined Severn and followed with a vertical suplex for 2.
As a mid-ring collision occurred, Godfather returned to ringside to distract Chioda.
Arriving through the Pittsburgh faithful, D'Lo Brown, wearing a chest protector, mounted the top turnbuckle and delivered a frog splash.
1-2-3.
Rock advanced to the finals at 4:26.
Rating: *
Summary: More storyline than match as Brown's interference cost Severn dearly.
At ringside, Cole interviews Rock who cuts a promo on Shamrock.
Video featuring Al Snow & Head airs.
Backstage, Al yells at Head, but Lawler relays the stipulations of win and receive a meeting with Mr. McMahon or lose and leave the WWF.
Match 4: Al Snow & Head versus Too Much
Highlights:
The special guest referee for this match was Lawler. Needless to say, but the deck's quite stacked against Snow & Head.
As Taylor missed a haymaker, Snow fed him an atomic drop.
Snow dealt Taylor a pair of clotheslines, but Christopher tagged in.
When Lawler prevented Snow from belting his son, Christopher nailed Snow.
Christopher mounted the top turnbuckle, but Snow caught and slammed him down to the mat.
After Snow mounted the top turnbuckle, Taylor crotched him. SNEAKY!
Christopher joined him, but Snow hooked a sunset flip powerbomb.
S-L-O-W-L-Y, Lawler counted to 2.
Snow clotheslined Christopher over the top rope to the floor, and Taylor charged but got backdropped next to Christopher.
While Snow joined him on the floor, he slammed Christopher.
Snow walked down the aisle, got a running start, and clotheslined Christopher. C'mon, I realize pro wrestling necessitates some suspension of disbelief, but Christopher saw that coming.
Regardless, Taylor attempted a springboard move, but Snow was too far away for it to connect.
Back in the ring, Christopher mounted the top turnbuckle and unleashed a missile dropkick. Seems to be quite popular tonight.
Snow tried to tag out, but Christopher bit his hand. OUCH!
Upon Taylor's tagging in, Too Much delivered a double coccyx-buster followed by a seated dropkick for an expedient two-count from Lawler.
Taylor connected with a pumphandle fallaway slam, but Snow rebounded with a wheelbarrow slam.
Tagging in, Christopher demolished Snow with a bulldog.
Taylor tagged in, but Snow doubled his pleasure with a double DDT to Too Much.
Hot tag Head.
Snow creamed Too Much with Head and decimated Christopher with a Snow Plow.
Although Snow made a cover, Lawler refused to count.
Lawler exited the ring momentarily, so Snow used Head as a battering ram to Taylor. Let's just say it went down I-279 SOUTH.
Nevertheless, Lawler returned to the ring and tossed something to Christopher.
Snow wiped out Taylor with a Snow Plow, but Christopher pinned Head at 8:27.
Rating: *
Summary: Memphis-style booking with a truly smartass finish. Why, you ask?
Christopher tosses Head back to Snow, and the object in question was a bottle of Head & Shoulders. Get it? I have a penchant for corny jokes, but this was…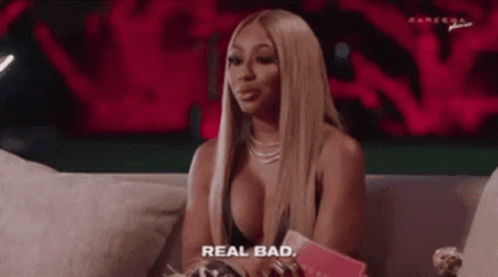 We revisit RAW when Owen interfered in X-Pac's match leading to a loss against HHH. During last week's episode, X-Pac got revenge by WALLOPING Owen in the back of the head with a chair. Subsequently, Owen was BUSTED OPEN hardway.
Match 5: Owen Hart (w/o the Nation of Domination) versus X-Pac (w/ Chyna)
Highlights:
To begin the match, X-Pac dove through the ropes and dropkicked Owen. Nifty!
He gave Owen a cross corner whip followed by a series of kicks.
When he gave Owen another cross corner whip, X-Pac came up empty on his follow-through.
Owen gave X-Pac two HARD cross corner whips that normally would have caused whiplash.
As he fed X-Pac a backbreaker, Owen dealt him a spinning heel kick for 2.
X-Pac reversed a cross corner whip that resulted in a sternum-first bump by Owen.
After Owen hooked a fisherman's suplex, he got another 2.
He delivered a gutwrench suplex but couldn't get 3.
While the Pittsburgh faithful chanted "Owen sucks," their nemesis secured an inside cradle for yet another 2.
X-Pac reversed an Irish whip, backdropped Owen, and clotheslined him over the top rope to the floor.
Leaping from the steps, X-Pac nailed Owen from behind.
Owen reversed an Irish whip and sent X-Pac flying into the timekeeper's table among other things.
Front-suplexing X-Pac atop the Spanish broadcast table, Owen clobbered him with an elbow smash.
Back in the ring, Owen mounted the top turnbuckle and uncorked a missile dropkick.
He wrapped X-Pac in a somersault cradle and got 2.
Applying a sleeper, Owen got reversed into a sleeper by X-Pac.
X-Pac countered a back drop attempt with an X-Factor but chose to continue rather than CAPITALIZE.
With Owen prone in the corner, X-Pac entertained the masses with a bronco buster.
He slammed Owen, mounted the top turnbuckle, but got caught.
Atop the top turnbuckle, Owen attempted a superplex, but X-Pac blocked it. That did NOT look crisp.
Mark Henry approached ringside and splashed X-Pac on the floor. Sinister!
Getting in Henry's face, Chyna gave him a piece of her mind until Vader knocked Henry silly with a running body block. Hmmm…this encounter didn't make tonight's card.
Vader brawled with Henry outside the ring, but Owen trapped X-Pac with a Sharpshooter inside of it.
Unfortunately for Owen, referee Jack Doan was outside tending to Vader and Henry, so Chyna PLANTED Owen with a DDT.
1-2-3.
X-Pac won at 8:32.
Rating: ****
Summary: Bell-to-bell action with a quirky finish to put X-Pac over. Poor Owen gets shunted down the DX pecking order from Michaels to HHH to X-Pac beating none of them.
Paul Bearer strolls to the ring and cuts a promo on Undertaker. We revisit last week's RAW when Undertaker invaded Bearer's "home" and destroyed Bearer. Describing Kane's miserable upbringing, Bearer gloats about Kane's apparent victory in tonight's main event.
Removed from the PPV telecast is the promo for Fully Loaded '98 LIVE on PPV on July 26. Order NOW! I understand it's quite stacked.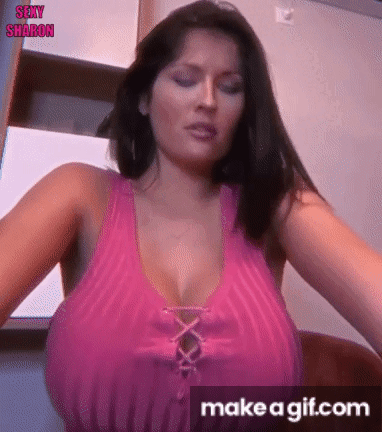 You know I had to throw that in there again, didn'tcha?
Match 6 for the WWF tag team titles: Road Dog & "Bad Ass" Billy Gunn (champions w/ Chyna) versus NWA World tag team champions the Midnight Express (w/ Jim Cornette)
Highlights:
Road Dog leapfrogged Holly and followed with a hip toss.
As he clotheslined Holly, Road Dog missed a second one allowing Holly to return the favor.
Holly gave Road Dog a cross corner whip but ate boot on his follow-through.
When tags were exchanged on both sides, THE GUNNS EXPLODED!
Billy leapfrogged Bart who escaped a hip toss and clotheslined him for 2.
After Billy hooked a backslide, he got 2.
He obliterated Bart with a Rocker Dropper for another 2.
While Bart leapfrogged him, Billy clotheslined the BEJEEZUS out of Bart resulting in a 360°. Woohoo!
Road Dog tagged in, and the NAO fed Bart a drop toe hold/knee drop combo.
Escaping a slam, Road Dog attempted an O'Connor roll but got BLASTED by Holly.
Quick tags by the Midnight Express led to a drop toe hold/elbow drop combo for 2.
Despite the fanfare for Road Dog's catchy-phrases, the Pittsburgh faithful have sought the loo.
Holly slammed Road Dog, mounted the top turnbuckle, and unloaded a big elbow for another 2.
During their double-team of Road Dog, the Midnight Express employed a slam followed by a Bart-assisted Holly splash; however, they didn't get 3.
Billy distracted referee Jim Korderas, so the Midnight Express illegally double-teamed Road Dog. Nefarious!
Tagging in, Holly dropkicked Road Dog, mimicked DX, but got bulldogged by an incoming Billy.
Road Dog rolled up Holly and got 2.
Upon rallying, Road Dog ate a big boot from Holly.
He slammed Road Dog, mounted the top turnbuckle, leaped, but ate boot.
Hot tag Billy.
He tried to piledrive Holly, but Cornette snuck into the ring and WHACKED Billy with his tennis racquet. Evil!
Do we have new champions?
1-2-NO!
During another Midnight Express double-team attempt, Road Dog tripped Bart while Billy caught Holly with a cross body block for 2.
Billy rolled up Holly, and Cornette tried to interfere again.
Instead, Billy released causing Cornette to quiver in his boots.
Missing her cue, Chyna finally snuck into the ring behind Cornette and hammered him in his Louisville slugger.
Reversing an Irish whip, Billy, along with Road Dog, double-guillotined Holly with the top rope.
1-2-3.
NAO retained at 9:56.
Rating: **
Summary: Overbooked, colder than North America in December, and predictable.
Match 7 (KOTR final): The Rock (w/o the Nation of Domination) versus Ken Shamrock
Highlights:
HHH joined the broadcast table for this match.
When Shamrock booted him in the midsection, Rock fell between the ropes to the floor.
Chyna joined the Spanish broadcast table while Shamrock reversed a cross corner whip and clotheslined Rock.
As HHH unleashed a "there's a lot of bi things I am, but lingual isn't one of them," I fell off the sofa.
Nonetheless, Shamrock reversed an Irish whip and sent Rock flying over the top rope to the floor.
Rock meandered toward the broadcast table and got into HHH's face. HHH responded by spitting water at him, so Rock pie-faced him.
After Shamrock joined him on the floor, he made Rock taste the steel railing. It must have tasted like the Fat Cat at Bill's Bar & Burger.
He rammed Rock face-first into both broadcast tables before Rock turned the tide with a shot down near West Virginia.
Back in the ring, Shamrock blocked a suplex and hooked one of his own for 2.
Rock reversed an Irish whip and tried to sail Shamrock over the top rope to the floor.
On the other hand, Shamrock got his left hand stuck in the ropes.
Shamrock reversed an Irish whip on the floor and sent Rock back-first into the steel railing.
No-selling the shot, Rock rebounded immediately with a clothesline.
Rock guillotined Shamrock with the steel railing, nailed Shamrock in the midsection, and followed with a swinging neckbreaker for 2.
Meanwhile, the Pittsburgh faithful got behind Shamrock, so their hero gave Rock a cross corner whip only to fall victim to a DDT for another 2.
HHH subtly ran down WCW, and Rock caught Shamrock with a back elbow.
Next, he slammed Shamrock and unveiled a People's Elbow to a healthy reaction.
Regrettably for Rock, it didn't get 3.
Rock countered a clothesline attempt with a floatover DDT for yet another 2.
Folding Rock like an accordion, Shamrock delivered a belly-to-back suplex.
Shamrock landed a back elbow followed by a spinning heel kick.
Powerslamming Rock, Shamrock got 2.
He trapped Rock in a fisherman's suplex for another 2.
Giving Shamrock a cross corner whip, Rock ate a back elbow on his follow-through.
He powerslammed Shamrock out of nowhere but only got 2.
Reversing an Irish whip, Shamrock countered a floatover DDT with a Northern Lights suplex.
That's gotta be it.
1-2-NO!
Rock countered a cross corner whip with a clothesline and got 2.
Returning the favor, Shamrock got 2.
Shamrock attempted a huracanrana, but Rock guillotined him with the top rope for 2.
Stupidly, Rock briefly argued with referee Mike Chioda.
That allowed Shamrock to hook the ankle lock, and Rock submitted.
As a result, Shamrock became King of the Ring at 14:11.
Rating: ****
Summary: Phenomenal drama as the result of the match remained in doubt from one moment to the next. Also, excellent chemistry between these two led to a great match. Bravo, gentlemen!
HOT TAKE: Since the match was in the middle of the card, the WWF should have given the tournament to Rock. Shamrock had the UFC credibility, but Rock's stock was soaring.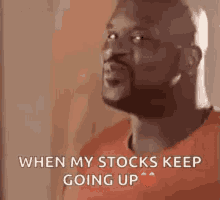 As the Cell lowers, JR mentions that the "structure…is custom built for injury." Foreshadowing, perhaps?
Match 8 (Hell in a Cell): Undertaker versus Mankind
Highlights:
Carrying a steel chair, Mankind made his entrance, examined his surroundings, and tossed it atop the Cell.
He climbed the Cell and awaited Undertaker from the top. Apparently, this advice came from none other than Terry Funk.
As Undertaker entered, he removed his robe and joined Mankind atop the Cell.
Mankind intercepted him before Undertaker reached the top and SMACKED him in the back with the chair.
When he battered Undertaker once more with the chair, Mankind tossed the chair aside and dragged him along the top.
The Cell buckled under a weight over 600 pounds but didn't give.
After Mankind attempted a suplex, Undertaker returned fire and…
Undertaker tossed Mankind off the Cell down through the Spanish broadcast table.
Accurately, JR described the carnage: "as God as my witness…he's broken in half."
Mankind laid motionless on the concrete floor as the match received a tremendous ovation.
Approaching ringside, Terry Funk led medical staff to assist Mankind.
Several replays showcased that the move was a planned bump, but could Mankind survive it?
To remove Mankind from ringside, the Cell rose with Undertaker still atop it.
Mr. McMahon, somewhat breaking character, had an honestly worried look on his face.
Down the aisle, Mankind was carried on a stretcher while the Pittsburgh faithful serenaded Undertaker.
The stretcher stopped, and Undertaker climbed down to the floor.
Incredulously, Mankind returned to his feet and sauntered toward the Cell.
He climbed the Cell once again to continue the match.
In disbelief, Undertaker joined Mankind on top and headbutted him.
He chokeslammed Mankind, and the Cell roof BROKE!
Upon landing on the mat, Mankind suffered his worst injury as the chair fell straight on his face and busted his mouth open terribly.
What an unfathomable and unintentional bump!
Once again, JR succinctly exclaimed: "SOMEBODY STOP THE DAMN MATCH!"
Mankind laid unconscious in the ring, and the medics along with Funk checked on him.
Jumping down to the mat, Undertaker stumbled. According to Meltzer, Undertaker was working on a possibly fractured ankle.
Preventing him from further injuring Mankind, Funk stood in Undertaker's way.
Undertaker pummeled and chokeslammed Funk out of his Nikes.
Inscrutably, Mankind, while quite concussed, rose to his feet again.
Undertaker nailed him, and Mankind fell like a deck of cards.
Mounting the top rope, Undertaker attempted a ropewalk shoulder smash, but Mankind crotched him.
Officials locked the cage, and the infamous tooth coming out of his nose shot appeared.
With Undertaker on the apron, Mankind charged and shoved him face-first into the Cell.
Mankind tried to use the steps as a weapon, but his injuries prevented him from lifting them.
Grabbing the steps, Undertaker rammed them twice into Mankind's injured shoulder.
He thumped Mankind in the head with the steps, jumped back into the ring, and attempted a tope suicida.
Although Mankind saved his own bacon through dodging him, Undertaker was

BUSTED OPEN

having hit head-on into the Cell.
Mankind rammed Undertaker twice into the cage and made him taste it.
Back in the ring, Mankind piledrove Undertaker into the chair yet only got 2.
He placed the chair atop Undertaker's face and fed him a leg drop for another 2.
Dealing Undertaker a double-arm DDT, Mankind sought and found a bag under the ring.
He opened it and littered the ring with…thumbtacks!
ARE YOU FUCKING KIDDING ME?
Mankind attempted to send him back-first into the tacks, but Undertaker blocked it and delivered a big boot.
Failing to secure a tombstone, Undertaker fell prey to a Mandible claw.
Undertaker recovered, rose to his feet, and dumped Mankind back-first onto the thumbtacks. YEE-OUCH!
With Mankind stumbling to his feet covered in thumbtacks, Undertaker chokeslammed him onto the thumbtacks.
He disembodied Mankind with a tombstone and pinned him at 17:46.
Rating: ****
Summary: I realize this is the third match in a row with a **** rating, but this one still receives accolades as one of the most violent and memorable cage matches of all time. Truth be told, the bump Mankind took off the Cell became water cooler material the very next day. The WWF may have ended the Monday Night War with this match. It's THAT impactful.
Afterward, Undertaker walks out of the Cell while medics carefully place Mankind on a gurney. Refusing to leave in that fashion, Mankind crawls out of the ring and is helped by Funk and Commissioner Slaughter. The Pittsburgh faithful chants "Fo-ley" to appreciate the Hell he experienced.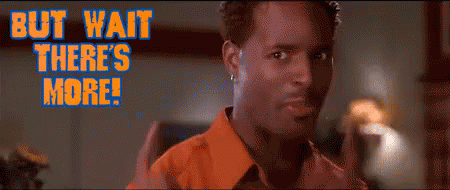 POINT OF ORDER: Foley suffered the following injuries from this match:
Concussion
Dislocated jaw
Dislocated shoulder
Bruised ribs
Internal bleeding
Puncture wounds
Several teeth knocked out
Also, Foley recalls Vince's post-match respect in one of his books: "You have no idea how much I appreciate what you have just done for this company, but I never want to see anything like it again."
Prior to the main event, we revisit the latest chapter in the Kane-Undertaker series when Kane defeated his "brother" to become the #1 contender. Afterward, Kane and Mankind ambush Austin. Next, Austin exacts revenge and attacks both the following week. To top it off, the match stipulations are announced—first blood AND if Kane doesn't win the title, he'll burn to death—followed by a "bloodbath" from Kane to Austin.
Match 9 for the WWF title (first blood): Stone Cold Steve Austin (champion) versus Kane (w/ Paul Bearer)
Highlights:
During his entrance, Austin emerged wearing a protective covering on his right elbow. He apparently suffered a staph infection earlier in the week.
He entered the ring and fed Kane a Thesz press followed by an elbow smash.
When he CLOCKED Kane with the belt twice, Austin untied the turnbuckle pad from the top turnbuckle.
Each wrestler tried to ram the other into the exposed turnbuckle, but neither succeeded.
As the Pittsburgh faithful showered the champion with an "Au-stin" chant, their hero escaped a tombstone attempt and launched Kane over the top rope to the floor.
The match segued to the floor, and Austin rammed Kane face-first into the steps twice.
After the Cell lowered, Kane guillotined Austin with the steel railing.
He rammed Austin into the steps, and the Cell almost reached the floor.
While Kane rammed Austin into the Cell, referee Earl Hebner determined that Austin was not bleeding.
The Cell lowered close to Austin's neck, but the champion survived only long enough to taste more of the Cell.
Annihilating Austin at ringside, Kane received his own taste of the Cell thanks to Austin.
Inexplicably, the Cell rose with Kane precariously caught, but Austin caused Kane to fall to the floor.
Austin made Kane taste the steel railing much to the delight of the Pittsburgh faithful. It must have tasted like the Piggy Butter & Jelly at Burgatory.
Before being piledriven near the entrance, Kane countered with a back drop.
From a skybox, Mr. McMahon and Sable enjoyed the main event.
Kane pounded on Austin in the aisle and followed with a vertical suplex on the ramp.
Eating a shot from a portion of the steel railing, Austin rebounded and tossed Kane back into the ring.
He rammed Kane face-first into the exposed turnbuckle but to no avail.
Dealing Kane a running guillotine, Austin returned the match to the floor and rammed him into the timekeeper's table.
He rapped Kane face-first into the broadcast table, grabbed a small oscillating fan, and bludgeoned Kane with it.
Shoving Austin, Kane also demolished Hebner.
Back in the ring, Kane mounted the top turnbuckle and launched a flying clothesline.
Kane mounted it again, tried another flying clothesline, but came up empty.
Battering Kane repeatedly into the exposed turnbuckle, Austin couldn't open Kane up.
Mankind sprinted to ringside with a steel chair.
Intercepting Mankind, Austin caught him with a Stone Cold Stunner.
Kane attempted a chokeslam, but Austin countered with another Stunner.
Lumbering to the ring with his own chair, Undertaker swung it and decimated Austin.
Undertaker dispatched both Kane and Mankind and tossed Hebner back into the ring.
Grabbing the gas can, Undertaker woke Hebner up by pouring its contents onto him.
Kane blasted Undertaker with a chair sending him between the ropes to the floor.

BUSTED OPEN

, Austin mounted the second turnbuckle and landed a clothesline to Kane.
Austin CROWNED Kane with the chair, but Hebner noticed Austin's blood and called for the bell.
As a result, Kane won at 14:51.
WE HAVE A NEW CHAMPION!
Rating: ***
Summary: Since Austin's hotter than a firecracker, he shouldn't be pinned. The first blood stipulation was implemented as a strategy to get the title from him. The interference by Undertaker should lead to a future PPV program against Austin with or without the WWF title.
After the match, Austin stands in both disbelief and disgust while Mr. McMahon seems rather pleased by the outcome.
Conclusion: Without question, this is one of the most historical PPVs in wrestling history. The Hell in a Cell match is required viewing for almost all wrestling fans. Justifiably, put the little ones to bed as it's terribly violent. Otherwise, with three **** and an important main event, this show remains a no-brainer to recommend.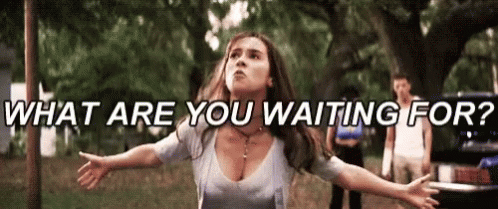 Buyrate: 0.85
Stay tuned for WCW Monday Nitro 06-29-98!
Comments? Suggestions? Send them to me at rsg@rockstargary.com and follow me on Twitter (@rockstargary202).
Custom Search