WELCOME TO ROCK STAR GARY REFLECTIONS!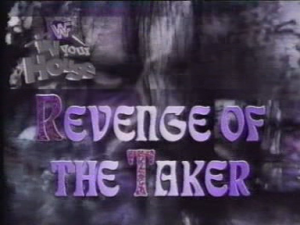 WWF In Your House XIV: Revenge of the Taker
Live from Rochester, NY
Airdate: April 20, 1997
Attendance: 6,477
Hosted by Vince McMahon, Jim Ross, & Jerry "The King" Lawler
Is this show red hot? Or will we get burned? Read on!
For those that care, the Sultan defeated Flash Funk during the Free for All.
Prior to the opening match, we once again revisit the slopping of the Road Warriors. If I see this clip one more time, I'll email a bucket of slop to Vince McMahon personally. We then revisit RAW is WAR from last week when the champs helped the Godwinns beat the Road Warriors.
Match 1 for the WWF tag team titles: The "British Bulldog" Davey Boy Smith & Owen Hart versus the Road Warriors
Highlights:
Animal hit a flying shoulder block to Owen, but Smith tagged in.
When Hawk tagged in, he clotheslined Smith.
After a fist drop, he got 2.
Hawk then hit a flying shoulder block, but Smith came back with a clothesline.
Next, he delivered a delayed vertical suplex to Hawk and tagged in Owen.
As Owen mounted the top turnbuckle, he lowered the boom on Hawk.
Owen then attempted a Sharpshooter, but Hawk powered out.
Upon clotheslining Owen, Hawk tagged in Animal.
Animal then hit a powerslam for 2.
In split-screen, Austin arrived at the arena and berated Pat Patterson. He probably told him to leave him alone and find Brooklyn Brawler instead.
Meanwhile, Animal military-press-slammed Owen.
Hawk tagged in, mounted the top turnbuckle, hit a splash, but only got 2.
Afterward, Owen reversed a cross corner whip, but he and Hawk hit heads on Owen's follow-through.
While the Rochester faithful chanted "L-O-D," Owen hit an enziguri.
Smith tagged in and put a knee into Hawk's midsection.
When Owen tagged in, he hooked a sleeper on Hawk, but Hawk escaped.
After a slam, Hawk came off the ropes only to eat a knee to the back by Smith. SNEAKY!
Smith then set up for the powerslam, but Hawk escaped and rammed the champs together.
As Animal tagged in, the Road Warriors sandwiched Smith with a double clothesline.
Hawk then suplexed Smith onto Animal's shoulder so that Animal could powerslam him from the second turnbuckle.
Do we have new champions?
1-2-3.
WE HAVE NEW CHAMPIONS!
Referee Mike Chioda then came to the ring to confer with Jack Doan.
When Doan informed ring announcer Howard Finkel, the Road Warriors pinned the "illegal man"; but, according to Finkel, "the pinfall does not count."
Finkel then announced that the champs must return to the ring or forfeit the titles.
After a blind tag, Owen hit a spinning heel kick on Animal.
The champs then broke the wishbone on him. OUCH!
While Hawk distracted Doan, the champs double-teamed Animal in the heel corner. How dastardly!
Owen then delivered a hangman's neckbreaker followed by a leg drop for 2.
After Smith tagged in, Animal got a false pin on Smith due to Owen's distraction of Doan.
Owen tagged in and suplexed Animal.
Following that, he mounted the top turnbuckle but missed a diving head butt.
Hot tag Hawk.
As Hawk double-clotheslined the champs, Animal gave Owen a corner clothesline.
Hawk then rammed Smith shoulder-first into the steps.
Afterward, the Road Warriors hit the Doomsday Device on Owen.
Now do we have new champions?
1-2-NO!
Like a speeding bullet, Bret ran in to save the titles.
The champs lost by DQ but retained the titles.
Rating: ***1/2
Summary: Crappy finish to an extremely good match. The bogus title change in the middle temporarily interrupted the flow of the match, but they made it work.
Backstage, Dok Hendrix interviews the champs who are miffed that Austin has arrived.
In the WWF Superstar Line room, PIllman and Sunny share a moment and shill the 900 number.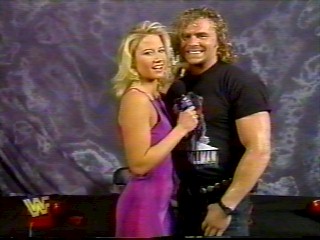 Prior to the next match, we revisit Vega's upset of Maivia from last week. Fortunately, it was quick; otherwise, it would have required a power nap to continue viewing.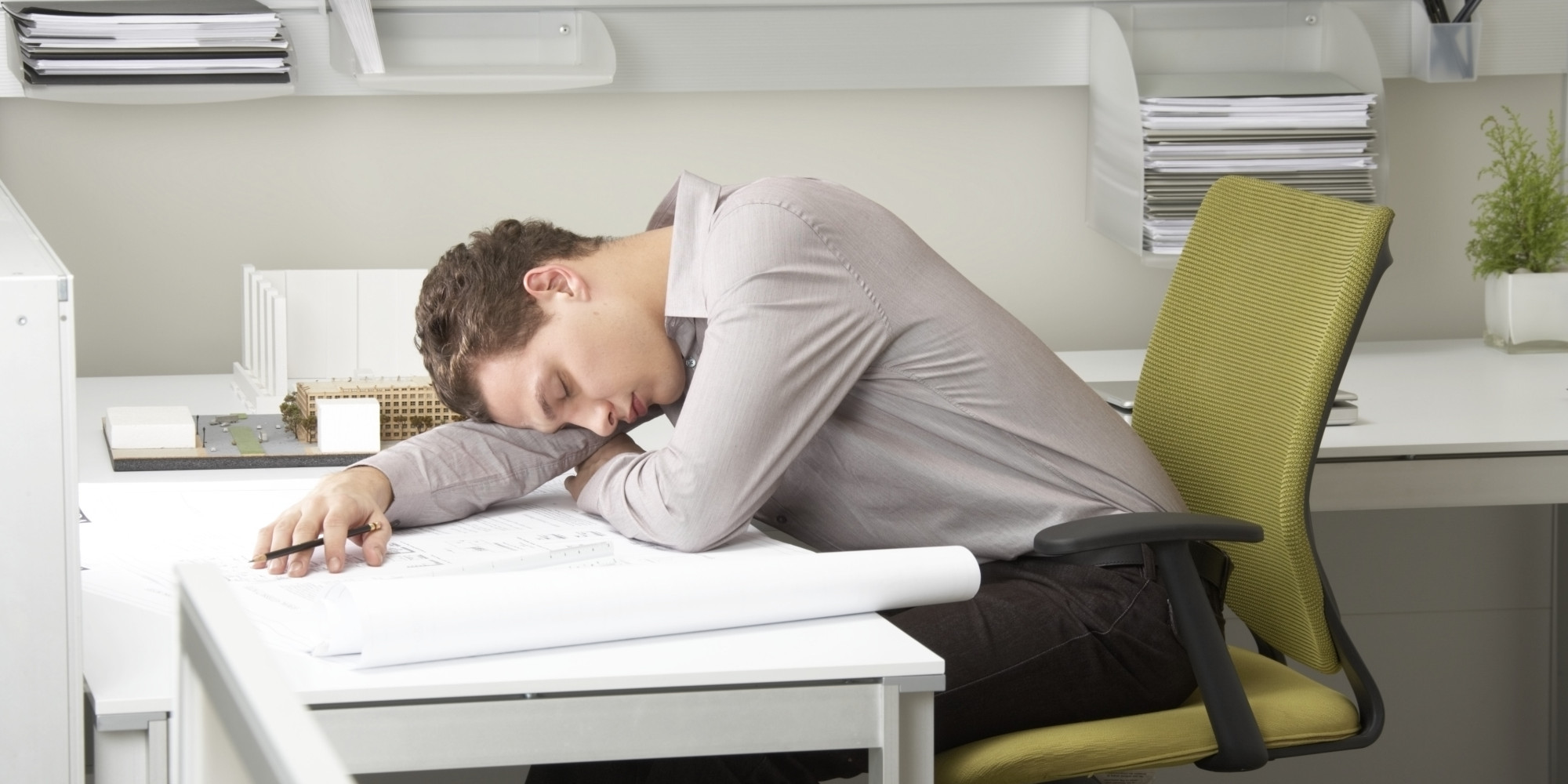 Backstage, Kevin Kelly interviews Maivia who's ready for a fight.
Match 2 for the WWF Intercontinental title: Rocky Maivia (champion) versus Savio Vega
Highlights:
Faarooq joined the broadcast table while wearing a sling.
While the Rochester faithful took a collective nap, Vega reversed a cross corner whip and delivered a leg lariat.
Maivia then hit a cross body block for 2.
Shortly after, Maivia countered a vertical suplex with an inside cradle for another 2.
When Vega attempted another vertical suplex, Maivia countered with a fisherman's suplex.
In lieu of making the count, referee Mike Chioda got distracted by D'Lo Brown on the apron.
Vega then hit an enziguri and gave Maivia a hip toss for 2.
After Vega missed a leg lariat, Maivia came back with a float-over DDT for 2.
Vega then received a cross corner whip but rolled up Maivia for 2.
When Maivia's kick-out sent Vega shoulder-first into the ring post, Vega gave Maivia a cross corner whip but came up empty on his follow-through.
Maivia then delivered a belly-to-back suplex, nipped up, and hit a belly-to-belly suplex for 2.
As Vega reversed an Irish whip, Maivia delivered a uranage for another 2.
Maivia then hooked a backslide but couldn't get 3.
While Crush discussed copiers with the Xerox employees in the crowd, Vega mistakenly tossed Maivia outside the ring atop him.
Crush then gave Maivia the heart punch as Vega distracted Chioda.
Vega won by countout, yet Maivia retained.
Rating: *
Summary: Do you smell that? Yep, it's this match. It STINKS.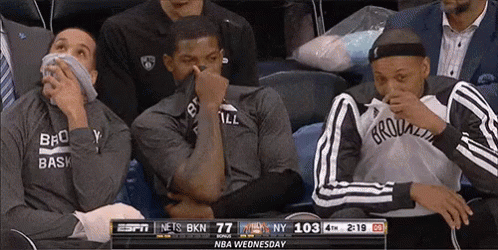 After the match, Crush enters the ring to argue with Vega. The rest of the NoD comes in, and PG-13 toss Maivia back into the ring for the proverbial beatdown. Suddenly, Ahmed Johnson hits the ring with a 2x4 to scatter the NoD. He then gets on the microphone and accepts the NoD gauntlet match at the next PPV.
At the AOL desk, Ken Shamrock finds out what cybering means. Seriously, Vince mentions that Shamrock may have a challenge for Mike Tyson tomorrow night on RAW is WAR.
Backstage, Hendrix interviews Sable with Marc Mero. She thanks the fans while Mero forecasts a summer return. Meanwhile, Austin enters the men's room, and the tag champs ambush him. When Dave Hebner exits, he tells Hendrix that he's seeking (medical) help for Austin.
Prior to the next match, we revisit RAW is WAR from 3 weeks ago when Jammes destroyed Honkytonk Man's "hair loom" guitar. We then revisit RAW is WAR from two weeks ago when Gunn nailed Honkytonk Man.
Match 3: Jesse Jammes versus ????
Highlights:
So with rumors flying that the Disco Inferno jumped ship, will he surface here?
After the Honkytonk Man made his entrance, he introduced Rockabilly—the former Billy Gunn. So much for Disco.
Ross then interviewed Honkytonk Man who "admired (Gunn's) spunk" according to Lawler. Read into that what you will.
As Jammes reversed an Irish whip, he gave Rockabilly a hip toss.
He then dropkicked Rockabilly and clotheslined him over the top rope to the floor.
From the apron, Jammes hit a lariat to Rockabilly on the floor.
Honkytonk Man then called Jammes "a goof."
When Jammes reversed another Irish whip, Rockabilly delivered a Rocker Dropper for 2.
He then gave Jammes a hangman's neckbreaker for another 2.
Shortly after, Rockabilly gave Jammes a cross corner whip followed by a back elbow.
After another cross corner whip, he came up empty on his follow-through.
Next, Jammes delivered the ten-punch count-along.
He then gave Rockabilly a cross corner whip followed by a corner clothesline.
After Rockabilly reversed an Irish whip, he used momentum to send Jammes to the floor.
As he tossed Jammes back in, Rockabilly set up for a high-risk move but got cradled and pinned.
Jammes won.
Rating: DUD
Summary: This was RAW is WAR fodder at best if not Shotgun Saturday Night fare andhad ZERO reason to be on PPV.
After the match, Honkytonk Man almost parts Jammes' crew cut with a guitar but hits the top turnbuckle instead.
Backstage, Hendrix shills the Undertaker door banner for only $29.95.
From the locker room, Kelly interviews Austin who may have gotten beaten up but will still face Bret tonight. After Austin insults Bret and his family, WWF President Gorilla Monsoon shuffles the card to make the Austin-Bret match the main event. Although appropriate due to the matchup, it diminishes the value of the WWF title match.
From the heel locker room, Lance Wright interviews the Hart Foundation. Thank goodness, the camera stayed still for it.
A creepy video narrated by Todd Pettengill airs. Um, Halloween's in six months. What the fuck is this shit? Russo must have been taking the good stuff.
Backstage, Hendrix interviews Mankind with Paul Bearer who informs Undertaker that his screams will be "music to my ear." HA!
Match 4 for the WWF title: Undertaker (champion) versus Mankind (w/ Paul Bearer)
Highlights:
Undertaker wore a bandage on the right portion of his forehead due to the fireball.
After a Cactus clothesline put both wrestlers on the floor, Undertaker rammed Mankind back-first into the steel railing twice.
He then took Mankind to the opposite steel railing and tossed him over it.
Next, he joined Mankind among the Rochester faithful and sent him into the steel railing again.
Upon beating the count, Undertaker made Mankind taste the steel railing. It must have tasted like the corn hill rye dog at Rohrbach's.
Back in the ring, Undertaker gave Mankind the ropewalk shoulder smash.
He then attempted the tombstone, but Bearer got up on the apron to distract him.
While Undertaker grabbed Bearer and distracted referee Mike Chioda, Mankind took the urn and BRAINED Undertaker with it.
Do we have a new champion?
1-2-NO!
With Undertaker slumped in the corner, Mankind put a knee into him.
He then delivered a swinging neckbreaker for 2.
While the Rochester faithful chanted "Rest in Peace," Undertaker came back and nailed Mankind to knock him out of the ring.
Mankind then pulled Undertaker out of the ring, attempted to ram him into the steps, but ate them himself.
Following that, Mankind took a pitcher of water from the broadcast table and WALLOPED Undertaker with it.
He then took a steel chair and CROWNED Undertaker with it. OUCH!
Afterward, Mankind made Undertaker taste the steel railing. Waiter, could you please give the tall dead man a Park Avenue Panini?
With Undertaker on the floor, Mankind mounted the second turnbuckle and hit a Cactus elbow.
As Mankind ripped off the bandage on Undertaker's head, the "burnt" area was gruesomely scabby. YUCK!
Back in the ring, Mankind hit a piledriver for 2.
After a second piledriver, Mankind reversed an Irish whip but ate a flying clothesline.
Undertaker then whipped Mankind into the corner, but sandwiched Chioda on his follow-through.
While Chioda was OUT COLD, Mankind applied the Mandible claw.
Jack Doan tried to substitute for Chioda, but Mankind put the Mandible claw on him before sending him to the floor.
After Bearer tossed a chair into the ring, Mankind tossed the steps in too.
He then raised them overhead, but Undertaker dropkicked them into his face. Wow!
As Undertaker grabbed the chair, he WALLOPED Mankind in the head with it.
Ross called the chair shot like he was calling a Sammy Sosa home run.
After Mankind got his head stuck between the ropes, Undertaker removed Mankind's mask.
Mankind then got up on the apron until Undetaker BRAINED him with the steps.
Subsequently, Mankind fell and demolished the Spanish broadcast table head-first.
Back in the ring, Undertaker hit the chokeslam but only got 2.
He then signaled for the tombstone, delivered it, and pinned Mankind.
Rating: ***
Summary: Decent match with a great table spot.
After the match, Undertaker poses with the belt under ultraviolet light. He then saunters after Bearer, catches him, but Mankind gets to his feet. Apparently, he's ready to ignite another fireball, but the lighter won't illuminate. Undertaker then takes the flash paper and gives Bearer the fireball. While Bearer covers his face with his jacket, Mankind and some EMTs help him backstage.
Promo for IYH XV airs. It will be LIVE on PPV on 5/11.
While Bearer's whines can be overheard, Hendrix interviews the Hart Foundation. Bret's ready to beat Austin for the third consecutive time.
Match 5: Bret "Hitman" Hart versus Stone Cold Steve Austin
Highlights:
As Smith and Owen trailed Bret to the ring, officials including Monsoon sent them backstage.
Austin delivered a vertical suplex and didn't give Bret any mercy. Vicious!
When Bret sought refuge outside the ring, Austin leaped from the apron and hit a double axe handle.
Bret came back and made Austin taste the steel railing. It must have tasted like the Gracious Grace at Jeremiah's Tavern.
Next, Austin reversed an Irish whip and sent Bret shoulder-first into the steps.
He then rammed Bret face-first into the steps and then shoulder-first into the other set of steps.
Following that, he made Bret taste the steel railing. Waiter, could you give the wrestler in pink and black Sherwin's Russian Mistress please?
He then tossed Bret among the Rochester faithful, mounted the steel railing, and delivered another double axe handle.
Back in the ring, Austin mounted the second turnbuckle and hit a forearm smash.
When Bret exited the ring, Austin followed and tripped Bret when he grabbed a chair.
Bret then took the chair into the ring, but Austin clobbered him before he could use it.
As Austin handled the chair, Bret dropkicked him directly into referee Earl Hebner.
Bret then repeatedly rammed the chair into Austin's previously injured knee.
After Bret revived Hebner, he hooked the ring post figure-four leg lock on Austin.
Upon breaking the hold, Bret HAMMERED Austin's knee with a chair.
In split-screen, Bearer left the arena in an ambulance.
Bret then removed Austin's protected knee brace, followed Austin outside the ring, and hit him down near Elmira.
When they returned to the ring, Austin performed his best Andrew Golota impersonation.
He then mounted the second turnbuckle but missed an elbow smash.
Although Bret continued to decimate Austin's knee, Austin guillotined him using the top rope.
From the apron, Austin tried a suplex, but Bret countered with a suplex of his own.
Bret then hooked the figure-four leg lock as Ross mentioned "Nature Boy" Buddy Rogers.
When Austin countered the hold, Bret made the ropes to break it.
Bret then tried to ram Austin's knee into the ring post, but Austin blocked it.
As they brawled at ringside, Austin backdropped Bret into the front row.
He then returned Bret to ringside and guillotined him using the steel railing.
From the apron, Austin delivered a lariat.
Upon ramming Bret face-first into the apron, Austin gave Bret a cross corner whip that resulted in a sternum-first bump.
Austin then attempted a piledriver, but his knee prevented him from executing it.
When Bret gave Austin a cross corner whip, Austin fell to the mat due to his injured knee.
Austin then vaulted Bret into the top turnbuckle for 2.
As Austin attempted the Stone Cold Stunner, Bret grabbed the ropes to block it.
He then gave Austin his trick knee to celebrate Austin's day with the Hollywood Blonds.
After Bret placed Austin atop the top turnbuckle, he delivered a top rope superplex.
Bret then attempted the Sharpshooter, but Austin nailed him with his knee brace.
When Austin hooked the Sharpshooter, Owen came to the ring and got up on the apron.
Austin then broke the hold and nailed Owen.
While Smith joined Owen outside the ring, officials removed them from ringside again.
Austin then reapplied the Sharpshooter, but Smith ran in and CLOCKED Austin with a chair to the back.
Unfortunately, Hebner called for the bell to disqualify Bret.
BOOOOOOOOOOOOOOOOOOOOOOOOOOOO!
Rating: ****
Summary: Horrible finish to an incredibly exciting match. While not as good as their two previous encounters, it's not bad considering both wrestlers had serious knee problems.
After the match, Bret grabs the bell and enters the ring. Before he can hit Austin with it, Austin nails Bret's knee with a chair. He then reapplies the Sharpshooter until officials separate him from Bret. Finally, Smith and Owen grab Bret and help him backstage to end the show.
Conclusion: While the action was good, nothing historical occurred. The opener, the WWF title match, and the main event carried the show like they should, but the midcard was HORRENDOUS. What will happen on RAW is WAR tomorrow night? Will there be more drama between Austin and the Hart Foundation? I can't wait!
Buyrate: 0.50
Stay tuned for WCW Monday Nitro 4-21-97!
Comments? Suggestions? Send them to me at rsg@rockstargary.com and follow me on Twitter (@rockstargary202).
Custom Search