WELCOME TO ROCK STAR GARY REFLECTIONS!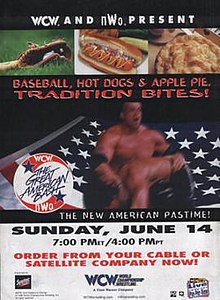 WCW Great American Bash 1998
Live from Baltimore, MD
Airdate: June 14, 1998
Attendance: 12,810 (11, 061 paid, sold out)
Hosted by Tony Schiavone, Bobby "The Brain" Heenan, and the "Iron" Mike Tenay
Who will win the World tag team titles? Can Piper and Savage get along long enough to beat Hogan and Hart? Can Konnan defeat Goldberg to become US champion, or will Goldberg become 100-0? Who will win the best-of-seven series and face Finlay for the TV title? Who will win the vacant Cruiserweight title? Summer has begun, and WCW has all the vittles. Dig in!
Because the broadcasters TALK TOO MUCH, the impatient Baltimore faithful chants "Gold-berg." We revisit Thunder when Bret cost Benoit the #1 contender spot. Or did he? Booker T wanted match #8, and JJ Dillon granted it for tonight.
Match 1 (best-of-seven #8): The "Crippler" Chris Benoit versus Booker T
Highlights:
Booker T hip-tossed him, but Benoit responded with a drop toe hold.
When Booker T converted a hammerlock into a half-nelson, he got 2.
Benoit hooked his own hammerlock but ate a back elbow.
As he fed Benoit a second back elbow, Booker T got another 2.
He slammed Benoit, got reversed on a cross corner whip, and dealt a charging Benoit some boot.
After Benoit rebounded with a dragon screw leg whip, he chopped Booker T and followed with his own back elbow for 2.
He delivered a belly-to-back suplex and got another 2.
While Booker T leapfrogged him, Benoit destroyed him with another chop but couldn't get 3.
He hit a snap suplex for yet another 2.
Cross-corner whipping Booker T HARD into the corner, Benoit attempted another belly-to-back suplex.
Booker T used leverage to land on top for 1.
Planting a knee into Booker T's midsection, Benoit hung him out to dry on the top rope.
He clotheslined Booker T for 2.
Reversing an Irish whip, Booker T powerslammed Benoit.
He mounted the top turnbuckle, attempted a cross body block, but came up empty.
Trying to avoid a Crippler Crossface, Booker T grabbed the bottom rope.
He unloaded an enziguri followed by a spinebuster.
Pancaking Benoit, Booker T performed the Spinaroonie.
Booker T mounted the top turnbuckle, but Benoit caught, joined, and superplexed him. Wow!
Reaching his feet at the count of 8, Benoit made a cover and got 2.
Benoit tried to dismantle him with two German suplexes, but Booker T escaped a third.
Trapping Booker T in a full nelson, Benoit obliterated him with a dragon suplex for another 2.
Benoit gave him a cross corner whip, and Booker T floated over thinking Benoit was right behind him.
Unfortunately for Booker T, Benoit wasn't, so Booker T ate a short-arm clothesline.
Benoit mounted the top turnbuckle, launched a diving head butt, but couldn't get 3.
Countering a snap suplex, Booker T secured an inside cradle for 2.
Booker T reversed a cross corner whip and unleashed a leg lariat to the back of Benoit's head. OUCH!
Uncorking another leg lariat, Booker T mounted the top turnbuckle and unleashed a missile dropkick.
1-2-3.
Booker T won at 16:20 to become the #1 contender to the World TV title.
Rating: *****
Summary: What a fantastic match! Yes, they've wrestled eight times (on television) together, but this was their masterpiece. Bravo, gentlemen!
We head to the wcwwrestling.com desk where Chavo's talking about his uncle Eddie.
Match 2: Saturn versus Kanyon
Highlights:
These poor guys had to follow that spectacle.
As Kanyon made his entrance, he wore the Mortis costume.
Wait a minute! That's NOT Kanyon because he's standing right behind Saturn in the ring. Subterfuge!
He rolled up Saturn and got 2.
When Saturn reversed an Irish whip, Kanyon blocked a hip toss and executed a swinging neckbreaker for another 2.
He gave Saturn a cross corner whip, put Saturn on his shoulders, fed him an inverted electric chair, but couldn't get 3.
After Kidman tried but failed to interfere, Lodi carried a sign that read: "Kanyon please wear the mask."
Kanyon clotheslined Saturn over the top rope to the floor but couldn't generate a reaction from the Baltimore faithful. Poor guy.
While Saturn rebounded by guillotining Kanyon with the top rope, he tripped and dealt Kanyon a springboard splash.
The lone heat for the match occurred when the Baltimore faithful showered Lodi with a "Lodi sucks" chant.
Giving Kanyon a cross corner whip, Saturn came up empty on his follow-through.
Kanyon devastated Saturn with a second-rope Rocker Dropper for 2.
With Lodi distracting referee Nick Patrick, Horace tripped Kanyon coming off the ropes. How dastardly!
Pulling Kanyon to the floor, the Flock mercilessly pummeled him 3-on-1.
Saturn, feeling left out, launched a plancha knocking all four wrestlers down on the floor.
Since Patrick ejected the Flock from ringside, Saturn reversed an Irish whip sending Kanyon back-first into the steel railing.
From the second rope, Saturn returned Kanyon to the ring via a vertical suplex for 2.
He leapfrogged Kanyon and took him down with a drop toe hold.
Applying an ankle lock, Saturn thought he was Ken Shamrock.
Kanyon made the ropes to escape, but Saturn trapped him in a bridged full nelson.
Escaping again via the ropes, Kanyon got crotched on the top rope.
Saturn leaped to the second turnbuckle and delivered a springboard clothesline sending both wrestlers down to the floor.
Placing a chair in the ring, Saturn set it up and connected with a springboard dropkick.
He slammed and erased Kanyon with a springboard moonsault using the chair for 2. Awesome!
Recovering with a side-Russian leg sweep, Kanyon countered another springboard move with a northern lights suplex for 2.
Kanyon missed a springboard elbow drop, so Saturn wiped him out with a swinging neckbreaker for 2.
Using momentum, Saturn countered a belly-to-back suplex by falling on top for 2.
Kanyon successfully achieved a belly-to-back suplex and followed with a stun gun.
Countering a slam, Kanyon trapped Saturn in an inside cradle for 2.
Kanyon reversed an Irish whip, but Saturn secured a backslide for 2.
Hooking a somersault rollup, Kanyon got 2.
Saturn trapped Kanyon's arms and got 2.
Eating a flying back elbow, Saturn celebrated with a 360°. Woohoo!
Kanyon mystified everyone including me with an inverted Death Valley Driver for 2.
Hoisting Saturn into a torture rack, Kanyon converted it into an inverted Diamond Cutter for another 2.
Kanyon attempted a Flatliner, but Saturn blocked it and dumped him with a release German suplex for 2.
Escaping a Death Valley Driver, Kanyon couldn't avoid a standing side kick.
Saturn lifted him atop the top turnbuckle, joined, but Kanyon crotched him on the top rope.
Afterward, both wrestlers fell to the floor, and a wrestler dressed in Mortis' gear tossed Saturn into the ring.
Another Mortis lookalike shoved Kanyon into the ring, and the Mortis lookalikes brawled with one another while the Baltimore faithful sought popcorn.
Meanwhile, Saturn mounted the second turnbuckle, leaped, but got caught with a Flatliner to revive the remaining members of the Baltimore faithful.
1-2-3.
Kanyon won at 14:48.
Rating: ***
Summary: Workrate personified, but there was ZERO heat to maintain the minute attention span of the Baltimore faithful. It's a product of having 3-minute matches. When they're longer, the matches linger as opposed to build. These guys gave it their all but got nothing to show for it.
After the match, one of the Mortis men raises Kanyon's arm and spikes him with a DDT. It's Raven! He grabs the microphone and chastises Saturn. While the Flock returns, Raven agitates Saturn who explodes upon him.
The Flock intervenes and pummels Saturn. Heel miscommunication puts Saturn back in control as he splatters Riggs with a head-and-arm suplex. Next, he decimates Lodi with a superkick sending his sign flying. Kidman receives an overhead belly-to-belly suplex, and the Baltimore faithful rejoices. WE HAVE A FACE TURN!
We revisit Thunder when Malenko relinquished the Cruiserweight title to get his hands on Jericho.
Match 3 for the vacant WCW Cruiserweight title: Dean Malenko versus "Lionheart" Chris Jericho
Highlights:
To begin the match, the Baltimore faithful informed Jericho that he indeed "sucks."
A double clothesline put both wrestlers down to the mat, but Jericho rose and fed Malenko a spin kick.
When Malenko dealt Jericho a release German suplex, he needed to be pulled off Jericho in the corner.
He gave Jericho a cross corner whip but ate boot on his follow-through.
As Jericho executed a double-leg takedown, Malenko blocked a LionTamer.
He suplexed Jericho and got 2.
After Jericho received a cross corner whip, a Jericho flip occurred resulting in his being tied to the Tree of Woe.
Malenko attempted a baseball slide, but Jericho sat up to evade him. Nifty!
With Malenko on the floor, Jericho met him with a plancha.
Jericho suplexed him, supplied an arrogant cover, and got 2.
While Jericho applied a sleeper, Malenko escaped and hooked his own sleeper.
Jericho countered with a belly-to-back suplex for 2.
Slamming Malenko, Jericho bided his time prior to missing a Lionsault.
Malenko uncorked a spinning heel kick and cradled Jericho for 2.
Showering Jericho with a ten-punch count-along, Malenko rammed Jericho face-first into the mat for another 2.
Jericho reversed a cross corner whip but got vaulted to the apron.
Climbing to the second turnbuckle, Malenko met Jericho with a flurry of punches and attempted a super gutbuster.
On the other hand, Jericho blocked it and countered with a super huracanrana. Woohoo!
Jericho got up at 9, covered Malenko, but only got 2.
Countering a powerbomb, Malenko landed on Jericho for 2.
Jericho countered into a Boston crab, but Malenko fought to get to the ropes as the Baltimore faithful loved it.
Believing he won, Jericho pled with referee Billy Silverman to no avail.
Jericho gave Malenko a cross corner whip and caught him mid-floatover.
Demolishing Malenko with a spinebuster, Jericho attempted a Liontamer.
However, Malenko blocked it and struggled to hook a Texas Cloverleaf.
He succeeded, and the Baltimore faithful leaped to their feet.
Escaping via the bottom rope, Jericho obliterated Malenko with a double underhook backbreaker.
He insulted and slapped Malenko causing him to explode.
Taking Jericho to the floor, Malenko rammed him back-first into the steel railing.
Malenko dumped ring announcer David Penzer from this chair and WHACKED Jericho with it.
Having full view of the chicanery on the floor, Silverman called for the bell at 13:51.
Rating: ***½
Summary: What a colossally stupid finish to an otherwise fantastic match. I understand the maniacal inclination to defend your family, but Malenko should have realized the circumstances. As a result of the DQ, Jericho regains the Cruiserweight title.
After the match, Malenko continues to punish Jericho down the aisle before ramming him face-first into the entrance platform. He drags Jericho backstage and whips him into some cases. As Jericho tries to escape into the women's room, Malenko not-so-politely reminds him that this isn't Benoit-Sullivan, so there will be no bathroom brawls.
Instead, he drags Jericho into the parking lot and rams him into a mailbox. WCW Security Director Doug Dellinger separates them as Jericho seeks Popeye's spicy fried chicken across the street.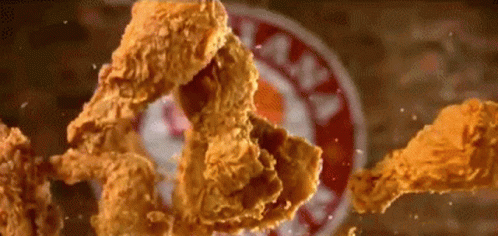 We return to the wcwwrestling.com desk, and Eddie pleads for Chavo to cancel the match. Much like Chavo on previous shows, Eddie does a great job of overacting.
Interesting note: A fan at ringside has a whiteboard which is much smarter than carrying several signs. He must have attended UMBC because he's as smart as their basketball coach whose team defeated UVA in the first round back in 2018.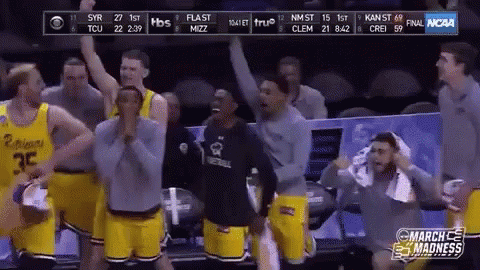 Video featuring Guerrera airs. What in the blue hell is this shit? WCW isn't winning any Emmys with this crap.
Match 4: Juventud Guerrera versus Reese (w/ Lodi)
Highlights:
I do NOT like Guerrera's chances here.
As Reese sent Guerrera into the corner, he came up empty on his follow-through.
Guerrera suckered him to the floor, jumped back into the ring, and fed him a mule kick.
When Guerrera attempted a springboard cross body block, Reese caught and rammed him back-first into the ring post.
Reese military pressed and tossed him back into the ring, but Guerrera wobbled him by kicking the knees.
After he mounted the top turnbuckle, Guerrera jumped on Reese's back.
Reese escaped by sandwiching Guerrera in the corner.
While he dealt Guerrera a backbreaker, Reese hip-tossed him.
In case you're curious, the Baltimore faithful sought nachos.
Reese applied a bear hug, but Guerrera escaped and nailed him down SOUTH I-95.
Punting Reese where the sun didn't shine, Guerrera ate fist coming off the ropes.
Reese suplexed him and requested a ten-count in lieu of a pin.
Exiting the ring, Reese grabbed a chair, yet the bored Baltimore faithful chanted "We Want Flair." I don't blame them one bit.
Lodi jumped onto the apron to distract referee Charles Robinson, and Reese tried to murder Guerrera with the chair.
Luckily for Guerrera, Robinson saw and grabbed the chair away before any felonious assault happened.
Guerrera mounted the top turnbuckle, leaped, but Reese caught him.
Suddenly, Van Hammer came to ringside and SMACKED Reese with the chair.
That enabled Guerrera to deliver a S-L-O-W huracanrana.
1-2-3.
Guerrera miraculously won at 8:44.
Rating: DUD
Summary: Overbooked. Unbelievable (as in not believable). C-R-A-P. C'mon, WCW.
After the match, Guerrera leaps into Hammer's arms in celebration.
Match 5: Eddie Guerrero versus Chavo Guerrero, Jr.
Highlights:
Crazed, Chavo emerged wearing an "Eddie Guerrero is my favorite wrestler" t-shirt.
The bell rang, and Chavo slapped the BEJEEZUS out of Eddie.
When Chavo backdropped him, he charged Eddie in the corner but ate the ring post. I bet it tasted NOTHING like the steel railing.
Nevertheless, Eddie gave Chavo a cross corner whip and ate an adjacent ring post. Didn't these guys eat before showtime?
Eddie suffered a shoulder abrasion, but that didn't stop Chavo from feeding him some she crab soup a ten-top-turnbuckle count-along.
As Eddie reversed an Irish whip, Chavo dealt him a flying headscissors.
Chavo followed with another headscissors, but Eddie hightailed it to halt Chavo's momentum.
After Chavo met him in the aisle, he returned Eddie to the ring but got caught during his return.
Eddie delivered a belly-to-back suplex, but Chavo leapfrogged and monkey-flipped him.
While Eddie vaulted him to the apron, Chavo mounted the top turnbuckle, leaped, landed on his feet, mounted the opposite top turnbuckle, and scored with a beautiful moonsault for 2.
Chavo charged him against the ropes, but Eddie evaded him.
Flying over the top turnbuckle to the floor, Chavo got rammed shoulder-first into the steps.
Back in the ring, Eddie obliterated Chavo with a brainbuster and taunted him.
Chavo LOST HIS DAMN MIND and had to be physically removed from atop Eddie.
Chased by Chavo around the ring, Eddie returned and hid like a timid dog behind referee Mickey Jay. HA!
Eddie used Jay as a decoy and attacked Chavo's right knee. SNEAKY!
Applying a figure-four leg lock, Eddie grabbed the rope for leverage. Sinister!
There must have been a fight in the crowd because the Baltimore faithful sang the "Goodbye" song to someone.
In the meantime, Eddie hooked a Gory special, but Chavo wouldn't submit.
Instead, Chavo escaped but missed a dropkick.
Eddie dropkicked him and locked a camel clutch upon Chavo.
Frustrated, the Baltimore faithful chanted "bo-ring," yet Eddie egged them on.
Eddie applied a Canadian backbreaker and converted it into a helicopter slam. Who is he? Sid Vicious?
Slamming Chavo, Eddie charged but got vaulted over the top rope to the floor.
Chavo executed a beautiful tope con hilo, tossed Eddie back into the ring, and pancaked him.
Simultaneously, the Baltimore faithful, much like 1991, LOUDLY chanted "We Want Flair." No shit. C'mon, WCW, make it happen.
Chavo decimated Eddie with a springboard bulldog but only got 2.
Slamming Eddie, Chavo mimicked his uncle, mounted the top turnbuckle, but Eddie upset his balance causing Chavo to fall to the mat.
Eddie mounted the adjacent top turnbuckle but missed a frog splash.
Blocking a tornado DDT, Eddie received a guillotine on the top rope.
Chavo returned to the apron and planted Eddie with a springboard tornado DDT.
1-2-3.
Chavo won at 14:45
Rating: ***
Summary: Considering they grew up together, they had tremendous chemistry. Hopefully, this "relationship" isn't over, and they can top themselves soon.
We revisit Nitro when Piper and Savage exchanged pleasantries.
Match 6 for the WCW World TV title: Fit Finlay (champion) versus Booker T
Highlights:
Finlay reversed a cross corner whip but ate a back elbow on his follow-through.
As he connected with a leg lariat, Booker T got 1.
Finlay caught Booker T by the boot, ducked an enziguri, and tied him up like a pretzel.
When Booker T scored with a flying forearm, he got another 1.
He clotheslined Finlay over the top rope to the floor and launched a plancha. Fantastic!
Back in the ring, Booker T attempted an axe kick, but Finlay blocked it and fed him a spinebuster.
Finlay applied a single-leg crab followed by an Indian death lock as he focused on Booker T's knee.
After he hooked another single-leg crab, Finlay rammed Booker T's knee into the apron. OUCH!
Finlay gave him a cross corner whip, but Booker T floated into a sunset flip for 2.
While Finlay continued to torture the knee, Booker T finally escaped.
Finlay countered a side head lock into a knee crusher and tossed Booker T down to the floor.
Joining him on the floor, Finlay removed Penzer from his chair, but referee Mark Curtis read him the riot act.
Finlay rammed Booker T's knee against the ring post and slammed him once he returned to the ring.
Yet again, the Baltimore faithful chanted the "Goodbye" song as more patrons lost patience with these long matches and one another.
Finlay mounted the second turnbuckle and splashed the knee, and this 70s psychology was even testing my patience.
Not surprisingly, the "bo-ring" chants rang throughout the Baltimore Arena until Booker T dealt Finlay a leg lariat.
He delivered a powerslam and followed with an axe kick.
What phony dog poo knee injury?
Next, he performed a spinaroonie, but Finlay clotheslined him resulting in a 360° spin.
Finlay attempted a tombstone, but Booker T tried to reverse it.
Since his knee gave out, he dropped Finlay, tried again, but Finlay landed on top for 2.
Finlay gave Booker T another cross corner whip but came up empty on his follow-through.
Destroying Finlay with an ugly reverse tombstone, Booker T won at 13:14.
WE HAVE A NEW CHAMPION!
Rating: **
Summary: This was NOT 90s wrestling, and I hope we never see Finlay with a title again anytime soon. Booker T was forced to wrestle his match, and it practically put the Baltimore faithful and me to sleep.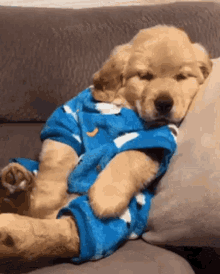 After the match, Stevie Ray jumps into the ring to celebrate with his brother.
Match 7 for the WCW US title: Goldberg (champion) versus Konnan (w/ Curt Hennig & "Ravishing" Rick Rude)
Highlights:
During Goldberg's entrance, the Baltimore Arena rang out with a LOUD "Gold-berg" chant.
Goldberg took him down and hooked an ankle lock, but Konnan made the ropes.
When Goldberg reversed a cross corner whip, he ate a mule kick on his follow-through.
He shrugged it off, speared Konnan, and taunted Hennig.
As he fed Konnan the jackhammer, Goldberg retained at 1:58.
Rating: *
Summary: Showcase match for the now 100-0 Goldberg (according to WCW math).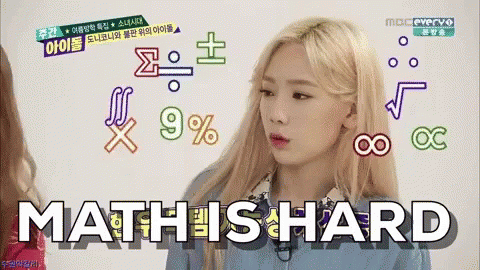 Afterward, the Baltimore faithful showered Goldberg with his chant. Rude and Hennig lifted Konnan to his feet, and Hennig demolished him with an Axe. WE HAVE A HEEL TURN! As Rude and Hennig double-team Konnan, Luger and Nash rush to the ring to rescue their Wolfpack buddy. Off-camera, Hennig removes his Wolfpack shirt to reveal an nWo Hollywood shirt. Although it's predictable, an angle for Hennig to switch factions works in this case.
Promo airs for Bash at the Beach '98 LIVE on PPV on 7/12. Order NOW!
Match 8: "Hollywood" Hogan & Bret "Hitman" Hart (w/ Disciple) versus "Rowdy" Roddy Piper & "Macho Man" Randy Savage
Highlights:
Buffer rumbled.
As he and Savage shared consecutive eye pokes to Hogan, Piper fed Hogan an atomic drop.
He followed with an inverted atomic drop and rang Hogan's bell.
When Piper came off the ropes, Disciple hammered him with the World title belt. Nefarioius!
Bret tagged in and dealt Piper a backbreaker.
After Savage distracted referee Nick Patrick, Bret and Hogan double-teamed Piper. Devious!
Hogan tagged in, and the Baltimore faithful chanted "Hogan sucks."
While Bret tagged in, he delivered a side-Russian leg sweep, mounted the second turnbuckle, and launched a flying elbow smash for 2.
Bret baited Savage into the ring, and he and Hogan disintegrated Piper behind Patrick's back. Evil!
Countering a back drop, Piper hooked an inside cradle for 2.
Bret reversed it and got 2.
Trying to tag out, Piper's hand met Savage's, but Patrick didn't see it.
Hogan baited Patrick, and a false tag transpired.
With Disciple distracting Patrick, Savage used a chair both to back Hogan up and place atop Piper so that Bret nailed it rather than Piper. Clever!
Hot tag Savage.
Conducting a meeting of the minds between Hogan and Bret, Savage hit a back elbow to Hogan.
The heels tried another double-team, but miscommunication led to Bret's demise.
Instigating another double noggin knocker, Savage slammed Bret.
Savage mounted the top turnbuckle, but Hogan's Irish whip of Piper sent Savage crashing to the mat injuring his already fragile knee.
Nourishing Hogan with a taste of the steel railing, Piper must have dished out some crab cakes from G&M. Yummy!
Disciple clobbered Piper with the World title belt, but Patrick's back was turned.
Ramming Savage's knee into the ring post, Hogan made another attempt yet Piper stopped Hogan from crippling Savage while dishing out some steel railing for Disciple. Please pass the remoulade sauce.
Regardless, Bret secured a Sharpshooter on Savage who submitted.
Bret and Hogan won at 11:41.
Rating: **
Summary: Thank heaven they implemented and executed the tag formula well; otherwise, this had trainwreck written all over it.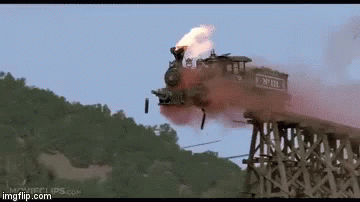 After the match, "Mean" Gene Okerlund interviews Piper in the ring as Savage writhes in pain. Piper and referee Charles Robinson assist him to his feet, but Savage clotheslines Piper.
Match 9: "Macho Man" Randy Savage versus "Rowdy" Roddy Piper
Highlights:
I don't see this lasting long.
When he nailed Piper, Savage mounted the top turnbuckle and scored with the big elbow.
He injured his knee further and only got 2.
As Savage decked Robinson, Piper nailed him down near BWI.
Piper applied a figure-four leg lock, and Mickey Jay substituted for Robinson.
After Savage submitted, Piper won at 1:38.
Rating: DUD
Summary: Forgone conclusion with Savage's knee a hot mess.
Match 10 to determine the WCW World tag team titles: Sting versus Giant
Highlights:
As Giant made his entrance, he smoked a cigarette. Dude, at least break out a Monte Cristo.
He blew smoke in Sting's face, but Sting allegedly was into harder drugs at this stage of his career. Thus, it had ZERO effect.
When Giant charged, he came up empty on his follow-through.
Sting punted him in the midsection while Giant was straddling the top rope.
After he fed Giant a Stinger splash, Sting ate a big boot on a second attempt.
Sting attempted a cross body block but literally bounced off Giant like a check from Uncle Herbie.
While Giant landed an elbow drop, he gorilla-press-tossed Sting face-first into the top turnbuckle. Impressive!
Giant applied a bear hug, but Sting rang his bell twice and bit his nose to escape. Tasty!
Dropkicking Giant's knee, Sting launched another two Stinger splashes.
He slammed Giant which led to an ERUPTION from the Baltimore faithful.
Attempting a Scorpion death lock, Sting failed as Giant kicked him across the ring.
He delivered a Scorpion death drop but only got 2.
Trying to chokeslam Sting, Giant received a shot down near Merriweather Post Pavilion.
Sting planted Giant with a second Scorpion death drop for another 2.
Headbutting Sting, Giant charged but ate a mule kick on his follow-through.
Sting annihilated Giant with a second rope Scorpion death drop and pinned him at 6:40.
WE HAVE NEW CHAMPIONS!
Rating: **
Summary: This was all Sting as Giant barely had any offense. Nonetheless, his finisher was spectacular and a great way to end the show. But who will Sting choose as his partner?
Conclusion: Memo to WCW: if you're going to have fifteen-minute matches with your midcarders, you need to build them up properly on TV rather than make them an afterthought. Notwithstanding, Benoit-Booker T is a magnificent match that I highly recommend. The Jericho-Malenko madness continues, and hopefully so does Chavo-Eddie. Additionally, Savage is severely injured, so he may need time off. Bret looks out of place in the tag match, but Hogan needs someone with him to make it look passable these days. My recommendation's in the middle because I love Benoit-Booker T, but the rest is rather meaningless.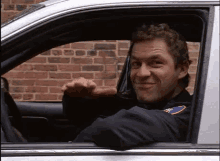 Buyrate: 0.75
Stay tuned for WCW Monday Nitro 06-15-98!
Comments? Suggestions? Send them to me at rsg@rockstargary.com and follow me on Twitter (@rockstargary202).
Custom Search