WELCOME TO ROCK STAR GARY REFLECTIONS!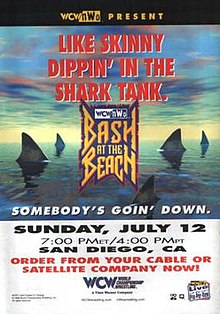 WCW Bash at the Beach '98
Live from San Diego, CA
Airdate: July 12, 1998
Attendance: 10,095 (9,031 paid, sold out)
Hosted by Tony Schiavone, "Iron" Mike Tenay, & Bobby "The Brain" Heenan
Can DDP and Malone defeat Hogan and Rodman, or will they double-dribble? How will Goldberg fare in his first televised World title defense against Hennig? Will Booker T retain against the wily Hitman? What happens during the Raven/Saturn encounter? What's up with Jericho? Will this PPV beat the buzzer?
At the entrance, "Mean" Gene Okerlund shills the WCW hotline. Call NOW!
Match 1: Raven (w/ the Flock) versus Saturn
Highlights:
Saturn met Raven in the aisle and rammed him twice back-first into the steel railing.
When he headbutted Raven, Saturn sent him back-first into a third section of the steel railing. Great front row seats, right?
He tossed Raven into the ring, mounted the top turnbuckle, noticed Raven was too far away, jumped down, and dropkicked him, Nice awareness!
As Raven reversed an Irish whip, Saturn applied an ankle lock, but Raven made the ropes to escape.
Saturn fed him a gutwrench suplex, slammed Raven, mounted the top turnbuckle, but missed a flying leg drop.
After Raven dealt him a double underhook suplex, he sought a table from under the ring.
Raven attempted to suplex him from the ring through the table, but Saturn countered by crotching him on the top rope. OUCH!
While Saturn attempted a springboard maneuver, Raven evaded him sending Saturn crashing to the floor.
Raven delivered a side-Russian leg sweep that sent Saturn back-first into the steel railing. Double OUCH!
Back in the ring, Raven got 2 with his feet on the second rope.
He hit a snap suplex and applied a sleeper.
On the other hand, Saturn used momentum to back Raven into the corner.
Raven reapplied the sleeper, but Saturn countered with a jawbreaker.
Unleashing a series of kicks, Saturn obliterated Raven with a head-and-arm suplex.
Saturn retrieved a steel chair, whacked Raven with it, and placed it atop him.
Next, he flattened Raven with a springboard leg drop onto the chair for 2. Triple OUCH!
Saturn set up the chair, but Riggs and Lodi jumped into the ring to attack him.
Escaping via a double belly-to-back suplex, Saturn attempted a springboard kick in the corner but nailed referee Nick Patrick instead. In a no-DQ match?
With Patrick

OUT COLD

, Saturn set the chair up again, joined Raven on the floor, and bulldogged him onto the steps. Quadruple OUCH!
Grabbing a second table, Saturn set it up, placed Raven atop it, stacked the first table atop him, and mounted the top turnbuckle.
Suddenly, Kanyon stormed the ring and pulled Raven to safety.
Saturn had already left his feet, so he crashed through the tables alone.
Tossing Raven back into the ring, Kanyon raised Raven's arm and decimated him with a Flatliner on the chair. Quintuple OUCH!
Riggs rolled Saturn into the ring, and Raven got 2.
Setting up the chair, Raven planted Saturn face-first into the chair with a drop toe hold for another 2.
Raven grabbed the chair, but Saturn superkicked it into his face.
Saving Raven's bacon, Riggs crawled into the ring but suffered a Death Valley driver.
Raven seized the opportunity and destroyed Saturn with an Even Flow DDT.
1-2-3.
Raven won at 10:41.
Rating: ***½
Summary: Creative and properly executed hardcore match with interference that enabled Raven to score the W.
At the entrance, Okerlund interviews Eddie who cuts a promo on Chavo. He's ready to not only beat the remainder of his nephew following his encounter with Stevie Ray but also "shave his head."
Match 2: Juventud Guerrera versus Kidman (w/ Lodi)
Highlights:
Guerrera leapfrogged Kidman, blocked a hip toss, landed on his feet after a back drop, and fed him a flying headscissors.
As Guerrera clotheslined him over the top rope to the floor, he attempted a baseball slide, but Lodi tripped him coming off the ropes. SNEAKY!
Lodi held Guerrera for him, so Kidman attempted a plancha but creamed Lodi instead.
When Guerrera returned to the ring, he took out both Kidman and Lodi with a springboard tope.
Kidman reversed a cross corner whip, but Guerrera floated over.
After Guerrera escaped a full nelson, Kidman planted him with a wheelbarrow suplex.
He tossed Guerrera over the top rope to the floor, joined, and guillotined him with the steel railing.
While Kidman mounted the apron, he attempted another high-flying maneuver but tasted the steel railing instead. It must have tasted like the Kiss Burger at Werewolf.
Guerrera backdropped Kidman on the floor, joined him on the apron, and powerbombed him down to the floor.
Landing an elbow drop on the floor, Guerrera tossed Kidman back into the ring while the San Diego faithful chanted "Lodi sucks."
Guerrera hoisted Kidman atop the top turnbuckle, joined, and fed him a ten-punch count-along.
Countering the punches, Kidman nailed Guerrera down near the barrios en Tijuana.
Kidman annihilated Guerrera with a superbomb but only got 2. Wow!
Giving Guerrera a cross corner whip, Kidman ate a mule kick on his follow-through.
Guerrera countered a slam with a rollup for 2.
Dropkicking Guerrera, Kidman booted Guerrera between the ropes to the floor.
Kidman mounted the top turnbuckle, but Guerrera joined, blocked a superplex, and crotched him on the top rope.
Nailing Kidman with a springboard huracanrana, Guerrera got 2.
He caught Kidman with a snap suplex with a bridge for another 2.
Suplexing Kidman, Guerrera couldn't get 3.
Kidman rebounded with a springboard bulldog for 2.
Unfortunately for these guys, the San Diego faithful sought popcorn.
Guerrera hooked a somersault rollup, but Kidman bridged out into a backslide attempt.
Escaping, Guerrera got caught with a release German suplex but landed on his feet.
He blasted Kidman with a Juvi Driver and got 2.
Planting Guerrera with a spinebuster, Kidman mounted the top turnbuckle but missed a Seven Year Itch.
Guerrera dropped the straps, mounted the top turnbuckle, and hit a 450¨.
1-2-3.
Guerrera won at 9:56.
Rating: ****
Summary: Amazing chemistry between the two, but they couldn't generate much of a buzz from the crowd.
Back at the wcwwrestling.com desk, "Stagger" Lee Marshall interviews Konnan. Log on NOW!
Match 3: Chavo Guerrero, Jr. versus Stevie Ray
Highlights:
During Chavo's entrance, he brought a Super Soaker with him and squirted the San Diego faithful.
Eddie emerged while carrying a pair of scissors.
As Chavo grabbed the microphone, he dedicated the match to Eddie.
Chavo offered a handshake, and Stevie Ray accepted.
When Chavo couldn't free himself, he submitted at 1:34.
Rating: DUD
Summary: Mere mind games for Chavo as he wanted to save his energy for his uncle.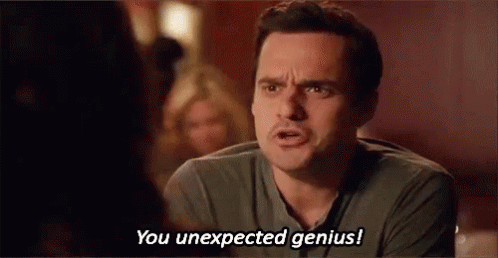 After the match, Chavo grabs the microphone again, and Eddie is frustrated beyond belief.
Match 4 (hair versus hair): Chavo Guerrero, Jr. versus Eddie Guerrero
Highlights:
Eddie leapfrogged him, but Chavo bit his ass to retaliate.
As Chavo clotheslined him, he reversed an Irish whip and backdropped Eddie.
Eddie sought refuge from referee Charles Robinson, so Chavo bit his ass again.
When Eddie dropkicked the knee, he positioned Chavo facing the turnbuckles and dropkicked the back.
He fed Chavo a brainbuster followed by a seated dropkick.
After he dealt Chavo a springboard senton, Eddie took him to the floor and rammed him back-first into the steel railing.
Back in the ring, Eddie applied a Gory Special, but Chavo wouldn't submit.
Chavo escaped, but Eddie clotheslined him.
While Eddie hooked a camel clutch, Chavo wouldn't submit again.
Chavo delivered a flying headscissors, leapfrogged Eddie, and followed with a monkey flip.
Getting reversed on a cross corner whip, Chavo climbed the turnbuckles and flew across the ring.
Eddie charged but ate a tilt-a-whirl backbreaker.
Using momentum, Eddie sent Chavo between the ropes to the floor, joined, and rammed him face-first into the steps.
Eddie pulled up the mats and attempted to knock Chavo's lights out.
Instead, Chavo blocked and suplexed Eddie on the exposed floor.
The San Diego faithful notified Eddie that he indeed "sucks," and Chavo slammed their nemesis.
Mounting the top turnbuckle, Chavo got crotched.
Eddie joined and connected with a top rope superplex.
Giving Chavo a cross corner whip, Eddie charged but got vaulted face-first into the top turnbuckle.
Chavo slammed him again, mounted the top turnbuckle, attempted a frog splash, but ate knees.
Stymieing Chavo with a tornado DDT, Eddie grabbed the scissors.
Referee Charles Robinson stopped him, so Eddie mounted the top turnbuckle.
Missing a frog splash, Eddie fell victim to Chavo's tornado DDT.
Chavo grabbed the scissors, but Robinson stopped him as well.
Trapping Chavo with an inside cradle, Eddie pinned him at 11:55.
Rating: ***
Summary: Eddie outwitted his nephew to steal the victory.
Following the match, Robinson obtains the electric razor from ringside and gives it to Eddie. Robinson sets up a chair, but Chavo intercepts the razor. Instead of cutting Eddie's hair, Chavo shaves his own head. He maniacally teases Eddie while continuing to shave his head bald.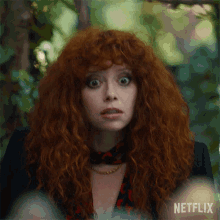 Prior to the next match, Wright grabs the microphone and speaks German. Disco takes over, and the Dancing Fools mock Konnan…terribly. When the Wolfpack infiltrates the ring, Nash offers some "words," and Konnan speaks Spanish and offers his catchphrases.
Match 5: Konnan (w/ Kevin Nash & Lex Luger) versus Disco Inferno (w/ Alex Wright)
Highlights:
According to ring announcer David Penzer, Disco relocated from Brooklyn to "Funkytown."
Konnan hip-tossed Disco, got reversed on an Irish whip, attempted a sunset flip, but ate a knuckle sandwich.
Like a complete dummy, Disco stood in the same spot to dance, so Konnan successfully hooked a sunset flip for 2.
Konnan rammed Disco face-first into the mat and fed him a somersault clothesline.
When Konnan attempted a 187, Disco escaped and tossed him down to the floor.
Disco distracted referee Billy Silverman so that Wright could give Konnan the business on the floor. How dastardly!
As Wright returned Konnan to the ring, he got jiggy with it until Luger applied a Torture Rack to him.
That further distracted Silverman, so Nash stepped into the ring and jackknife powerbombed Disco.
After Konnan trapped Disco in a Tequila Sunrise, he won at 2:15.
Rating: *
Summary: We get it…the Wolfpack is OVER. You don't have to bury midcarders to prove it.
According to Schiavone, Antoine Carr of the Utah Jazz is shown in the front row wearing a Wolfpack t-shirt.
Match 6: Giant versus Kevin Greene
Highlights:
Greene baited Giant to the floor so that when Giant returned he could crotch him on the top rope. Clever!
As Greene attempted a pair of ten-punch count-alongs, Giant shoved him away.
On the third try, Giant caught and applied a bear hug followed by a spinebuster.
When Giant landed an elbow drop, the San Diego faithful erupted in a "Gold-berg" chant.
Giant responded by ramming the back of Greene's head into the mat.
After Greene attempted a cross body block, Giant deposited him on the apron.
Greene subsequently guillotined him with the top rope.
While Greene returned to the apron, Giant headbutted him to the floor.
Giant joined him on the floor, tried to make him taste the steel railing, but got blocked.
Instead, Greene made him taste it. It must have tasted like the Hi-Brow Burger at Slater's.
He made Giant HIT THE POLE as well as taste the steel railing again.
Upon sending Giant into the ring post again, Greene got shoved down.
Greene mounted the top turnbuckle and launched a flying forearm. Wow!
Next, he splashed Giant and got 2.
He chop-blocked Giant, mounted a three-point stance, charged, but ate a CHOKESLAM.
1-2-3.
Giant won at 6:58.
Rating: **
Summary: Decent celebrity match with great agility by Greene; however, Giant manhandled him. This would be Greene's final match in WCW. RIP Kevin Greene.
We return to the wcwwrestling.com desk backstage, and Marshall interviews Hennig who has a strategy to dethrone Goldberg.
Thereafter, we revisit last week's Nitro when Jericho interrupted Malenko's match against Booker T. Due to Jericho's distraction, Malenko lost. Later in the show, Dillon advised "no physical contact prior to (the PPV)," but Jericho antagonized Malenko to the extent that Malenko LOST HIS DAMN MIND. Following that, Malenko disturbed Jericho's title defense against Ultimo Dragon and was arrested. Dillon immediately suspended Malenko, so who will challenge Jericho tonight?
Match 7 for the WCW Cruiserweight title (no-DQ): "Lionheart" Chris Jericho versus ????
Highlights:
Penzer incorrectly named Jericho's hometown as Calgary instead of Winnipeg. If I was Canadian, I'd be offended.
When Jericho made his entrance, he wore a top hat and had a magic wand.
Dillon interrupted Jericho's soft shoe routine and apologized to him. He convinced Jericho to face "a local guy." While Jericho agreed, that local guy was…Rey Mysterio, Jr.!
As a dumbfounded Jericho looked on, Mysterio gave him a cross corner whip followed by a back drop.
He dropkicked Jericho, swept the leg, migrated to the apron, and fed him a springboard leg drop for 2.
After the WCW announcers fawned over Mysterio's allegedly steroid-infused physique, Mysterio caught Jericho on the floor with a flying headscissors.
Jericho baited Mysterio into an attempted leap frog and chop-blocked his repaired left knee.
While Jericho gave Mysterio a cross corner whip, he came up empty on his follow-through. In fact, Jericho fell all the way down to the floor.
Mysterio joined him on the floor, but Jericho climbed the lifeguard stand to escape.
Pulling Jericho down to the sand, Mysterio mounted the lifeguard stand and launched another flying headscissors.
He tossed sand in Jericho's face, returned to the ring, mounted the top turnbuckle, and hit a cross body block.
Conversely, Jericho used momentum to land on top for 2.
He hoisted Mysterio atop the top turnbuckle, joined, and powerslammed him.
Grabbing Penzer's chair, Jericho smashed a chair into Mysterio's left knee.
Jericho secured the knee with the chair, mounted the top turnbuckle, leaped, but missed a knee drop.
Taking advantage of the situation, Mysterio WAFFLED Jericho's right leg with the chair.
He dropkicked the chair into Jericho's knee, got reversed on an Irish whip, but rammed him face-first into the mat.
Migrating to the apron again, Mysterio attempted a West Coast Pop, but Jericho caught and dropped him.
Jericho attempted a LionTamer, but Mysterio blocked it and made the ropes to escape.
Abruptly, Malenko sauntered down the aisle much to Jericho's dismay.
Jericho attempted another LionTamer, but Mysterio countered with a rollup.
1-2-3.
Mysterio won at 6:01.
WE HAVE A NEW CHAMPION!
Rating: ***
Summary: Great return match for Mysterio. He dethrones Jericho who beat him back at Souled Out in January.
Afterward, Malenko chases after Jericho. Upon getting backstage, Jericho's stopped by Arn Anderson. Malenko catches up to Jericho and rams him face-first into the production truck. Four Horsemen reorganization, perhaps?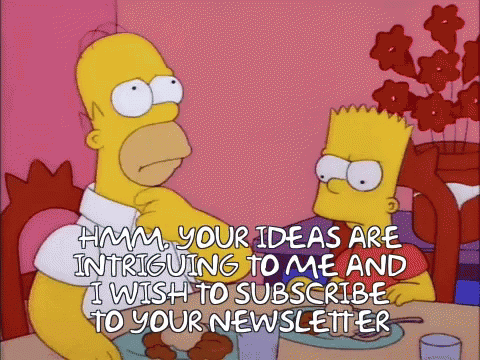 Missing is a promo for Road Wild which will be LIVE on PPV on August 8. It's probably missing due to Travis Tritt's involvement. Order NOW!
Match 8 for the WCW World TV title: Booker T (champion) versus Bret "Hitman" Hart
Highlights:
Like Mysterio in the last match, Booker T wore a brace albeit on his right knee.
He scored with a cross body block and got 2.
As he connected with a back kick, Booker T got another 2.
They fought over a hip toss, and Booker T won the battle by sending Bret over the top rope to the floor.
When Booker T joined him, he made Bret taste the steel railing. It must have tasted like the Meso Tasty at Queenstown.
Bret rebounded by guillotining Booker T with the steel railing.
Back in the ring, Bret leveled him with an elbow smash.
He fed Booker T a back elbow and headbutted Booker T in the abdomen.
After Booker T dealt him a spinebuster, he hooked a somersault rollup for 2.
Bret clotheslined Booker T over the top rope to the floor, joined, and made him taste the steel railing. Waiter, could you please give the gentlemen wearing flames a cluck 'n' squeal?
Regardless, Bret rammed Booker T back-first into the ring post and returned him to the ring.
He delivered a leg drop and followed with a backbreaker.
While he mounted the second turnbuckle, Bret hit a flying elbow smash for 2.
Bret stymied Booker T with a side-Russian leg sweep for another 2.
Receiving a cross corner whip, Booker T flipped into a sunset flip for 2.
He placed a knee into the midsection and knocked Bret down with a leg lariat.
Hitting an Axe kick, Booker T flapjacked Bret and celebrated with a Spinaroonie.
He mounted the top turnbuckle, launched a missile dropkick, but only got 2 thanks to a foot on the bottom rope.
Exiting the ring to grab a chair, Bret cold-cocked Booker T during a plancha attempt. Evil!
Referee Billy Silverman called for the bell to disqualify Bret.
As a result, Booker T retained at 8:28.
Rating: **½
Summary: Due to the knee, Booker T's quickness and agility were limited.
After the match, Bret SMACKS Booker T with the chair again, tosses him back into the ring, and wipes out Booker T's right knee with it. To add insult to injury, Bret applies a ring post figure-four leg lock. Finally, Stevie Ray slowly approaches ringside, so Bret releases the hold without incident. Hmmm… Disappointed, Stevie Ray dismisses any medical attention, but the WCW trainer assists him backstage anyway.
We revisit last week's Nitro when Hogan set up a roadblock for Goldberg—Scott Hall. As Goldberg dismantled Hall, he set his sights on Hogan. Goldberg took the challenge and defeated Hogan to become World champion. Truly one of WCW's greatest moments.
Match 9 for the WCW World title: Goldberg (champion) versus Curt Hennig
Highlights:
Buffer rambled and rumbled.
When Goldberg entered the ring, he was already BUSTED OPEN. He must have had nightmares about facing the Chargers.
He fed Hennig a shoulder block that caused a 360°.
As he hip-tossed Hennig, Goldberg reversed a cross corner whip and hooked a unique flying bodyscissors.
Goldberg brought a dawdling Hennig back into the ring, gave him a cross corner whip, but ate boot on his follow-through.
After Hennig mounted the top turnbuckle, Goldberg caught and powerslammed him.
Hennig dealt Goldberg a pair of knee crushers, yet the San Diego faithful uncorked a healthy "Gold-berg" chant.
While Hennig scored with an Axe, he delivered a Hennigplex.
Do we have a new champion?
1-2-NO!
Goldberg clotheslined Hennig, speared him, and hit a Jackhammer.
1-2-3.
Goldberg retained at 3:51.
Rating: **
Summary: Using his own style, Hennig carries Goldberg longer than a squash but not much more. The popular yet inexperienced champion rolls on to 112-0. This match marks the closest Hennig would come to the WCW World title. Poor Curt.
Promo airs for the main event.
Match 10: "Hollywood" Hogan & the "Worm" Dennis Rodman (w/ the Disciple) versus Diamond Dallas Page & the "Mailman" Karl Malone
Highlights:
Buffer rambled and rumbled some more.
As the Lakers faithful chanted "Utah sucks," Rodman stalled more than a used Pontiac Fiero.
Hogan tagged in, but Malone slammed him.
When DDP tagged in, he demanded Rodman tag in.
Rodman tagged in, and the San Diego faithful revolted with a "bor-ing" chant.
With six minutes elapsed and barely any contact whatsoever, I concurred with their argument.
Nevertheless, Rodman and DDP spat at one another until Rodman executed an arm drag.
DDP and Rodman engaged in a shoulder block, and both men bounced like basketballs.
After DDP shoved out of a Rodman head lock, he got 2.
Rodman leapfrogged DDP twice, but they both stumbled down to the mat. Would a rehearsal have been too much for these guys?
Nonetheless, DDP got 2.
Tags were exchanged on both sides, Hogan distracted referee Charles Robinson, and Rodman leveled Malone from behind. Nefarious!
While Hogan slammed him, he landed a pair of elbow drops to Malone.
Rodman tagged in and scored with his own pair of elbow drops to Malone.
Tagging in, Hogan got 2.
Hogan rammed him face-first into the top turnbuckle, and Malone took a solid back bump from it.
Nailing Malone between the eyes, Hogan got another 2.
Rodman came in, held Malone for him, but Hogan inadvertently knocked both Malone and him down.
Hooking a belly-to-back suplex, Hogan missed an elbow drop.
Hot tag DDP.
From the top turnbuckle, DDP launched a flying clothesline to Hogan and nailed Rodman on the apron.
DDP fed him a discus clothesline, but Hogan reversed an Irish whip sending him into Rodman's knee.
Clotheslining DDP, Hogan whipped him with the weight belt.
Hogan baited Robinson to check on Malone, so Rodman interfered with DDP in the heel corner. Devious!
Joining the match, Rodman, along with Hogan, double-clotheslined DDP.
The San Diego faithful chanted "Utah sucks" again, and Hogan got 2.
Giving DDP a cross corner whip, Hogan followed with a corner clothesline.
Rodman tagged in, and the Hollywood duo double-booted DDP.
Again, Hogan distracted Robinson so that Rodman and Disciple could double-team DDP. Sinister!
Hogan suplexed DDP for another 2.
Yet again, Rodman tagged in, and the Hollywood duo shoved DDP back-first into their corner.
I understood that Rodman and Malone were not qualified professional wrestlers, but Rodman should have known how to tag in and out.
Regardless, DDP fought out of the corner, but Hogan stopped him and tagged in Rodman.
Rodman taunted Malone and secured a front face lock.
Next, a false tag occurred thanks to Hogan's further distraction of Robinson.
The Hollywood duo double-teamed DDP, and Hogan illegally switched.
Although Hogan dealt DDP a big boot, he missed a leg drop.
Hot tag Malone.
Upon clotheslining Hogan twice, Malone clotheslined an incoming Rodman.
He slammed Hogan and Rodman consecutively and administered a double noggin knocker.
With support from some of the San Diego faithful, Malone provided Hogan with a ten-top-turnbuckle count-along.
Malone flattened Hogan with a big boot and tagged out.
Leading Hogan across the ring with a whip, DDP demolished Hogan with a Diamond Cutter.
Before Robinson could count, Rodman tried to intervene, but Malone silenced him with his own Diamond Cutter.
Behind Robinson's back, Disciple crawled into the ring and extinguished DDP with an Apocalypse.
Prior to exiting the ring, Disciple placed the

OUT COLD

Hogan atop DDP.
1-2-3.
Hogan and Rodman won at 23:46.
Rating: **
Summary: Celebrity match aside, there was a lot of smoke and mirrors to reach that finish. Malone's athleticism impressed me while Rodman's strength lays within his conniving bad boy soul.
Following the match, Malone decimates the Disciple with a Diamond Cutter. Frustrated in defeat, Malone decks Robinson with a Diamond Cutter. Well, he profits well from this match, so a portion dedicated to a fine won't hurt him. nWo Hollywood emerges to congratulate the Hollywood duo to end the show.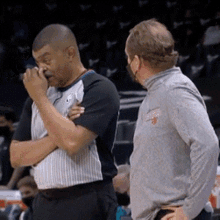 Conclusion: If you're an NBA fan, you owe it to yourself to see the main event. If you're a fan of Kevin Greene from his playing days, seeing his confrontation with Giant is something to behold. Mysterio's championship victory along with Jericho's character stands out as well. Otherwise, this show is a mess at the free throw line.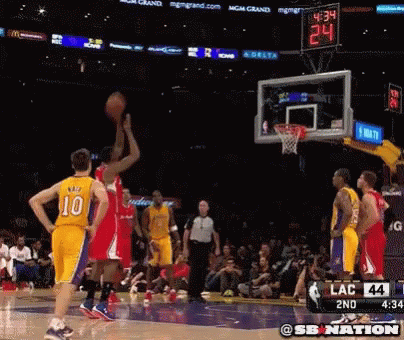 Buyrate: 1.5
Stay tuned for WCW Monday Nitro 07-13-98!
Comments? Suggestions? Send them to me at rsg@rockstargary.com and follow me on Twitter (@rockstargary202).
Custom Search